Indian IT industry boasts of a progressive software ability as well as rapidly evolving technology and constitutes the key part of the country's economy. However as recent reports circulate around, India's Information and Technology(IT) sector witnesses a decline in the job offers rate, that amounts to 32%. The survey of 2000 mid and senior level candidates for the financial year 2017-18 was based across major domains including consumer, retail, telecom, pharma, engineering, offshore consulting, IT and BFSI (banking, financial services and insurance).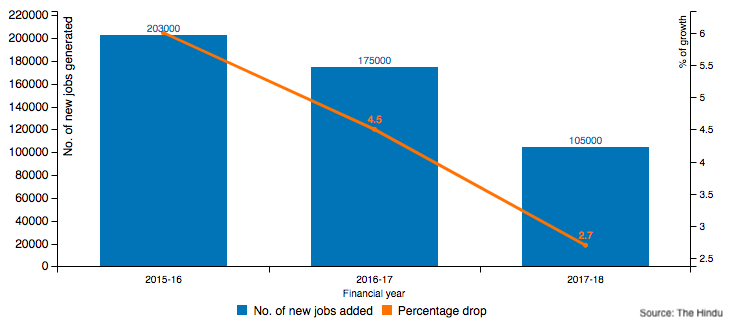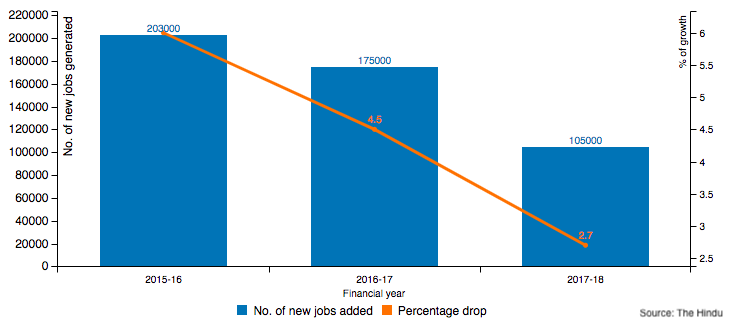 Reportedly, this massive layoffs across the country's multi-billion-dollar information technology sector can be attributed to the shortage of distinctive skill-sets in the particular domain. Apart from that, IT outsourcing which has been one of India's flagship industries has been unable to keep up with new technologies, leading to a complete about-face of the IT industry.
As per reports by National Association of Software and Services Companies (Nasscom), India's IT industry employs about 4 million Indians and winnows in more than $150 billion in revenue. However, as automation, robotics and AI has been put on a pedestal, IT companies face challenges in getting new clients. While Nasscom boasts about India's tech titans, a US-based business advisory firm, HfS Research foresees that automation can easily compass India's IT workforce towards a 14% decline, with 480,000 jobs at risk by 2021.
The Indian IT industry Is No Longer Creating Jobs
Reportedly, six of the largest employers in the $154 billion Indian information technology (IT) industry, namely TCS, Infosys, Wipro, HCL Technologies, Tech Mahindra and Cognizant, saw their workforce shrink in the first half of the FY-2017.
This contradicts the report by National Association of Software and Services Companies (Nasscom), which at the start of the fiscal year 2017, claimed that the IT sector will see a net increase of at least 150,000 people.
These leviathans together employed 1,243,777 people at the end of the September quarter of the year 2017, from 1,247,934 people at the end of March, resulting in net reduction of 4,157 people. However, the reason these IT firms find it difficult to increase their workforce is the changing business dimensions, that IT companies combat with now.
Welcome To A Jobless Growth
Industry today seeks more productivity and value addition. Quite obviously, this requires surpassing skill-sets devoid of which, there will be no job opportunities.
Job Deficit Or Skill Deficit?
In the aftermath of witnessing job-rate downturn, Industry experts and academicians blow a whistle on the skill mismatch or skills-gap as the major culprit of the deep-in-pit IT sector. The disparity between college curriculum and industry expectations has been majorly contributing towards the skills-gap story and is taking a tally on the Indian economy. Alleged lack of employable skills is a major constraint, and by now, perhaps is taken by known.
However, the root of India's employ-ability crisis goes deeper than just lack of relevant vocational training. It lies in the niche corner of the weak foundation of the Indian education system. Companies dread for workers who are either already skilled or easily trainable. The skills-gap between the needs of fast-shifting Indian job pools and the workers available is getting wider, which is alarming. With a shift in the technological pool, the advances in automation technology, many jobs are going away and therein, companies strive towards next-generation jobs.
Nasscom grouping forecasts 7-9% growth in FY-2019, as it witnesses IT sector in India struggling with the decline in services that contribute towards India's economic spectrum.