For years, YouTube has been resolute in its position as the flip-side of television. Whether it's live streaming or binge watching, YouTube has been a digital media avenue which boasts off catering to over 1 billion users each day. Considering such whopping number of users, updates at regular interval is bottom-line basic. A new report, released officially by YouTube, trumpets the launch of YouTube Premium which is all set to replace YouTube Red. Launched in 2015, Youtube Red used to provide advertising-free streaming of all videos hosted by YouTube. However, with the official statement from YouTube pegging headlines, "Premium" services will stand in lieu of "Red".
Revamped YouTube Music Streaming:
YouTube also rolls-out a revamped version of its existing music service. Although having same nut-and-bolts frame, it comes with personalized playlists which is based on your YouTube history.
The focus here will be on personalizing user's taste in music. In addition to that, it jazzes up music videos to the background of the selected audio. This is possible due to Google Assistant AI which helps in accessing data from user's YouTube history and naturally tying-in suggestions.
YouTube Reboot: A Pricey Play?
As per reports, While Facebook and Netflix are spending billions on releasing originals in the digital streaming platform,  YouTube continues with its revenues staying staunch at one level.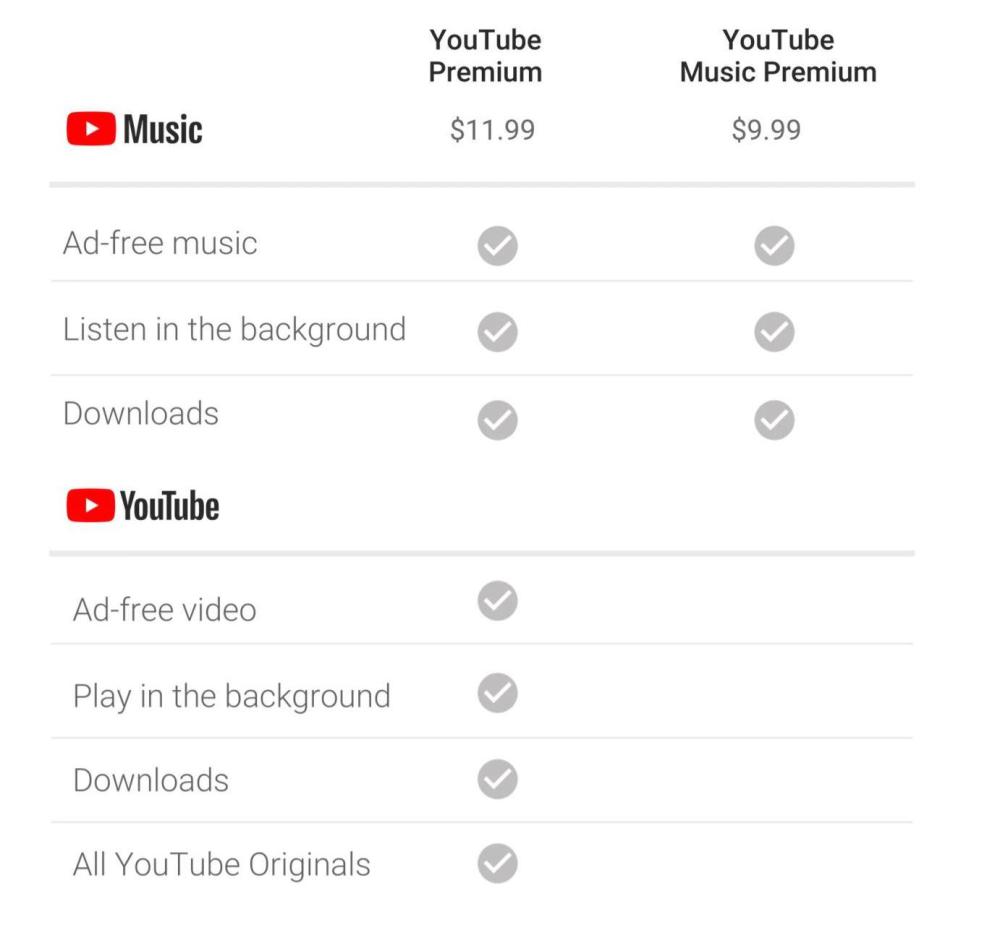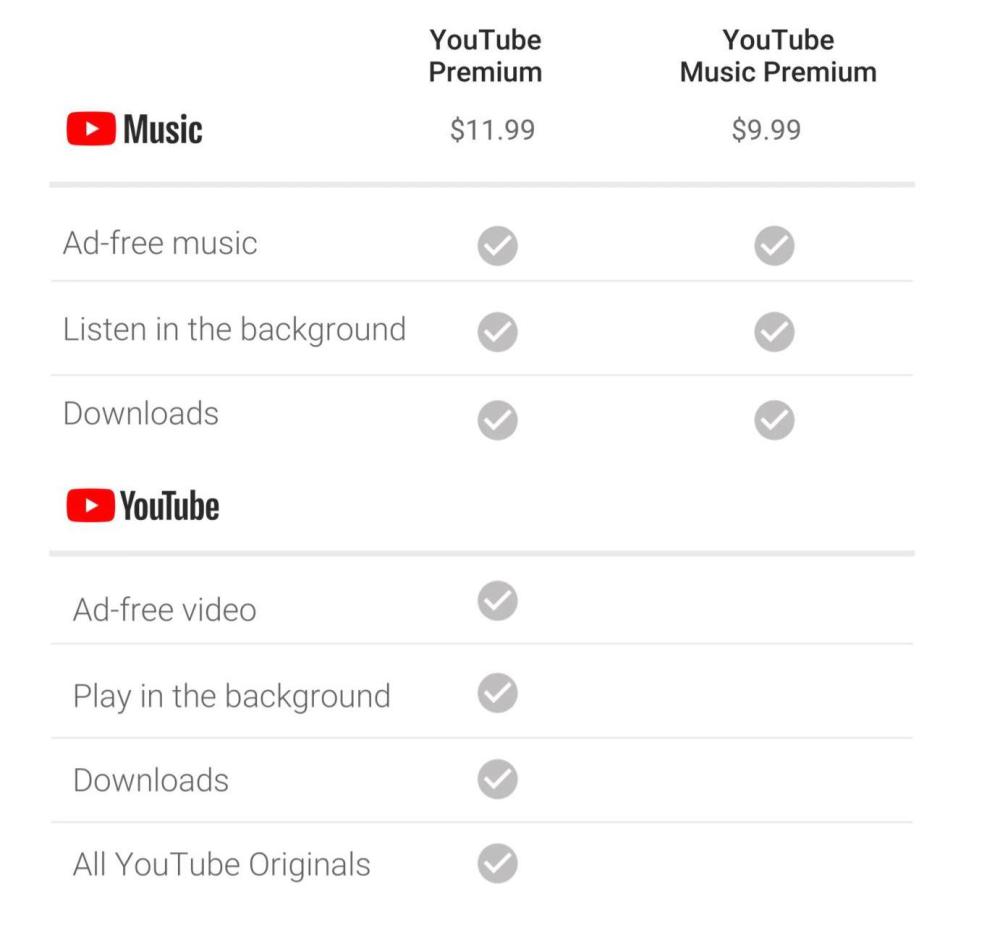 The updated version incorporates a new ad-supported version of Music. Available free of cost, this still charges users with a $9.99 per month wherein it offers a "Music Premium" tier with ad-free content. Applicable only to music content, it also supports offline downloads and background playback.
In addition to that, to attain a functionality on all YouTube perks, novel users can get "YouTube Premium" for $2 extra. Keeping that in mind, subscribers who need access to YouTube Originals will have to pay $11.99. This depicts the clear picture, wherein YouTube intends to charge extra money for the updated version of YouTube Red as well as YouTube Music.
The name of the game can be deduced to an instance where if users want to watch ad-free original shows, they have to pay $12 a month, instead of $10. Again, YouTube Music removes the ad from those music videos on the watch list, not the rest of YouTube. So in summary, it's quite evident that YouTube Premium is more expensive and certainly, "is at premium" as the name suggests.
YouTube Premium; The Short-And-Sweet of It:
This revision of YouTube Red introduces YouTube Music, largely, to pacify with the complaints of various music labels which allege that YouTube's ad-supported service doesn't generate enough revenue and profits lie on meeker side.
Google states that YouTube Premium encompasses Austria, Canada, Denmark, Finland, France, Germany, Ireland, Italy, Norway, Russia, Spain, Sweden, Switzerland, and the United Kingdom.
Along with ad-free music and background play, YouTube covers new, original series and movies; featuring comedies, dramas, reality series and action adventure shows.
With YouTube Premium, users get access to the archive of YouTube Originals, including recent hits like the Karate Kid-inspired series, Cobra Kai, Step Up: High Water, and in-the-card series like the sci-fi thriller, Impulse.
With a substantial and full-fledged mobile app, YouTube Premium also boasts of a brand new desktop player, specially customized for music. This makes exploring music easier and personalized.
YouTube Premium is now available for $11.99 per month or users can unlock Music Premium for $9.99 per month. Existing YouTube Red members will automatically receive access at their current price.