Looks like Facebook data leak issues are not buried once and for all. As a steady follow-up of the Guardian's unfurling in the month of March this year, Facebook Inc. (NASDAQ:FB) went on to update its terms and conditions to maintain data privacy and restrict access from third-party apps. But right after the announcement wherein the social media leviathan suspends 200 apps, Facebook once again finds itself in hot waters.
A new report by New Scientist reveals that another Facebook app has been in a hoodwink spree for the last few years by exposing "intimate" details of about three million users.
The personality quiz app 'myPersonality', a feat of Cambridge University academics, has been alleged of sharing user responses to researchers at companies including Facebook, Google, Microsoft and Yahoo using untrustworthy mediums.
Reports further claim that third-party apps can easily view app scores of 3.1 million people used this app and their personal details are now within an open-door reach. Their conscientiousness, agreeableness and neurotic-ism are forthright for anybody. In addition to the personality traits governing the quiz results, the data also includes a user's age, gender, location and status updates. New Scientist's report also claims that even if user's names are obliterated, the information can easily re-identify the user.
Furthermore, it is also said that the app has 22 million status updates from more than 150,000 users. Supplementary to that cater-cornered information, details such as age, gender and relationship status from 4.3 million people are also divulged by this app.
The whole access-fiasco has been under the control of David Stillwell and Michal Kosinski at the University Psychometrics Centre. The username and password have been publicly available for the past four years on GitHub. Signed over from university lecturer to some students, this was a supposedly a course project on creating apps to process Facebook data. GitHub allows uploading code which incorporates code snippets from other works, while it includes the current login credentials. Reports now claim that "myPersonality" lost its purpose of being just an academic project and instead dealt with commercial companies too.
Striking Similarity in Facebook Data Leak
There's a striking similarity between this leak and University of Cambridge data leak, wherein a Cambridge University app developer, Aleksandr Kogan, shared 87 million Facebook users' personal information with Cambridge Analytica, which went in the interest of Donald Trump's campaign to target voters in 2016. Aleksandr Kogan developed an app "thisisyourdigitallife" and according to New Scientist, he was effective as part of the myPersonality project until mid-2014. Here both cases mount up to being peas in the pod; both tests were initiated in the University of Cambridge and both of them had Aleksandr Kogan as a common researcher.
Facebook Suspends 200 Apps: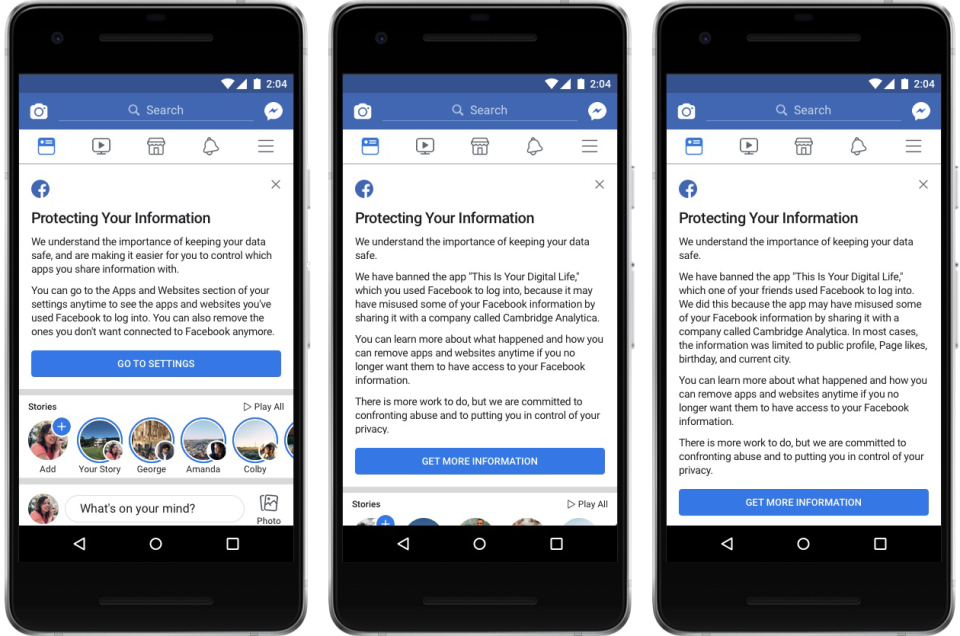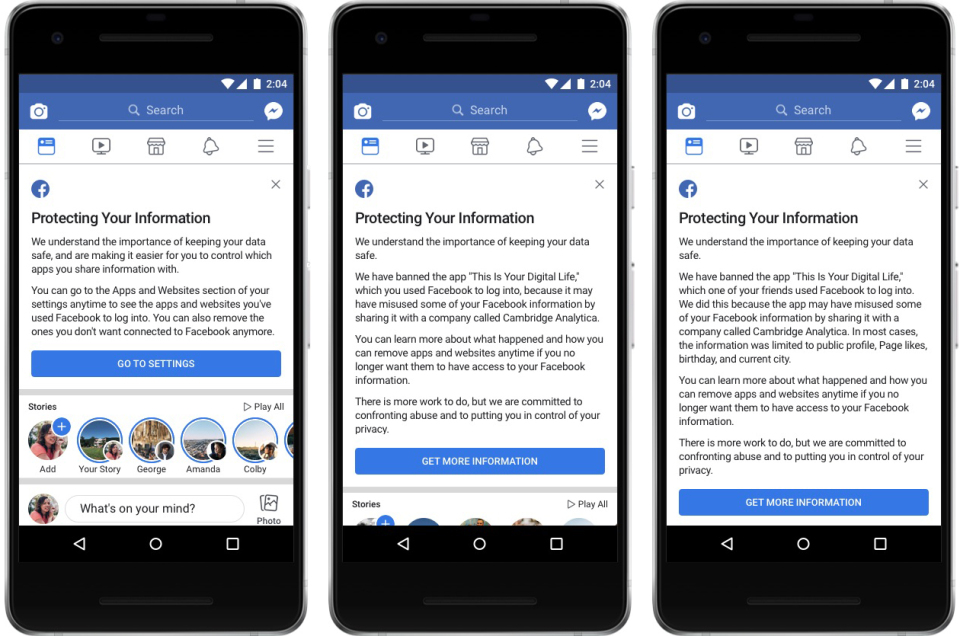 Tech-Giant Facebook has suspended roughly 200 apps from its platform as a part of the ongoing investigation. As an aftermath of the instigation by Cambridge Analytica scandal, this move was effectuated to ensure that the site is secure and there's no breach of user's private data.
As a part of a wider investigation, myPersonality app website has now been taken down by Facebook, and the publicly available credentials are non-functional. The company went on to state that updates will ensure that all apps undergo a "thorough investigation" wherein it will scrutinize potential threat to user data.
Facebook declined to provide more detail on which apps were suspended. True enough that 3 million is low as compared to the Cambridge Analytica blunder of 87 million, but this guarantees access to a trove of personal details which is a potential leak. Although alike one damage control measure, Facebook is trying to do its part; this update stands as a cautionary tale of how easily data privacy is breached.