Xiaomi may acquire GoPro, or may not be, but two things are certain; GoPro is running out of time and acquiring GoPro at its current market valuation is a steal deal.
People have been clicking, recording, editing and sharing their moments more avidly since the evolution of cameras. Smartphones these days have been resolutely flaunting their camera prowess. For people, a trip worth sharing, these days, means a trip worth filming. When DSLRs and camera phones weren't enough, people clamoured for something more robust and sturdier, and that's when GoPro came like a stormtrooper. The wearable action camera sparked a wave among adrenaline junkies and photography enthusiasts.
But lately, the popularity of GoPro Inc. (NASDAQ:GPRO) is fading notably. We have loathed the fact since long that GoPro is a one-trick pony and its declining sales underline this fact. Its time in drone market was also short-lived as it failed to challenge companies like Chinese drone-maker DJI. GoPro's shares dropped by 30%, hitting an all-time low when the company announced that it was leaving the drone business in January this year. Few attempts to diversify, such as launching a smaller variant, Hero Session 4, and series of budget camera, failed to set the bar high. The company's market cap has fallen to about $762 million, down by 73% from the valuation of $2.9 billion it clocked during IPO.
Quite recent, Nick Woodman – Founder & CEO, GoPro Inc, said in an interview at the time he is open to selling his company. And, looks like this statement caught the attention of the management of Xiaomi to be the new hero for GoPro. Xiaomi could consider making a bid for GoPro, reports The Information. Xiaomi, the fifth largest smartphone manufacturer, has expressed interest in GoPro and it could alleviate the current unrest of the latter. GoPro had planned to lay-off 20% of its employees including some executives, plus Nick Woodman has cut his annual pay to $1. Even though GoPro did amazing in expanding the abilities of a camera, its revenue is falling significantly since 2015 and analysts expect the trend to continue.
Xiaomi may want to cash out on this situation. The Chinese smartphone maker, who has its fingers in so many pies, cannot be accused of standing still. Surprisingly, GoPro's share value has jumped 8.8% after the report revealed that Xiaomi might consider making an offer on GoPro.
Xiaomi Is Not 'Just Looking Through' The GoPro's Lens
An American surfer dude with a Chinese tech geek. Does it make sense?
Believe us, it does. The tie-up would lead to a relationship between the Chinese 'jack of all trades' and the American 'master of one'. GoPro's flagship series "Hero" comes with one-to-many accessories and extension. Mount it on your surfboard or wear it on your helmet, it makes filming simply easy. GoPro is still predominantly famous in the U.S. of America. Its users are majorly vloggers, adventure sports-persons, travellers and people who are not very fond of using their iPhones with selfie sticks. Xiaomi, on the other hand, has embarked on the innovation journey. If you don't know, it has sunk its root deep into the consumer electronics market – apart from smartphones it has Mi Box, Mi TV, Water Purifier, routers and many other connected devices. But its reach is only in a handful of countries, primarily Asian.
An imperative question would be that why is Xiaomi is willing to opt for GoPro when it has its own range of action-cameras, the Xiaomi Yi.
In the action-camera segment, it performs fairly well, without compromising on the quality and at almost half the price ($65) of GoPro's cheapest offering ($130 Hero edition). Yi does challenge GoPro on some grounds like price and its 16MP camera, GoPro Hero 5 only shoots up to 10MP. Perhaps, collaborating with a cool U.S brand name will give Xiaomi access to not only U.S borders but throughout the global distribution channel. Xiaomi is chiefly concentrated in the APAC countries and GoPro sells in 30,000 outlets in 100 countries. This will surely aid the Chinese maker in breaking its geographical barriers. Apparently, Xiaomi can do a lot more than just using the brand name of GoPro, if it really does end up buying it.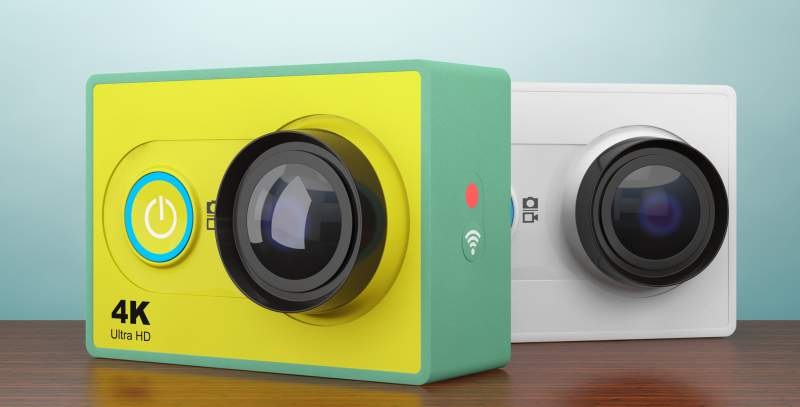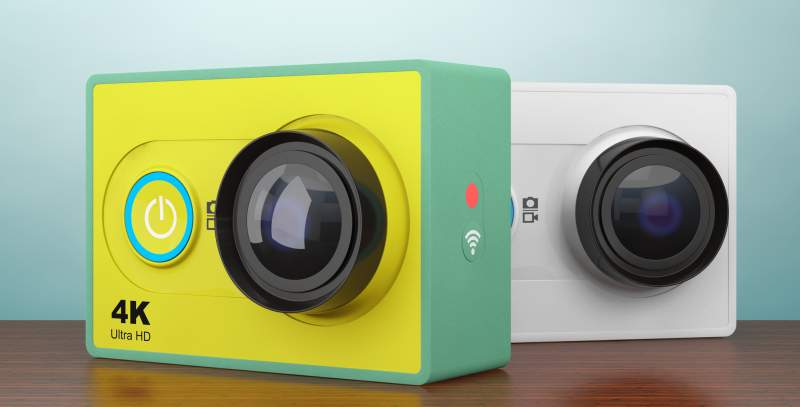 Woodman believes that merging GoPro with a larger parent company could help scale their business and provide a better ROI (return on investment). It could be an opportunity worth grabbing for the action-camera maker. According to The Information, Xiaomi wouldn't want to overpay, yet GoPro could fetch as much as a billion dollars, based on the price HP paid to acquire Palm in 2010. Although the question of comparing the price with HP's acquisition of Palm is vexed.