Apple Inc. (NASDAQ:AAPL) has always been known for its futuristic approach. We all have seen some phenomenal and noteworthy changes over the time in the mighty iPhone. Be it the design, the hardware or the software, Apple has proved its mettle with state-of-the-art technology and innovation.
Despite being a trendsetter with reference to technology and design, Apple had to face hardships by both consumers, critics and competitors, but, only in the initial stages. Soon enough, the same competitors end up competing with each other to 'copy' the new features or design they criticised Apple for. It proves Apple is a company, competitors can love it or hate it, but can't ignore it!
Apple iPhone: An Undisputed Trendsetter
Apple faced a lot of criticism for removing the 3.5 mm audio jack in iPhone 7 and iPhone 7 Plus. Apple wanted to change the way audio was being consumed. The company believed that digital audio is better in quality than analogue audio and later brands like Motorola and Google followed up to release their smartphones without the headphone jack. iPhone 7 series helped Apple to have a record sales of iPhone, to 78.29 million units in their first fiscal quarter of 2017. The trend was clearly visible from the very first month of iPhone 7 launch. In fiscal Q2 2017, Apple sold a record 21.5 million units of iPhone 7 which made it the world's best selling smartphone model, followed by iPhone 7 Plus. The lack of headphone jack didn't seem to be much of a problem here and come out to be an audacious move.
Why Are Brands Copying iPhone X?
The other smartphone makers are hastily and sloppily copying Apple's design. The latest Mobile World Congress (MWC 2018) showcased a bunch of brands copying iPhone X design blatantly. Going bezel-less was just a start. The initial reaction of the iPhone X's notch was disbelief and denigration. But it didn't take time to sink in, plus it gave the phone a distinctive look. Asus Zenfone 5 was the first to sport the iPhone X notch.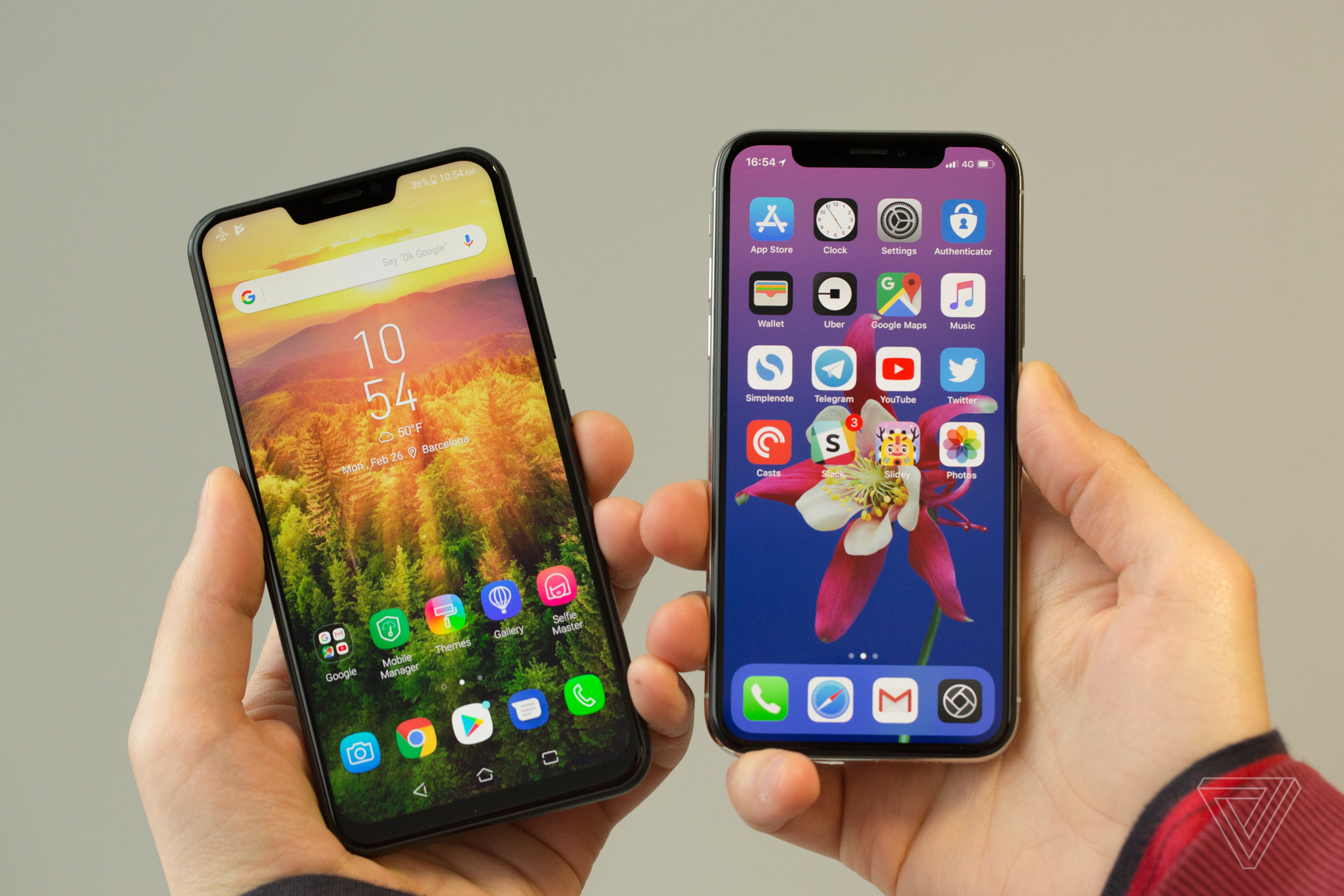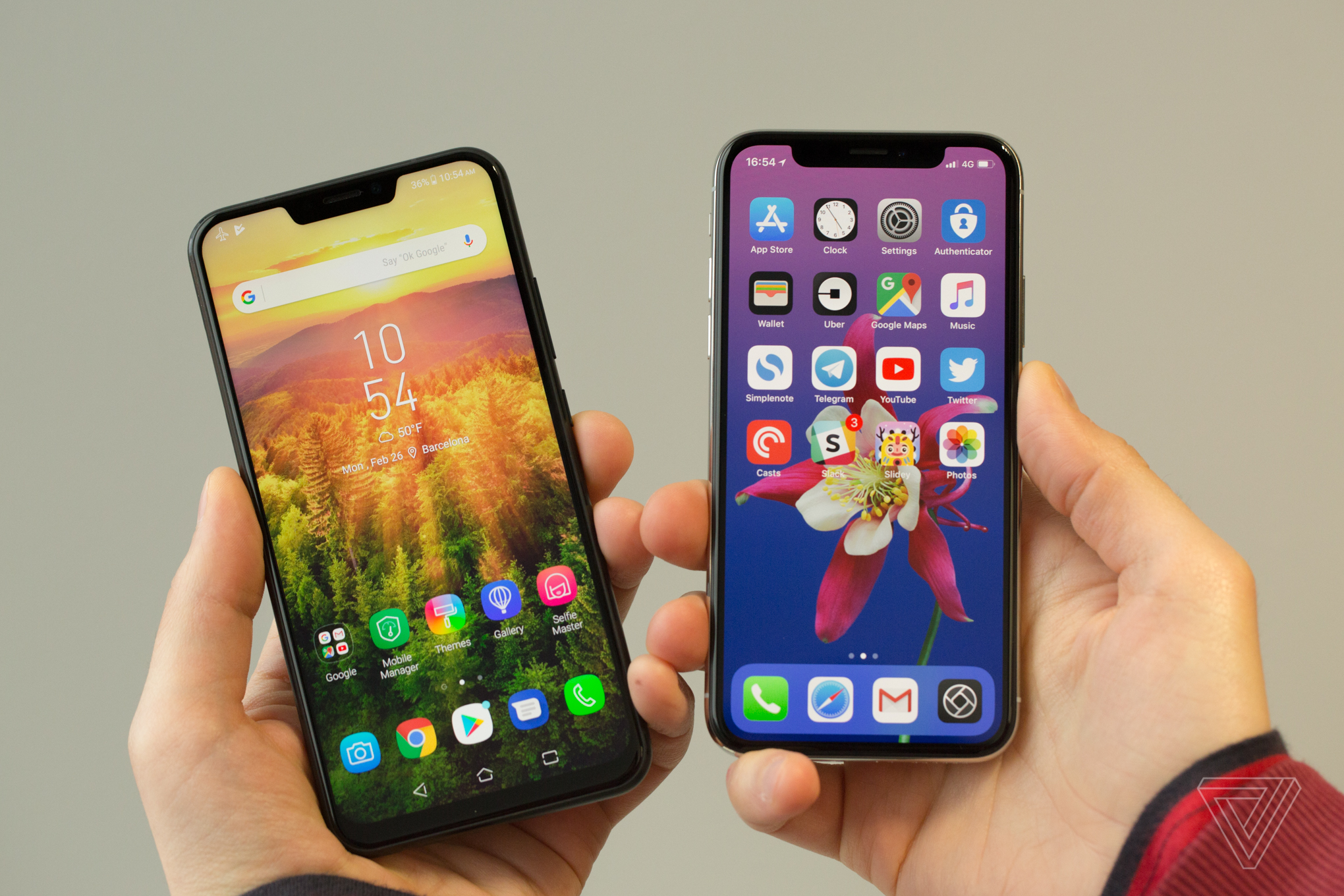 Today, Vivo has launched Vivo V9 with a notch, similar to iPhone X. Other Android warriors like LG, Huawei, Xiaomi, Oneplus and Oppo are soon to follow the same trend. Though the other brands are boasting of having a smaller notch than the iPhone X and better screen to body ratio, they would shy away to admit that the idea was adopted cynically from the iPhone X.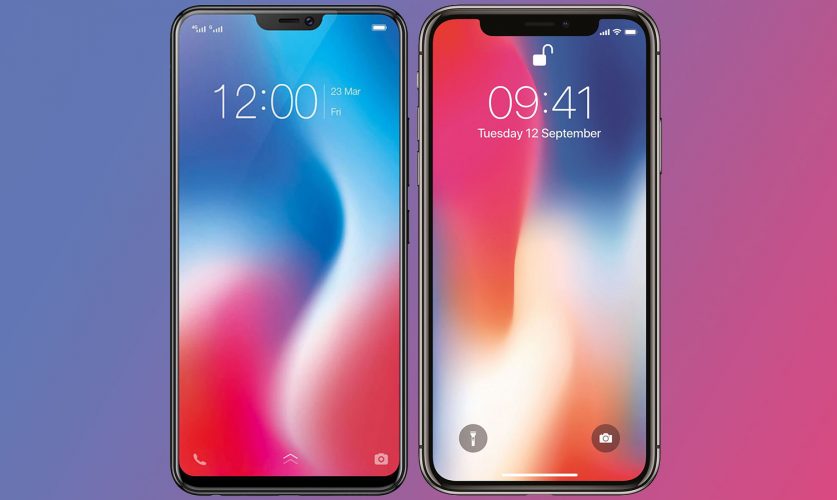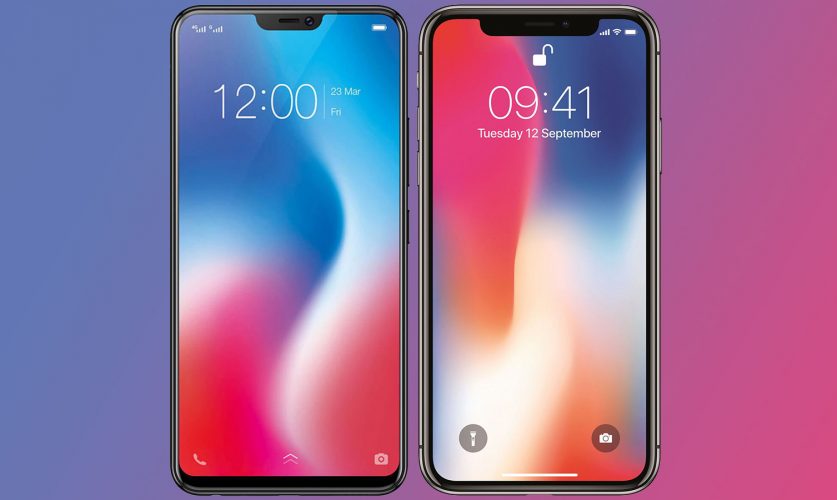 The design of Apple's iPhone has always caught the eye of users and manufacturers. It's something that everyone looks up to. The company has always, unknowingly, set a foreground for other brands to think forward to new things when it comes to technological advancements. The competitions despite having bad-mouthed against Apple tend to act upon the related innovations, of course with some moderation. The tech mogul has been generous enough to leave a trail behind for others to follow.
Also, its top rival Samsung had always been reluctant to woo customers. Its efforts in combating iPhone in terms of sales and revenue have been never-ending. It launched Bixby against iPhone's Siri, yet the latter has a huge fan following. Samsung's latest flagship Galaxy S9/S9+ brought an AR emoji in a bid to stand against iPhone X's Animoji. But AR was weirdly awkward. Despite Samsung maintained its number one spot in global smartphone vendors in Q4 2017, Apple's iPhone X was the top-selling smartphone model in Q4 2017 with 29 million units sold.
It would not be wrong to believe that almost every smartphone maker borrows or imitates ideas from the other players in the mobile industry. They are mutually reliant on each other yet in competition. Even Apple is dependent on Samsung and LG for OLEDs but it doesn't compromise with its authenticity.
If we talk about processors, Apple's A11 Bionic chip smokes past processors in its Android rivals. A11 chipset was first introduced in iPhone 8 and the company claims that it was 25% and 80% faster than its predecessor A10 in single core and multicore chips. The hexacore A11 has outperformed Qualcomm's Snapdragon 835 octa-core in quickness. This in-house made processor was another breakthrough for Apple.
iPhone plagiarism can stir speculations for some time now. Other manufacturers are apparently hiding behind the fact that they can not get away from what users want. Perhaps, they might not be copying Apple, just following the trend.
The recent scenarios haven't moved Apple too much. It always pushes to come up with something new that takes the world by surprise. Whatever hype it creates in the beginning, eventually everything falls in the right places. Perhaps for Apple, lately it has been like first criticized, then hated, then accepted, and then finally 'copied'!