True Software Scandinavia AB's Truecaller app has managed to topple Facebook and become the 4th most downloaded app on the Google Play Store in India. Truecaller, which was ranked 11 last year, jumped up seven places to overtake Facebook on Android ecosystem. Now, Truecaller lies only behind the Whatsapp, Facebook Messenger and ShareIt apps.
According to Mary Meeker's presentation on Internet trends 2017, the number of internet users in India has crossed 355 million. This, along with the recent smartphone boom and rising popularity of Android has done wonders for apps like Truecaller. According to Meeker, Indian users spent nearly 150 billion hours on their Android devices in 2016. India also ranked high on total app downloads, with over 6 billion in 2016 alone.
Truecaller's presence in India is relatively recent, having arrived in 2013. However, since then India has become the driving force that is making Truecaller a worldwide phenomenon. Out of their 250+ million global users, 150 million, or 60%, come from India alone!
Truecaller started out as a dialer and call blocking app and gained popularity. Users were able to identify callers via Truecaller and block unwanted communication at the press of a button. However, today, Truecaller is so much more than just a call blocking app. Its massive popularity in India has provided unparalleled opportunities for expansion. For a while now, Truecaller has been pushing into the social and messaging space with their Truecaller 8 app. Features such as group messaging, MMS, etc. are now integrated with the dialer itself.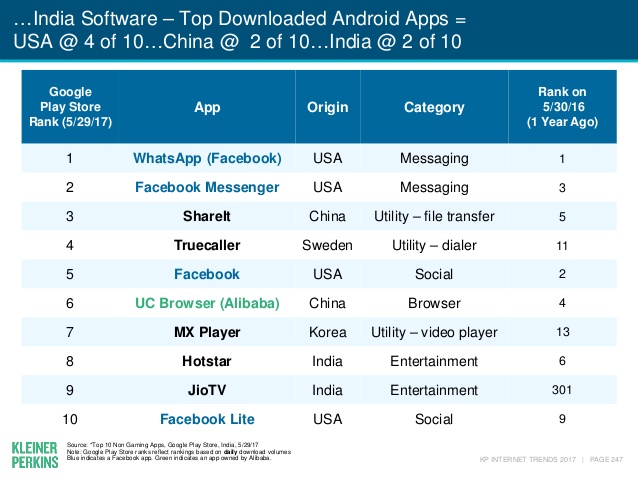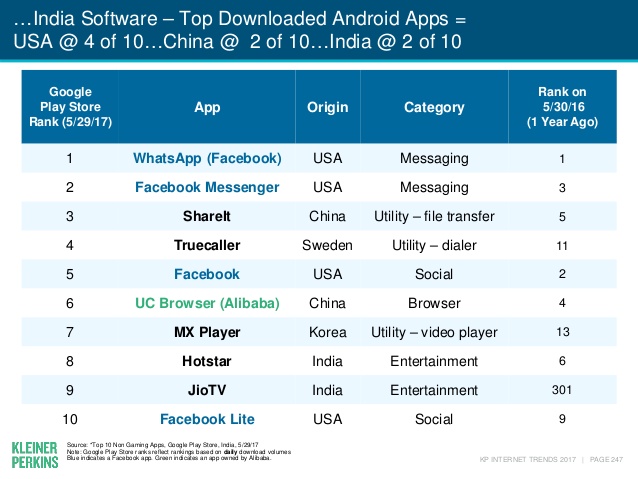 However, this is merely the tip of their ambition. Truecaller have also launched TruePay, which will provide the ability to conduct direct financial transactions via the UPI interface in real time. Both of these moves by Truecaller have huge potential and can leverage the enormous established user-base that they already enjoy. TruePay is also an India exclusive feature, which shows just how important the Indian market is for Truecaller.
Of course, Truecaller's massive user-base lends itself very well for mobile programmatic advertising, which is still their primary revenue model. Truecaller's platform is now managing a very impressive 100 million impressions per day. These are directly contributing to as many as 100,000 clicks per day. This makes Truecaller is very attractive platform indeed for advertisers. Their customer's include industry titans like Vodafone India, Gionee India and more. This is fairly evident from Truecaller VP Sales and Head of India Operations, Tejinder Gill's claim that 70% of their advertisers are repeat customers.
It will be interesting to see if Truecaller can maintain its upward momentum and perhaps even dethrone Whatsapp at the top of the table one day.