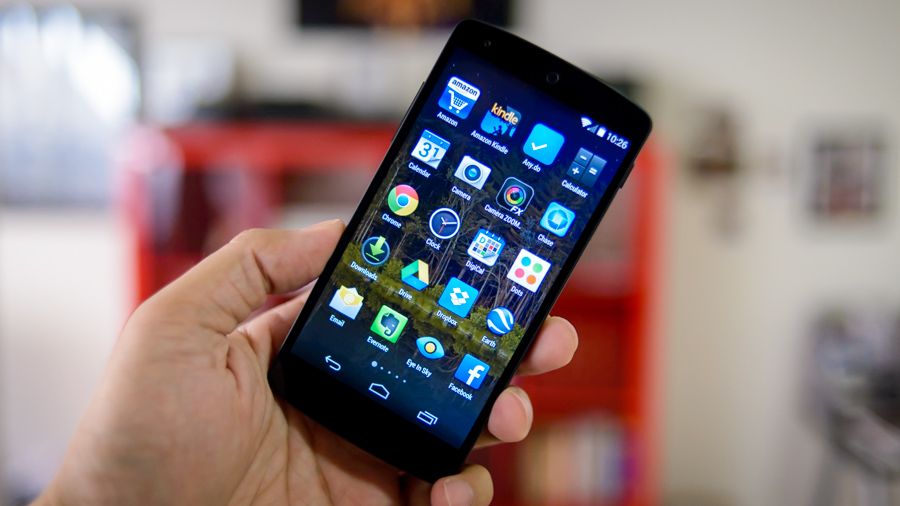 India is the second largest country by population, number of internet users, number of mobile subscriptions and number of smartphone users in the world. The fast changing equation in mobile space has accelerated the adoption of mobile apps, which is clearly resembling in the latest report highlights trends in mobile app usage in India.
Flurry Analytics, the analytical division of Yahoo, Inc. (NASDAQ:YHOO) recently published a report that highlights mobile app activity and mobile app usage in India, including the emerging growth categories and device adoption trends for India. Published as part of its "State of the App Nation in India" study, the data shows that India's mobile usage is continuing to grow. While this growth is not as steep as last year's, it does, however, resemble the global usage of merely six months ago.
The findings from this study are backed by data from over 940,000 application across over 2.1 billion global devices from around the world.
The study is also a result of data collected from over 58,000 apps, from over 147 million mobile devices used in India- all which use Flurry.
While the study report addresses many aspects in length, below are some of the key findings from the study, particular to India, addressing the change and growth of mobile apps in 2016.
Trends indicate that Asia, and India in particular, lead the phablet revolution. Phablets are the fastest growing mobile devices globally, while in India's case, these devices have a market share of about 61%. In the U.S., the phablet market share is at 48%.
The mobile app usage in India has grown by 43% YoY. Further, India's app usage has grown at about 92% during the same period last year (2015).
The top app category that dominates app downloads in India is Music, Media, and Entertainment. This is closely followed by Business and Finance apps, and Utilities and Productivity apps.

Usage increase for Music, Media, and Entertainment applications was at a whopping 188% YoY. This increase has been attributed to the growing phablet usage as well as better internet connectivity in India.
There was a 176% YoY growth for apps in Business and Finance, while for Productivity and Utility-related apps, the growth was at 99% YoY.
The time spent on Social apps including Messaging grew by an impressive 52% in India, while the global growth was at just 44%.
The biggest decline in usage has been seen in Personalization apps (-32%). The decrease has been attributed to operating systems now integrating the functionality of these apps natively itself.
Mobile Usage in India vs Global
Globally, the social sharing of media is driving mobile consumers to spend about 2 hours or more per day on Social and Messaging apps. This trend clearly reflects in India's case as well, with the time spent on Social and Messaging apps growing by about 52% in India, while the global growth of this category of apps was just 44%.
Further, there has been similar sort of growth patterns noticed across other categories in India's case, when compared to the global scenario.
Interestingly, while globally there are about six major mobile manufacturers, there are over 12 mobile manufacturers that operate in the Indian smartphone market. Samsung leads with a 40% market share, followed by brands such as Micromax, Redmi, and Lenovo.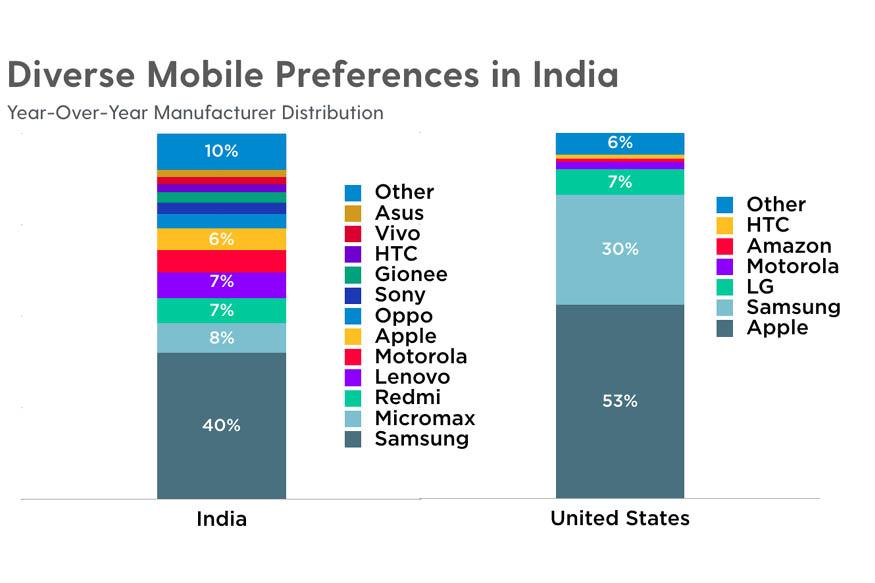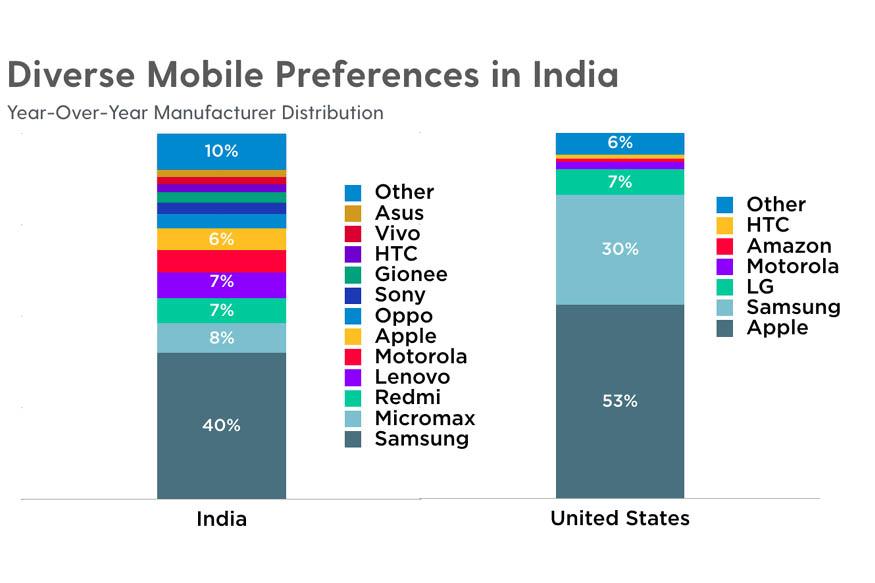 Health and Fitness apps have also seen a growth in downloads (up by about 27%). The usage trends for these apps see high hourly usage throughout the day.
E-commerce and Shopping apps continued to be popular in the Indian subcontinent as well as globally, with about 12% and 31% growth recorded in 2016 respectively.
With respect to the gaming category of apps, there was a global decline of about 4%, while India witnessed a modest growth of about 8% in the same category.
Peak usage of mobile phones in India was found to be at around 9 PM. The trends show that while mornings were generally slower, mobile phone usage quickly increased in the course of the day, and peaked at night.
A per the State of Mobile Report by Flurry Analytics published not so long back, mobile app usage registered just a growth of 11% YoY for 2016. The mere 11% growth does not even come closer to the 58% growth which was recorded for 2015. This is, however, something to be anticipated considering the maturity of the mobile phone market. Further, the continuing growth and popularity of Social apps and Utility apps, despite the slow decline of Gaming, and Productivity apps will definitely contribute to interesting statistics for smartphone and smartphone app growth and usage in India over the next few years.