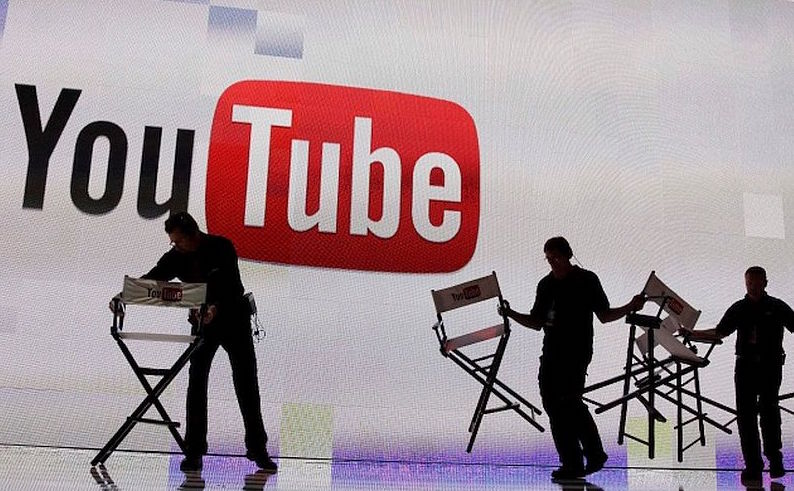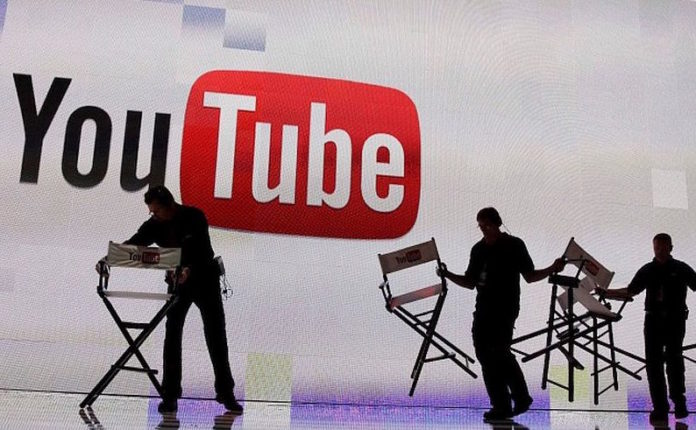 Looks like it's time to switch professions. Start a YouTube channel, run entertaining and catchy videos, reach a celebrity status, and voilà! A self-established huge income comes your way. Forbes has just released the list of highest-paid YouTube stars, and, surprisingly, the sum each earns per year runs into $5 million or more. These top 10 YouTube stars are young, famous, and filthy rich.
Stars like PewDiePie, Rhett and Link, Ian Hecox and Anthony Padilla, Lilly Singh, Roman Atwood and Rosanna Pansino retained on the list from 2015, albeit with a massive increase in their income, over $70 million collectively.
This is Forbes' second annual ranking of the top-paid stars on YouTube. The list is compiled with the earnings minus management fees and taxes. They are, instead, based on data from IMDB, Nielsen and other sources and interviews. These celebrities earn their income through book sales, online stores, their own products, sponsored products and merchandise, tours, cameos on traditional media, pre-rolled advertisements and advertising within video content.
According to Vox, the overall payment of these celebrities for 12 months (till June) is $70.5 million! And their combined viewership equals 44 billion views with 168 million subscribers. Forbes reports that the income of these Internet stars has increased 23% from last year.
Thinking about starting your own channel!
With no further ado, let's take a look at these top 10 YouTubers and explore what it is that they are doing right:
Still At #1, PewDiePie Rules By Playing Video Games:
PewDiePie, the world's highest-paid YouTube star, runs a channel with "Let's Play" videos. The videos showcased him playing games and showcasing his narration and reactions as he played.
The Swedish gamer, real name Felix Kjellberg, has more than 50 million subscribers and 13 billion views on his videos. The next highest channel has only 22 million subscribers, lesser than half that of Kjellberg's. Therefore, it makes sense that the troubled star earns a whopping $15 million this year, double that of his fellow YouTubers. The 27-year-old YouTuber's paycheck has surged by almost 20% from last year.
Recently, the YouTuber threatened to delete his channel due to issues with YouTube but instead ended up deleting his other account.
This year, PewDiePie launched his book, This Book Loves You, hitting the New York Times bestseller list. He also launched his second video game PewDiePie's Tuber Simulator, which was a huge hit. Further, he teamed up with Maker Studios, to create a network called Revel Mode.
Roman Atwood Jumps to #2, Triples His Earnings:
Roman Atwood's channel RomanAtwoodVlogs shows his daily life using Vlogs. Being a prankster by heart, Roman has risen to #2 from #8 last year on the list of the world's top 10 YouTube stars, with an income increase of nearly 70% from 2015. His other channel RomanAtwood broadcasts his prank videos, which are notoriously famous and funny, with a subscriber count of 10.1 million.
His channel has 10.4 million subscribers and a viewership of 2.7 billion views, bringing his total earnings this year to $8 million.  Further, Atwood also launched an online store, 'Smile More' in 2013, selling T-shirts, Hoodies, Bracelets and more.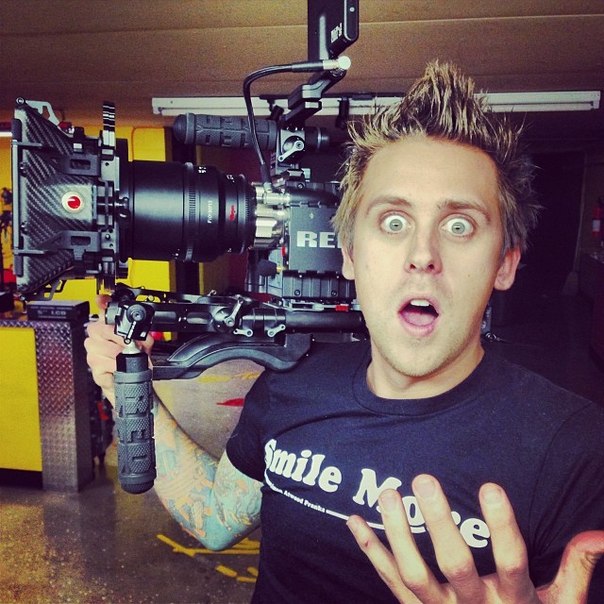 In 2016, he toured with another Internet celebrity, Yousef Erakat and also starred in the feature film Natural Born Pranksters.
At #3, Lilly Singh, ||Superwoman||,Top-Paid Female YouTuber:
Lilly Singh launched her YouTube channel, ||Superwoman||, in 2010. Moving from the #7 last year to #3 this year, she is the highest-paid female YouTube star and the third highest-paid YouTuber, overall. This year, her income was a hefty sum of $7.5 million.
Well known for her comic, practical videos and hilarious imitations of her parents, her channel has 10.3 million subscribers, and her videos have earned 1.5 billion views from her fans.
She received a Streamy Award for her YouTube Red documentary, A Trip To Unicorn Island, produced by Astronauts Wanted.
SMOSH Comedy Duo at #4, Down By a Few Million:
Smosh is a sketch comedy duo consisting of Ian Hecox and Anthony Padilla. Together, their channel earned $7 million this year, placing them at #4 on the world's top 10 YouTube stars list.
However, last year, the duo made an income of $8.5 million and were at #2. This is due to their first film, starring themselves, called Smosh: The Movie.
Their channel, filled with funny videos and humor, has had 6.1 billion views. It also has a subscriber count of 22.4 million, the second highest on YouTube.
At #5, Podcast Personality Oakley Ties With Cook Show Host Pansino:
Tyler Oakley, the only gay YouTuber on the list, shares the #5 spot with baker personality Rosanna Pansino with $6 million each.
While Rosanna runs a channel that is more of a cook show, called Nerdy Nummies, Tyler is more of an activist and an online talk show host. Rosanna boasts a viewership of 1.7 billion with 7.4 million subscribers. Tyler has a lower viewership count of 600 million, but a higher subscriber count of 8 million.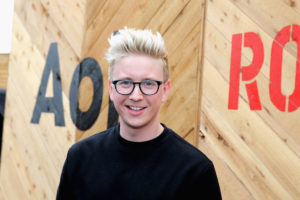 Rosanna was at #9 position in 2015 with a surge of 41% from her income last year. Tyler, however, has debuted on the list along with his book of essays, Binge, becoming a New York Times bestseller. Further,  he has signed a deal with Ellen DeGeneres for his digital talk show.
Youngest YouTuber Markiplier Ties with German Garmendia at #6:
Next, the #6 position is tied between Gamer Markiplier and Singer German Garmendia. They both had an income of $5.5 million each. Both of them make their debut on the list this year.
German Garmendia has two channels, HolaSoyGerman and JuegaGerman, both of which contain a variety of songs produced by him and his band. His HolaSoyGerman channel is the second most subscribed channel on YouTube with 40 million subscribers, after PewDiePie of course. Juega German has a viewership of 6.7 billion and 16.2 subscribers. He is Latin America's hottest YouTube star.
Markiplier, whose real name is Mark Fischbach, has a channel where he posts hilarious gaming videos and comedy sketches. Boasting a 15.5 million subscribers count and 6.1 billion views, he is the youngest YouTuber on the list, aged 26 years.
#7 Shared By Singer Miranda and Comedy Duo Rhett and Link:
Last of all, Colleen Ballinger and 'Rhett and Link' comic duo take the #7 position together, each with $5 million.
Colleen Ballinger has one channel, MirandaSings, on which she portrays a fictional singer Miranda. Her other channel is called PsychoSoprano. She debuted the list this year with a total viewer count 1.1 billion and 12.1 million subscribers. She has also appeared as a guest on Crackle's Comedians in Cars Getting Coffee and on Jimmy Fallon's Tonight Show. Netflix also released a series, Haters Back Off, a back story of sorts for Miranda.
Rhett and Link were at #5 last year on Forbes' highest-paid YouTubers list, with $4.5 million. This year they are at $5 million, with their channels RhettAndLink and Good Mythical Morning. Their combined viewership is 3.6 billion, with 15.8 million subscribers and counting. Goog Mythical Morning is a show co-hosted by them.
What is common among all these top 10 YouTube stars of 2016 is their inherent ability to entertain people and their openness that attracts people far and wide. No doubt, there are a large number of famous YouTubers with their shows, but what sets these celebrities apart is their exceptional acting, reacting and comic skills. All they have to do is show off their personas in their videos, and they garner attention pretty fast. Let's see how many millions their income brings them around next year.