The Silicon Valley giant, Apple Inc. (NASDAQ:AAPL) reached another milestone recently. The company shipped the billionth iPhone in July this year. Though, the enthralling news was already released in Apple's press release, Tim Cook, CEO of Apple, highlighted the fact once again, while he was on stage to launch much-awaited iPhone 7 on Wednesday.
iPhone is just nine years old, yet one can guess its impact on the tech industry. Besides, it also has the significant impact on Apple itself as more than two-third of company's revenue is generated by iPhones sales.
"We never set out to make the most, but we've always set out to make the best products that make a difference" said Cook.
The shipping of the billionth iPhone has brought a sigh of relief for Apple after its dismal performance in fiscal Q3 2016. iPhone successfully paved the way for Apple's other devices like iPad and Apple watch. Along with Apple, companies that make apps for the iPhone are also enjoying the taste of this success.
In 2007, Apple's net revenue was $24.64 billion that surged to a sizeable $233.70 billion in 2015, registering an 848.4% increase from 2007 to 2015.
The numbers speak for themselves: It requires no second thoughts to understand the tremendous impact of iPhone on the overall revenue of Apple. But, success comes with questions, and questions are in plenty:
How the company that was once on the verge of bankruptcy, managed to become the world's most valuable company?
How the introduction of iPhone skyrocketed the revenue of Apple?
Why is Apple vastly dependent on iPhone?
Let's have a look at the history of Apple.
Apple before the iPhone
Apple may be regarded as the firm that introduced us to personal computers. The company was incorporated on April fool's day (1st April) in 1974 by the legendary trio: Steve Jobs, Steve Wozniak and Ronald Wayne, and was named 'Apple Computer'. The name was later changed to Apple Inc. on January 3rd, 1977. However, within 12 days since the incorporation of Apple, Ron Wayne decided to sell his stock for a mere $800. Later the company became public on 12th December 1980, making the Steve duo multi-millionaires instantly, taking Apple from ashes to glory.
Apple's CEO's over the years
Currently, Apple is budding under the leadership of Tim Cook as its CEO, but in the past, a string of CEO's excluding Steve Jobs took the company to the stars and later to a state of bankruptcy.
As Steve Jobs and Steve Wozniak were quite inexperienced when Apple was founded, they offered the CEO position to Michael Scott. Scott, who was previously working for National Semiconductor Company served Apple from 1977 to 1981. He fired Apple's 40 employees from its team.
For the next two years from 1981-1983, Mike Markkula was appointed as Apple's next CEO. Mike was also an investor in the company providing $250,000 and was appointed as the third employee of the company. Wozniak credits Apple's success to Mike more than himself. He was one of the employees who expelled Steve Jobs in 1985.
The marketing depth was provided by John Sculley, Former CEO of PepsiCo, who served Apple for a decade- from 1983 to 1993. Earlier he was unwilling to join the company as he disliked Steve Jobs. Later Steve Jobs persuaded him by saying "Do You want to sell sugar water for the rest of your life. Or do you want to come with me and change the world?" His disagreements with Jobs led to the expulsion of the founder of Apple in 1985. He is also credited as America's 14th worst CEO as he opted for expensive PowerPC chips rather going for inexpensive Intel chips. His choice of PowerPC chips over Intel chips resulted in Apple's PC's being overpriced, and therefore less adoption rate among the masses.
Michael Spindler replaced John Sculley in 1993 and served for another three years till 1996. Newton and Copland's operating system failed during his time.
Gil Amelio, who was former CEO at National Semiconductors, replaced Michael in 1996 only to serve as CEO of Apple until 1997. He introduced Mac OS 8 and bought Steve Jobs's NeXT company for a considerable $429 million. Unfortunately, Apple came to the verge of bankruptcy and the stocks hit 12 years low during his leadership. Thus he lost his job.
1997 marked the return of Apple's co-founder Steve Jobs as an interim CEO. He took control of the steering wheel of this sinking ship and made the company profitable again. The introduction of Mac OS X along with a number of products made Apple a household name under his leadership.
Jobs took over as the CEO of Apple in 2000 and rest is history. After 2000, Apple never looked back. iPod, iTunes, iPhone, iPad, etc. wrote Apple's success story and made Apple the most valued company in the world. On August 24, 2011, Jobs announced his retirement and appointed Tim Cook as its future CEO.
Tim Cook was appointed as the full-time CEO in January 2011. Previously, he also took the steering wheel of Apple in 2004 and 2009 following Steve Jobs' illness. Under his leadership, Apple flourished and reached new peaks of success. The iPhone got bigger, and Apple Watch debuted, along with other ground-breaking services like Apple Pay. Now, Tim Cook is vying for other business ventures like autonomous cars, Augmented Reality, etc.
The Personal Computer Era
In 1976, Apple released its first computer named Apple 1. It was more of a circuit board and users were required to add their own keyboard and monitor to work on the device. The specs of Apple's first computer may sound hilarious to many in current time. The device came with 1MHZ processor, 1KB Video Memory, 4KB of RAM and resolution of 40X24 characters. As Steve Wozniak was fond of recurring numbers, the device was tagged with $666.66 and only around 200 Apple 1 computers were made in total.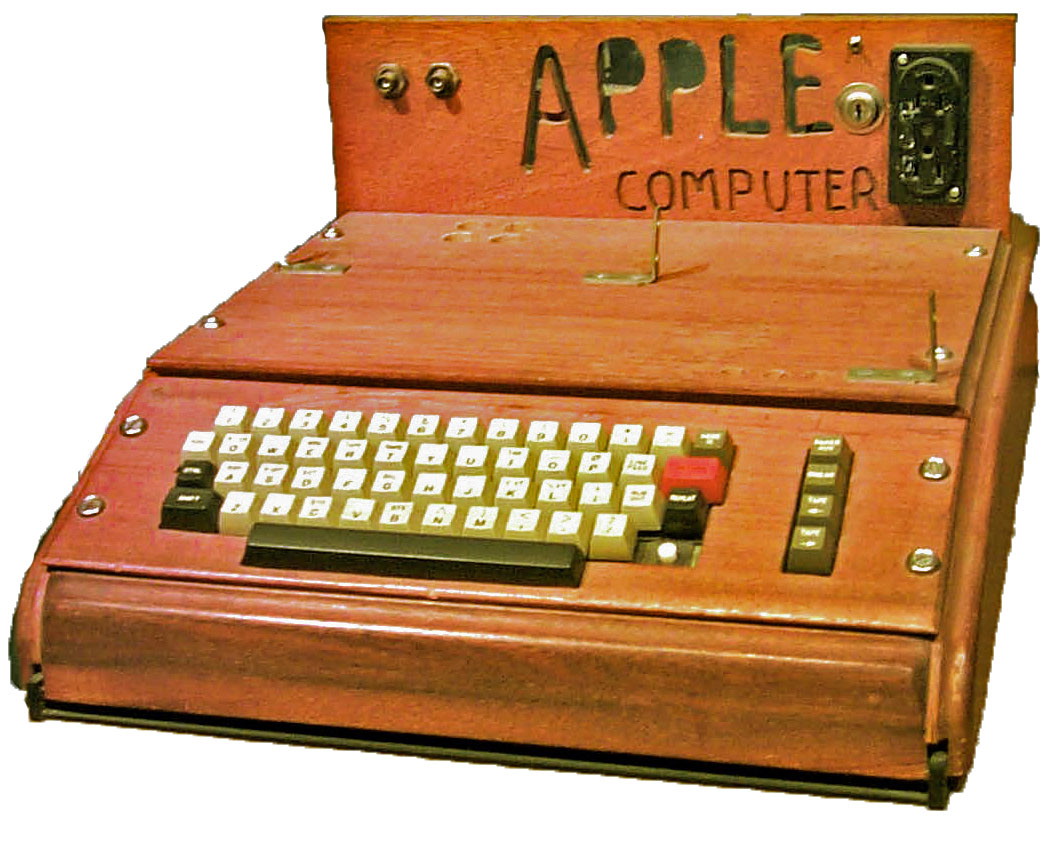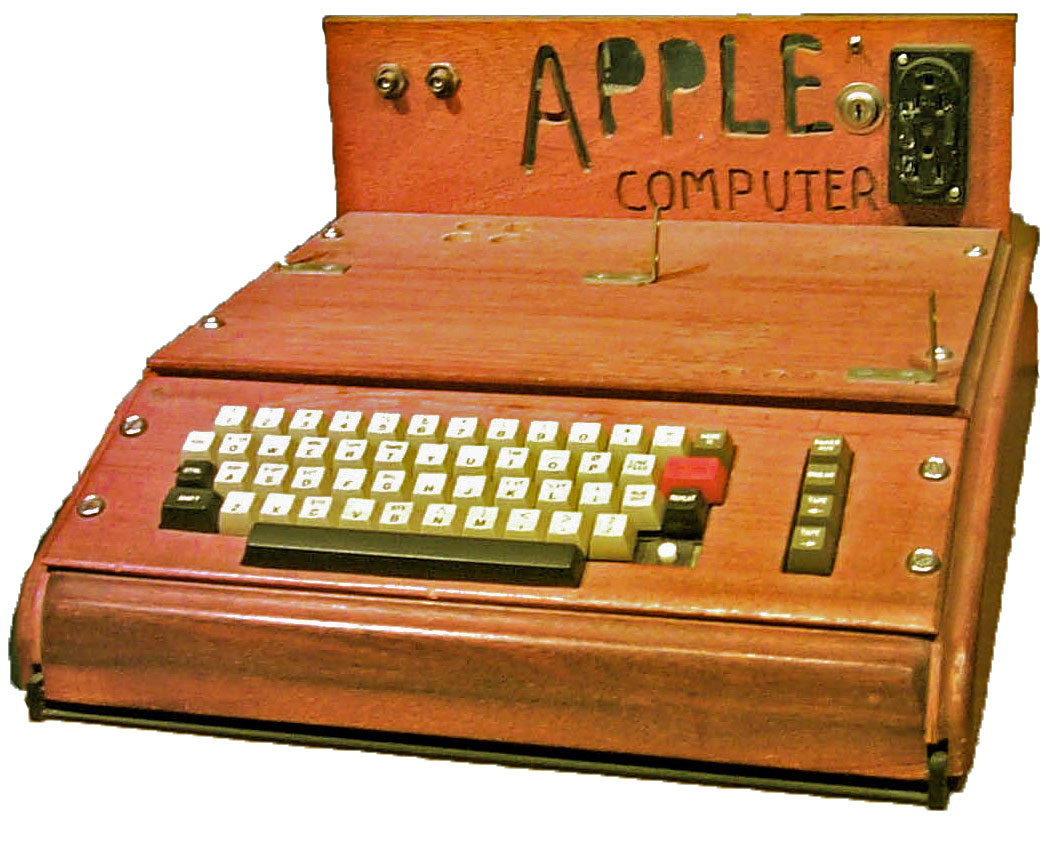 A year later in 1977, Apple II, housed with a considerable 12K of ROM and resolution of 280X192 was released. Until 1981, before IBM released its own PC, Apple II ruled the PC market and earned a whopping $300 million for the company. The success of Apple II paved the way for other players to try their luck in the PC market.
In 1980, the company released its next PC variant named Apple III. The computer had some state-of-the-art features like 256K RAM, Colour Video, Integrated BASIC and audio support, and was specifically targeted at business customers. The company managed to sell only 65,000 units of this PC majorly because of its much-hiked price of $3,500 which was huge at that time.
Apple entered in the GUI era with its groundbreaking product 'Lisa' in 1983 – named after Steve Jobs daughter. The computer housed some rare features like multitasking, office suite and an optional hard drive. Again the device failed because of its overwhelming price of $10,000.
After the failure of Lisa, Apple introduced Macintosh platform in 1984 that brought the GUI platform to the masses. The cutting-edge computer was lucrative but didn't appeal to the masses. Once again Apple overpriced its device at $2,500. Though Apple's computers were innovative and were well ahead of its competitors like DOS and Windows, overpricing its computers led Apple to lose its customers to its rivals.
Apart from the personal computers, Apple's Disk II and VisiCalc software took the world by storm. Disk II was introduced in Apple II. It was an instant hit and a moneymaker for Apple as the device was sold at $495, but the manufacturing cost was just $160. VisiCalc was a spreadsheet software that every business desired for. Hence, the Cupertino giant sold a whopping 1 million copies of this software.
After that Apple had launched Macintosh SE/30 in 1989 that housed Motorola's 68030 processor and 32 MB of RAM and it became an immensely popular server platform segment. Later, in 1991 Apple introduced its 'first real laptop' that was tagged at 2,500 and had 2MB RAM, 16MHz processor and 20MB hard drive.  There was less uptake for the device as it was overpriced. After that Apple introduced a flurry of products like Quicktake- Camera developed by Kodak in 1994, Power Macintosh 9500 in 1995 – a powerful computer.
The Return of Steve Jobs
The return of Steve Jobs marked the revival of Apple's dying glory and also the advent of some path-breaking products in the market!
The iMac which was introduced in 1998 after a year of Steve Jobs return, became a run of the mill product because of its lucrative design. Apple recorded a whopping 25% increase in its Macintosh unit sales from 1998 mostly because of iMacs. The Cupertino giant sold around 1.8 million iMacs in 1999 alone registering a 68% growth in unit sales from the previous year. Later, Steve Jobs introduced the UNIX-based OS X that empowers Mac Computers in today's time as well.
2001 marked the era of iPods. This pocket-sized compatible device introduced us to millions of songs that were on iTunes and revolutionised music experience forever. From its introduction in 2001 till 2014 Apple sold a stunning 2.638 billion iPods globally, making billions of dollars. In 2001 Apple introduced Apple Store to the masses where Apple's groundbreaking products and innovations were displayed and publicly available to all. In today's date, Apple has around 500 stores across the world.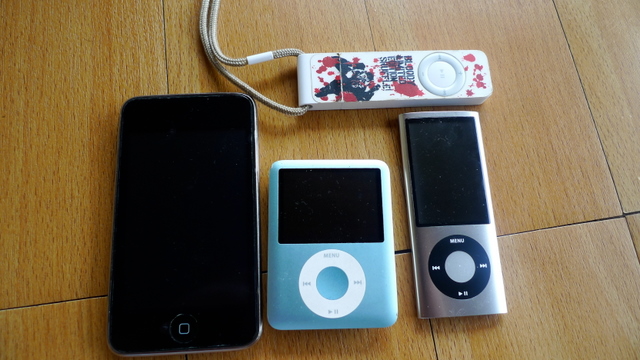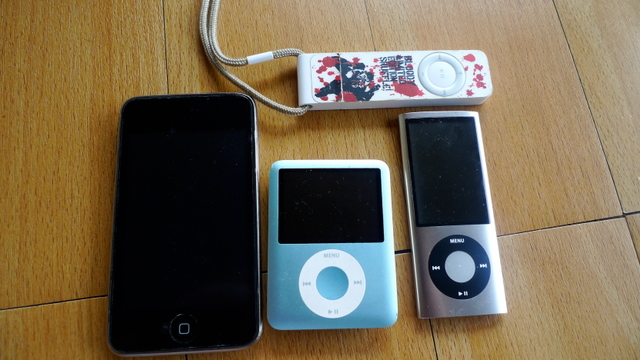 Steve Jobs knew very well where to channelise his focus. Citing the necessity to legalise music downloads, Apple introduced iTunes on April 28th, 2003. After a decade of its launch, iTunes platform sold almost 25 billion songs and had 25 million songs in its catalogue in 119 countries in 2013.
The First iPhone
Steve Jobs took the smartphone industry by storm by introducing the first iPhone on January 9th, 2007. iPhone that has always been way ahead of its time is defined as a combination of three devices – 'a revolutionary mobile phone, a widescreen iPod and easier interaction with the internet.'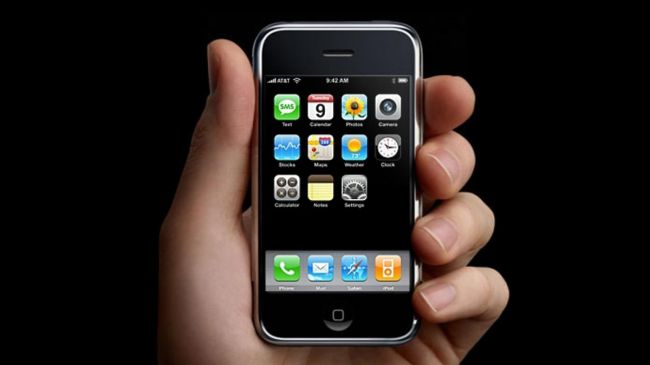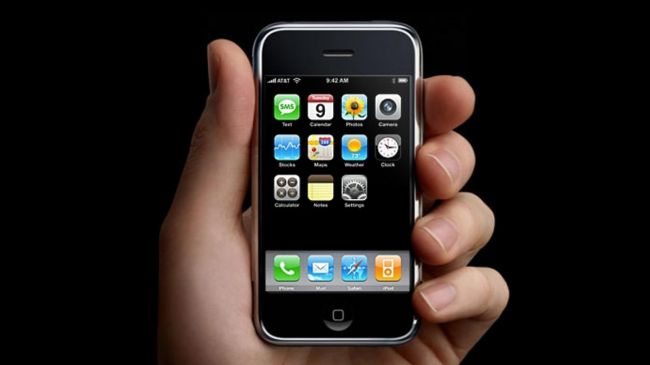 "iPhone is a revolutionary and magical product that is literally five years ahead of any mobile phone." Said Steve Jobs
The Futuristic device soared Apple's stocks to a new level as 270,000 iPhone units were sold within a span of 30 hours since its launch in retail stores. Over 1.38 million iPhone units were sold in 2007 according to Apple. Thus, undoubtedly, iPhone became the flagship device for Apple.
Apple iPhone 7
The much-awaited, much debated and much rumoured Apple iPhone 7 is launched finally. The company has sold more than 1 billion iPhones, which has attracted more than $600 billion in revenues. With iPhone 7 and iPhone 7 Plus, Apple has made noticeable changes that are good enough to make head turn. Features like dual-lens camera, dust and water resistance, Swim-proof and lightning port have been the main attraction in iPhone 7 and iPhone 7 Plus. The complete list of features of iPhone 7 and iPhone 7 Plus, you can follow this link.
Apple and Its Competitors Over the Years
Apple's revenue saw a marginal linear growth until 2007. After the introduction of iPhone, the Cupertino giant's revenues soared parabolically over the years outpacing its rivals. In 2015, Apple garnered 2.5 times more revenue than Microsoft.
Revenues in pre-iPod era i.e. before 2001 were dismal as in 1996 and 1997 the net profits accumulated by Apple were negative. In 1996 Apple was on the verge of bankruptcy when Microsoft came to its rescue by investing a considerable $150 million in its rival. Steve Jobs's return and the huge sales of iMac and later the iPod, steadied Apple's foothold in the market.  Apple was at #121 in 1997 in the list of Fortune 500 and now features at #3 position in the current rankings.
With over $233 billion cash reserve Apple is vying for other segments of the market, like the autonomous cars and augmented reality. Apple's flagship iPhone witnessed a consecutive QoQ fall in its shipment numbers because of lack of innovation and rising prices. Therefore, the Cupertino giant is taking its steps carefully to bring back its lost audience.
As the sales of iPhone 7 is scheduled to kick-off from September 16 in more than 25 countries, we won't have to wait long enough to analyse if Apple could prove the critics wrong and bounce back with a bang. The fourth calendar quarter of 2016 is crucial for Apple as it will seal the fate of iPhone, and of the company as well.