Uber is reportedly developing its map services and has decided to invest a whopping $500 million in pursuing it. While we can see the move as a step closer to technology advancement Uber has taken, the question arises, has Uber become fanatic? Google already has a matured Map System, which is built over the years, then why is Uber trying to reinvent the whole wheel by developing its maps from scratch?
But before we dive deep into the thought, it's important to understand Why has the Uber's decision to develop its own Map made many heads turned! Google Maps is regarded as the heart of the ride-hailing industry. Every ride-hailing app-based firm in the current date and the upcoming start-ups in this field would incorporate the well developed Google Maps for their core offerings. While Microsoft's Bing Maps and Apple Maps is yet to reach a level of accuracy, Google Maps sits at the core of almost every rides booking solution. At the degree of mapping the routes, optimised routes suggestions or to check traffic conditions no real innovation has been done by these firms, as most of the companies, likes of Uber, are focused on improving their back-end services or strengthening their market base by offering discounted fares. Therefore, developing its mapping technology is indeed a significant move by Uber.
The Silicon Valley-based company, Uber, has already sent off its mapping vehicles across the streets of the US and Mexico. The vehicles would, in turn, capture the surroundings and gather information for Uber Maps.
Can Uber Afford the Long Ride?
Before delving into the reasons as to why Uber is investing its fortunes for developing its mapping technology. Let's take a look where Uber stands in the current scenario.
The already multi-billion dollar firm and the world's most valuable startup is attracting billions of dollars from investors to accomplish its dreams of driverless cars and mapping technology. In the past Google and Uber seemed to be close as the Google Ventures (GV) invested a considerable $258 million in Uber in 2013.
Uber's current valuation stands at $62.5 billion and that makes the Private car-hailing company the finest among its competitors in Silicon Valley. Uber is currently serving in 70 countries and has registered 1 billion rides till date. The company has also been a centre of attraction for lawsuits and criminal charges.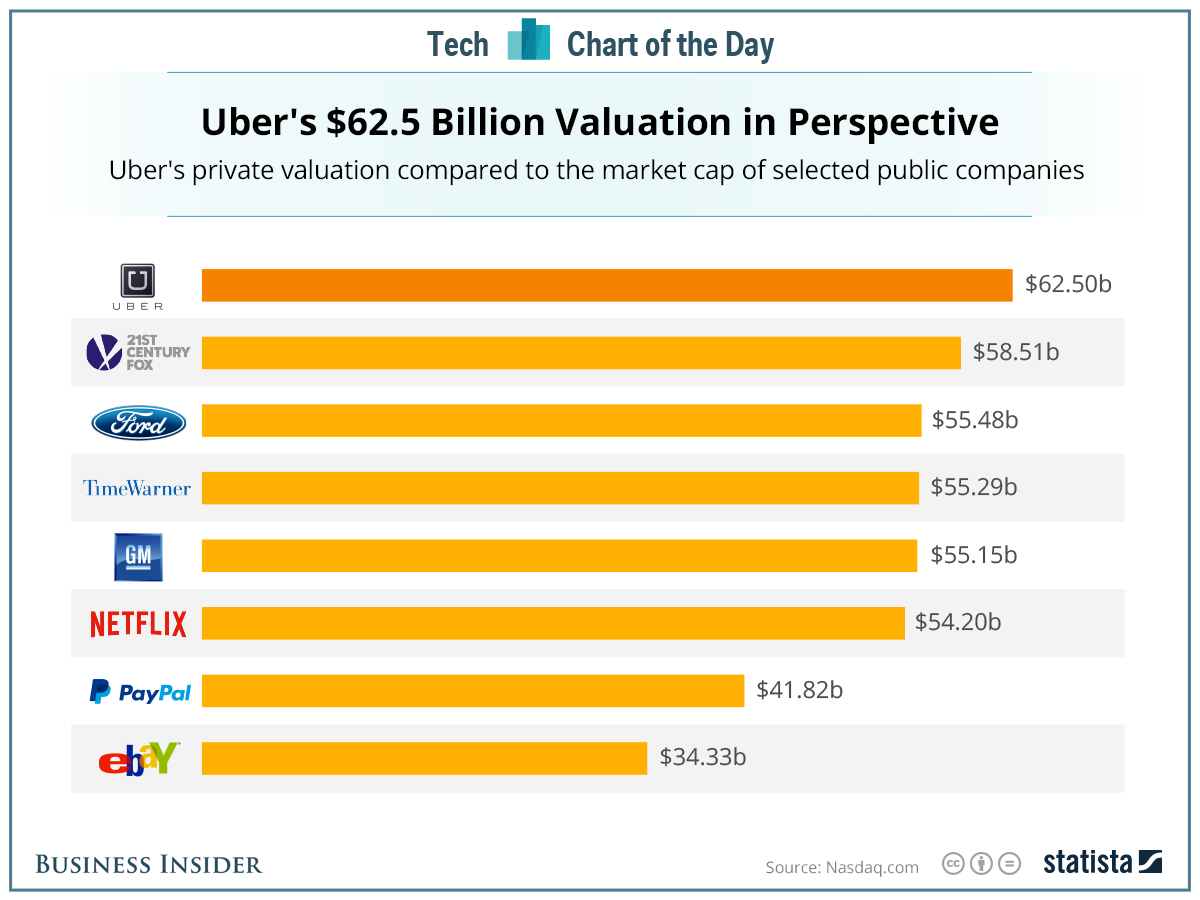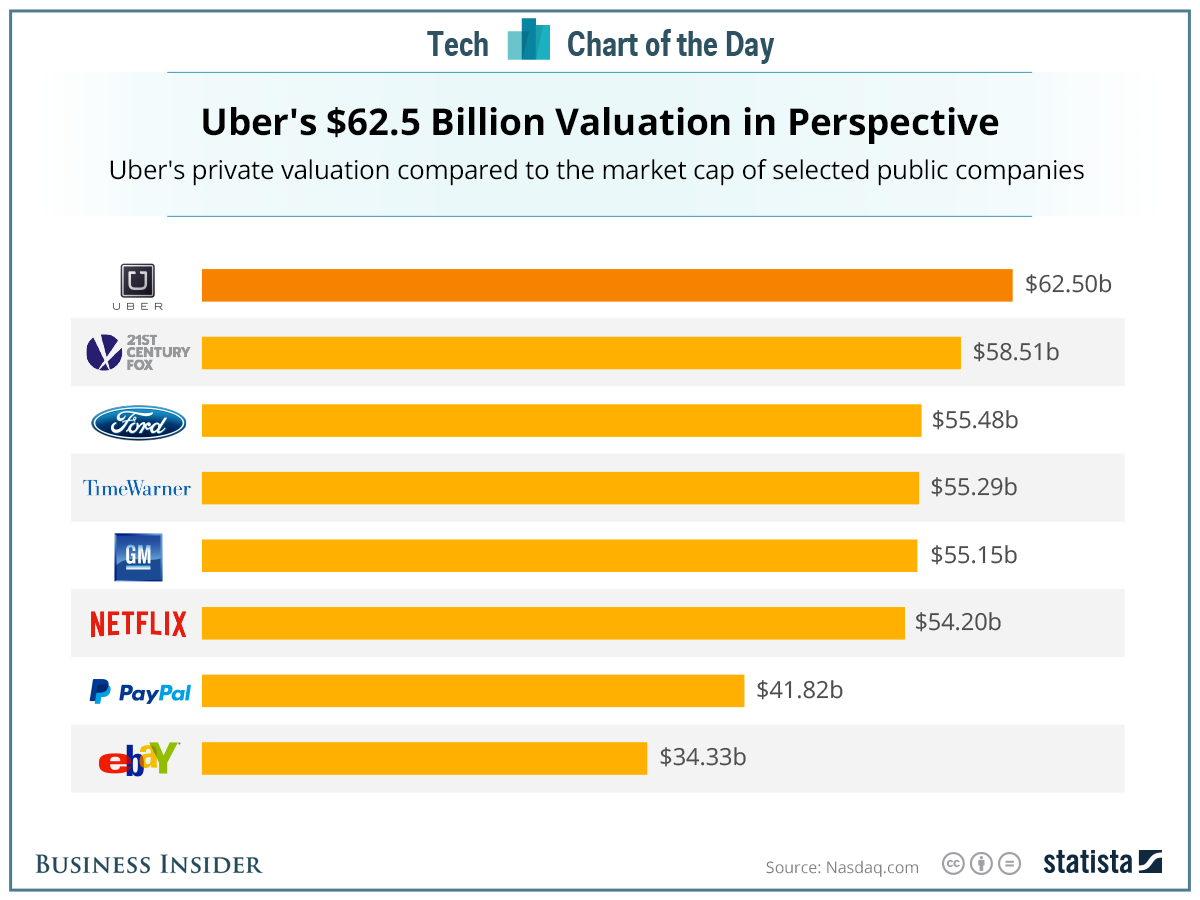 So, why would a company in midst of challenges and backed by Google itself will ever try to kick off a process that doesn't seem to be a need of the hour?
Time to Look Beyond Discounts
Such strategic decision is generally influenced by the array of possibilities, reasons and well-calculated risk assessment. Despite having favouring conditions in many countries, all is not well for Uber in the global market. The challenges are increasing in private taxi segment for Uber as many promising startups like Ola in India, Lyft in the US, Grab in south-east Asia have formed a coalition against Uber along with other Uber's rivals in the world. Uber is facing difficult times in Asia – the biggest B2C market for any business. In fact, Uber has surrendered to DiDi Chuxing – the Chinese ride-hailing startup that received a surprise $1 billion investment from Apple recently – which acquired Uber's operations in the country yesterday.
Earlier Google Maps used to show only Uber's information under its transit tabs. But earlier this year the company has incorporated Uber's rivals as well, i.e. Ola in India, 99Taxis in Brazil, Hailo in the UK and Spain, mytaxi in Germany and Spain, in its transit section. The move has not gone well with Uber.
Apparently, Travis, CEO – Uber, has realised that it's time for the company to look beyond discounts and ride on the back of some real innovation to create differentiation in the market.
The Raw materials are ready
Uber is seriously betting its fortune in this new venture as the firm acquired a sizeable fraction of Microsoft Bing's map segment last year. On top of that, the app-based cab booking firm also acquired a promising tech startup in digital map segment named deCarta last year for an undisclosed amount.
Last year Uber hired Brian McClendon, Ex-Google employee and one of the leading digital map experts in the world. He emphasised the importance of personalised digital map for Uber alone like the exact pickup and drop locations. 'Seamless experience' is the key according to Brian especially "in parts of the world where there aren't detailed maps – or street signs."
"Accurate maps are the heart of our service (Uber) and backbone of our business." Said Brian in a statement.
No One Wants To Stay in A Rented House Forever
Uber is currently living in a rented house; Uber's core business relies on Google's Maps services, and the startup has to cough up handsome amount every month to use Google Maps in Uber app. Google charges its Maps customers under one of two plans, namely the Standard and Premium. It's important to note that Google charges its customers for every API request, irrespective of the fact if there is any transaction takes place on customers' integrated app. To put this in perspective, whenever any Uber customer fires up the Uber app and enters his destination location an API request is made to Google every time.
Uber never revealed how much it pays to Google for using its Map service. However, simple math will help us to get an idea of how much approximate Uber may be paying off to Google every day; Globally, Uber books 2 million rides every day, and that results in a hefty few million dollars payout to Google month on month. Uber is apparently planning an aggressive expansion, especially after the recent deal with Didi Chuxing, globally, which will result in an increased number of API requests to Google Maps, as well as payouts. Obviously, Uber doesn't like to see millions of dollars going out of its pocket every month for a service that the company needs forever.
Uber Is Looking Beyond Shipping People
Uber is exploring new business avenues as the company is interested in becoming a full-fledged logistics company, akin to FedEx or UPS. The company has started offering its logistics services in selected cities already. The logistics business works on the fundamental of 'a minute saved, a penny earned' and Uber is apparently well aware of it. To compete with big fishes likes of UPS, Uber needs to have ultra-optimised operations, which is hard to achieve by betting upon a business critical app sourced from third-party.
The in-house digital maps would enhance the precision especially in the developing countries where Google Maps are less precise. Uber is building its fleet of autonomous cars; thus precision is the priority for the firm as the cars won't have drivers that would call its customers to get their exact pickup locations. And the in-house maps would allow timely updates for maps that are requisite for ride-hailing firms.
The future looks glittering for the US-based ride-hailing firm, according to Aswath Damodaran, the professor from NYU's Stern School of Business & Finance. He claims that the total market for Taxi and Limo services worldwide stands at a sizeable $125 billion. That's where Uber excels, and Damodaran believes that Uber would hold a substantial 40% of the share of this market, which would be around $50 billion.
As the future looks promising for Uber, Travis and Team realised that it's the high time when Uber needs to come out from the shadow of Google and build an entirely independent app. While the move has attracted many eyeballs and gained enough of appreciation, it would be interesting to see that besides accuracy how soon Uber can launch its Mapping tool.