Samsung Electronics Co Ltd. (KRX:005930) is betting on budding online video market. The electronics behemoth is set to launch a video content sharing network known as Samsung VR and in turn vying to enhance its Virtual Reality ecosystem. The move will definitely dent Facebook's attempt to capture the video content market. The online social network behemoth is leaving no stone unturned to rope in video content publishers.
Samsung recently launched its 360-degree camera for $349 and enhanced its Milk VR app and renamed it Samsung VR. The app, however, is available only on Samsung's edge and Note 5 devices.
The company is set to take users' personal experience to next level with its new video sharing online network. Users can upload their 360-degree video on the network directly through the app installed on Samsung smartphones. Interestingly, users' don't need to carry their VR headsets in order to experience the 360-degree videos in the app as before.
The Samsung's move in the video network system has definitely deterred YouTube and Facebook. Riding on the back of its smartphone market share, Samsung can easily grasp a sizable chunk of the next-generation 360-degree video content market. YouTube, which sits at the helm consisting of 1 billion monthly active users, is currently evaluating the 360-degree video experience and internet users response to it. Facebook is not far behind; the leading social media platform claims to record more than 8 million video views daily. The online networking major has upped the ante as well to expand its market share in video content. The company has signed a $50 billion deal that roped in 140 celebrities and media companies, which will help the company to boost the level of user engagement through video content.
On the other hand, Samsung is seriously targeting Virtual Reality segment. The company is also planning to provide classes and seminars about the Virtual Reality to a number of Filmmakers in order to further improvise the platform. To make the users more friendly with the whole ecosystem the company has also planned a competition in July that will feature 'aspiring indie Filmmakers and creators to develop VR/360 content, using Samsung's VR products.'
Why is Samsung vying Virtual Reality Video content?
Samsung Virtual reality comprises of Samsung Edge series smartphone, a 360-degree camera and Virtual Reality headset. The sales of its flagship Galaxy S7 smartphone has been enchanting. The company sold 10 million units of Galaxy S7 within three weeks of its launch and is expecting to touch the magical figure of 25 million by the end of June 2016.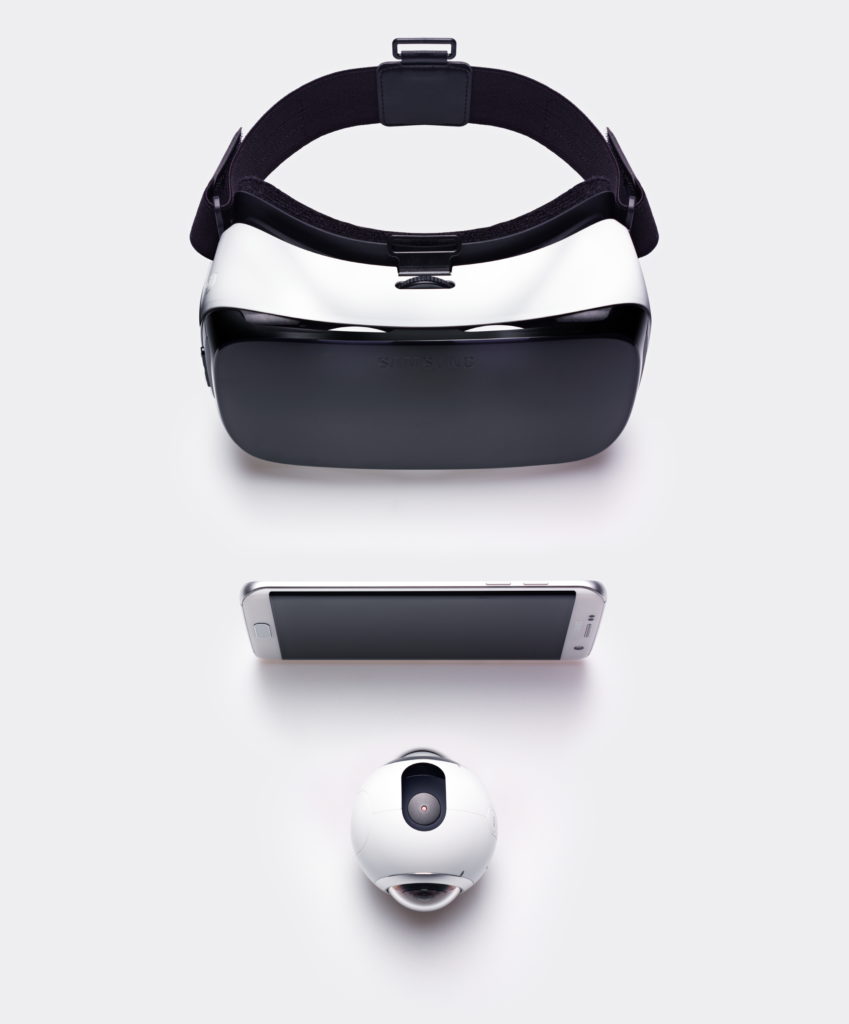 On the other hand, Samsung's Virtual Reality headsets have the lion's share of the market and are far ahead of its rivals. Statista estimates that 5 million Samsung Virtual Reality Headsets will be sold by the end of 2016. Encouraged by the figures, Samsung is eying to capture the 360-degree video segment as the company already possesses a sizable user base for its virtual reality market.
But, it's not about revenue from the sales of devices alone; Online advertisement is helping internet giants, likes of Facebook and Google, garner a big chunk of revenue every year. The growing adoption of Internet and online content consumption will make the revenue share of online advertisement swell in future. It is estimated that in 2016, Alphabet Inc. (NASDAQ:GOOGL) will accumulate $5.18 billion as revenue from YouTube alone. Google has also claimed that the Video platform has recorded a considerable growth in terms of revenue
Samsung is, apparently, well aware about all the development in this space. Considering the fact that, nowadays, users are consuming more video content from their smartphones than PC, it's an encouraging market development for the company, which sits on top with 22.5% share of global smartphone market.
Mobile Video content: A Trillion Dollar Market in Future
Smartphone is driving the growth of online video content market. Globally, there are 4.8 billion mobile devices, which accounts for 2 exabytes of data every month. Interestingly, video content accounts 50% of the total mobile data, and the figure is expected to rise to 70% by 2021. There is a gradual shift from desktop to a more lucrative app-centric experience. Video content is the prime source of data consumption among all the devices ranging from mobile PC (41%), tablet (55%) and smartphone (43%). From 2012, smartphones have become the preferred device for video content consumption, registering a 70% increase in the number of consumers over the years.
On an average, a smartphone user spends around 5 hours in a day with his smartphone and only 4 hours watching TV. Thus, one cannot just neglect the impact of a smartphone on a person. According to the report, in Q1 2016, 48% of the total videos, that were played on mobile and tablet devices via the Internet, registering a whopping 129% increase compared to 2014.
All said and done, Samsung has a lion's share of the device market which is going to be the ultimate platform for video content consumption in future. To strengthen its lead position the company wants to control and lead the whole ecosystem of video content. By setting up an online network for video content sharing platform, the Korean electronics major has already triggered a race, which is apparently giving sleepless nights to Facebook and Google.