Google, a company owned by Alphabet Inc. (NASDAQ:GOOGL) now, is conducting a spree of innovations in technology space, of them some are revealed whereas few have been kept as a secret for a while. One such innovation is the new custom chip for machine learning system. It's, however, not just another chip and is slated to be way faster than any other chip in the whole world.
Google wants to stay ahead of the curve and this chip is another step for the company to accelerate their upcoming projects especially those which involve the Cloud and Artificial Intelligence.
The cutting-edge innovation is called Tensor Processing Unit or TPU and is powering Google's data centres for almost a year. TPU is currently being used in Google's applications like RankBrain (assists in improving the relevancy of search results), street view (to enhance the quality of maps). The TPU is used to drive Google's TensorFlow software. The striking feature of this innovation is its brisk speed of performing specific tasks and its ease of use.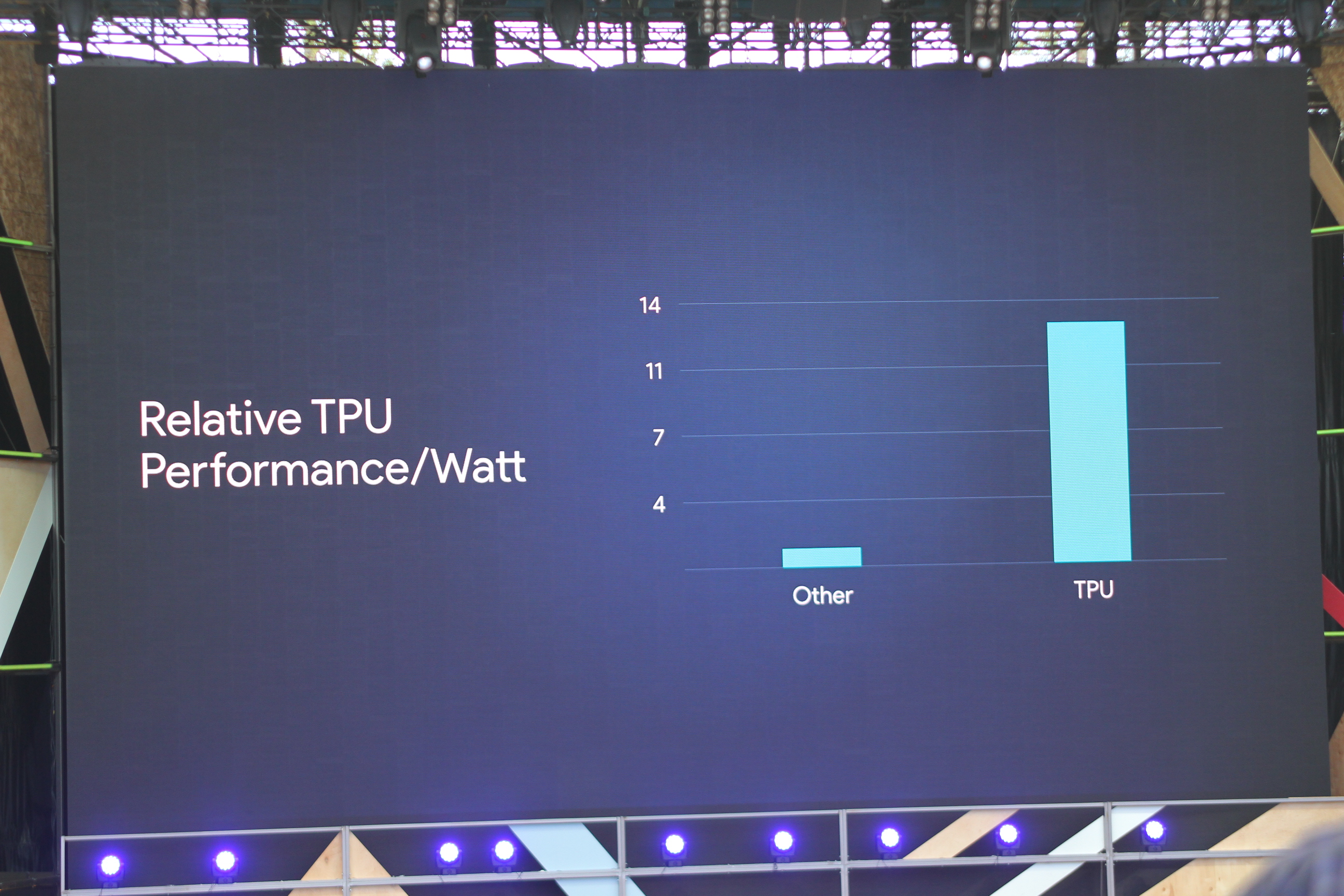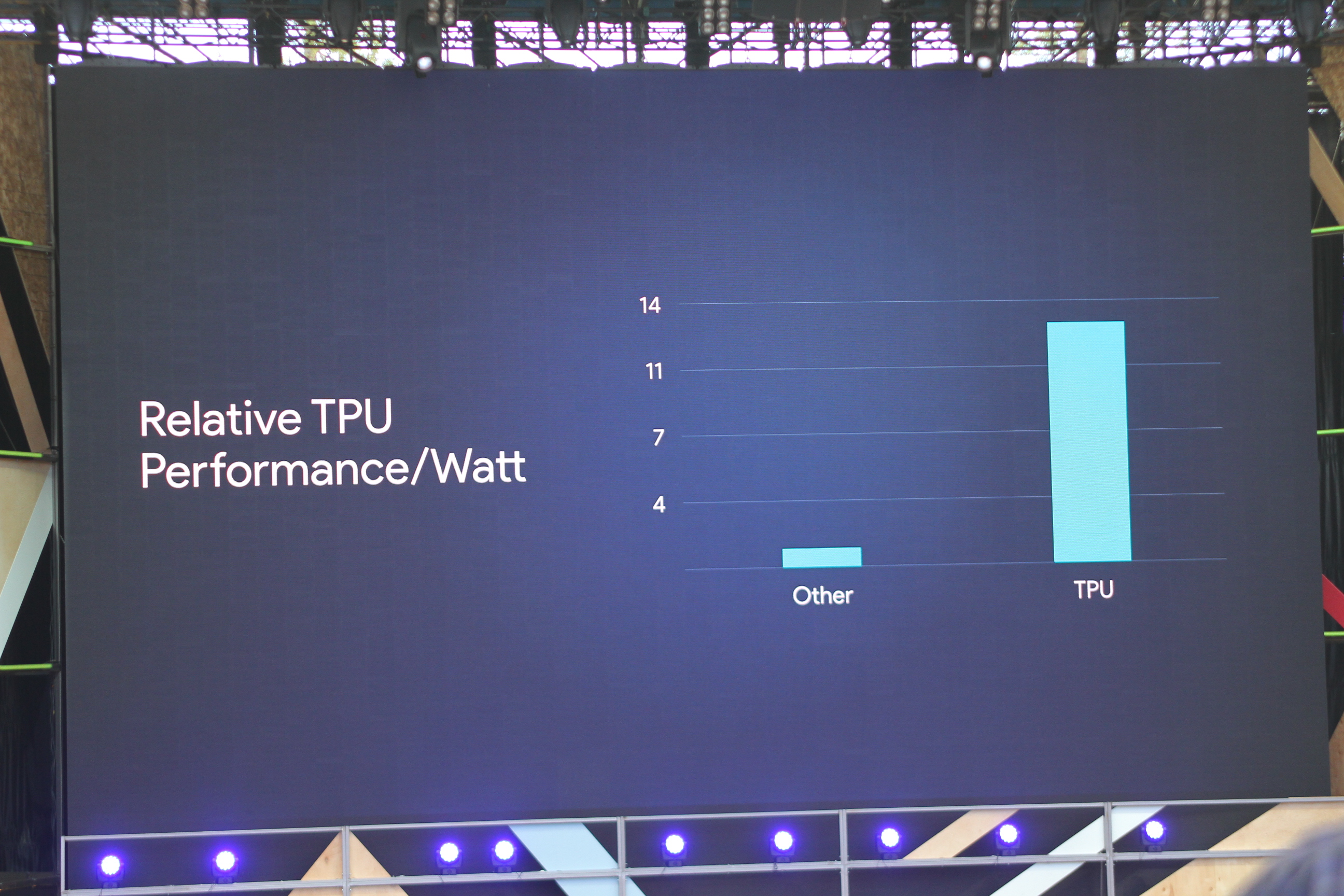 Google's blog read, "We've been running TPUs inside our data centres for more than a year, and have found them to deliver an order of magnitude better-optimized performance per watt for machine learning."
TPU is way much faster than Microsoft's custom chip known as the Field-programmable gate array or FPGA which is also designed to perform specific tasks according to analysts. The notable point is that TPU chip requires at least six months of manufacturing time. Well, considering the current industry trends and the intense competition, six-month manufacturing is a huge gamble by Google.
Google's senior Vice President for Technical Infrastructure, Urs Hoelzle appeared quite enthralled during a press conference recently and said that TPU is developed to amplify Machine learning specific tasks but still CPUs and GPUs are required.
Google was working on this chip for past 3 years until it was revealed in Google's I/O recently. The astonishing innovation will surely give run for money to the major chip players in the market, likes of Intel Corporation (NASDAQ:INTL).
Though Google won't market this chip anytime soon, it still serves as a bad news for other chipmakers especially Intel, as a number of Google servers are powered by Intel's processors.
The bottom line
The prime reason of developing TPU chip circles around the pricing strategy. This path-breaking chip will intensify the competition in the chip market and in turn will bring down prices of other chips in the market.
TPU may prove to be a nightmare for its competitors, especially for chipset vendors of Google. A sizable number of third-party chips are being used by Google and with the development of company's native chip, it may be the beginning of the end for the current chipset suppliers especially Intel. According to IDC, Google houses 5% of the total number of all servers that are sold worldwide. A year ago Google purchased about 1.2 million chips, a majority from Intel.
But the losing Google's business is not only the cause of concern for Intel along with other chip manufacturers. With Google venturing into the chip manufacturing business with vanguard TPU, sooner or later the company may open doors for other device manufacturers, and shall start eating into the market of other chip makers. Amid to the growing competition chipset makers also fear of price drop in the near future.
For Google, the foremost aim of the development of this chip is to take its Artificial Intelligence to new heights. Having a number of projects lined up, the innovation may prove to be a milestone for Google as a lot depends on the success of few much-hyped projects, especially Project Tango and Project Soli. Project Soli involves gesture control that requires radar technology while Project Tango will allow a person to interact with the virtual world.
Many of Google's Projects are quite futuristic and rely heavily on latest technologies that are still in nascent stage, and to ensure te success of those Google requires smart technologies and more innovations akin to TPU.