Smartphones have had a tough showing this year with Android and iOS both struggling to maintain sales numbers across the globe. Faced with this global slump, Google has decided to kick things up a notch with their latest decision of re-entering the uber-competitive Indian smartphone space with a revamped Google Android One Project. Mike Hayes, Director, Business Development, Android & Chrome Partnerships at Google, has revealed in a recent interview with The Economic Times that Google's hardware venture in India was far from over.
Characterizing the first attempt of the Android One launch in India as a learning experience, Hayes said that Google has incorporated Android One into part of their broader hardware strategy. What does that mean and what if anything does other players in the sub $100 price range in India have to consider about this new announcement from Google? Android One had been an unmitigated failure in its first iteration and this time Google has brought in some major changes including roping in some Indian cellular carriers. How will this new saga of the Indian smartphone pan out? We find out, in today's analysis!
Google's Plans For Android One And Play Store In India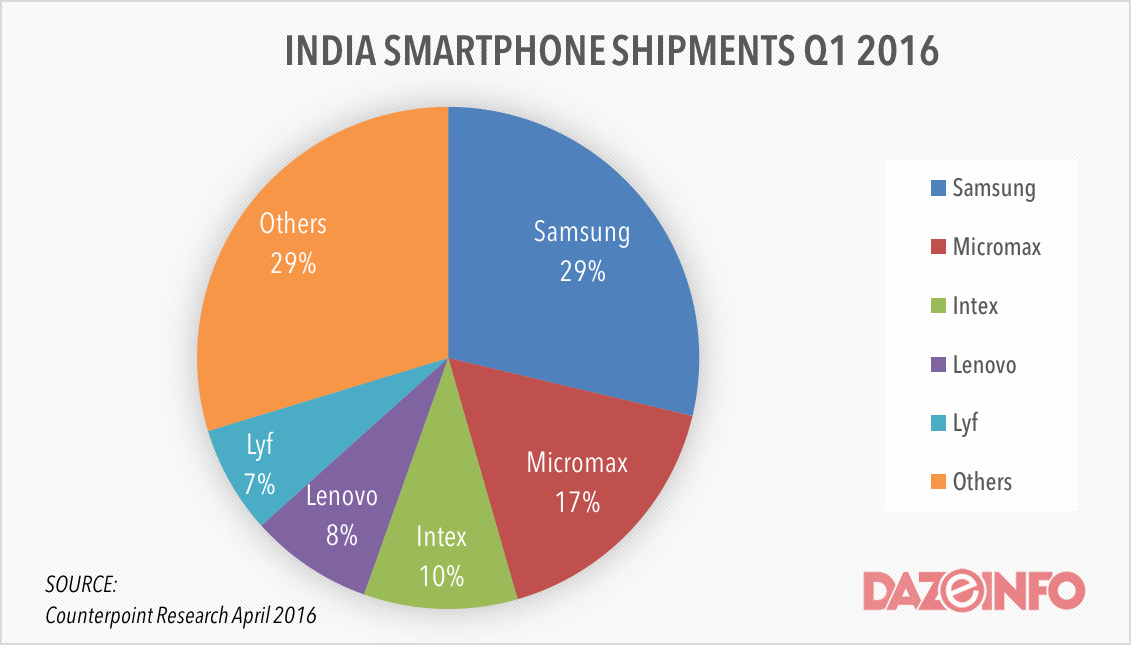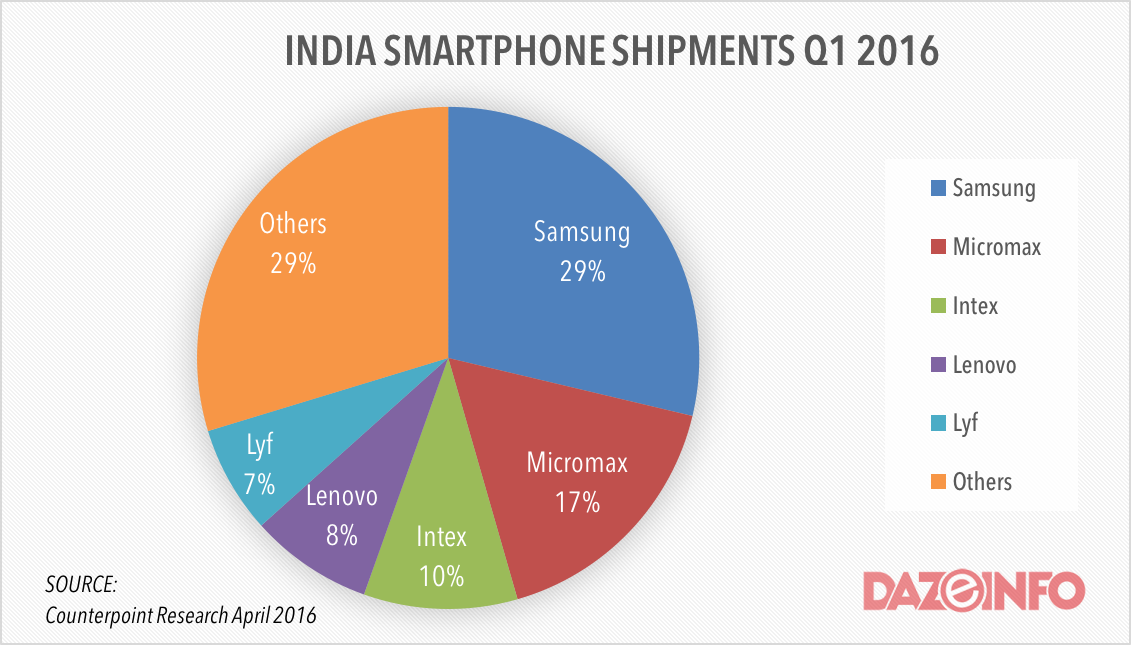 A quick look at the best performing smartphone OEMs in the country reveals that Google's first-time partners for Android One – Micromax, Karbonn, and Lava, all find themselves among the top 10 manufacturers in the country. While Micromax secured the second position, Karbonn and Lava stand at with positive growth, Karbonn and Lava still holds a position in the list of top 10 smartphone OEMs in India, albeit losing their grounds. It is no wonder that Google has decided to continue on their strategic partnership with these same companies to put their weight behind as they look to step into the second stage of their Android One program.
Along with the partnerships with OEMs, Google also announced that they would be working closely with the cellular operators to make the Play Store more easy to access for Android device owners. The first Indian telecom service provider to partner with Google has been Idea and from now on, Idea users have the ability to purchase apps from the Play Store and instead of paying through a credit card, can add the amount straight to their monthly bill.
In a country like India where credit card proliferation is very low, Google has been actively trying out new methods to make the Play Store much easier to access. Towards that end, the company has also recently been involved in lowering the ceiling of app prices to a measly Rs 10 in India as well as introducing Play Gift Cards as a means of buying prepaid Play Store Credit.
With Idea already on board, and talks with other carriers well on the way, Google expects a spate of announcements in the recent future but refused to state any launch date set in stone. With these new strategic partnerships, Google is looking at a growth spur in Indian consumers purchasing from the Play Store as carrier billing has seen a fair bit of success in markets like UAE and Saudi Arabia. In fact, Indonesia had posted a growth of 4x in the 18 months following the introduction of carrier billing, and Google remains hopeful that India will be able to post similar results as well.
So as Google intensifies their effort to bring their software offerings to the lower end of the spectrum, we are curious to examine their new take on budget hardware offerings as well. In a market like India where the competition in the budget market is cut-throat, where does the Android One Program fit in, if at all?
Android One Reboot: What Has Changed?
Despite all the initial hype and fanfare that Android One and its launch in India managed to garner in its opening days, the project was largely a failure for Google as their investment of around $10 million dollars in marketing alone brought little returns in terms of investment.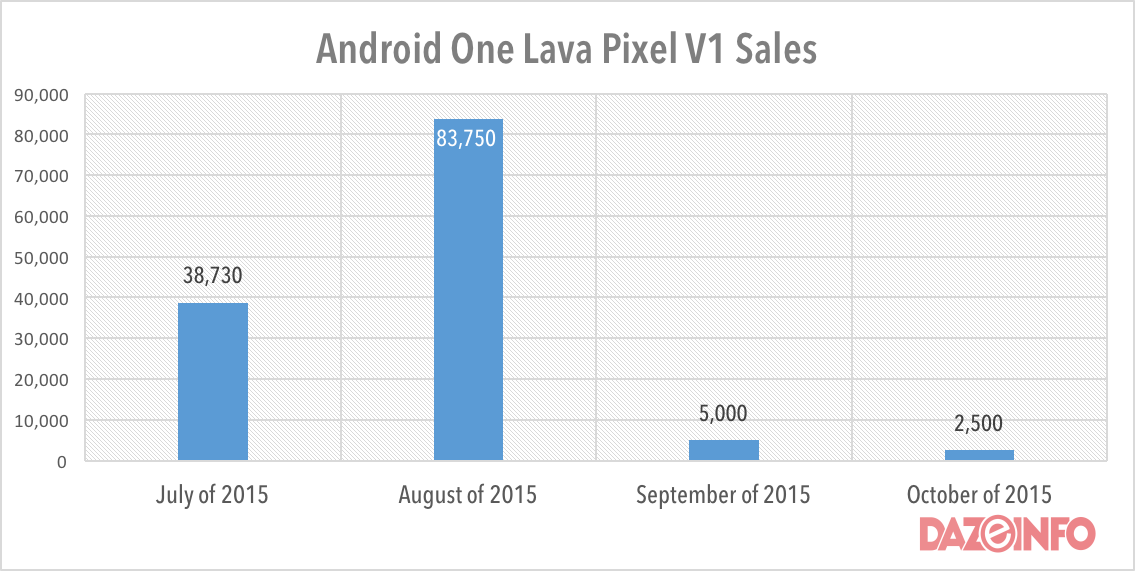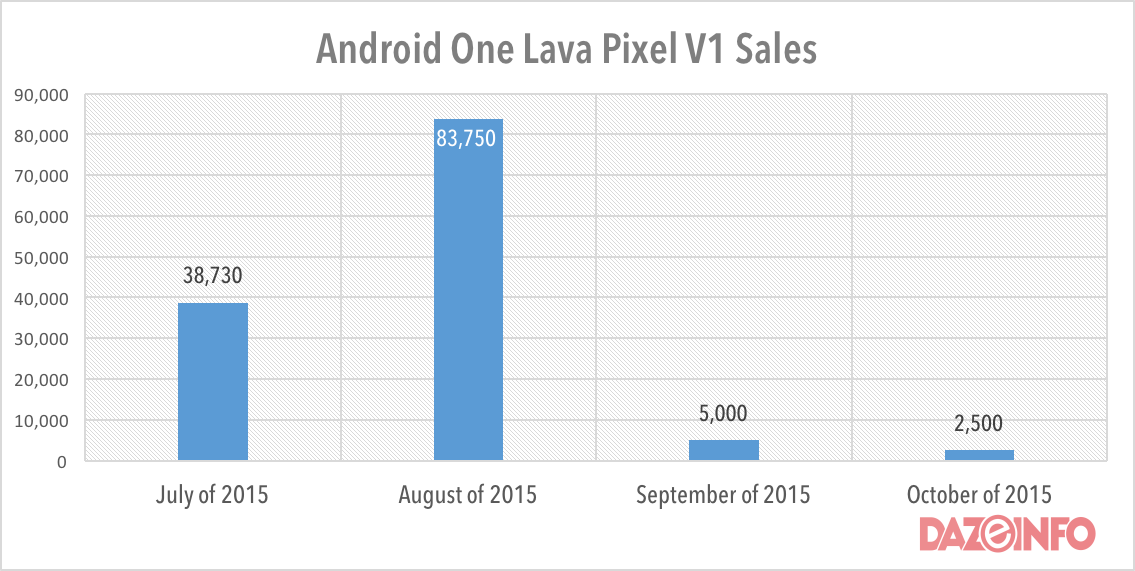 Announced way back in 2014, Android One had managed to sell 3 million devices in it's one entire year of existence across 19 countries from September 2014 to September 2015. If we look at more India-specific numbers, Android One in its first year of existence has shipped 1.2 million devices to the country, making up a meager 3.5% of the smartphones in the $50-$100 price category in India.
Even then, Google's effort at making a LTE-powered Android one device in the Lava Pixel V1 in the $150 category, fizzled out after a promising start as it was not able to hold a candle in terms of performance to the strongest seller in that price range. In terms of sheer number, the Lenovo K3 note, the best selling smartphone at the Rs 11,000 price point in India, outsold the Lava Pixel V1 at a staggering 8:1 ratio with the Chinese OEM managing to ship 800,000 units in Q3 2015.
Learning from the mistakes of the past, the Android One project has been relaunched in India with a few significant changes that have been listed down below.
Choice in hardware for the OEMs: Google has let go of the iron grip on the hardware for Android One devices and has now let the OEMs choose their device components according to their own ease of use and price range of the end product.
Flexible release schedule: Google has relinquished complete control over the launch dates of all devices in the Android One series so that the companies can effectively strategise and come up with launch dates where they feel that the Android One devices will have a higher chance of succeeding,
Floating Price Point: In the first generation of Android One devices, we saw the commonality in the inside of the devices bleed across to their price tags as well. With companies getting more leeway in terms of components and external looks, expect the new Android One handsets to cover a wide variety of target price points in the sub $150 price point.
Final Points
While Google seems to have learned from their mistakes, they seem to have gone overboard in relinquishing power over to OEMs. One has to remember that there is a fundamental difference in between the Nexus and the Android One line. While both of them run pure Android and come with Google's promise of fast and timely Android version updates, in reality, the two projects have vastly different philosophies.
While the Nexus project is Google's aim to set up a guideline and showcase what Android is able to perform, Android One is in Google's own words,"mass market low-end devices". This change in philosophy percolates to the change in views of OEMs who are designated as manufacturers for the two different lines of devices. The Nexus lineup is seen as a gateway to the tech enthusiast's world and as such companies take pride in making Nexus devices as they're the brand ambassadors for Android.
This is apparent from the fact that despite selling the Nexus 6P at wafer thin profits, Huawei was able to use their accrued brand popularity to make a strong showing in China and further West as well. However, the flipside is presented when we consider the Android One Program as Google is working at the very low end of the market where people care more about the price to performance ratio rather than brand value. Keeping that in mind, we take a look at a few of the potential pitfalls that could trip the Android One program yet again.
Cut-throat competition in the $100-$150 range: With companies like Coolpad, Meizu and Xiaomi filling up the ranks in the sub $100 category, Google may find it hard to hold their own as the Chinese onslaught has pushed most of the Indian players to the brink. Even in the higher price range, the offering from Le Eco like the Le1s and the Xiaomi's Redmi Note 3 hold a distinct spec advantage over other competitors in the space.
Android Fragmentation: While the Android One program was conceived to end the fragmentation problem for Android in the low end, Google letting the power of software updates slide from their own hands into hands of the OEMs may have just dealt their biggest blow to their own USP. Stock Android and fast updates remain the major drawing factor for Android One handsets and with this step, the second iteration of the project may die a swift death as well.
Lack of LTE and Offline partners: Despite the fact that online sales have accounted for 1 out of every 3 smartphones sold in Q4 2015, there is no denying the fact that the majority of smartphone sales in India till now is based on the offline model. Google faced some serious issues last time round as their online first strategy backfired with major retailers across the country refusing to stock Android One devices. Added to that, the lack of 4G radios on the Android One devices meant that the devices were doomed at launch. Hopefully in their new venture, Google manages to smoothen out these wrinkles before launch.
"Google is taking a broader view of its hardware business. So you should expect to see a position around what we are doing on low-end devices all the way through." says Mike Hayes on the Android One Program
And while the Indian market remains highly competitive, Google's quest to connect the next billion remains a noble cause that we can't help but feel cautiously optimistic for!