Today, building a brand goes hand in hand with being active on social media. As consumers spend a lot of time there, companies have an opportunity to utilize various platforms and spread the awareness of their brand.
There are many different platforms that are popular among both consumers and businesses – Facebook, Twitter, YouTube, Pinterest, LinkedIn, and so on. While each of these has its own specificities, all of them can be put to good use to send marketing messages, engage existing customers, and reach new clients. Here, you will read about four efficient branding strategies that can help you take advantage of the power of social media to build your excellent brand.
Carefully Plan Your Social Media Presence
Do your research
Before you jump into the fray, you need to develop a feasible social media strategy. First off, learn about your target market, and understand the people who comprise the audience you intend to reach. Use tools and analytics data to learn which social media your targets use and what types of content appeal to them most.
Adjust your strategy to those findings and be active on social networks your audience prefers. When choosing the right network(s), you should also consider the ones that best fit your brand image. For example, a bakery might focus their social strategy on Pinterest, but a steelmaker would probably prefer LinkedIn.
Build a quality profile
When you know who you want to reach and where to find them, focus your attention on your profile – it is often the first point of contact with your customers. Use it to tell people about your business, and include relevant information such as the name of your company, its physical location, and website URL. You should also describe your business and tell its story in a few engaging sentences.
Add visual elements to make your profile more authentic. For example, if you have a Facebook account, you can use your logo as a profile picture and add a cover photo that shows your products in a fun way. Overall, your profile should be neat and representative, so use it to make a good first impression.
Post User-Oriented Content
What many companies do is use their social media profiles to make sales pitches. Resist that temptation. Hounding users for sales or bragging about your company will drive people away. Do the opposite – attract people by making your social media presence about them instead of yourself.
How to do that? Basically, you need to establish your company as a provider of valuable content that educates, informs, and entertains people. Position your firm as authoritative in your industry by providing relevant news and educational information while gently guiding potential buyers in your direction. Try using how-to articles and listicles to help people understand how to solve problems.
Use visual elements to boost your social media presence. HubSpot provides an excellent example of how to use images to build a brand. The company knows that visual content attracts more than 90% more views than text-only content. Additionally, users are more likely to share visual content.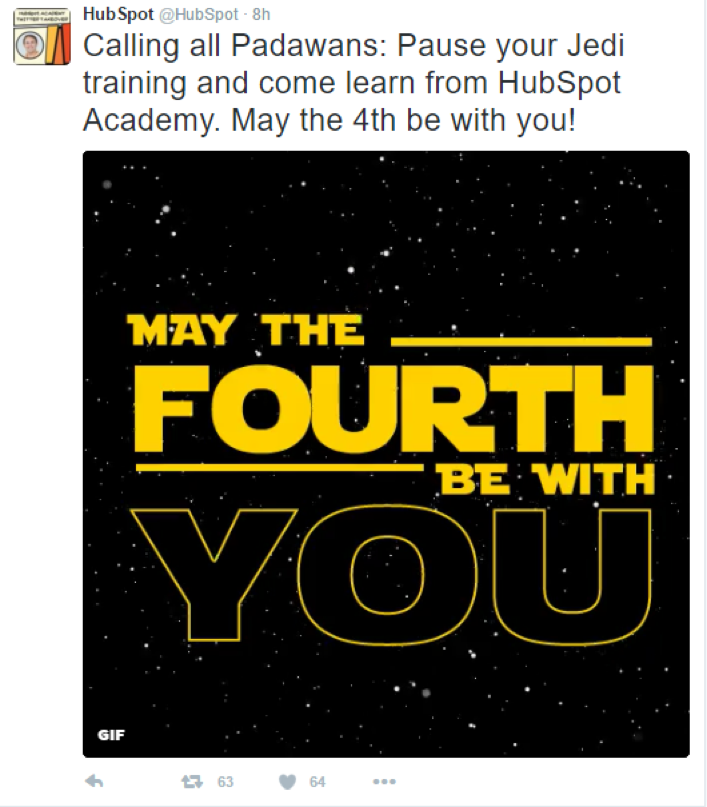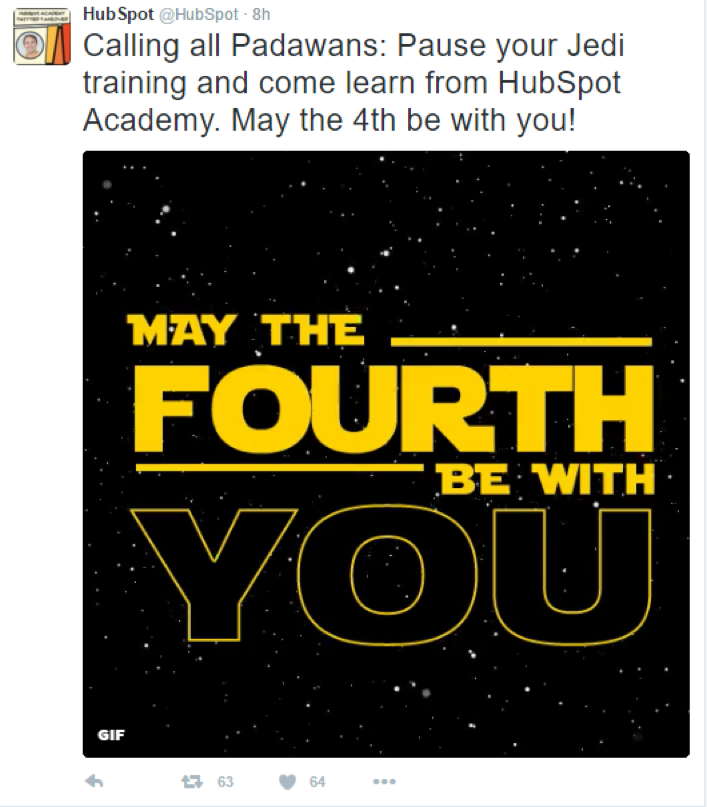 You might also try inspiring people through your content. Red Bull, a well-known energy drink, does that. The company makes fewer social media posts than its peers, but it gets better results by providing high-quality content that gives people a vibrant outlook on life.
Look for other good examples of brands that have built successful social media strategies and learn from them. When you post valuable and shareable content, people will return to your page, share your stuff, and become free promoters of your brand.
However, avoid posting too much and too often. You must ensure that people recognize that you have an active presence, but don't bombard them with too much information. Motivate people to return to your pages by setting a pattern of posting new material at regular yet reasonable intervals.
Make Your Customers Happy 
Use social media to integrate fantastic customer service into your marketing strategy. When you regularly interact with customers and respond to their inquiries and comments, you demonstrate to the world that your company has made a strong commitment to its clients.
Every time you exceed customer expectations, news of the positive experience spreads by word-of-mouth, bringing a steady stream of referrals to your site. Even when customers leave complaints, use those opportunities to demonstrate your company's desire and ability to make things right.
Happy customers will advocate your brand long after their first purchase. As a result, other people who need your products and services will learn about your company. Also, satisfied customers will often come back to buy again.
When it comes to customer service, leverage social media to:
* Quickly answer questions and resolve issues. Do it publicly to demonstrate your commitment to the community.
* Exceed expectations and requirements by following up with customers, as well as organizing exciting giveaways and contests.
Regard customer service excellence as an integral part of your branding strategy. Look at brands such as Oreo, which is known for its amazing social media presence. Oreo´s team not only provides great content, but they make sure to respond to all customers´ comments, like in the example below. Consider doing the same.
Communicate with Style
Communication skills provide the best vehicle for social media success, so never stop talking with your followers. Show that your company has a reliable social brand that values people more than money. An ongoing conversation will send a consistent stream of visitors to your website and spread awareness of your brand like wildfire.
What can you do? Establish a two-way communication by following those who follow you. Like and share the content of others on Facebook. Retweet on Twitter. Repin on Pinterest. Solicit opinions and suggestions. Whatever it takes, participate in everything going on in social media rather than stay rigidly focused on your needs. People will recognize your brand as an exceptional part of the community and will reward you for it.
As you participate in social media, develop a friendly, personable voice for your brand. Use a casual, relaxed approach, but adapt your communication style to the people with whom you converse. For example, young people might feel more comfortable with emoticons and slang while seasoned professionals might prefer a formal tone of voice. Use humor when appropriate, but avoid anything that someone might regard as inappropriate or offensive. When you communicate in such a manner, people will gravitate toward your account, which is exactly what you want.
FINAL WORDS…
To be successful on social media, you first need to carefully plan your strategy. A carefully planned social media presence involves amazing content that entertains, educates, and informs. It also requires outstanding customer service through prompt answers to questions and resolutions of problems, as well as constant communication and engagement with your audience.
If you follow these branding strategies, you will build brand awareness and establish the authority of your firm. Ultimately, your social media strategy will increase sales and boost your bottom line. This surely sounds tempting enough to make an effort.