The Apple iPhone upgrade Program that was introduced in September 2015 only for the brick and mortar stores is now extended to online shoppers as well. Under the new program, the iPhone users can enroll themselves for the 24-months interest-free monthly installment plan and can replace their old iPhone whenever Apple launches the new iPhone, almost every year.
The iPhone users can lay their hands on a brand new unlocked version of the iPhone in every 12 months by trading their older iPhone. The 24 months installment plan resets when an iPhone user exchange his iPhone with the new one. The monthly installment for iPhone 6s starts from $32.41 per month.
The striking features of the 24-month plan include $129 worth of AppleCare+ which provides 2-years warranty and additional services.
The Perks
A new unlocked version allows a user to choose the mobile phone carrier he/she desires. Whereas the 24-month installment program features a low monthly interests free installments. The glittering hallmark remains the promise of a new iPhone after every 12 monthly installments.
The inclusion of $129 worth of AppleCare+ allows replacement of your iPhone if you accidentally damage it twice at a fee of $100 per replacement and 2 years warranty.
Competition
The other carriers, however, are giving stiff competition to the Apple's iPhone upgrade program. T Mobile's 'Jump on Demand' program which is offering an introductory discount on iPhone 6s, with zero down payment and $20 a month for 18 months. It's also providing a 'Lifetime Coverage Guarantee' which offers an unlocked version of the iPhone if the consumer is not satisfied.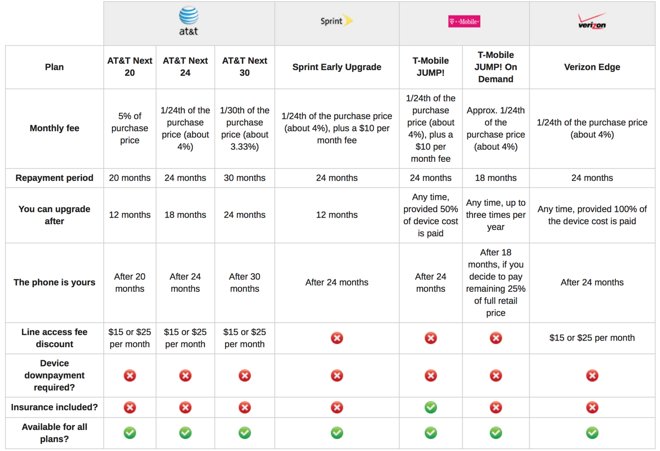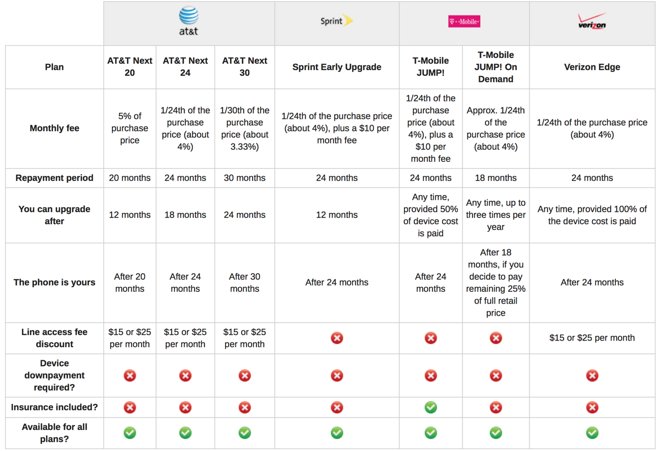 Is the Upgrade Program Really Viable ?
According to apple insider, until December 2015, a mere 3 to 5 percent of the total numbers of iPhone 6s units were sold under this Upgrade program for the retail stores after its launch in September. Citizen's Financial Group accounted 250,000 iPhones being financed under the upgrade program announcing $220 million in Apple iPhone loans by the end of December 2015.
The new iPhone Upgrade program for online is currently limited to US buyers and the company has not revealed enough of beans on the plan to extend it other countries. However, when we do a reverse calculation, we find it a not-so-lucrative offer. Let us explain:
On an average, an iPhone from '6' series costs $650 and the company has officially declared the average lifespan of an iPhone, which is 3 years. if we calculate the depreciation cost of a year old iPhone, it costs us just $215 for a year, while under the online iPhone exchange program an iPhone user will have to cough up $385.
Why Does Apple Want Your Old iPhone Back
Apple wants to expand its user base in the USA as its quarterly performance for its first quarter of 2016 fiscal year which ended on December 2015 was unsatisfactory, though boasting its quarterly revenue to $75.9 billion, still its stocks tumbled down.
Apart from that, the adoption rate of iPhone 6s and iPhone 6s Plus is failing to meet the market expectations. In the US alone the adoption rate of these variants was below par. According to Statista In United States Apple iPhone is consistently holding its 43.9% market share as of February 2016 citing a stiff completion from Samsung smartphones whose market share stands at 28.4%.
To provide a unified experience of iPhone and iOS ecosystem to all iPhone users is the other challenge Apple is trying to overcome. Though 85% of iPhone users are already upgraded to the recently launched iOS 9, the below graph clearly portrays the fragmented scenario of iPhone adoption by variant.  Nearly 60% of iPhone users are still using the two generation old iPhones and despite all its efforts Apple failed to sell the new iPhones to these users.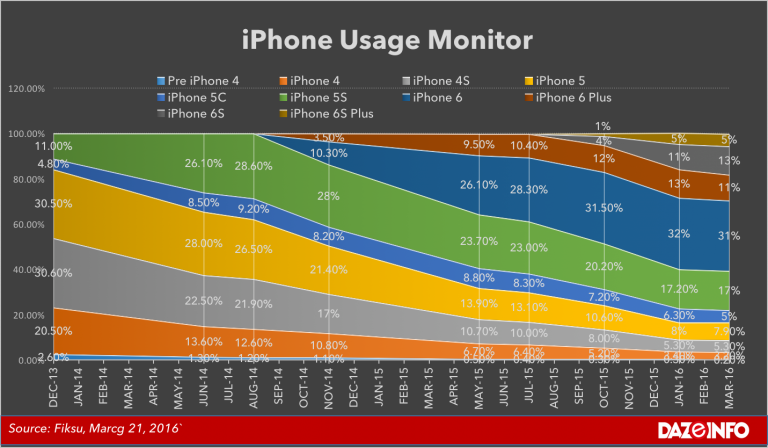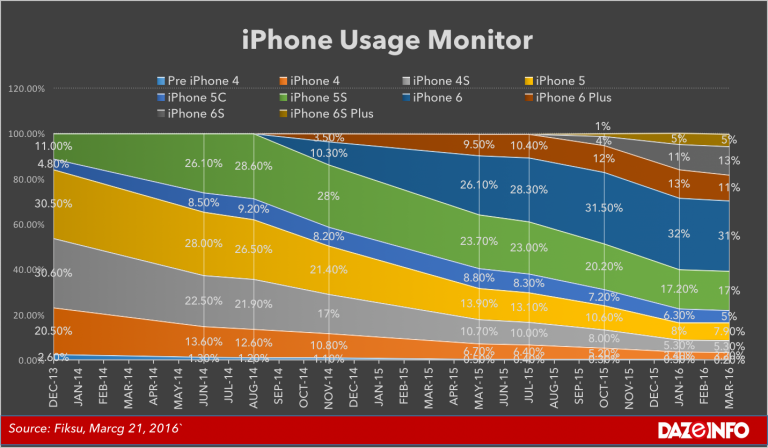 Providing a support, unified experience and working on obsolete versions of OS could be a disappointing factor, especially for a company like Apple. Besides, users that are still glued with the older versions of iPhone don't get exposed to the latest technologies, i,e. 3D Touch, NFC etc, that could be instrumental in a company's growth in future. The severity of Apple's concern could be well understood by the ongoing fragmentation of Android Google is struggling with.
Probably, Apple has realised that the future of smartphone lies in services and not in hardware alone, and for this users must be exposed and educated enough about the new services being offered from the back of latest hardware. Besides, upgrading existing iPhone customers is much easier as compared to Android users who always have a lust and love for iPhone but are either don't have deep pockets or are not willing to come out from Android environment for various reasons. Thus, offering a free upgrade of iPhone could be the safest bet.
[poll id="51″]