The world has changed since the last global financial crisis. And so has the way we buy or sell. From offline to online a number of buying and selling platforms have emerged in the last decade. But, one among them has emerged as the most preferred platform for both, buying and selling. LinkedIn Corp (NYSE:LNKD), a business oriented professional network, is being used aggressively to expand the social selling and buying circuit. This nouveau trend of social selling is taking the market competition by a storm as several big companies likes of Microsoft, Ernst & Young, SAP are building their social selling arena. As the internet penetration around the world has almost reached 50%, the proverbial chasm of social selling seems to be diminishing. And if you are not indulging into a social way of buying or selling- it is very likely that your competitor will, thereby, kick you out of the arena.
LinkedIn statistics reveal that 78% of social sellers outsell peers who do not use social media. 51% of social sellers are more likely to reach their quota and 45% of them create more opportunities than their peers.
In an interview Mike Derezin, Vice President – LinkedIn Sales Solutions, revealed few secrets as how to lure more customers to your profile and thus, to your company on LinkedIn.
Build a strong profile and establish your brand
The biggest mistake people make on LinkedIn is that they use their LinkedIn profile like a resume. Instead, one must move ahead of a bullet point format and must step up to include the accomplishments, who you really are and your problem-solving skills. It must always be remembered that the buyers are no longer naive and are doing a tremendous amount of research on your company.
The profile must be a strong statement of your problem solving abilities that your ideal customer is looking for. A mere note of such skills is not enough, it must highlight that one particular power that you possess which will solve the customer's problem quickly. A powerful, piercing profile has a big impact on the prospective buyer and will immediately drag him to you. The profile must be made keeping in mind how, as a customer, you would review it. By stepping onto the other side of the grass, you will be able to think more precisely as to what a buyer wants and how he responds. Add presentations, reviews, photographs, office celebrations etc as a psychological impact will make a huge difference and will add onto your trust factor.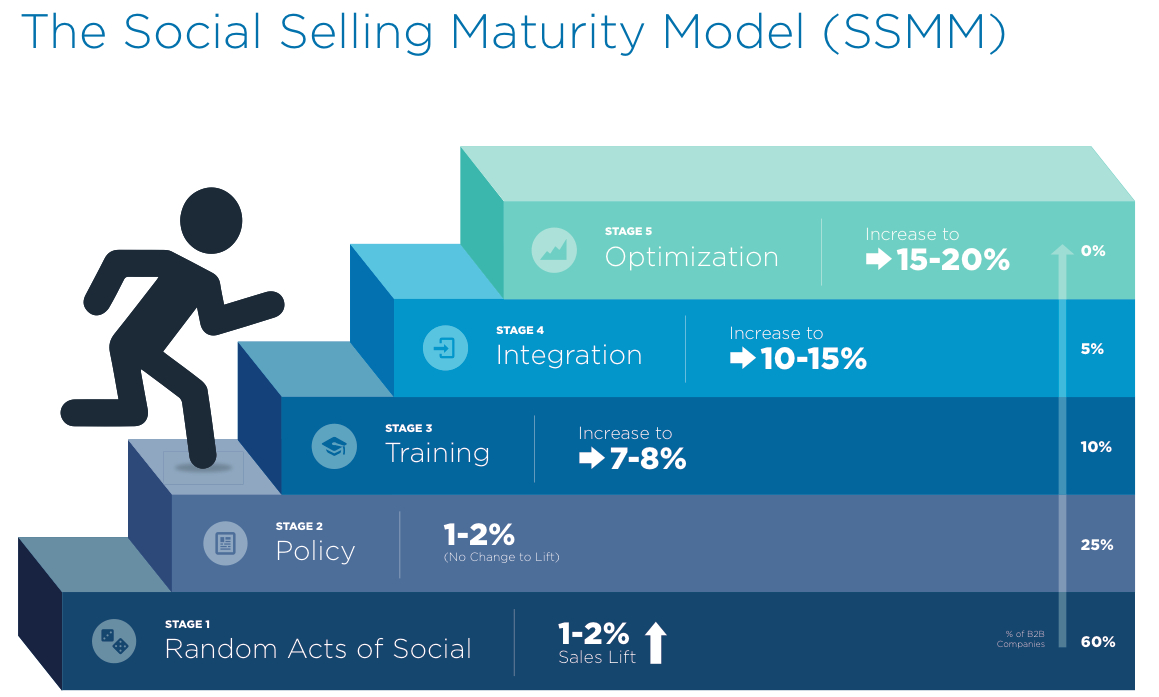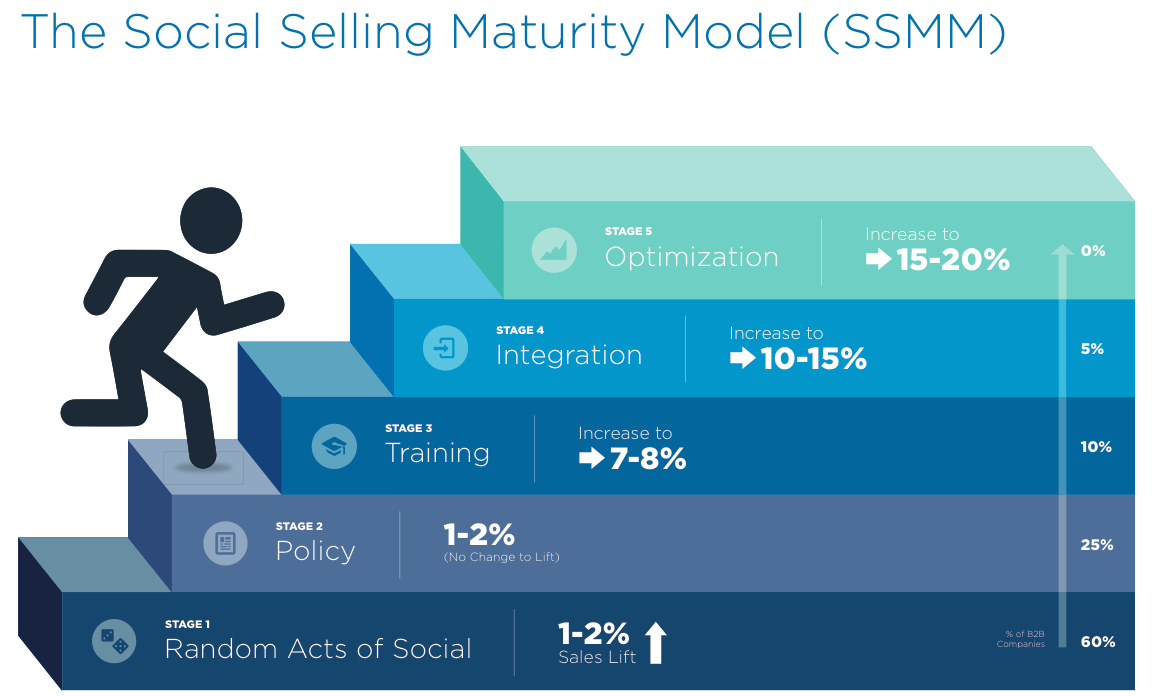 Do intelligent research and find the right people
Gone are the days when LinkedIn was 'only' a recruiting platform. Now, with an advent of B2B commerce era, the 'art' of social selling can turn the fortune wheel around. A right search will lead you to the right person, therefore increasing your return on investment (ROI) considerably. The added advantage of knowing the right person in the circle of influence, will influence the decision-making process of the buyer. Mike estimates an average of 5.4 buyers in the B2B sales process. And if the influencers are included, there are an estimate of 10 people influencing the decision making. Connecting with the director and key influencing people in the company will provide you leverage among other sellers.
LinkedIn offers a supplementary advantage of performing advanced searches to find the people who share similar interests with you and those whom you can connect with. The searches can be done on the basis of
a) Geography – so you can find out people you want in one particular region
b) Industry– narrows your attention onto the right companies for business
c) Titles– so you can connect with the people and immediate influencers and d)
d) Keywords– to help you find a specific result for your search. The paid
The paid Sales Navigator provides a deeper search of the requisite category.
Share more and engage with insights
Mike warns the sellers from engaging in cold calling. Rather, he suggests the sellers share more, think what the customers want and how your company can help them have a delightful buying journey. By sharing more, you can earn the customer's loyalty and a faithful customer is more likely to seal the deal with you, than with anyone else.
He further suggests to starting by simply sharing, liking and curating relevant content for the audience. Another very useful trick is to build relationships even when you are not selling. A prior good relationship will add that extra number to your advantage sheet when the buyer is on the lookout for buying a product or a service. LinkedIn keeps a track of ongoing activities in your network and will keep reminding you of special occasions. Mike asks the sellers to simply 'congratulate' someone on your network when he/she gets promoted or type in a 'happy birthday' when someone celebrates the big day. These little gestures will surely make your connections go a long way and will eventually, establish you as a trust worthy brand in the market.
A sale is not something you pursue; it is something that happens to you while you are immersed in serving your customer.