As we celebrate the International Women's Day, we bring to you a list of women achievers who with their grit and hard work have carved a niche for themselves in the world of technology. The 21st century is witnessing some major changes, but the biggest revolution is occurring in the social status of women across societies. From a home maker to an entrepreneur, the contemporary woman is paving a way for generations to follow. In this article, we enlist 5 such women ruling the tech industry and celebrating their success.
Sheryl Sandberg, COO, Facebook, and author
The ex- Google employee is currently valued at $1.3 billion. As the second in command, who might be running the show at Facebook, Sheryl Sandberg has spearheaded a number of intelligent moves at Menlo Park. Sandberg was the brain behind the ad-centric business model of Facebook and was the first executive to sound off Wall Street on the possibility of an IPO. Not only that, with her past experience as VP Global Online Sales and Operations at Google and as a World Bank economist, many believe that she was the hand that 'fixed' the overly inflated Instagram deal with Facebook.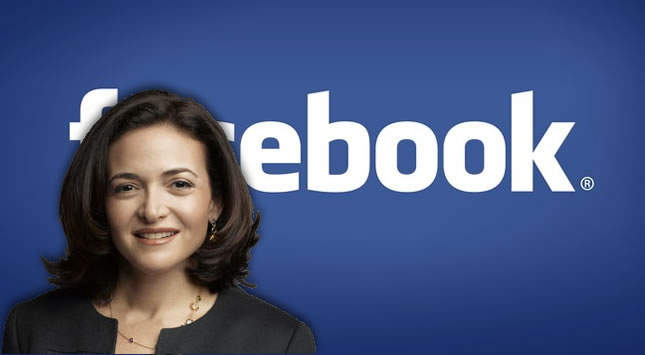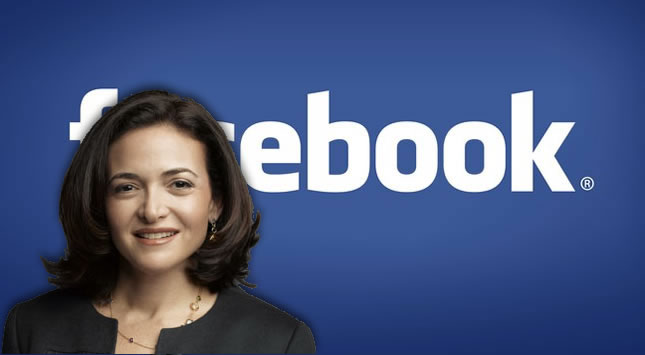 As an author of a book titled 'Lean In' and a philanthropist, she is committed to providing practical skills to women, to help them reach their goals and empower women across the globe. To cement her belief in this noble cause, Sandberg donated $31 million in Facebook stock to Sheryl Sandberg Philanthropy Fund.
Lessons from Sheryl's life:
The family is always the priority– Sheryl is famous among colleagues at Facebook for leaving for home at 5.30 PM every day to spend quality time with the family.
Find mentors to achieve success– In her book, Lean In, Sandberg encourages women to find mentors with whom one can really connect and the kind of mentor one deserves.
Doing it all– Sandberg advises women to make real partners out of their men. An ambitious woman can not juggle between house and work, and must seek help to balance the two. She suggests women to choose the right man who will help them out in achieving this fragile balance.
Kiran Majumdar Shaw, Founder and Chairman, Biocon Ltd.
India's 4th richest woman is currently valued at $1.2 billion. Kiran started Biocon in 1978 out of a garage in Bangalore. Today, it has emerged as the biggest bio pharmaceutical company in India which is publicly traded.
Coming from a humble background of brew masters, Kiran moved to Australia to become a brew master herself. When she returned to her homeland, the male dominated brewing business provided little space for women to flourish. As a woman with the courage to create a history for women, Kiran started her company Biocon with a tiny investment of Rs. 10,000. In a talk with college students at the author's Alma mater, Kiran recalls requesting a friend who was a home maker to help her run the business. With humble beginning and fierce determination, a small two- women lead company went on to become an inspiration for women entrepreneurs in the country.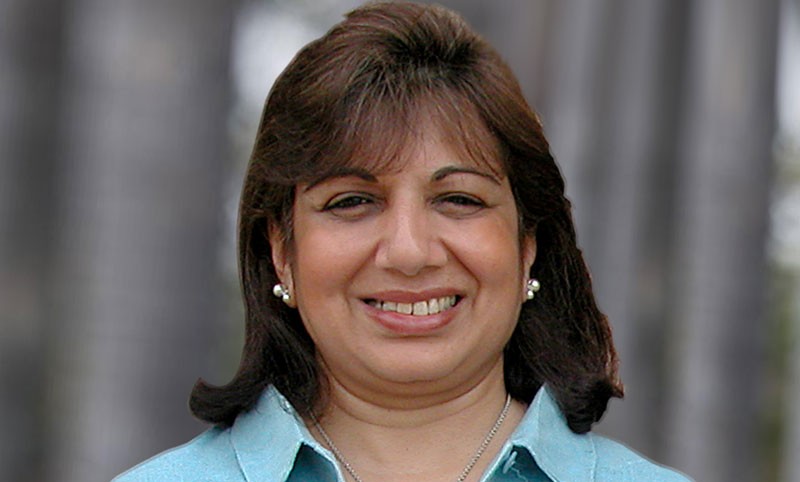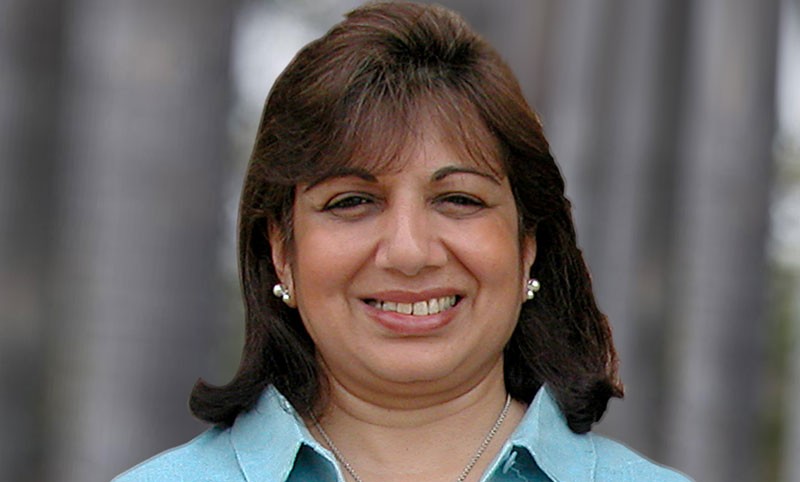 Kiran also founded a 1400 bed cancer hospital at Bangalore, dedicated to providing health care to all patients irrespective of their social and economic backgrounds.
Lessons to learn from Kiran:
Stick thick– Kiran hails from a modest background and remembers fighting all odds to be able to study brewing. When she started, the biotech scene was getting established in the country and no bank was willing to risk their money on a new field. Despite all the storms she faced, she remained dedicated and faced every challenge arduously.
Understand why you fail– Mrs. Shaw says that an entrepreneur must understand why he/she is failing. Often than not, failures happen because the credibility is at stake. One must make credibility to earn people's trust and turn the luck wheel around.
Do not internalize failures– Kiran accuses women of internalizing failures. She strongly advises against it. Instead, identify process failures and use them to gather strength to march forward.
The author has had the opportunity of attending a very inspiring talk by Mrs.Shaw at her college. The above piece is written by the author based on the lecture Kiran Majumdar Shaw delivered at her college.
Susan Wojcicki, CEO, YouTube
The 16th employee hired by Google in 1999, now heads the internet's central hub for all things video. It was here garage at Menlo Park that Google used before Susan pushed the company to Mountain View. Valued at $300 million, Susan has masterminded several major revenue generating  projects like AdSense. Not only that, the acquisition of YouTube by Google in 2006 was her bold move which made Google's most feared competitor in the video sector, its baby. The $70 billion worth video platform is indeed scaling new heights under the able leadership of Wojcicki.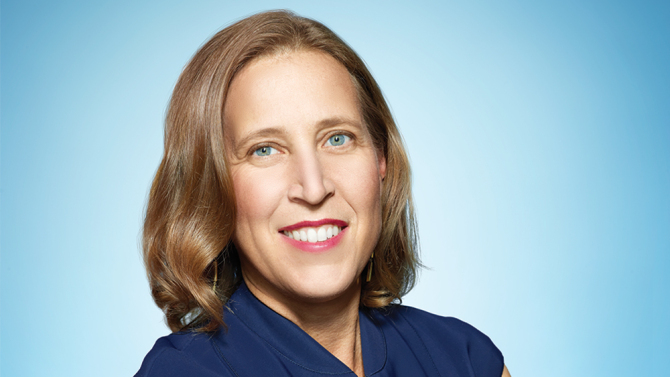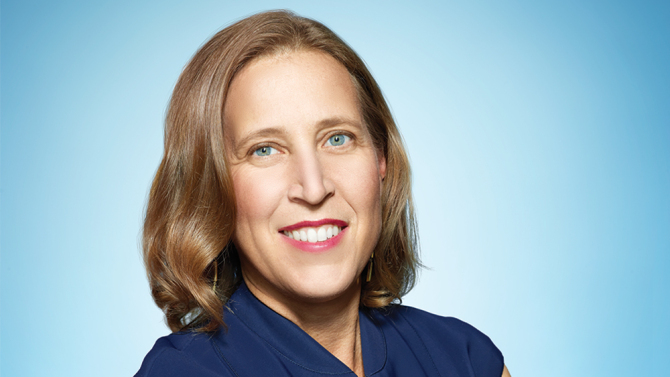 The rise of Google as the dominant search engine can also be attributed to this mother of five. She strategically marketed their search engine with a tiny budget of zero dollars, into what it is today. Susan partnered with universities and convinced them to include the Google search tool bar on their websites. This brilliant plan worked wonders for the company and her.
Wojcicki is reputed to be an advocate for women in the workplace. She was the first lady to take maternity leave at Google and has set the trend in Silicon Valley. In 2007, Google extended the maternity leave from 12 weeks to 18, which has declined the rate of women quitting the company by 50%.
Lessons to learn from Susan:
Keep a routine– Susan ensures to have dinner with her family and has dedicated 6 PM to 9 PM as family time. She encourages her team to do the same as she believes that if they employees are happy and if they are able to spend quality time with their families, they are likely to stay at YouTube for a longer term.
Keep a balance– Susan and her husband, Dennis Troper, maintain a strict balance between their personal and professional lives. While on is CEO of YouTube and the other an executive with Google, their jobs are extremely demanding. Also, as a parent to five children, Susan advises working mothers to spend family time with children and advises against mixing the two.
Vision– Susan encourages entrepreneurs to have a vision of where you want to go and must work laboriously towards it. As a part of Google's meteoric ascend in the tech industry, who has witnessed all the major ups and downs of this honcho, Susan urges people to never give up.
Marissa Mayer – CEO, Yahoo!
Marissa Mayer needs no introduction. The iron lady of Yahoo emerged as the highest paid female CEO of the world for 2014 and 2015. Valued at $380 million, the green-eyed damsel is setting a perfect example for women across the globe. Mayer started her career with (a then not so famous) Google in 1999. As Google was still creating a spot for itself on the technology map, Mayer became it's 20th employee to push ahead the success train. She was a designer, product manager, engineer, and executive at Google and was involved with almost all the major products that the company brought out. In 10 years, Google made her Vice-President of Search Products and User Experience, only to emerge as a towering $30 billion company in 2010.
As the CEO of Yahoo, Mayer managed to raise the crumbling Yahoo shares to $40 from $20 when she had joined. Her aggressive acquisition strategy and the right decision of spinning off Yahoo's share in Alibaba (which brought in $9.4 billion) has helped Yahoo to once again step into the competitive arena.
Lesson's from Marissa's life:-
Choose the opportunity which is the scariest– In her 'fairytale', Mayer opted to work for a small start up named Google, rather than a big company.
Accept your weakness– Mayer's first role at Google was that of a coder. After futile attempts at a project, which lasted for several months, she gave up and instead, focused on other roles which she was sure of.
Know when to quit– Marissa gave Google her blood and sweat. But once she realized that Google has nothing more to offer, she waited for a big opportunity. As Yahoo's big opening crossed her path, she immediately seized the moment.
Gwynne Shotwell, President- COO, SpaceX
The rocket madam manages the day to day operations of the commercial space exploration company, SpaceX, founded by Tesla and PayPal fame, Elon Musk. As the 7th employee hired by SpaceX in 2002, Shotwell has been in the current role since 2008. Shotwell was the one who closed the single biggest commercial rocket launch deal in history: a $492 million contract with Iridium, a Virginia-based satellite communications company.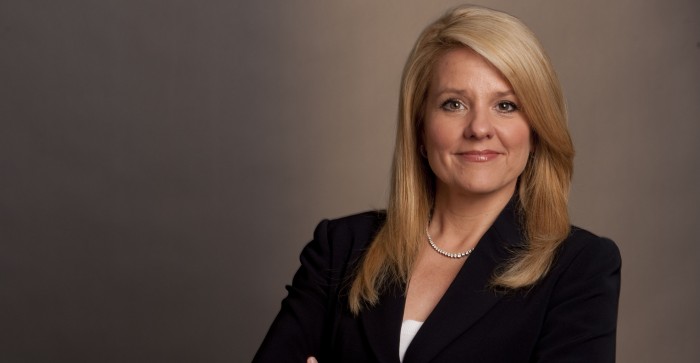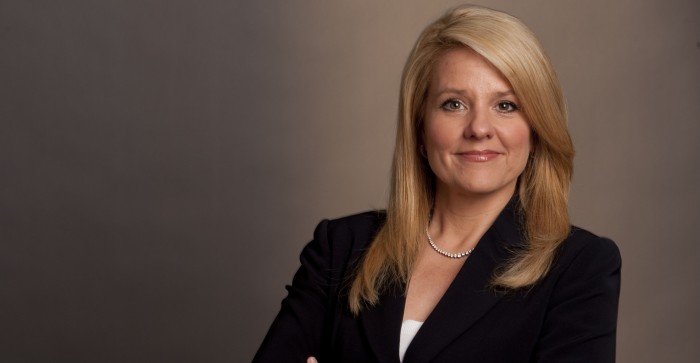 Her other remarkable achievements at SpaceX include 50 launches in next five years amounting to $5 billion, a new deal between NASA and SpaceX to send astronauts to International Space Station and launching satellite-based Internet services. In 12 years, Musk, Shotwell, and their team have managed to grow SpaceX into a 3400 employees strong business with over $5 billion in contracts.
Shotwell, despite having no marketing background, is accoladed in the space industry as being instrumental behind the successful marketing of SpaceX. At an interview, Shotwell says, "My business experience is all practical, on-the-job training. When you are trying to sell complex products, you have to really understand them and you have to be super engineer-minded."
Lessons from Gwynne:
Never be intimidated– Shotwell's story is a classic tale of how women can and are changing the trends in the male-dominated aerospace industry. "There is a slow increase in the  number of women in engineering and aerospace," said Gwynne Shotwell. "But we have some serious work to do."
Love your work– Shotwell has degrees in engineering and applied mathematics. She credits her success at SpaceX to the work she does, which she absolutely loves and the fantastic, smart and work oriented team she has at her office.
Appreciate feedback– Gwynne reveals that maintaining the culture of efficiency and immediacy, as well as ensuring a connection to the goals is a must. Internal communication must be encouraged to alleviate differences in the company. She advises the entrepreneurs to appreciate the feedback from the team as it will help you stay on top of the issues, know what is preventing employees from doing good work and can help you discover areas of opportunity in the company.
Concluding the article with a hope to see many more women entrepreneurs revolutionizing the world and making it a better, happier place. As Hillary Clinton rightly said:-
Women are the largest untapped reservoir of talent in the world.