Xiaomi launched its one of the much-awaited devices Redmi Note 3 in India yesterday with a price tag of Rs. 9,999 (US$150). Hugo Barra, VP – Xiaomi, believes Redmi Note 3 could be a game changer, but we feel that, for Xiaomi, a lot more depends on the success of Redmi Note 3.
Xiaomi started the affordable phablet revolution in India way back in September of 2014 with the Xiaomi Redmi Note, followed by the Redmi Note 4G. However, since then, they have been notably absent in the budget 5.5-inch screen market, and although the Note series has done incredibly well for them- selling over a million units in India; age has begun to show its mark, and the Note phone is beginning to look a little long in the tooth. In the meantime, several companies like Micromax Televenture's Yu Yureka, Meizu, Coolpad and lately, Le Eco with their Le 1s have flooded the 10k INR (sub-$150) phablet category with a plethora of 5.5-inch devices.
How does Xiaomi respond to this new threat? In typical Xiaomi fashion, they've done it with phones and not words. Yesterday at an event in Delhi, VP of Xiaomi, Hugo Barra launched the Xiaomi Redmi Note 3 in India. Available in two storage variants, the Redmi Note 3 is looking to make its mark in the 10K (US$150) price bracket, by providing a level of performance that even top tier flagship products from many OEMs have failed to deliver. In the recent past, Xiaomi has been guilty of treating India as a secondary market with a very delayed launch of a crippled version of their Mi4 flagship, followed by almost a year of subpar device launches like the Mi4i and Redmi Note Prime. Does the launch of Redmi Note 3 signal a change in intent for Xiaomi?
Redmi Note 3: Getting to Know the Game Changer
Xiaomi has always had various models of their devices mostly, differing in storage and RAM capacities. The Redmi Note Series, however, has always had a choice in processors, a Mediatek variant and a Snapdragon one. While in the past, patent lawsuits have always forced Xiaomi to launch the Snapdragon variants in India, this time, it has worked out for the benefit of the Indian smartphone buyer! The video above shows off both the variants of Redmi Note 3 and while they both appear eerily similar on the outside, their insides couldn't be more different: with the Chinese variant sporting a MediaTek Helio X10 while the Indian variant gets the Snapdragon 650. Without going much into detail, the Snapdragon 650 is at par with Snapdragon's last generation flagship chipsets 808 and 810 and as such should obliterate the Mediatek version when it comes to benchmarks and gaming performance. Coupled with that, the Snapdragon variant also gets a higher 16mp camera compared to the 13mp shooter found in the Mediatek Redmi Note 3.
So it seems that not only has India got the better performing variant, but sooner as well, as the Snapdragon version of the Note 3 was launched in China less than a month ago. So is this Mediatek forcing Xiaomi's hand or is it a change in strategy from the company who is now looking to regain lost space in the Indian smartphone industry because of the cumulative wariness of Mi fans? We think it is the latter and in the last part of our article we discuss why.
Future Focus: Xiaomi Turns Attention Towards India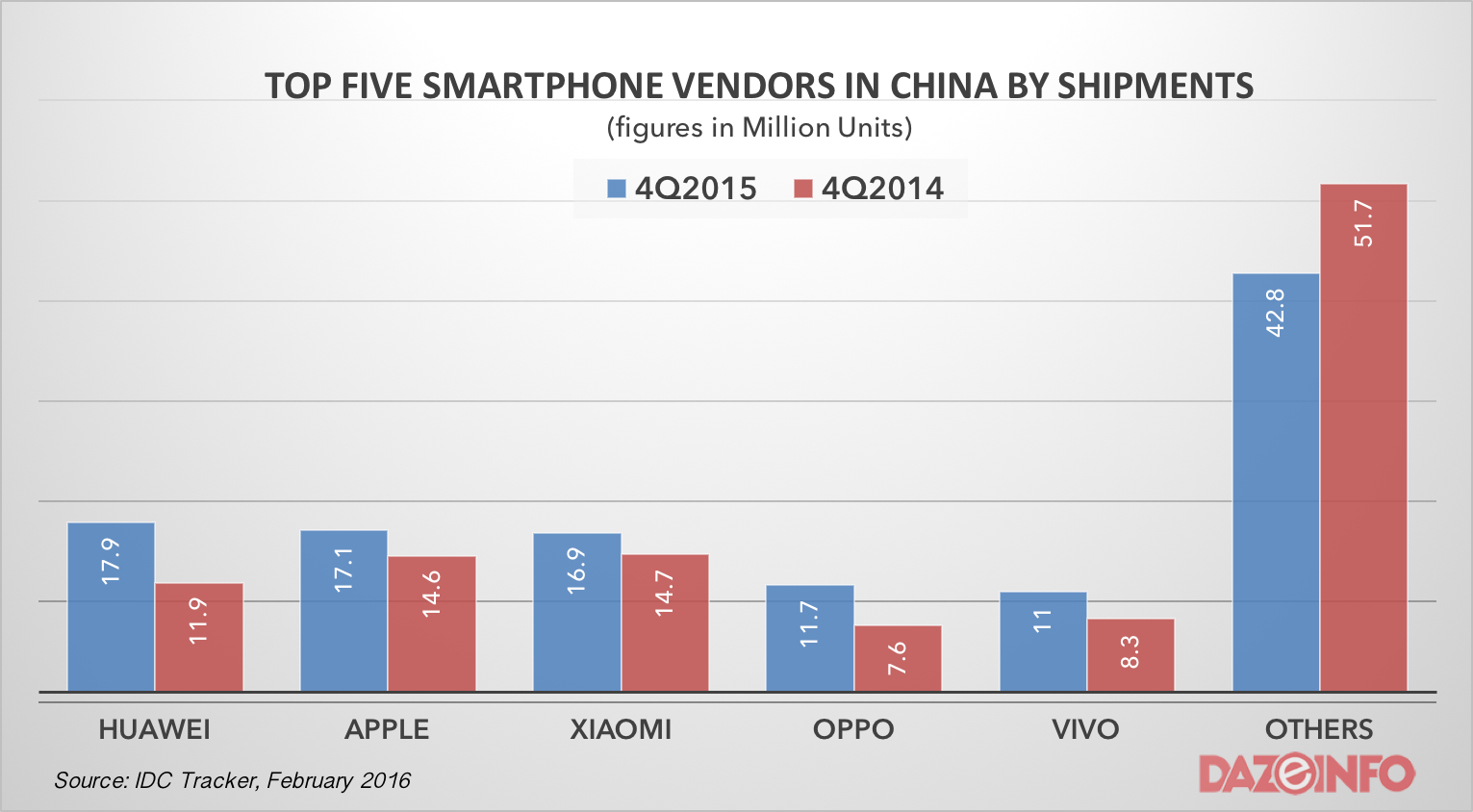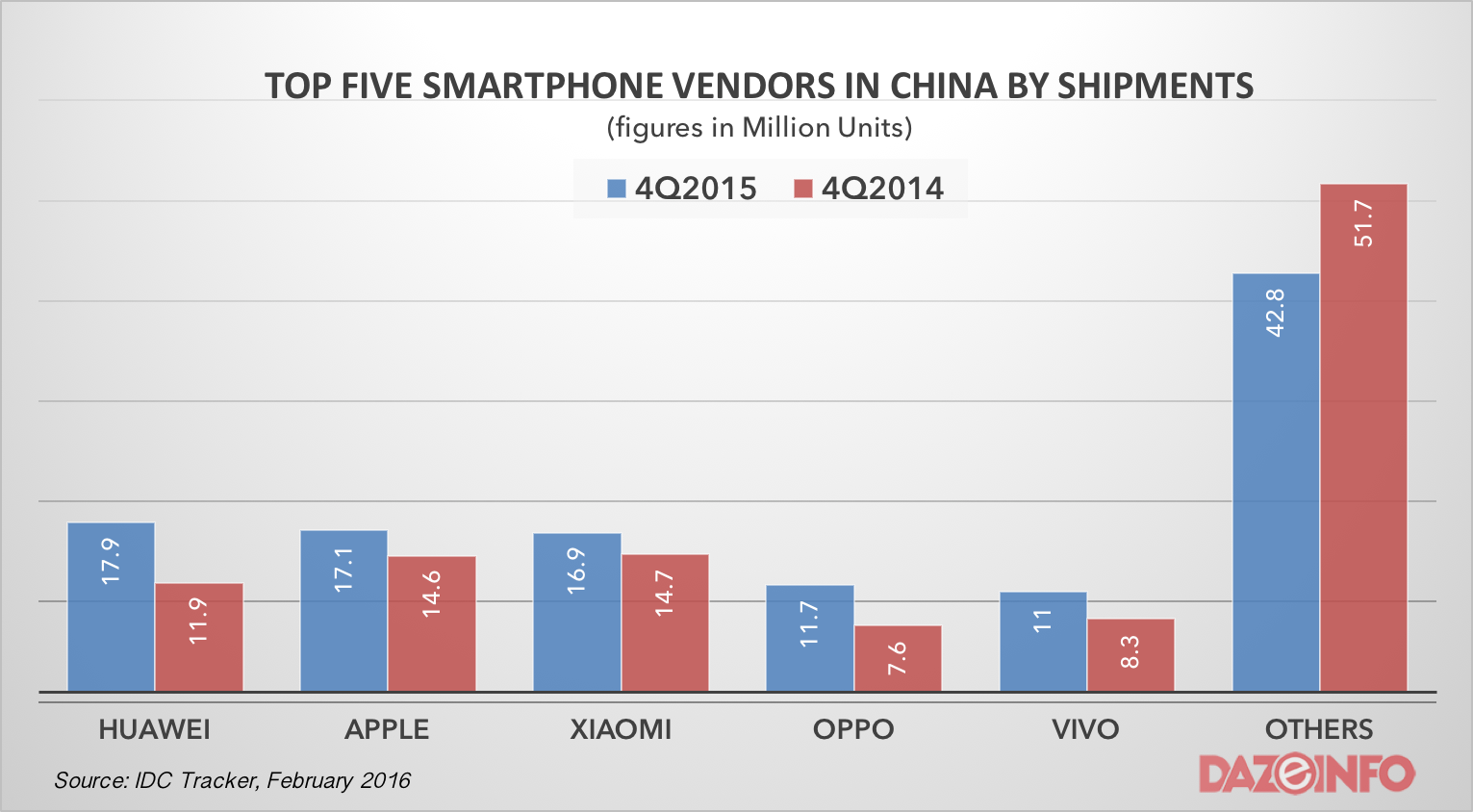 Despite ending the year as the top OEM in China when it comes to mobile shipment, Xiaomi had a justified cause for worry about their Q4 2015 results. One of the most prominent sign of concern has been the slow YoY growth rate for the company. Limping along at 15.3%, Xiaomi lags behind all its competitors in the growth curve. Piling on to their worries, the average ASP of Xioami devices has dropped from $152 to $141, a YoY decrease of 7.6%. All of this is pointing to an unpleasant, yet unavoidable conclusion. Xiaomi, despite having secured a top 3 spot in China, has not managed to continue their growth spur. Whether it be due to the saturation of the market in China or due to the sluggish economy, the writing is on the wall. To increase dropping sales figures, Xiaomi must look outside of its home country, and it seems that they have done just that by focussing on India. In the longer run, India should prove to be the perfect candidate for Xiaomi to convert the world's 2nd most populated country into their primary market. Following, we have outlined few reasons as to why every smartphone OEM has now turned its attention to the subcontinent.
"We want to weave ourselves into the fabric of India," says Hugo Barra when speaking of Xiaomi's efforts in India.
And according to the man himself, with Xiaomi looking to bring more of their smartphone gadgets into India, and 75% of Mi Phones being assembled in India under the Made in India initiative, it seems that this will be a very close- knitted weave indeed!