In this century, when hustle bustle of a busy life is making everyone switch to using products on the go, one technology wonder, is coyly making its way into the lives of people. While a man is busy moving from one place to another, his demands have changed to adopt wearable gadgets.
According to the latest report by Gartner, wearable technologies are gradually gaining momentum. The study predicts an increase of 18.4% in sales of wearable electronic devices from 232 million units in 2015 to 274.6 million in 2016, with an immense 17.51% sales growth between 2016 and 2017.
The ever-growing market sector of wearable electronic devices is predicted to generate revenue worth $28.7 billion in 2016. A major chunk of revenue amounting $11.5 billion is expected to be generated by smartwatches.
The report provided a deep insight into the different sectors of wearable devices. As we can deduce from the comparison above, Bluetooth headsets lead the way with an estimated 139.23 million units to be sold in 2017 compared to 116.32 million units in 2015. Not so far behind, are the Smartwatches showcasing a glittering future, as predicted by the analysts, with an estimated increase of 20.08 million units between 2015 and 2016, which makes for a big leap of 66.22%.
IDC's latest report predicts a 197.6% increment in total shipments of wearable devices in Q3 2015. As compared to mere 7.1 million units that were shipped in the Q3 2014, the number of shipment jumped up to 21 million units in the third quarter of 2015.
All such figures clearly indicate the growing adoption of wearable devices, especially smartwatch, among people. People want to carry their digital world with them, and wearable devices are playing instrumental and becoming a part of their regular life.
Farewell Wrist Watches
Research Director at Gartner, Angela McIntyre, however, predicted the sales of smartwatches to be far below than the sale of smartphones. She admired the marketing strategy of Apple to promote its smartwatches as a fashion statement. Smartwatches adoption rate will increase to 48% from 2015 to 2017 and by 2019, Smartwatch Industry is destined to be worth $17.5 billion .
According to McIntyre, sports watches will be able to maintain their average retail price as a number of athletes prefer sports watches due to their durability, interface etc. In the times to come, one must gear up for some attractive advancements in the sports watches' ecosystem and they might turn out to be a fierce competition for smartwatches.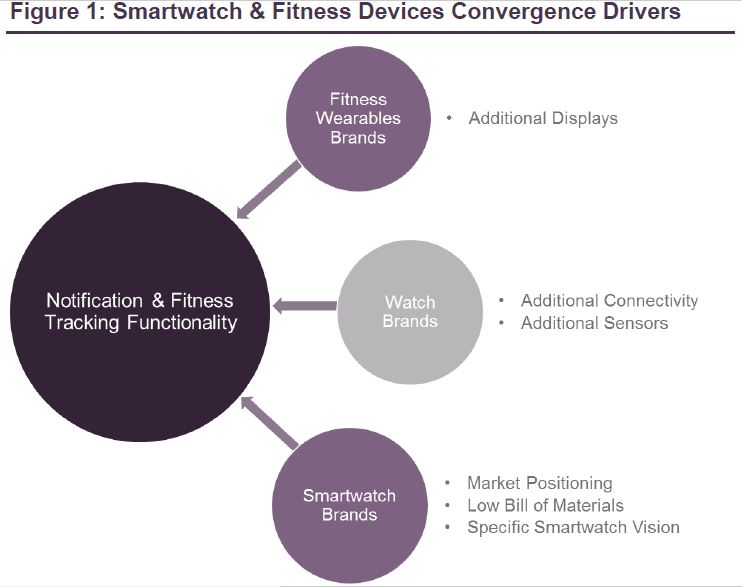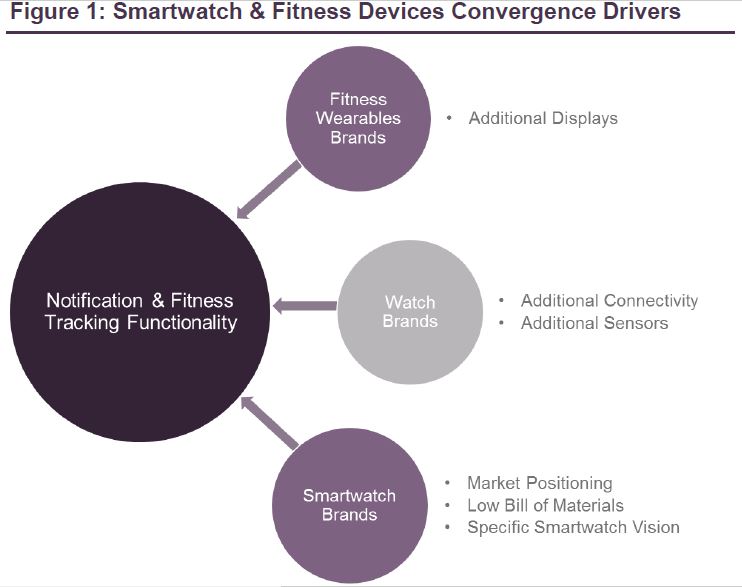 There is a fair amount of guess at work in various reports, as Apple (NASDAQ:AAPL) remained tight-lipped on its Apple Watch sales report, leaving for analysts to fill the gaps with some classic guesswork.Whereas Juniper Research claims that, Apple Watch is the rex of smartwatch world, with over 50% market share, while Android wear recording its shipments less than 10% in 2015.
Another report by Statista, claims that with 24.92 million units of smartwatch were shipped in 2015, the smartwatches have witnessed an invisible surge of 95% between 2013 and 2015. The market value of wearable devices will stand at $12.6 billion by 2018.
To our horror, Xiaomi's economical Mi Band failed to garner a market outside China, with 97% of its units being shipped to the home market in the third quarter of 2015. While, Garmin has focused its products on athletes and possesses a broad product portfolio, its Vivo brand of watches and bands are hot in the markets.
The future of smartwatches looks luminous, with Apple being the dominating player as it has over 10,000 apps for its smartwatch while android wear trails behind with just 4000 apps as of May 2015. However, we are certain of the fact that sports watches still remain difficult to be dethroned.
Head Mounted Display (HMD): The futuristic Virtual Reality
In overall wearable devices market, the share of Head Mounted Display (HMD) is quite minuscule. With the changing trends and benefits offered by HMD devices, people, especially business, are leaning towards HMD like never before.
In the present scenario, the Virtual Reality (VR) technology is garnering acceleration and we predict that it will be the driving force for the Head Mounted Display (HMD) in future. As of now, due to lack of platforms, Virtual Reality user base is quite countable but its futuristic potentials cannot be undermined.
Gartner forecasts a huge 341.25% surge in the shipment of Head-mounted displays in 2017 compared to 2016 and its shipments.  Gartner had accurately anticipated a fantastic 921.42 % jump between 2015 and 2016. The numbers are screaming the success story of this neoteric industry and make a big promise of making these numbers a reality very soon.
Business Insider estimates a humongous 99% compound annual growth rate in shipments of Virtual reality products between 2015 and 2020. VR has a wide variety of applications ranging from gaming to shopping. For 2016, analysts have been looking for 12 million Virtual reality headsets to be shipped.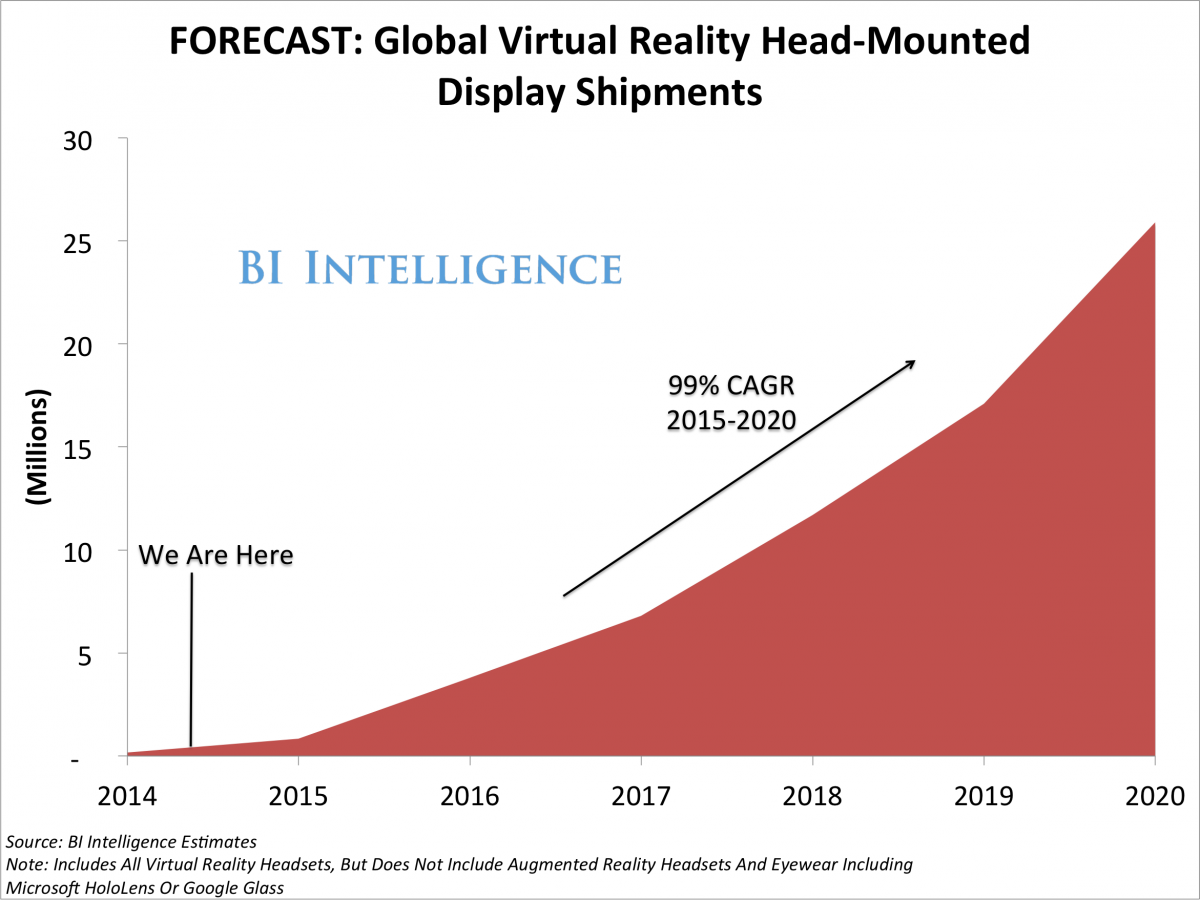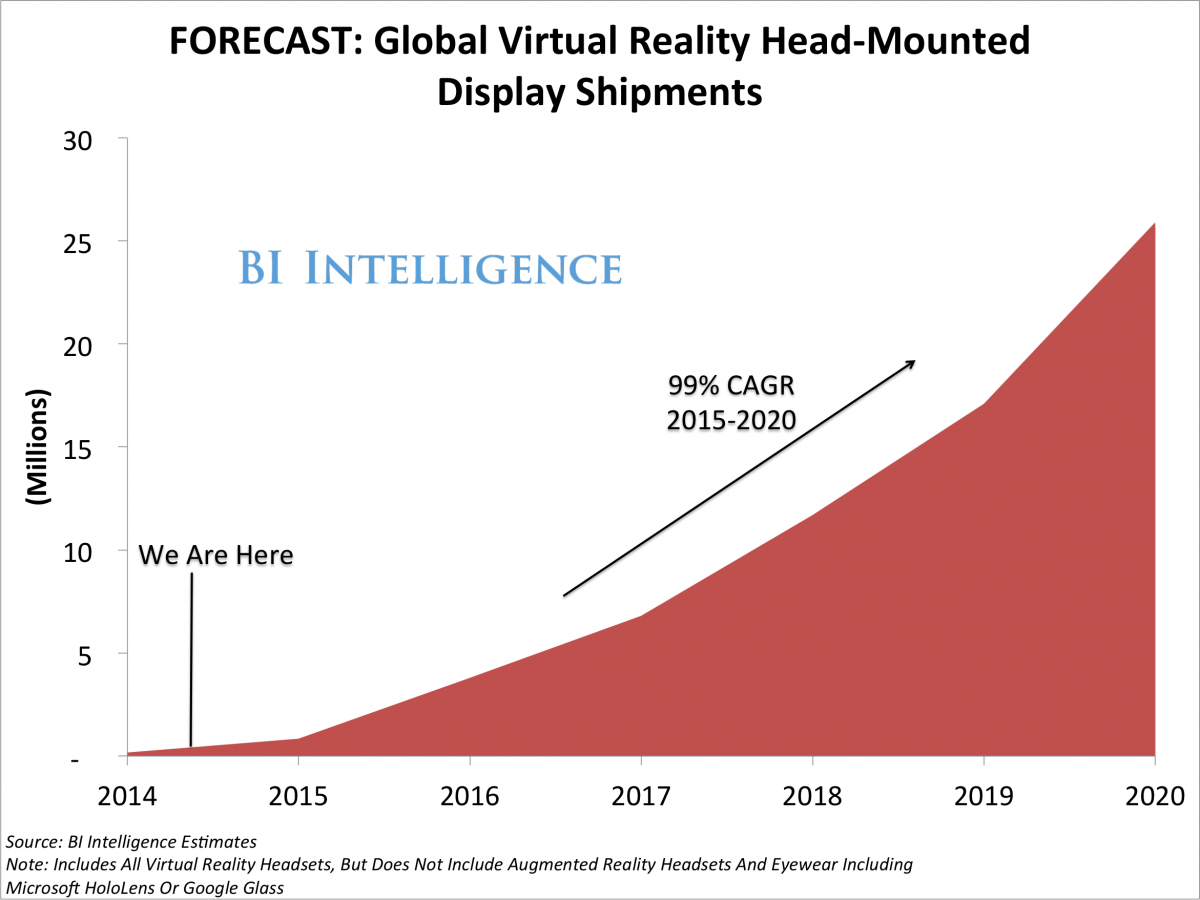 HTC and Oculus have begun taking preorders for HTC Vive and Oculus Rift respectively, while Apple has a number of engineers working on Virtual Reality and related technologies. Samsung is all set to experiment with its Gear Virtual Reality in this billion-dollar hot industry. For providing the best platforms for Virtual reality NVIDIA and AMD have already started investing significant amount of resources in the hardware marvel of the century.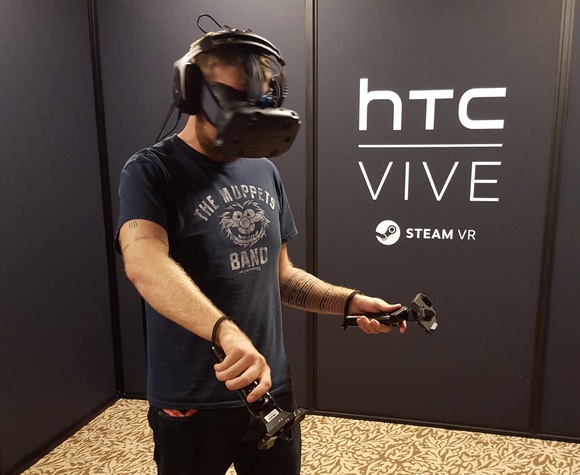 The HMD devices, however, do come with a number of issues. Weight, unaffordable pricing and discomfort has made HMD headsets less attractive. For example, Oculus Rift is priced at $599 which is way too expensive for a common man and above that, one must possess superior machines to use these futuristic headgears.
With both sides of the coin presented, it is up to YOU as to what will you choose and why. While, we see the smartwatches as the IN thing, it is really the customer who needs to be satisfied. All said and done, one thing is clearly visible, Wearable devices industry is growing, and growing phenomenally with some jaw-dropping inventions.