In this era of startups, raising funds is the most important objective for the majority of startups these days. While many are able to leverage the injected funds, there are also many who fail despite soaking enough funds from the investors. But how would you react to the failure of a startup, which has raised a whopping $30 million before the product is actually built and is backed by a few well-known entrepreneurs, including Richard Branson, and Peter Thiel?
Clinkle, a mobile payment startup, has caught the attention of big publications, including Forbes, TechCrunch, and Business Insider. Unlike any other startup story, Clinkle's tale has a mix of funding and protests.
Clinkle conveniently raised $35 million in funding since 2013 from top investors, including Virgin Group founder Richard Branson, Peter Thiel, Andreessen Horowitz, Marc Benioff, Jim Bryer, Accel Ventures and Index Partners.
The company was headed by a 24-year-old CEO named Lucas Duplan, who turned villain for his employees as they quit in protest of him. These protests made Clinkle talk of the town of the internet.
It, originally, wanted to offer a mobile wallet service through wireless transactions including wallet-sharing and paying merchants through ultrasound frequencies. After exhausting all the financial resources, Clinkle evolved into a SDK called 'Treats' which other apps can integrate to offer users a chance to win rewards by inviting their friends.
News reports suggest that when Lucas was at the tender age of 22, Clinkle had laid off of 25% of its staff (16 people). The layoffs came at a time when several reports of instability and plans of restructuring were doing rounds internally.
What went wrong you ask? Well, the entire controversy reached its heights when Duplan fired the company's CFO and VP of engineering while Clinkle was restructuring the originally planned, debit card product into an API for payment rewards.
Rumour has it that Clinkle received an offer by Apple. A significant amount of employees then, quit in protest, says TechChrunch.
However, a source speaking to TechChrunch said the core employees quit because they felt misled by Duplan and that the company did not fire them. The remaining team is believed to have less than a dozen members, out of the original 70, several years ago.
Duplan Managed To Secure Funding From Top Investors But Nothing Worked As Planned
Duplan founded Clinkle when he was 19. Even though the team was not shown a working prototype of the mobile wallet service, Duplan managed to build a small smart team, mostly comprised of college students. Duplan's co-founders Frank Li and Jason Riggs called it quits even before the launch of its app.
And to everyone's dismay, Duplan became a money-making machine that managed to raise a total of $30 million dollars from top investors including Virgin Group founder Richard Branson. Startups usually raise a seed round for equity but Clinkle did otherwise. Sources told TechChrunch that Duplan structured the financing as convertible debt. As a result of this brilliant plan, Clinkle did not make it mandatory for the investors to take a place on the board, thus limiting investors' oversight and making Duplan steer the company. Moreover, the seed round was raised from multiple investors, hence limiting the time that investors would spend mentoring the startup.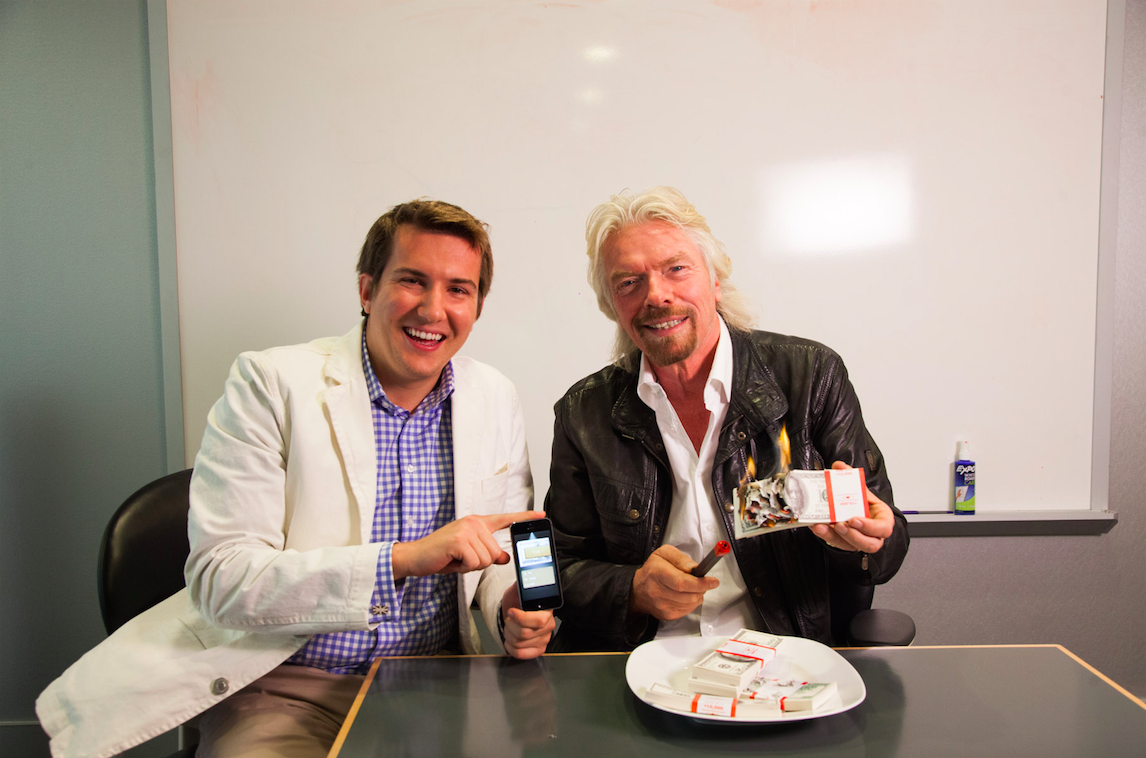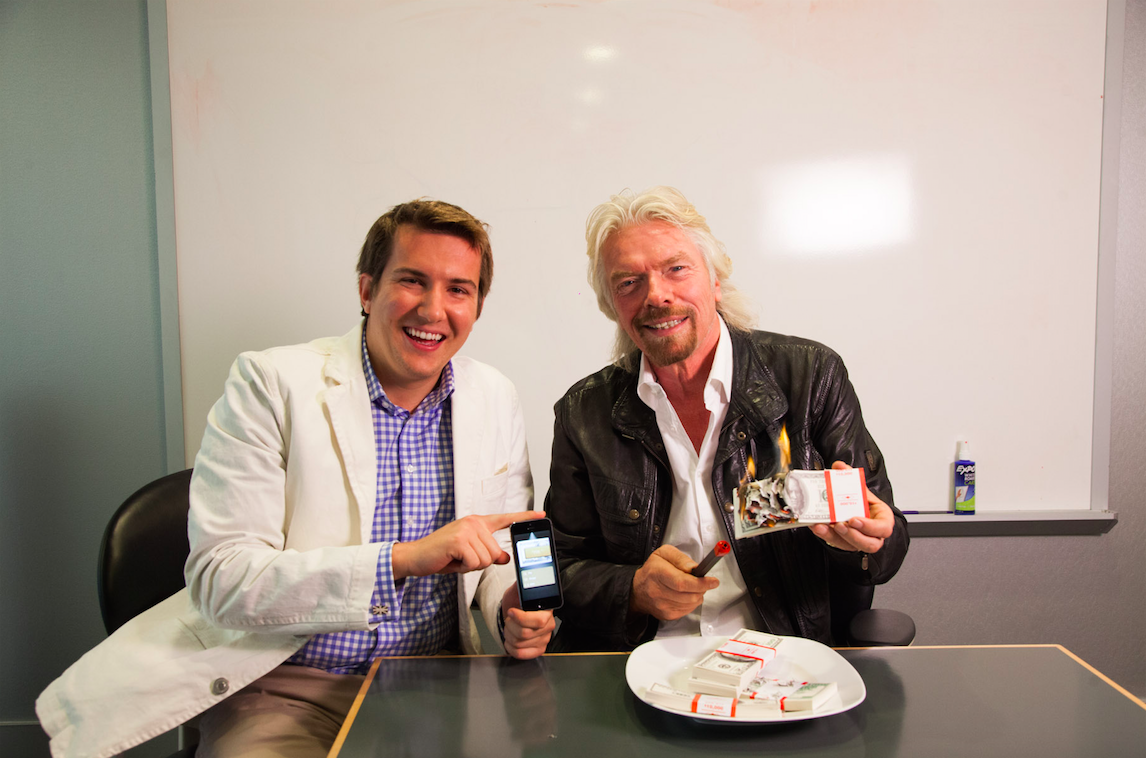 With all the financial resources, a working app was still not ready and employees started questioning Duplan. His silence on the matter only made the matters worse. After over-hiring employees for a number of positions, Duplan went on a firing spree. A former Yahoo! executive, Chi-Chao Chang reportedly quit within just 24 hours after joining Clinkle. With a demo app and no real one, Clinkle was managing to sail.
Following the layoff spree, VPs of engineering, design and operations parted ways with Clinkle as mentioned by Business Insider. Their database was then hacked before the launch, and several investors started regretting their decision of investing in Clinkle.
Later, sources speaking to Forbes said that some early investors in the company have asked for their money back, but it is unclear if, Clinkle has already started paying back to its investors. According to one employee, who revealed to Forbes, the company could have anywhere between $10 million to $15 million worth of investment left with it of the initial $30 million.
What's happening at Clinkle Presently?
As of January 2015, Clinkle became 'Treat'—an app that offers a 'treat' for every seventh purchase using a Clinkle debit card. These Treats can be shared with friends and when they make their next purchase up to $25 with a Clinkle card, they could win a full refund of what they paid originally. Even though the app received a good response, a tiny fee of about 0.15% that wallets like Apple Pay earn was not feasible for 'Treat'. In addition, users being rewarded after  5th purchase didn't seem too excited about it.
The meeting with Apple and Google didn't turn the fortune for Clinkle: Google refused to make an offer and suspicions began to grow as to why Duplan was still talking about the Apple acquisition even after several months of the meeting.
Around this time, Duplan fired two leading executives in the company: Clinkle's CFO, former PayPal senior director of finance Mike Liberatore and its VP of engineering, former PayPal engineering director Hank Pham.
Following is the most comprehensive interview of Duplan with TechChrunch found online:
"With respect to [M&A], I can't confirm or deny that any conversations have taken place or are taking place. Secondly, today we indeed did have a planned staff restructuring, and that's actually part of a greater reorganization and cost abatement plan which we've been looking at doing for a while now.
And then finally…the level of consumer engagement around the card specifically has not gained the traction quickly enough for us to continue pursuing [sic] it. That being said, the Treats concept shows terrific promise, and so what we're focusing on right now is what's the best way to actually commercialize that."
Takeaways:
Don't welcome only funds, pay close attention to the source of funding and strengthen your team by adding those most wannabe minds, be as a mentor, board member or top executive.
Listen to your core product team and show value to their ideas and line of thoughts – even if you don't agree. You need to tactfully handle the situation.
Move early and move fast; once you are out for shopping funds, be aware you are exposing your ideas to many. Once funds are in your account, you must accelerate the development and roll-out process of your product before your competitor steal it and take away the early moving advantage.