As we head into 2016, the evolution of the smartphone-centric society reaffirms some of the analysis that we made way back in 2015! Standing at the centre of it is the importance and all pervasive nature of messaging apps in an App-driven Industry. Nearly a third of the time people spend on their smartphones is inside communication apps and at an average of 22.7 hours a month. With this vital piece of information at the forefront of our minds, let's dive into headfirst into today's topic. WhatsApp has recently announced that it is waiving the measly $1 annual subscription charge from its app.
The reasoning behind it has been fairly straight forward. WhatsApp, owned by Facebook Inc. (NASDAQ:FB) now, seems to share their parent companies motto of connecting everyone across the world. As it creeps up to nearly a billion MAUs, WhatsApp seems to grow ever more hungry to get more customers on its user base; and removing the subscription fee is an attempt to retain the maximum possible number of active users. Connecting the world without any subscription cost or 3rd party apps seems to be a very philanthropic gesture, but surely that can't keep a company afloat? Today we figure out what exactly is the WhatsApp monetization model and how Zuckerberg seeks to make a new empire off his baby worth $22 billion.
WhatsApp: Connecting People And Businesses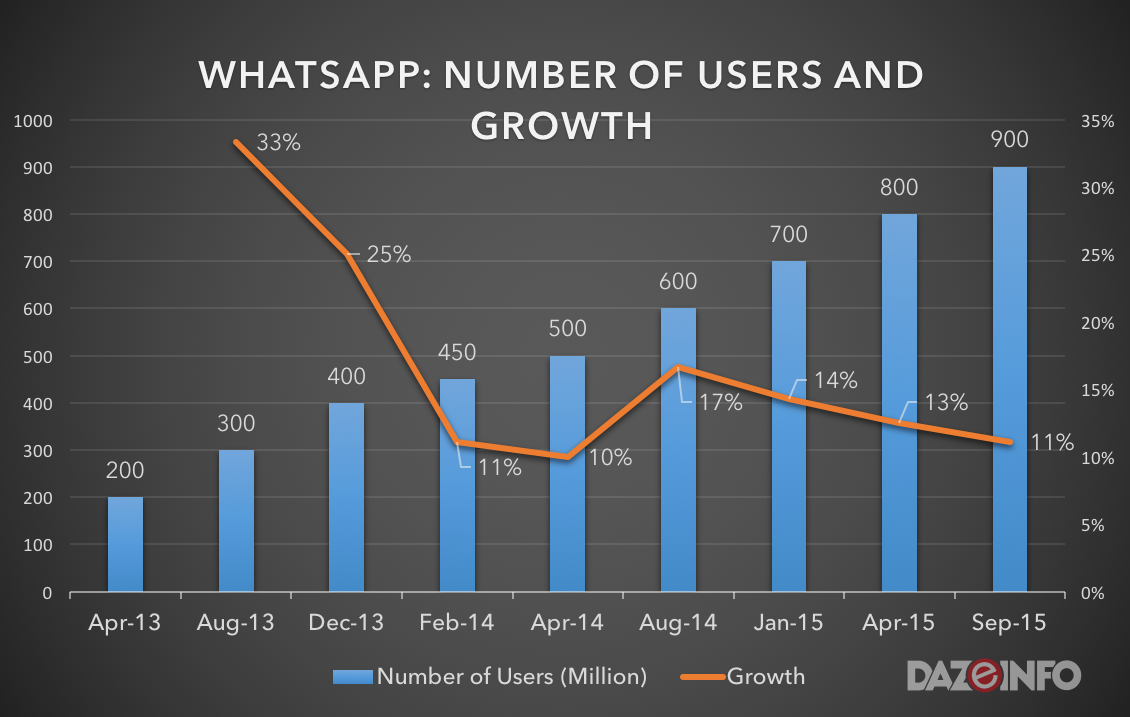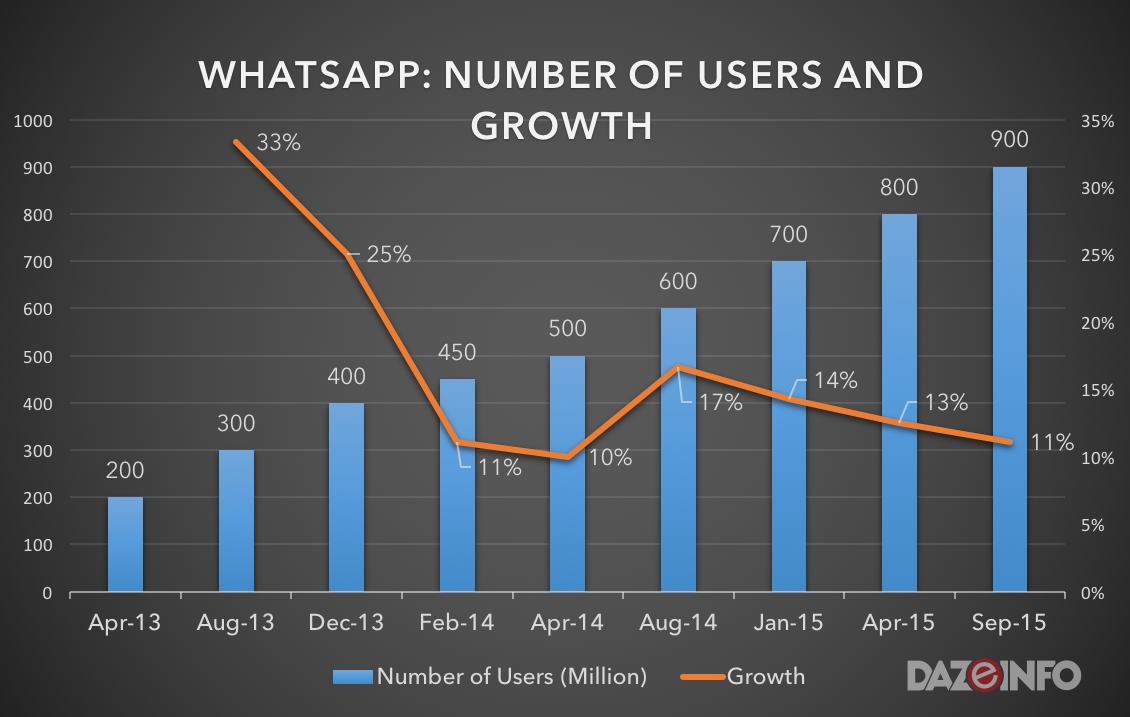 WhatsApp has been growing at a phenomenal rate ever since it's inception and as of now it has the highest MAUs, followed closely by its brethren, Facebook Messenger. However, despite the huge number of active users, WhatsApp has not yet developed into the cash cow that investors and analysts alike have been waiting for it to be! Zuckerberg is keen to play the waiting game with both his messaging platforms at the moment. In fact, the focus right now lies squarely on making WhatsApp a viable cross-platform messaging service for businesses and consumers alike.
This may sound a little ridiculous to say, but for us, products don't really get that interesting to turn into businesses until they have about 1 billion people using them.
Said Zuckerberg way back in 2014. As WhatsApp nears the billion mark in MAUs, the time has certainly come to think of new ways to monetize the service and as such the official announcement that WhatsApp is dropping the $1 subscription fee seems to be the first step towards a much bigger plan.
Instead of trying to make money off its users, WhatsApp founder Jan Koum announced that they will be launching a new service called WhatsApp Business that would allow companies, large and small, to communicate easily with their customers using the messaging platform. Although none of the plans have been finalised as of yet, this seems in line with the predictions we made last year about WhatsApp's monetization avenues. In fact, as more and more apps drive their focus towards user engagement, we find that adding B2C capabilities to a messaging app and earning revenue off such transactions is a growing trend. But why would businesses be interested in investing money into WhatsApp's platform? That is just what we intend to reveal in our next segment.
Information & Interaction: WhatsApp Facilitates Both for Businesses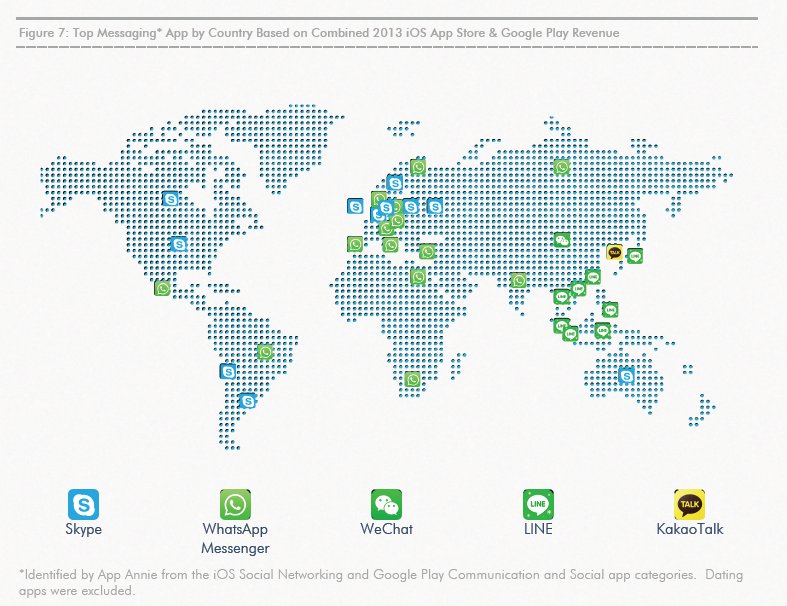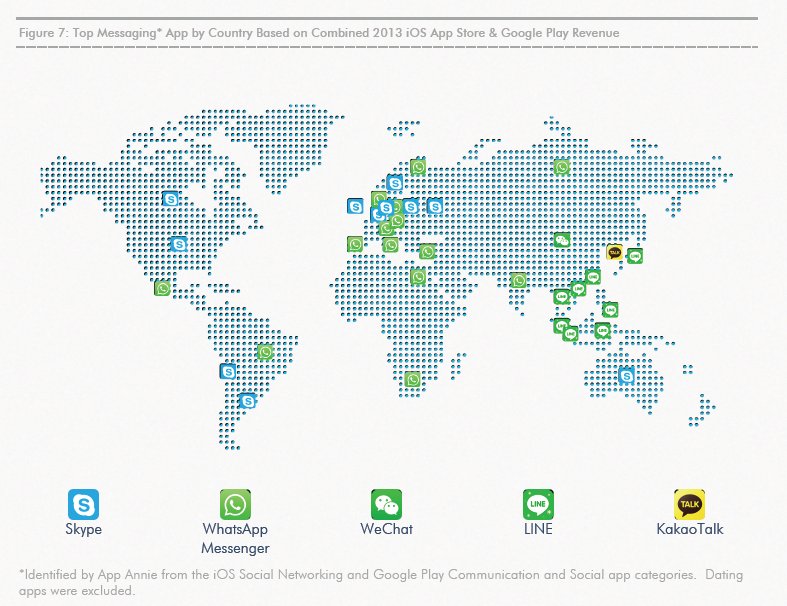 While this map may be a bit dated, the key regions for WhatsApp have not changed much over the years. In fact, as a recent report would suggest, WhatsApp seems to be dominant primarily in regions like India, Latin America as well as the UK. Barring the last one, all of these countries have tremendous potential as the smartphone penetration in these regions is still quite low. With the influx of cheap LTE-capable devices in these countries, WhatsApp will have a wider reach than any other traditional means as it is one of the first and most heavily used apps that people download on their devices.
This provides a great opportunity for businesses to reach potential new customers. While SMS and Call services have been outdated for quite a while, recent studies indicate that the younger generation prefers to have most of their interaction via chat and messaging services, especially when it comes to interacting with customer service.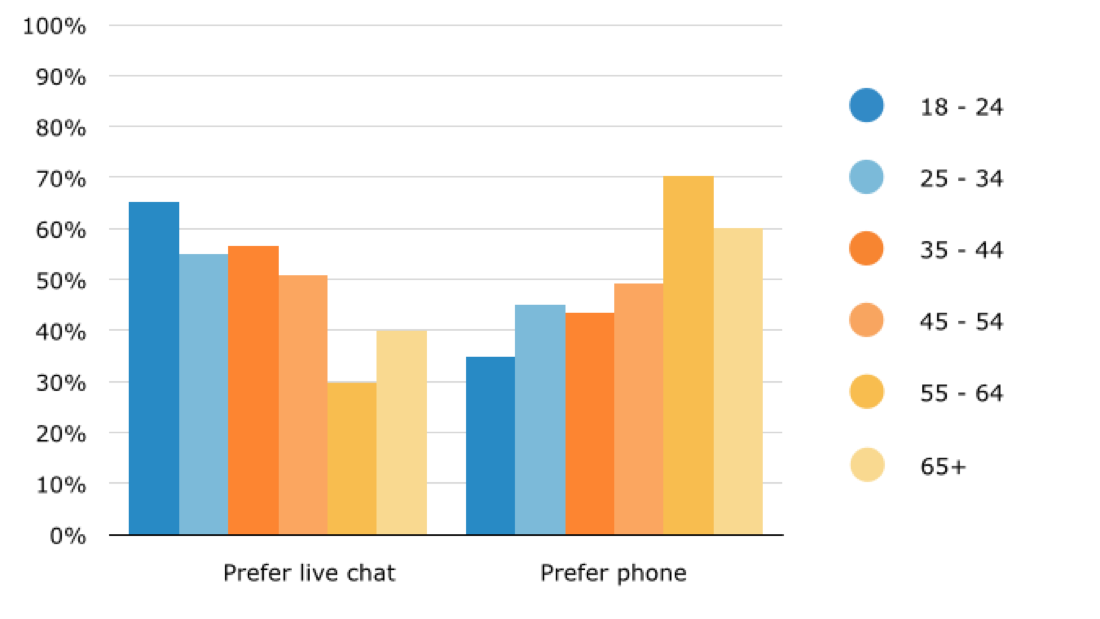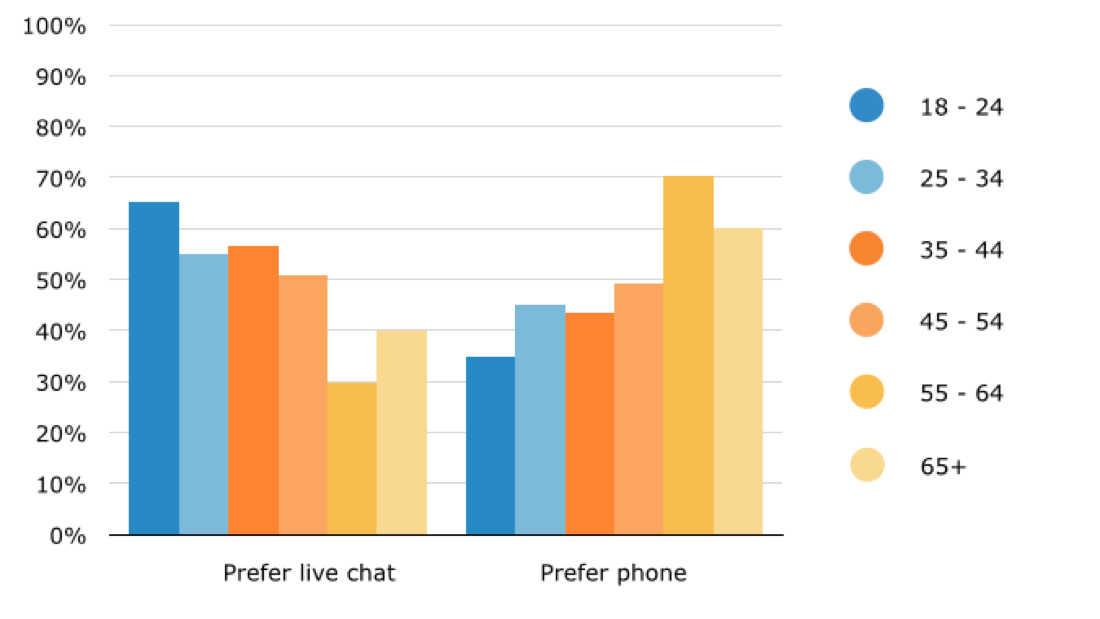 To make it easier for other potential startups who might want to venture into a similar revenue model, we have jotted down some of the primary avenues for WhatsApp to generate revenue through their business platform:
Service Industry: From confirming table reservations at restaurants to checking the status of the food delivery, WhatsApp can help reduce costs and facilitate ease with which the service industry communicates with its consumers.
Transport Industry: Calling a Uber from the Messenger app is already possible, and one can hope that WhatsApp will also implement such facilities. Along with that making flight ticket reservations and checking the status of the flight arrival can be made automated and easy with chatbots within WhatsApp.
Entertainment Industry: In the next few years, the majority of all data traffic on smartphones is going to be video and WhatsApp is ready for the surge in content consumption as they have tapped into Facebook's content delivery network, or CDN. It is a network of machines buried inside the world's internet service providers that let WhatsApp have valuable insight about their customer's choices.
E-commerce and Mobile Payments Industry: The e-commerce industry is undergoing a sea change and at the forefront of it is mobile payments. While Apple Pay, Android Pay and Samsung Pay have already had a head start in the race, it's still early days and with a billion customers to start off with from the get go, mobile payments could provide a viable market for WhatsApp. Especially in countries like India where e-commerce penetration is fairly low, WhatsApp stands to make profits at both ends of the chain by connecting the user to the product as well as facilitating the payments.
One of the main problems that have led to the scrapping of the $1 subscription fee is the fact that most of WhatsApp target audience do not have a debit or credit card to pay the annual fee – at least in developing countries like India. So there in lies WhatsApps opportunity to build a viable mobile payment platform. However, it can be their undoing as well as they will face stiff competition from local completion like PayTM and Flipkart in India and WeChat in China. How well WhatsApp manages to navigate this tricky scenario remains to be seen!
Final Thoughts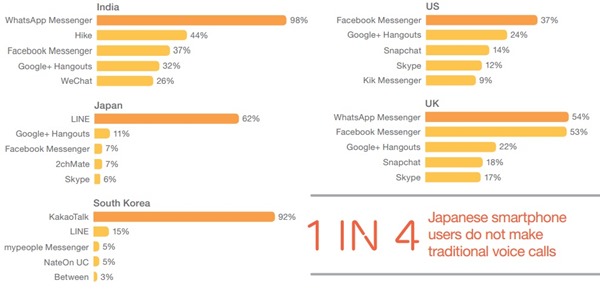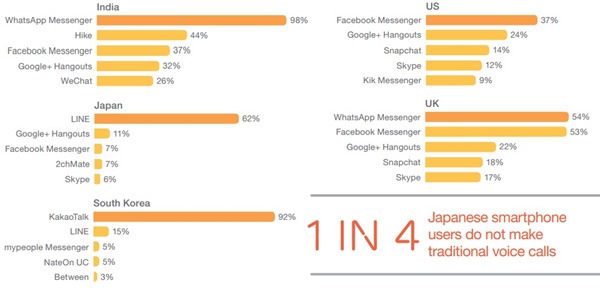 As the astute reader may have already noticed, Facebook now own the two most popular chat apps on the planet. With a combined MAU reaching nearly 1.8 billion users, one might wonder what plans does Zuckerberg have for each of them? Well, in light of the recent announcement, it seems that both of them are heading in pretty much the same direction. So is this going to boil down to a battle to the death where one winner will emerge as the ultimate chat app?
We here at Dazeinfo would like to think not. In fact, the above graph makes it pretty clear that the target geographical audience for the two apps is entirely different. Facebook is trying to push the same services but under the guise of two different apps so as to maximise the potential reach of their business platform. And there are a few minor differences in the way the two apps seem to be headed at this point in time.
Facebook with its concierge service of Facebook M is trying to pitch Messenger as a companion rather than an artificial intelligence that is geared just for productivity. In fact, in the developed markets where M is currently being tested, time is of the essence, and being able to get odd jobs done that a non-human powered assistant would not be able to do, is a great differentiating factor.
WhatsApp, on the other hand, is focusing more on security and functionality and are looking to break into the enterprise communication sector, a stronghold of Blackberry thus far. Along with that, it is trying out free voice calls over the Internet in an attempt to take over the telephony market in developing countries where call tariffs still remain fairly high.
The long-term bet is that by enabling people to have good organic interactions with businesses, that will end up being a massive multiplier on the value of the monetization down the road, when we really work on that, and really focus on that in a bigger way," is the master plan from Zuckerberg.
We can't help but feel that the fruition of this endeavour will help usher in a new generation of synergy in apps where people will use just one chat app, most probably WhatsApp, to get a whole lot of things done!