More tha 3.5 billion smartphone users worldwide, more than 3 billion unique mobile apps across all app stores. How to find the top 10 productivity apps in 2015 for business and professional purpose ?
Specifications and hardware may make a phone look good on paper, but ultimately everything boils down to the user experience. And software plays one of the, if not the most important role in this department. The main reason that Android and iOS have been such runaway successes is due to the plethora of apps in every imaginable category that their App Stores are host to. Today, we take a look at a handpicked list of ten of the best productivity apps in 2015, all of them, must haves for the mobile professional.
Now some of these apps work better on tablets, especially new age ones like the iPad Pro and the Pixel C because of their added keyboards and stylus functionalities. However, even on a regular Droid or an iPhone, these apps prove to be essential for conducting business on the go.
The Top 10 Productivity Apps in 2015
We have included direct links to the app stores for all the apps, so you can download them and take them for a spin! So, without wasting any more time, here are the top 10 productivity apps for 2015, in no particular order of importance!
#1. Microsoft Office Suite (Price: Free with IAP)
Download links: Word (Android, iOS), Excel (Android, iOS) and Powerpoint (Android, iOS)
Everyone who has ever worked in something remotely close to an office environment knows how much Microsoft's office suite means to the corporate world. While aimed mainly at larger devices, tablets being the key focus; Microsoft's lineup of Word, Excel and Powerpoint make the transition to touch screen controls pretty seamlessly. While they do lack some of the functionality of their desktop counterparts, they are powerful enough for an impromptu presentation or to make a last minute edit to a document.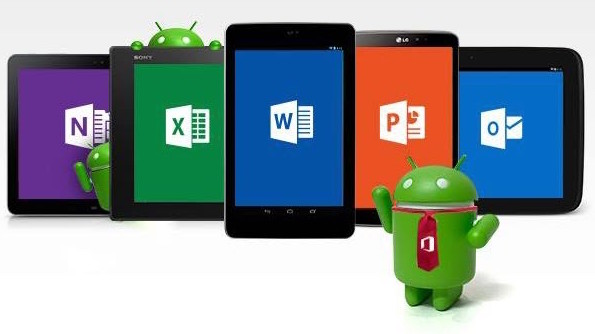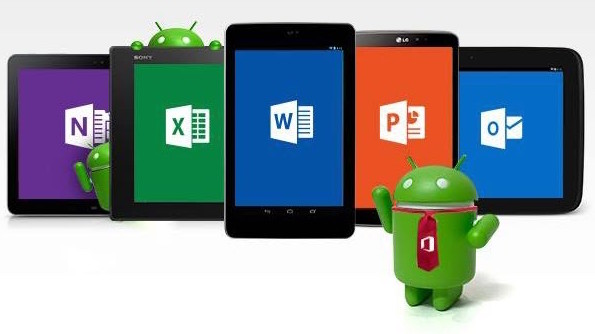 Commanding a total download number north of 30 million in the Play store, these three apps feature at the top of the list for the productivity category in both Android and iOS making them a must have for anyone looking to get some work done on the move.
#2. Outlook Email (Price Free)
Download links: Microsoft Outlook (Android, iOS)
Unlike the plethora of apps out there that claims to fix your Inbox or do other magic tricks that make you hunt hours for an email, Outlook is the no-nonsense email client that gets the job done. It has a focus inbox that categorises all of the important emails together and is essential for those professionals whose workplace email is bound to a Windows server environment. It also bundles in a calendar and a planner making this app really nifty and above all functional.
With downloads clocking up in the 10 million range for Android and a uniformly good rating of around 3.6 stars out of 5 in both App Stores; this is one app that deserves a place in the phone of any productive individual!
#3. Feedly (Price: Free)
Download links: Feedly (Android, iOS)
One of the hardest struggles of the modern professional is to keep themselves abreast of all the things going on in their field across the world. Feedly is one such news accumulation service. Based on the RSS subscription service, Feedly collects all the RSS feeds that you're interested in and shows them in one fast and easy to read interface. You can even categorise articles by their importance and even save some of them later for going in depth when you get more time.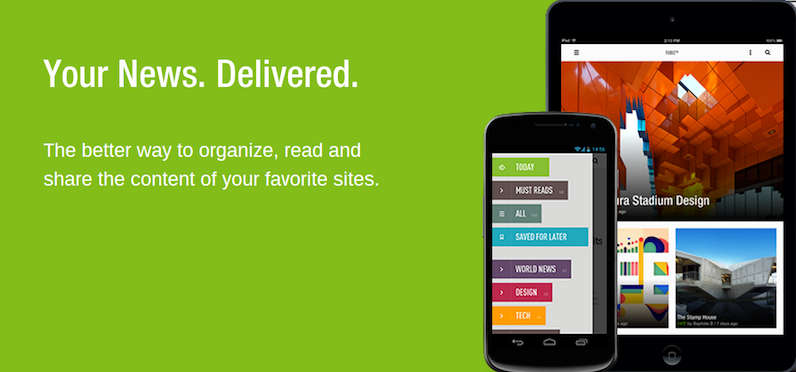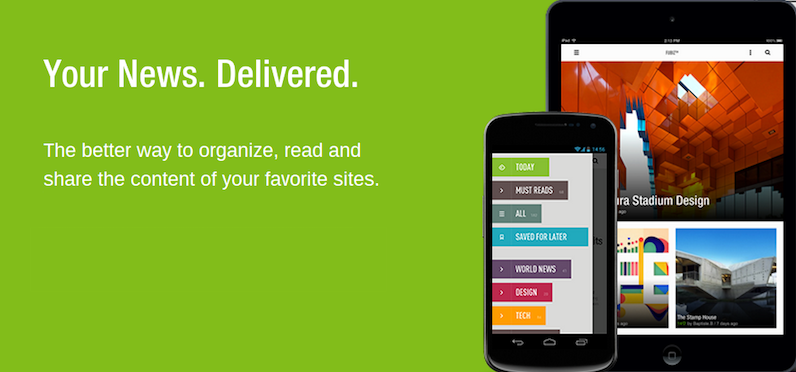 Another one of the apps with more than 10 million downloads on Android and 4.5 and 4 stars in Android and Apple app stores respectively, Feedly is the RSS reader that goes above and beyond. With a slick user interface that becomes immensely powerful as an aggregation tool, if one spends a bit of time initially configuring it to suit their needs, Feedly can replace all the individual news apps.
#4. Asana (Price: Freemium)
Download links: Asana (Android, iOS)
One of the most frustrating things for any busy individual is wasting time going through excel sheets and word files trying to find out information about who completed a particular assignment or part of a project. Asana seeks to do away with all of that in one fell swoop. While there are many apps out there that claim to do just the same thing, but in our practical usage scenarios, we have found Asana to be a better solution. Coming to the pricing structure, for small businesses of less than 15 employees, Asana is entirely free. Larger organisations have to shell out $8.33/month for each employee, but they get a whole host of extra features; especially those pertaining to centralised administration and corporate level of security, a boon for enterprises.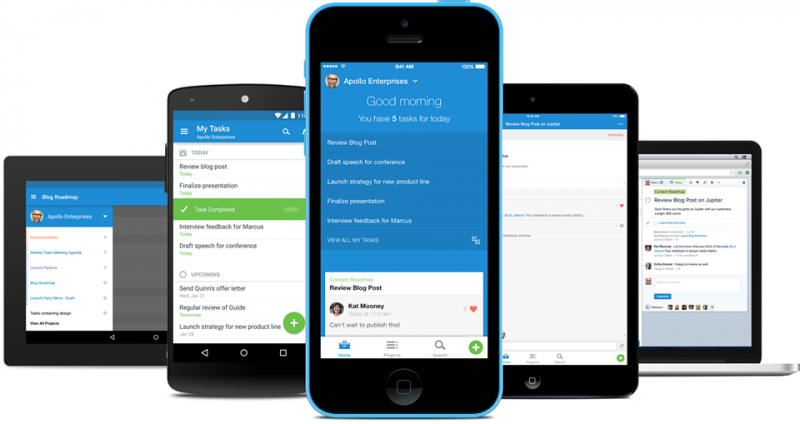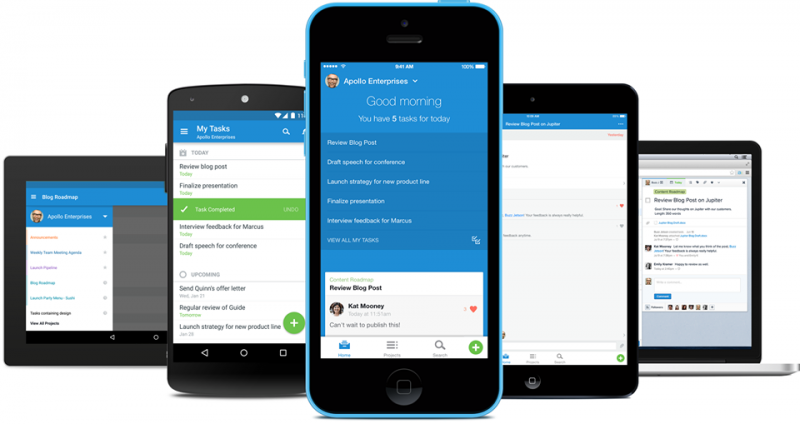 In spite of being fairly new to the game, Asana has raked up over 5 million downloads on Android and the rave reviews on both App Stores are testimony to the fact how good this app is!
#5. Last Pass (Price: Subscription Based)
Download links: LastPass Premium app (Android, iOS,)
With social media becoming such a big part of our lives, the amount of damage that a hacked account can deal to an individual and their company is at an all time high. Last Pass seeks to solve all of that and deal with the problem of remembering multiple complex passwords with their app. With a yearly subscription of 23$, you can install Last Pass and use that one password to log into every one of your accounts. What's even better, cross-device sync is enabled, and you can use LastPass from any one of your smartphones, tablets or even desktops.


With an incredibly high rating of 4.6 on the Android and Apple App stores, Last Pass is the last word when it comes to security apps. They have recently added support for biometric fingerprint sensors on smartphones as well, so you can now log into your accounts using just your finger.
#6. Evernote (Price: Freemium)
Download links: Evernote (Android, iOS)
When researching on any topic, every one of us has come across topics that are immensely interesting but probably not relevant right away. While bookmarking them is a solution, often times bookmarks become way too cumbersome to be correctly categorised. This is where Evernote steps in. Evernote is the web clipper that allows you to save whatever small or large bit of information that you find on a web page that is relevant to you. While relatively expensive at 49.99$ a year, Evernote Premium takes the ease of Evernote one step further by allowing syncing across devices so that your notes are always accessible no matter where you are.
Evernote's popularity speaks volumes about its ease of use and contribution to the workflow as over 100 million people have downloaded this app from the Play Store. Coupled with an excellent rating of over 4 stars in both the app stores, Evernote's position as the virtual clipboard of choice for professionals is cemented by their ability to scan and store physical business cards in an online diary.
#7. IF IFTT (Price: Free)
Download links: IF by IFTTT (Android, iOS)
Time is of the essence, and no one knows it better than the travelling professional who has to juggle work and family all the while being on the move from one place to another. IF by IFTT tries to save as much of your time as possible by automating mundane actions. With IF, you can set certain triggers, such as your location and those triggers perform actions. While primarily invented for simple tasks, there are complicated Triggers or "Recipes" as they are called available from this link.
There is a bit of a learning curve that come with using IF, but once you get familiar with the protocol of IF this THEN do THAT, you'll be saving time throughout your day! What's more this app is available totally for free so there's just no reason why you shouldn't give it a spin. After all, more than a million people already have!
#8. Pushbullet (Price: Subscription Based)
Download links: (Android, iOS)
Distractions cause a break in thought processes and is an overall hindrance to productivity in general. With notifications buzzing our smartphones at a minutes interval, it becomes nigh impossible to concentrate on the work hand without resorting to checking the phone every few minutes. Pushbullet seeks to put an end to that distraction by pushing the notifications to your PC as they appear on their phone. Not only that you can respond to these notifications as well and even send notifications to other users of the app. What started off as a notification hub and as an easy way to transfer links between PC and Mobile is now an app that pretty much ports all of the functionality of your phone's notification shade over to your desktop.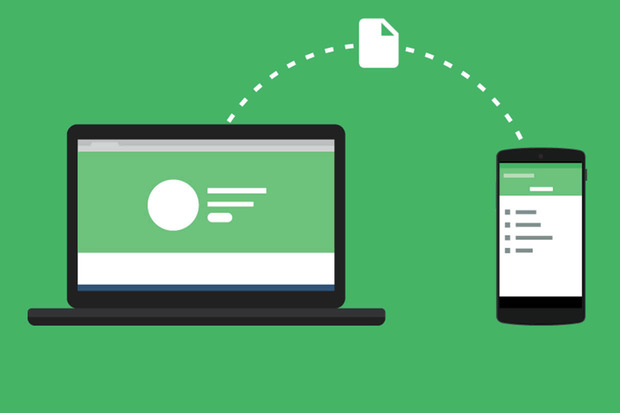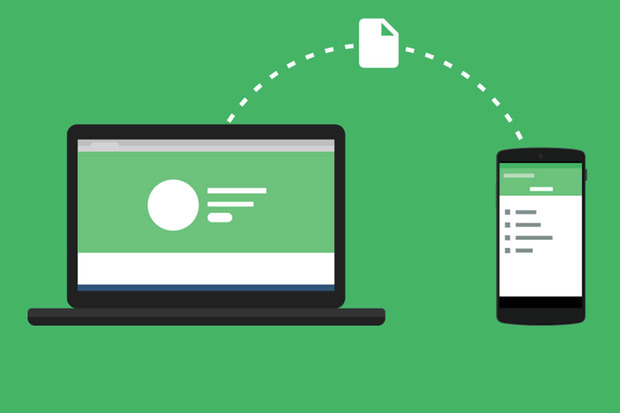 Available in a freemium scheme, if you find yourself using this highly downloaded app (over 10 million downloads) daily, you may consider a yearly subscription at $39.99
#9. Art Rage (Price: Paid)
Download links: (Android, iOS)
Now while most of the apps in this list has been focussed on the business side of things, we thought it'd be nice to switch it up and focus on artists and content creators for this one. Art Rage is without a shadow of a doubt the best sketching app on Android and iOS and everyone, from the professional doodler to the graphic designer will find that this app suits their designing needs. This app is paid and costs 5$ on both the App Stores, but it's worth every penny if you want to take mobile drawings to the next level.
It is highly rated at around 4.5 stars on both App Stores but to get the best experience out of it; we recommend using it with a device that has an active stylus like the Note Series on Android and the iPad Pro for iOS users.
#10. Dropbox (Price: Freemium)
Download links: (Android, iOS)
Being productive is directly proportional to the amount of content one can create, or jobs completed. And a lot of work needs a lot of space, to be stored safely for future reference and to be accessed whenever there is arises any need for it. While there are a myriad of cloud storage options out there, our reason for singling out DropBox out of them was due to their unique data retrieval system. While most companies have some form of data redundancy baked into their system, DropBox allows their pro users(99$/year) to retrieve accidentally deleted files. This alone makes them stand head and shoulders above the competition, especially in the enterprise arena.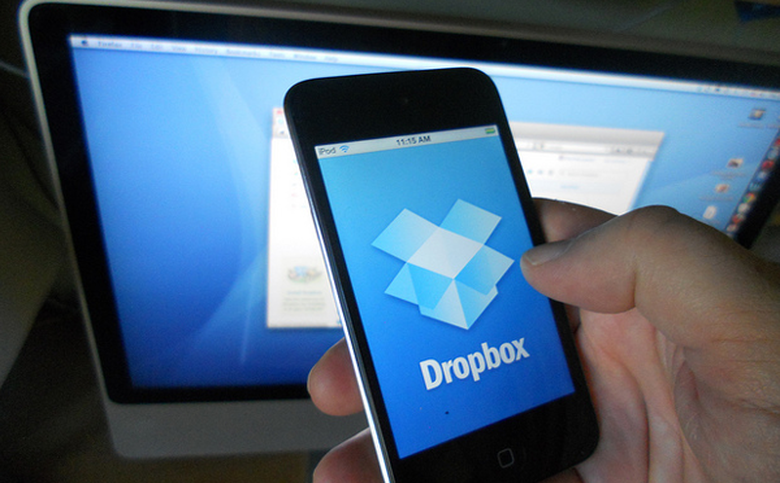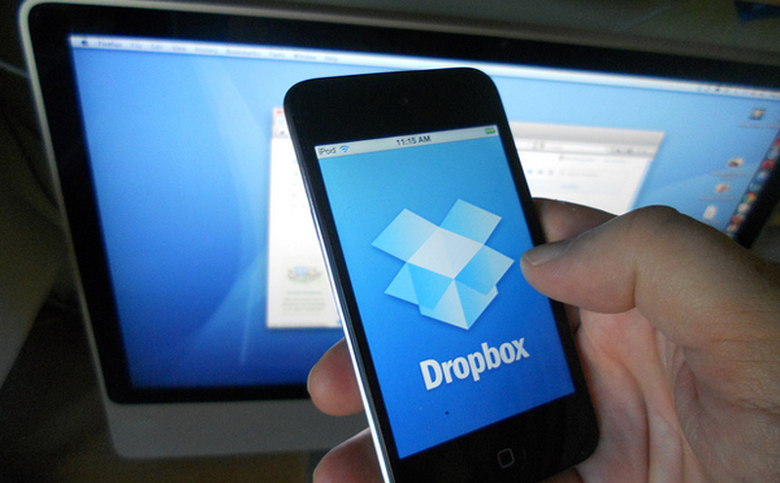 They also provide reward schemes and offer specialised discounts and plans for educational institutions and small businesses. With more than 100 million downloads from the Google Play Store and high ratings all around, DropBox seems to have hit the sweet spot between monetization and customer satisfaction.
That's all folks!
And with that, we come to the conclusion of our list! Which of these apps will you be downloading on your smartphone? Have we missed out on any one of your favourite productivity apps? Sound off in the comments below and we will take them into consideration when we meet again next year to judge the best apps in the productivity category.