It has been a great year in tech, and we are back with the refreshed list of best budget smartphones in India 2015. Some of the new entrants have managed to mark their presence, while others have faded away from public memory. This season of festivities, we begin our celebration with best budget smartphones that have won the hearts of the public and reviewers alike! With the perfect mix of price and performance, these pocket rockets make as the perfect Christmas gifts.
Nearly 71% of smartphones sold in India belong to sub-$200 category. Because the budget category is so overcrowded in India, with phones available at every possible price point; we decided to break this one up into 3 categories according to their price tags. However, these phones often punch way above their weight so no matter which one you pick up, you're guaranteed to have the best bang for your buck. If you're a first-time smartphone user or looking to gift someone who is, we have added direct buy links to all the phones mentioned in our article, so that you don't have to waste any time hunting around once you've found your dream smartphone!
Best Budget Smartphones in India 2015: Sub-7,000 Category
So starting off with the list we have sub-categorised it with best budget smartphones in India under 7,000. While not a bad choice in any way, they each come with some form of compromise. However, their affordability and overall competence make them well worth their salt.
The budget offering from Yu, Yu Yuphoria comes packed with a quad-core Snapdragon processor and 2 gigs of RAM. Rounding things off are a pair of decent cameras and an expandable micro SD slot for those who like to carry their media around with them.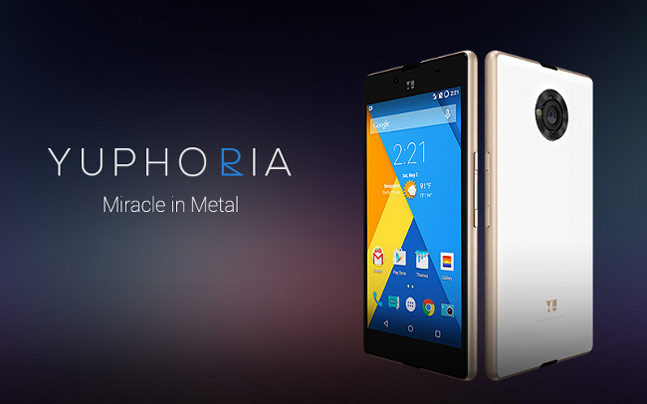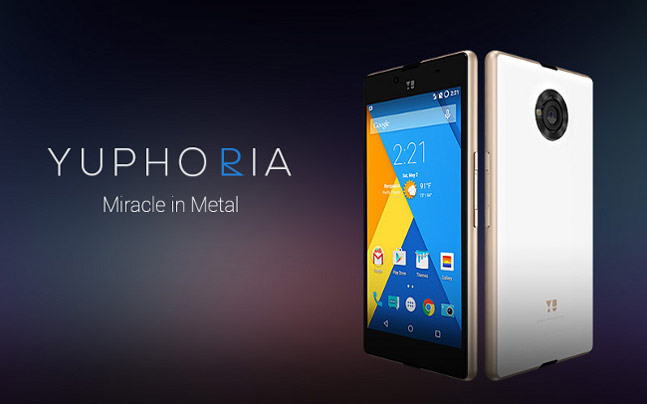 Pros:
Excellent build quality with a premium look and feel.
Stock Android and continued support for future versions of Android with CyanogenMod.
Cons:
The Cameras are not the best in class, and the software has some occasional bugs.
On-screen navigational buttons take away from the already small 5-inch screen real estate.
#2. Meizu M2 (Price: 6,999)
The Meizu M2 is a quirky little phone but don't let its quirks fool you, it's quite a powerhouse under the hood. Meizu's interpretation of Android might not win them the hearts of Android purists, but Flyme OS is simple and easy to use especially for first-time users.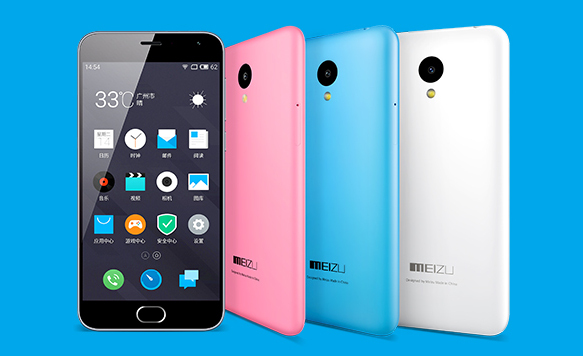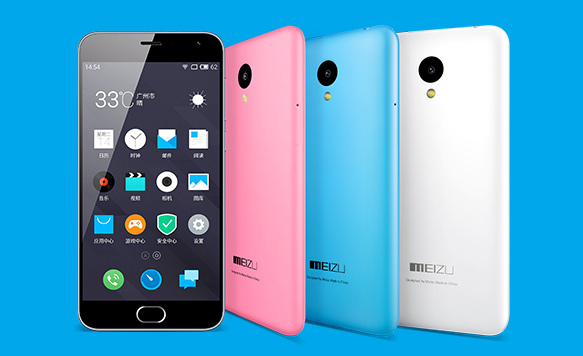 Pros:
Comes packed with a 13 mp rear autofocus camera, highest spec-wise in the category.
Dual Sim with 4G services supported on both sims.
Cons
Flyme OS can take some time getting used to especially if you're coming from any other Android device.
The hybrid SIM slot means that users will have to either sacrifice dual sim functionality or the Micro SD expansion capability.
Xiaomi has taken the lower and middle-end of the Indian market by storm, and this is a clear indication of it as the Redmi 2 Prime clinches the top spot in our budget smartphone under 7k category. There is nothing much to complain about with this device, but nitpickers as we are, we have found some cons you may want to keep an eye out for before you get your hands on one of these bad boys!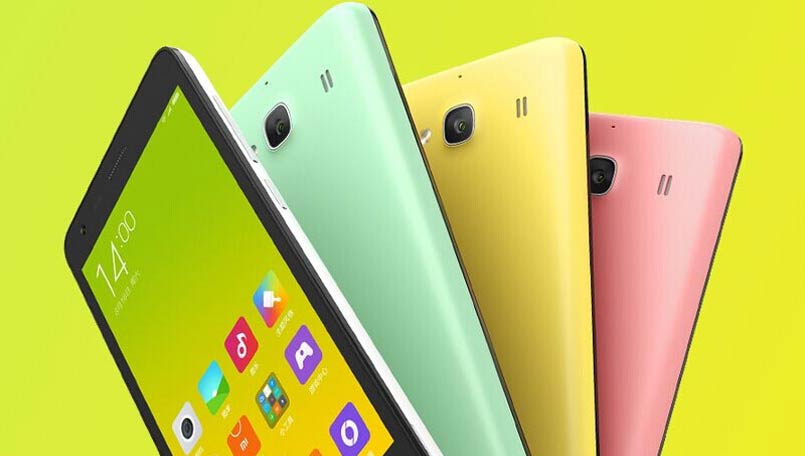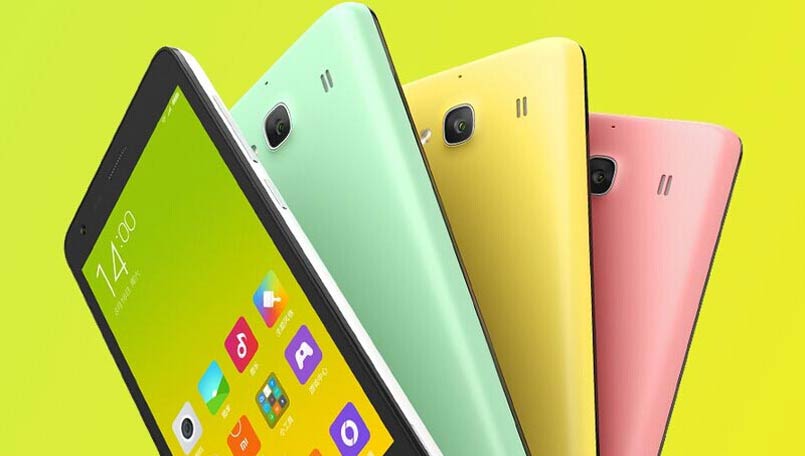 Pros:
Xiaomi has a comprehensive service centre and repair network across the country, something that cannot be said for the other members of our list.
Cons:
The navigation buttons do not light up which can make them difficult to use in dimly lit environments.
MIUI although beautiful and customizable, is still based on an older version of Android, KitKat.
Best Budget Smartphones in India 2015: Sub-10,000 Category
In the world of electronics, moving up one price tier can fetch you quite a lot more for your money's worth. With that said, the major difference in this price segment is bigger screens and better camera performance with internals being bumped up in most cases from the previous tier. Here is the list of best budget smartphones in India 2015 under Rs, 10,000.
Asus has pleasantly surprised us with their Zenfone 2 lineup of devices being both affordable while not comprising on the performance side of things. The Asus Zenfone 2 Laser claim to fame is it's camera and barring a few software bugs; the camera does outperform everyone else in this category.
Pros:
Asus is a trusted brand name and for many brand conscious people, this may play a significant role in their decision making.
The camera with its laser autofocus blows its competition out of the water in optimum lighting conditions.
Cons:
The quad core processor in this handset can make it feel a bit underpowered at times, especially in heavy multitasking and gaming scenarios.
At 5.5 inches and sizeable bezels in both the top and the bottom, this phone can be a literal handful.
After a lot of internal debates, the Lenovo A7000 made the cut while the K3 Note lost out! The main reason for the A7000 winning out was it's lower resolution screen consumed way less battery and provided a smoother experience overall.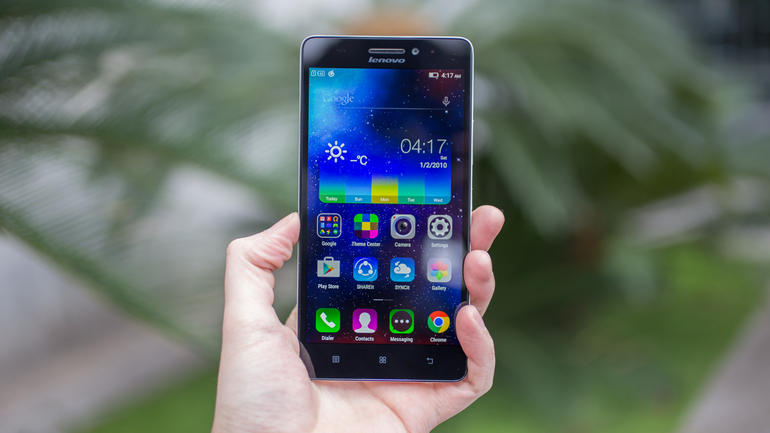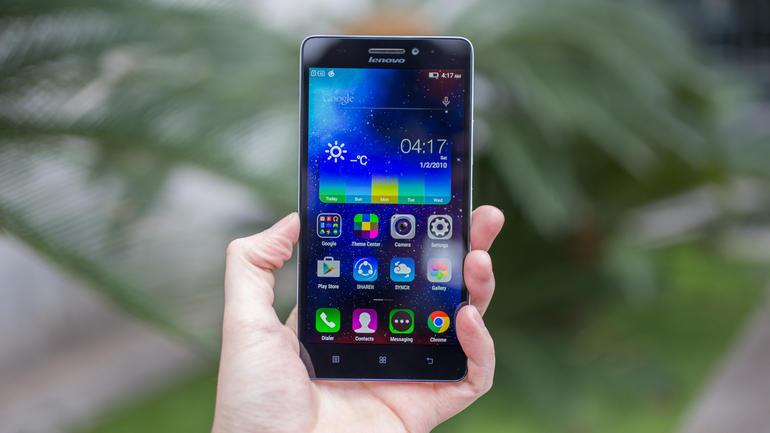 Pros:
The battery life is outstanding for a phablet class of device.
Lenovo has solid build quality and after sales service.
Cons:
The internal memory is too low (8gb) for the price range.
The handset feels very plasticky, and the look of the device is very generic.
Coolpad has made their presence felt in India with the Note 3. The specifications of this device simply make it unbeatable in its class. It even features a fingerprint sensor, something that is missing in most phones even twice its price.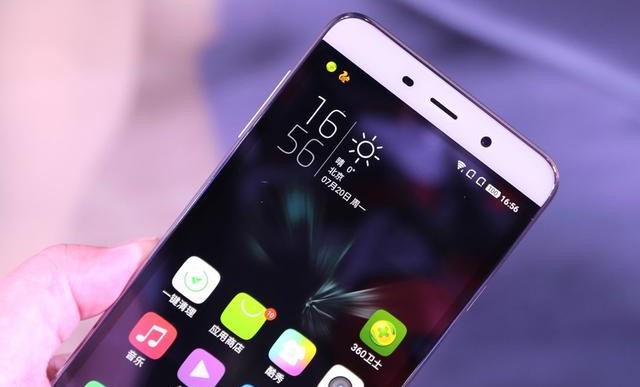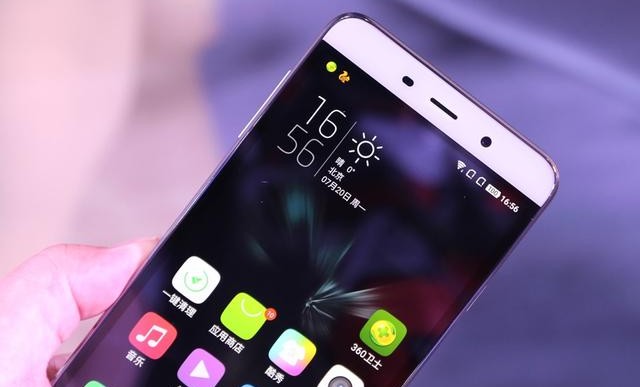 Pros:
The 3GB of RAM and Octa Core Processor make it a beast while gaming or multitasking.
The fingerprint sensor is accurate and adds a new dimension to the otherwise mundane smartphone experience.
Cons:
For a 13mp camera, the output is subpar and leaves a lot to be desired in the details department
Since it is a new brand, availability of service centers may be an issue.
Best Budget Smartphones in India 2015: Sub-15,000 Category
While they're being touted as "budget" smartphones, the specs and performance of these handsets can give any modern flagship a run for their money. You can safely buy any of these devices and stay contented that the hardware of your device will stay relevant for at least the next couple of years.
The new turbo edition of the Moto G has a few tricks up its sleeve. One of the few complaints with the third generation Moto G was that the battery backup wasn't great. Moto has tried to rectify that with the Moto G Turbo and its fast charging capabilities.
Pros:
Beefier Snapdragon 615 Processor and Quick Charging make it a great device for mobile gamers.
Stock Android and Motorola's knack for providing quick and longtime software support translates into this device staying relevant for a long time,
Cons:
The Snapdragon 615 has faced some flak for overheating, and Motorola could have gone with some other processor.
The 720p screen although adequate isn't going to win any awards.
You can't make an Android list and leave out the largest smartphone OEM in the world! Samsung finds a place at number 2 with the Galaxy J7, a capable device that will be the best bet for those who are looking for a top tier brand within a budget.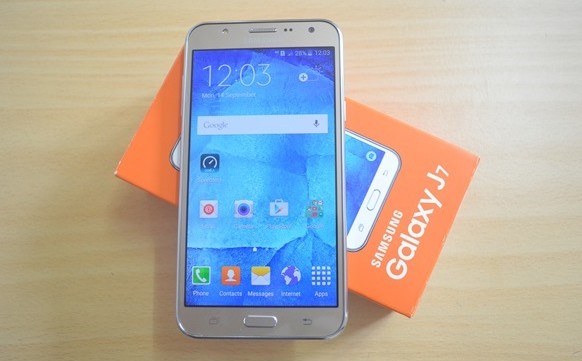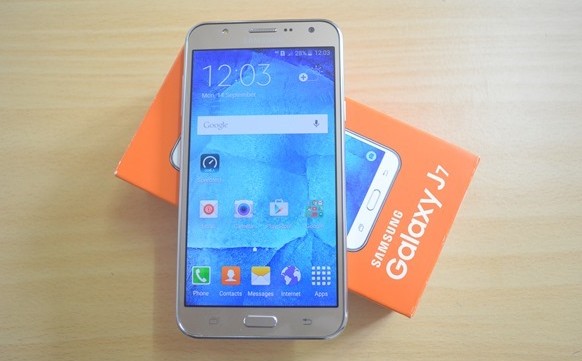 Pros:
The Super AMOLED screen is just ideal for watching media content.
The camera comes with the full suite of Samsung options that make the 13mp rear camera a compelling offering.
Cons:
1.5 GB of RAM in a 15k device is a joke by today's standards.
Samsung is notorious for leaving their low range offerings high and dry without a software upgrade.
Finally, we come to the number one spot on the list! Xiaomi makes a return to the list yet again, snagging the number 1 spot with its flagship device for the year, the Mi4. Superior build quality and flagship class internals make this an easy pick for this year's top pick for the best budget smartphone in India.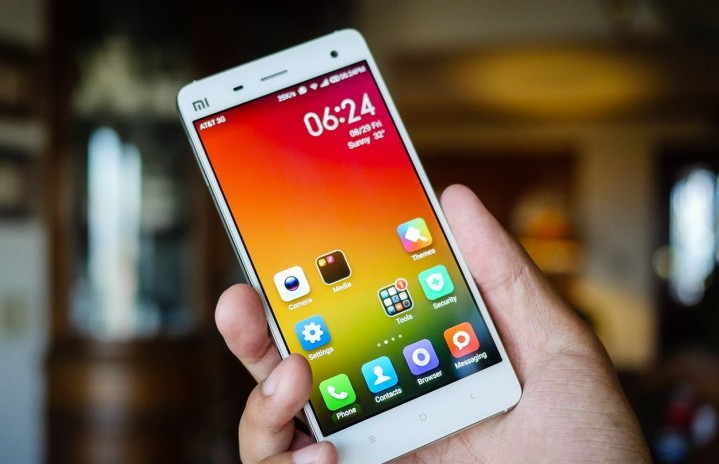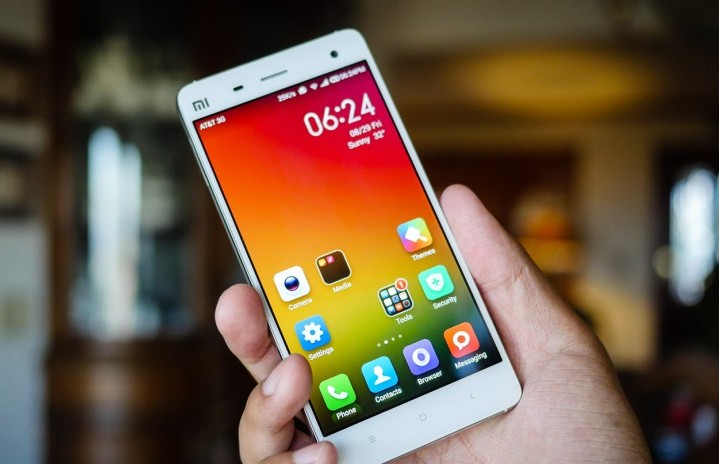 Pros:
A gorgeous 1080p screen and stellar battery life both make it one of the best devices for day to day usage.
The front and back cam combo of  8mp and 13mp makes it a photographer's delight.
Cons:
With that, we come to the end of our list for the best smartphones in India under 15k.
But wait! We promised you 10 phones! And there are only 9 in here, What kind of brutal deception is this?!
Well, dear reader, have no fear, for there is another phone that makes the list but doesn't find itself in any spot.
Xiaomi Mi 4i (Price: 9,999*)
Available for a limited time from 21st to 23rd December, exclusively on the Flipkart app, the Xiaomi Mi 4i is an excellent device at the reduced price. However, at its regular price of 13k we would say that you rather give it a miss and look to snag its elder sibling the Mi4 at a couple extra thousand bucks.
Pros:
The 1080p screen at the price point is stunning in its clarity and colour reproduction
The camera is also excellent in the price bracket.
Cons:
The non-expandable 16 GB of internal memory and the lack of memory expansion puts the heavy user in a spot of bother.
The Snapdragon 615 processor in this device is notorious for overheating. Xiaomi has managed to control it by dialling the clock speed down, but that causes the occasional hiccup lag and stutter.
Finally, this brings us to the end of the editor's list of Best Budget Smartphones in India 2015. We had a fun time compiling this list and hope that you have one too with your shiny new smartphone! We will see you again next time with another countdown for the best smartphones of the year. Till then, bye-bye and Happy Holidays!!