The Annual Shareholder's meeting of Microsoft Corporation NASDAQ:MSFT came and went. It wouldn't have garnered much attention had it not been for their single largest shareholder, and ex-CEO, Steve Balmer's sharp criticism of Microsoft and their mobile segment- Windows Phone. Now, considering that Windows Phone had only 1.7% of the market share in Q3 2015, it's fairly obvious that whatever has been done has obviously not borne fruit till now.
Current CEO, Satya Nadella claims that the sharp decline at nearly 94% YoY from Q3 2014 is not a significant cause of concern as Microsoft had envisioned such a situation developing; but this leaves us with more questions than answers. So does the slow roll-out and availability of devices with Windows 10 Mobile on board. So we begin this journey with an armful of questions all aimed squarely at finding out what Microsoft's plan should be to regain a semblance of relevancy in the smartphone arena.
Balmer Advocates Android Apps For Windows Mobile
When Satya Nadella took over from Steve Balmer in February 2014, Microsoft seemed headed on the right direction with the new technical minded CEO hailing from the Azure cloud services and big data division of the company. However, fast forward to 2015, and Microsoft seems to be rather defensive about their profit margin from cloud services and hardware rather focusing on revenue run rate, whatever that is! With Windows 10, Microsoft has continued their attempt to unify all of their hardware with the same user experience. Nadella has bet big on Continuum catching on but if Balmer is to be believed, the universal app ideology is not going to make much headway for Windows 10 in the mobile space. Rather he wants Microsoft to set its sights on the already established Android app ecosystem, as is apparent in this intercept,
Instead, the company needs to enable Windows Phones "to run Android apps," he said.
from Bloomberg on a conversation about the future of Microsoft and mobile. So, is Balmer correct in his criticism of Nadella or is Continuum a better way forward? We analyse the future of both these technologies in the current desktop and smartphone scenario.
Project Astoria and Continuum: The Pros and the Cons
The one thing that has surprised us most in this heated exchange of sorts is the fact that Microsoft has already had a plan for what Balmer is suggesting. Revealed to the general public during their Build 2015 conference, Microsoft revealed that their upcoming Windows 10 platform would be able to run both Android and iOS apps. These projects were called Islandwood and Astoria respectively and would allow the developers to be easily able to port their apps into the Windows ecosystem. But, it had its fair share of problems.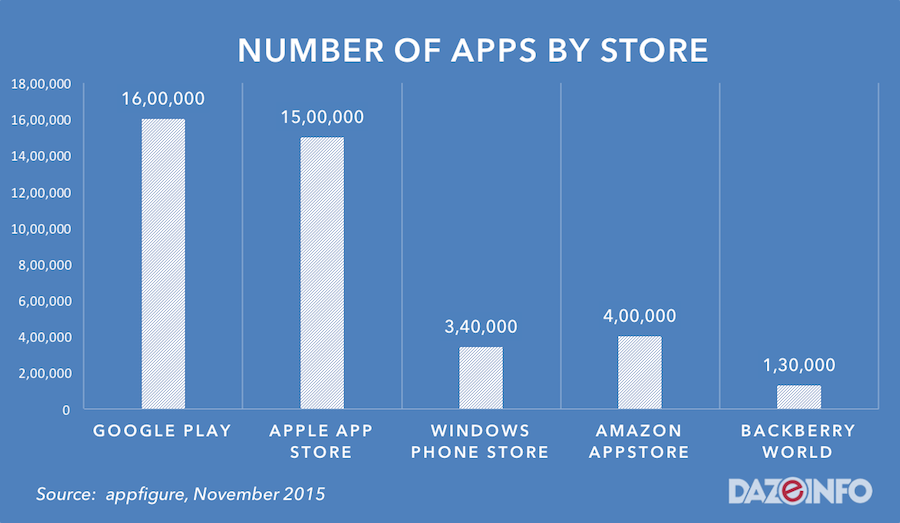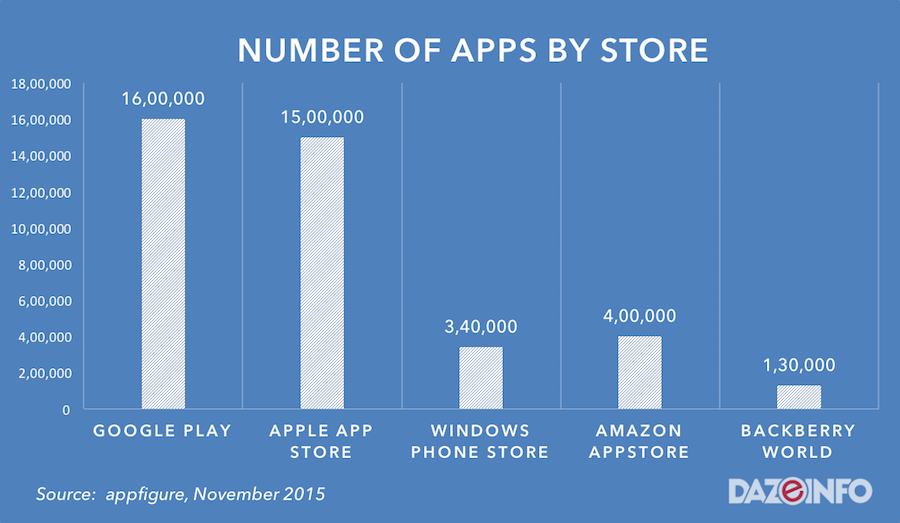 Astoria and Continuum were meant to work together and co-exist, so it's only fair that we take them together into the fray when discussing their strengths and weaknesses.
Converging both the mobile and desktop world in one is a brilliant idea. Many have tried it before like Ubuntu with their Ubuntu phone, but Microsoft has a game changer in their hands with Continuum.
There are several productivity and creativity based apps in both the Apple Store and Google Play store and harnessing them on one single platform and being able to operate it using traditional mouse and keyboard inputs would draw power users in.
As the majority player in the desktop market with 90.05% of the total market share, Microsoft is hoping that the familiarity and ease of use of getting desktop-esque apps and interface on mobile devices and tablets would help with the adoption rate of Windows Mobile.
However, almost each one of the positives has a pretty major flaw working against them. While calling continuum to be a bust might be presumptuous as the technology is in its nascent stage, there are plenty which could prevent both of these features from attaining their true potential.
Windows 10 Mobile is off to a rocky start with only a couple of devices the Lumia 950 and 950 XL being available for consumers to buy. The 650$ price tag for the XL and the polycarbonate build of these "flagship" devices aren't helping the cause either. So what can Microsoft do?
Choice of Apps and OS Holds The Key to the Future For Microsoft
One of the main reasons behind the success of Android as an ecosystem is the amount of choice and freedom it offers to its users. Windows seems to be treading the same path as well with their latest venture with the Chinese OEM Xiaomi providing users of the Mi4 a choice in OS. While it was previously available to only a select of group of users before, Xiaomi has now released so that every owner of the flagship Mi4 in China now has the choice of running Windows 10 on their smartphones. This is of particular interest to Microsoft as Windows Mobile has lost hardware partners rapidly in the last few years with big name OEMs like HTC, Samsung and even Huawei refusing to make dedicated Windows phones anymore.
While we made a detailed post on why Xiaomi and the Chinese phone market is the perfect candidate to trial run this dual boot system, here in this article we will look at a more generalised view and scope of this measure as a whole.
The presence of flagship hardware ensures that the already fluid Windows 10 OS runs with flying colours and advanced features like Continuum work without a hitch as well.
Consumers are getting the choice of trying out a new OS without being afraid of tied down to a restrictive app ecosystem.
OEMs do not have to invest any more money to build specially designed phones that might or might not be a commercial success and hence will be more willing to open up their flagships to a choice of Windows 10 as an alternative.
While hardware support is essential to the growth of a Mobile OS, what is more, important is user retention. That is something Windows has been failing miserably at with their market share going down at an alarming rate. The main reason why users are fleeing from Windows OS is that the app store lacks essential apps like that YouTube and Starbucks.
The advantages of emulating an already developed ecosystem are numerous, but the ones with the biggest impact are:
Android has the largest app ecosystem and it is continuously growing even larger. With such a well-established ecosystem on board, the App dilemma of Windows Phone users should be a thing of the past.
If this can lead to a large number of people adopting windows phone, then the developers who will see that emulated version of their app is doing well, will be enticed to launch native apps on the Windows Store.
As this is a separate layer of apps along with Continuum, Windows 10 can make a splash in all other segments like tablets and convertibles, and that will lead to an increase in the number of Universal apps increasing the number of native apps on the Windows Store as well.
So Where Next For Microsoft?
Several failed experiments and half-baked projects later, the world's highest paid CEO is under pressure. Microsoft's mobile division is sinking faster than the Titanic, and there's nothing that seems to be working for them. Balmer's strong words may not have won him many fans at the company, but they do hold a ring of truth. Of course, emulation of apps is not as easy, Blackberry found that out the hard way and has since then moved over entirely to Android, abandoning hopes of their own OS.
While there isn't enough reason for Microsoft to jump ship at the moment, they cannot ignore Android anymore. In the words of the great general Sun Tzu
"To know your Enemy, you must become your Enemy."
And that is what Microsft must seek to do.