Like most other industries out there, the tech world is uber-competitive as well. However, one major differentiates this industry from all other- the incredible pace at which it evolves. The mantra here is to keep with the times or get relegated to the history books. Because of this very reason, companies need an astute person at their helm to keep them relevant in this ever changing tech space. So, it's no wonder that tech companies pay their CEOs well as their survival and well-being are intrinsically related to this one person and their vision and understanding of the future. But just how well, is "well" in Silicon Valley? Stick with us to find out!
The 10 Highest Paid CEOs in Tech
The fact that the tech industry as a whole has been going through a slump in the last few quarters hasn't seem to affect the packages that these CEOs have been drawing! And why should it? It's in time like these that a company needs their CEOs to stand up and make the tough decisions that will help navigate the business through the troubled waters. And they sure know how to keep their leaders happy!
Let's now head on over to the list of Top 10 highest Paid CEOs of the Tech Industry – based on the data curated from Glassdoor and NewYorkTimes – and take a look at who made the cut in 2014 and who dropped out.
#10. Meg Whitman, HP- 19.6 million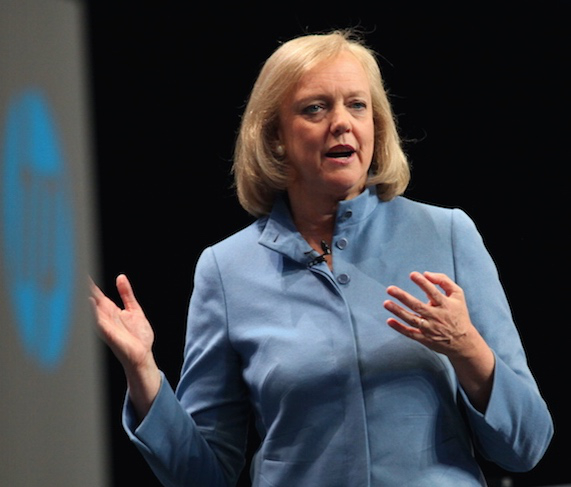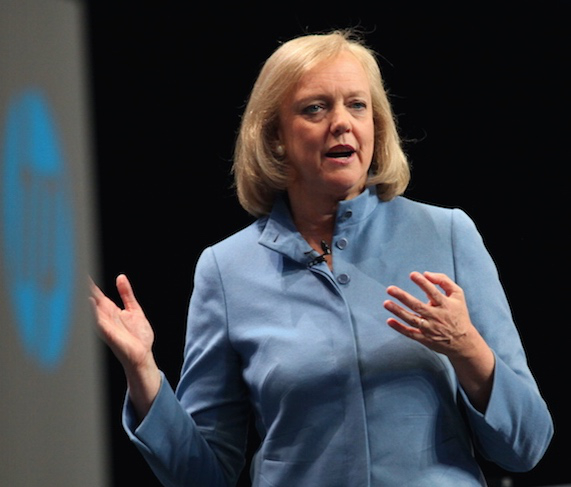 Meg Whitman, CEO at Hewlett-Packard Company (NYSE:HPQ) since 2012 captures the number 10 spot on the list! She made 15.4 million in 2012 and upped the game to 17.6 million in 2013. In 2014, however, she has increased her package by 11.36% and leapfrogged from the 13th position straight into number 10. HP has managed to survive pretty well in the tough PC market space and has been foraying into the Android space with tablets as well. The companies success certainly has rubbed off on her paycheck as she's raking in a cool 19.6 million!
#9. Virginia Rometty, IBM – $19.3 million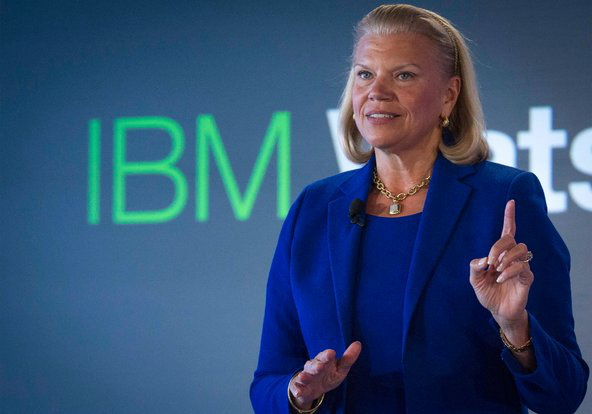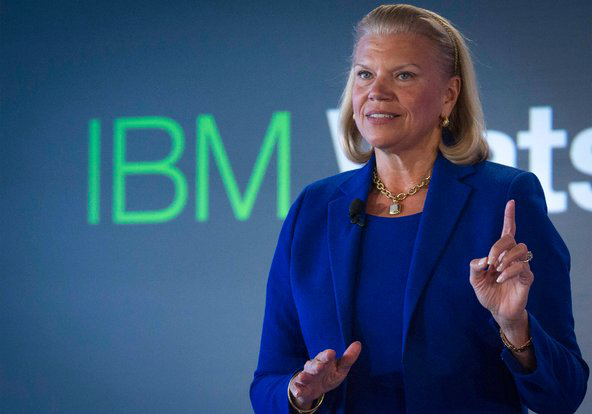 Virginia has been the face of International Business Machine Corp. (NYSE:IBM) ever since she took over the company as CEO in 2012. Featured in our most influential tech personalities of 2012, she has taken over the reigns at IBM and seems to be heading them towards a steady revenue stream in the tumultuous tech market. Her salary for the year clocked in at $19.3 Million placing her at number 9 on this list.
#8. Ursula M. Burns, Xerox – $22 million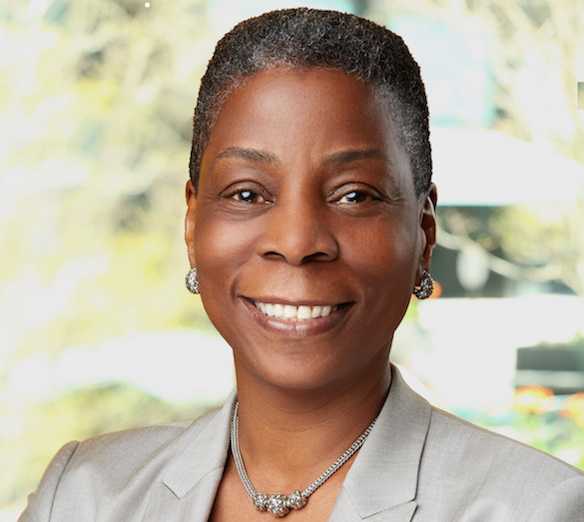 Head of Xerox Corp. (NYSE:XRX) since 2009, Ursula has been with the document processing giant for more than three decades now! In her capable hands, Xerox has maintained their spot as well as looked to innovate and carve a niche for themselves in the future where paper is gradually rendered obsolete. She netted a cool $22 million in 2014 as well as the number 8 position on the list.
#7. Randall Stephenson, AT&T – $23 million
Despite stiff competition from T-Mobile and Sprint, AT&T Inc. (NYSE:T) have firmly held onto their no 2 spot in the US Cellular market. Wth Randall at the helm of affairs, AT&T has managed to hold onto their position in the cutthroat industry. And his performance has seen his paycheck jump from $20.6 million in 2013 to $23 million in 2014. The 11.65% increase also saw him gain four spots to finish 2014 at number 7 on this list.
#6. David Cote, Honeywell International – $29 million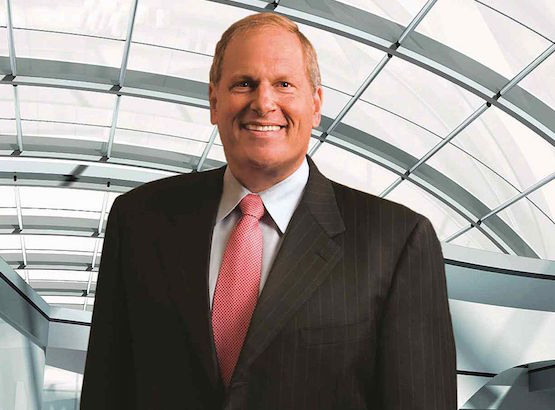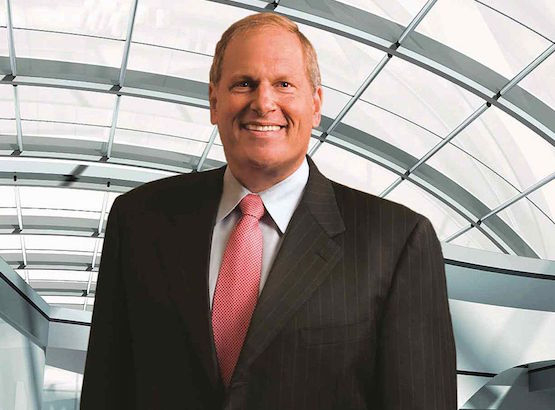 At the number 6 spot on the list is David Cote. Coming with a vast experience of more than two decades at G.E., David joined Honeywell International Inc. (NYSE:HON) in 2002. A new comer into this list, he replaces Tony Aquilla of Solera Holdings to claim the number 6 spot!
#5. Brian Roberts, Comcast – $32 million
Cue the memes. Yes, the CEO of the most hated company in the world makes the number 5 spot on the list. Comcast Corporation (NASDAQ:CMCSA) despite all the curses of its customer base seems to be doing quite well as is apparent by the package of their CEO Brian Roberts. How much of the $32 million is to deal with the mental trauma of all the hate mail, though; I wonder?
#4. Marc Benioff, Salesforce – $39 million
Jumping up one spot from Number 5 to number 4 on the list is Mare Beinoff. With a staggering increase of 24.6% from the previous year, the CEO of Salesforce.com Inc. (NYSE:CRM) nets in $39 million for the year 2014. Just shy of 40 million USD, this billionaire is raking in the mollah with his company being the dominant force in the social listening and marketting sphere.
#3. Marissa Mayer, Yahoo – $42 million
In 2013, she was the second highest paid female executive in the world commanding 24.9 million. This former Googler has been the CEO of Yahoo! Inc. (NASDAQ:YHOO) since 2012, and while the company has had it's shares of ups and downs in the subsequent period, her paycheck has been on a steady rise. With a whopping 68.6% raise in salary from the previous year, Marissa catapults herself from the number 9 to the number 3 spot on this year's list!
#2. Steve Mollenkopf, Qualcomm – $60 million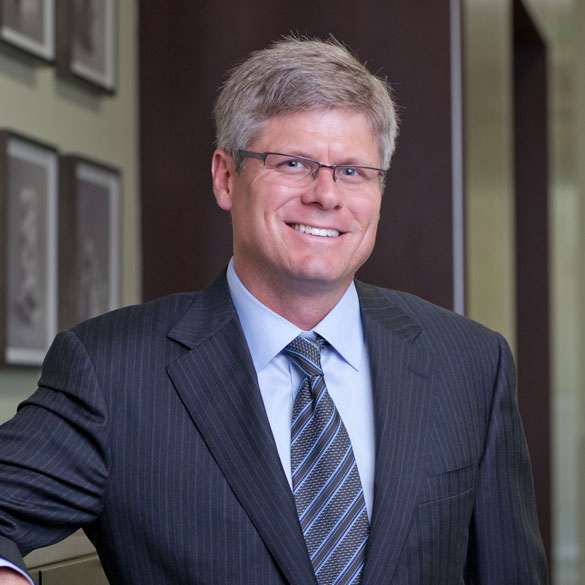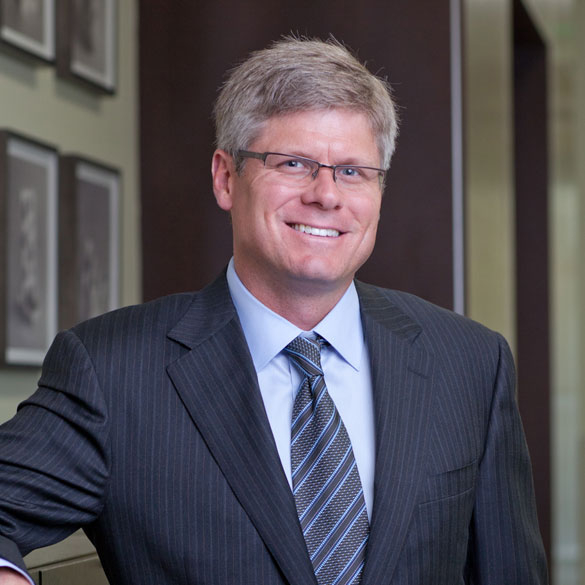 Android has been the dominant force in the booming smartphone industry and at the heart of a majority of these devices lie processors from Qualcomm Inc. (NASDAQ:QCOM). Along with that, there have been rapid advancements in 3G/4G tech and all of this combined led to record revenue for Qualcomm and fat paychecks for their CEOs. Former CEO Paul Jacobs took the number 12 spot in 2013 with 20.4 million. After Paul had stepped down, Steve took over the reigns and this year he gets the number 2 spot for making a jaw-dropping $60 million.
#1. Satya Nadella, Microsoft – $84 million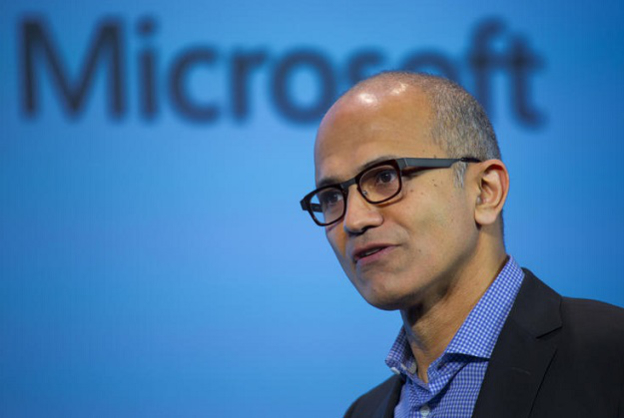 Taking over the number 1 spot from the billionaire ex-CEO of Oracle, Larry Ellison, Satya Nadella, CEO of world's biggest software company Microsoft Corporation (NASDAQ:MSFT) has some big shoes to fill! But he seems to be doing a fine job of it. Desktop OS, Windows 10, has been a commercial as well as critical success and windows 10 mobile also looks to be headed in the right direction. The folks over at Redmond are happy, and so are the shareholders as Microsoft stocks seem to be on the rise again. Thanks to a generous helping of company shares, Satya tops the list with a total package of 84 million for the year 2014!
Last Bytes
The trend seems to be pretty clear here. Go online and go mobile or else go home. This year saw few of the prominent CEOs lose their spot in the list like Jeff Weiner from Linkedin, Stephen Kaufer of TripAdvisor, and Paul Ricci of Nuance Communication. While the first two could be attributed to the global slump in the tech industry, Nuance Communication, famous for Siri has failed to innovate in recent years. T-Mobile has been in financial trouble for quite a while, and that has been reflected in John Legere's paycheck, as he lost his number 7 spot in the list. Some other big names are missing as well since some of the most famous CEOs, the likes of Larry Ellison (ex-CEO Oracle) and John Chambers (ex Cisco CEO) have stepped down.
The tech industry is evolving, and so are the paychecks of the CEOs! It'll be interesting to see where this heads to in the future and if the older giants in this list can hold onto their positions or if newer startups will dethrone them!