With the development of Apple Health, which coordinates data across different health-related applications, the number of mobile health (mHealth) apps will continue to grow. These apps continue to assist healthcare providers with offering better service to patients. Furthermore, mHealth apps also make it easier for individuals to track their health and medical conditions, gather reliable medical information, and share more accurate medical information with their healthcare providers. Following is a list of ten top medical iPhone apps for healthcare providers and their patients.
Epocrates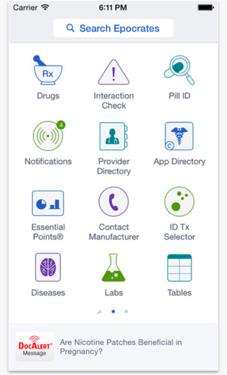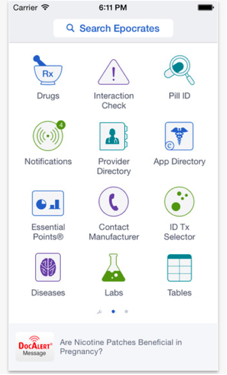 Image via Apple.com
Epocrates is a comprehensive medical tool that helps healthcare providers make decisions about dosages, identify drug interactions, find drug coverage information for health insurance providers, and perform medical calculations. With so many critical functions at its disposal, this app helps physicians make informed decisions.
Medscape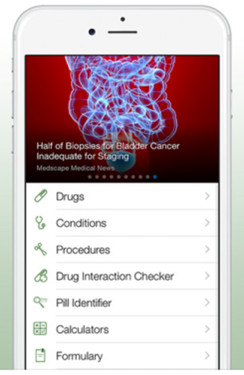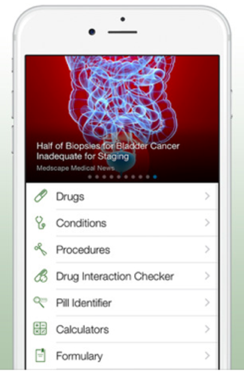 Image via Apple.com
Similar to Epocrates, the Medscape app is a highly popular medical tool that provides point-of-care answers for healthcare providers and students. The app includes a drug reference tool to look up medication and dosages, a drug interaction checker, a visual pill ID tool, a disease and condition reference tool, and many more useful features.
Calculate by QxMD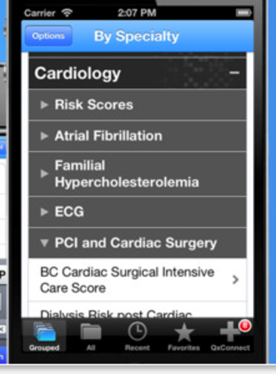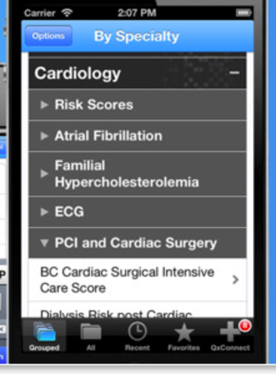 Image via Apple.com
Calculate by QxMD is a useful point-of-care tool designed for use by physicians. Those specializing in cardiology, oncology, obstetrics, and others will find this app particularly helpful. Calculate translates authoritative medical research findings into practical tools for informing diagnoses, making prognoses, guiding treatments, establishing dosages, and more.
Omnio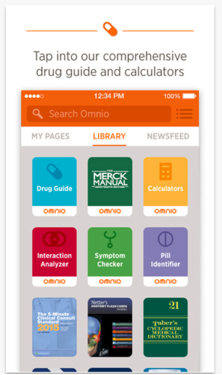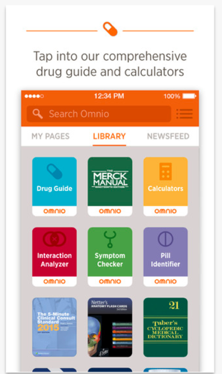 Image via Apple.com
Omnio is a popular clinical resource app with similar functionality to Calculate, Medscape, and Epocrates. This app also includes a library reference suite, where healthcare providers can search for and store important research and guides to inform their practices. Users also have free access to the Merck Manual, one of the world's best-selling medical textbooks.
Doximity
Image via Apple.com
Doximity provides mobile access to the largest physician network in the U.S. Healthcare providers use the app to send and receive HIPAA-secure communication, stay up-to-date on medical news, network with and find U.S. physicians, and manage their professional careers. This app is optimized for the new iPhone generation and provides access to the largest physician network anytime and anywhere when used on a reliable 4g network.
NEJM This Week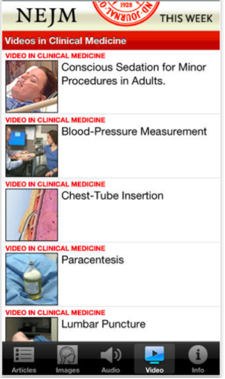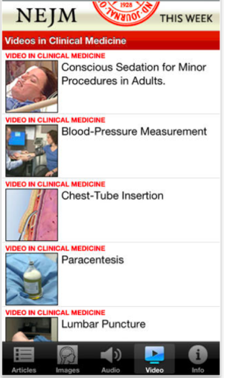 Image via Apple.com
NEJM This Week, developed by the New England Journal of Medicine, features the latest medical research and peer-reviewed studies. Images of medical conditions and procedure videos are available in the app. Though they're intended for medical professionals, students and individuals interested in learning about medical conditions can also use these industry-leading publications and reference tools.
Virtual Practice for Doctors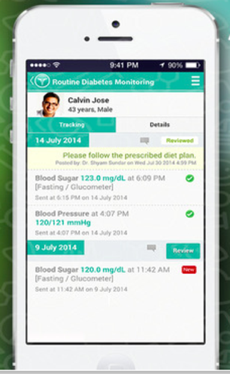 Image via Apple.com
Virtual Practice for Doctors holds great potential for improving the quality of healthcare and attention provided to patients. This app permits healthcare providers to monitor health remotely, manage appointments, conduct video consultations, and communicate with patients. With the implementation of electronic health records, this type of information sharing between doctor and patient will come to play an increasingly important role in the healthcare delivery.
MyChart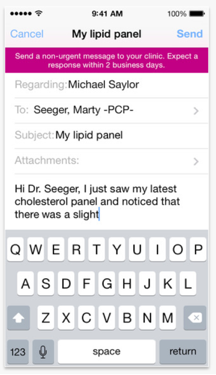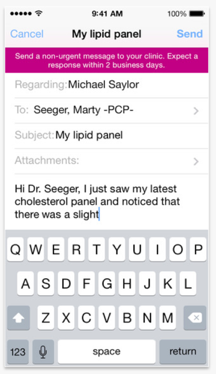 Image via Apple.com
MyChart is a medical app for use by individual patients. It creates a direct communication channel between patients and healthcare providers. Patients can check test results, track medical treatments and immunizations, pay medical bills, manage appointments, access family health information, and upload health and fitness data from other health-tracking apps, including Apple Health.
Pregnancy +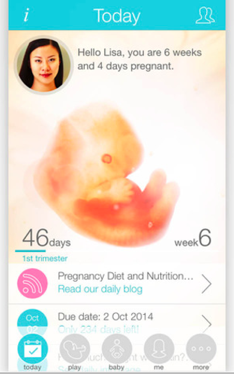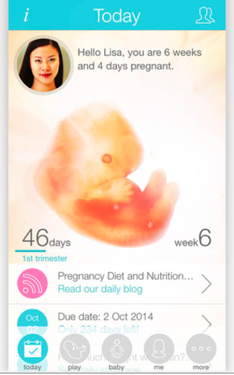 Image via Apple.com
Millions of people use Pregnancy + to track their pregnancies. This app also comes recommended by the U.K.'s National Health Service. The app tracks health information for soon-to-be mothers, logs doctor's appointments, includes a kick counter, has a place to upload color baby scan images, and provides daily information about the user's pregnancy.
iPharmacy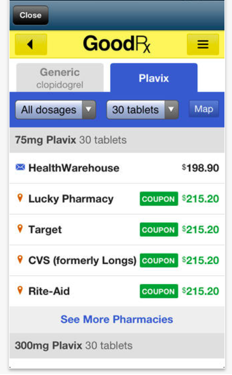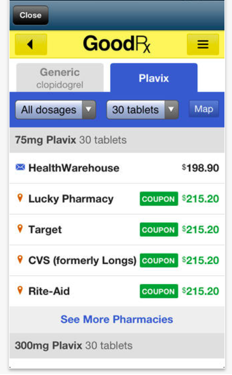 Image via Apple.com
iPharmacy is a tool for both patients and doctors to identify pills and find the lowest prices for prescriptions. In addition to price comparison, the app includes an electronic discount card for use at more than 60,000 participating pharmacies. Patients can also track their medications to document whether they are following the instructions prescribed by their physicians. Pharmacies like CVS and Walgreens also have their own apps, which allow patients to use their smartphones to scan the bar code on prescriptions to place refill orders.
The great versatility and specialization of medical smartphone apps drive the apps' immense growth and rapid adoption. Whether you're a healthcare provider or a patient, you're sure to find many of these useful for managing health.