Since its launch in 2004, Facebook Inc. (NASDAQ:FB) has been regularly upgrading the quality of its offerings from latest app integrations to other platform changes. The latest feather added to its cap is the money transfer feature in facebook messenger that allows a user to securely share money with fellow facebookers. Now a user will not have to leave the site to make any monetary transaction.
Going back to its foundational days, the earlier website's aesthetics clearly showed the creator's naiveté. The front page displayed the institution name and a list of purposes served by the site. The theme color has not changed to date and continues to identify the brand. Anyone who was 13 above and possessed a valid email address was eligible to open an account.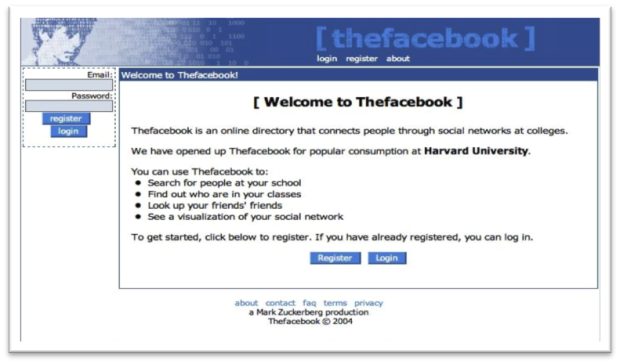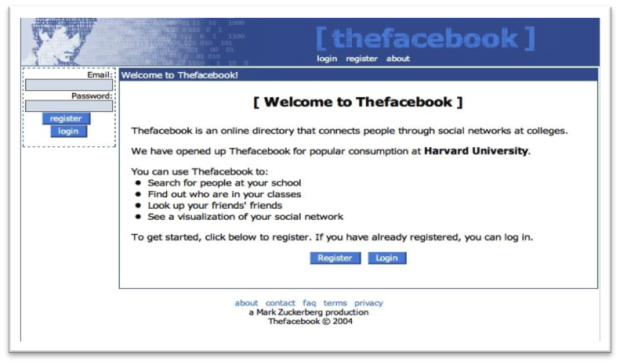 You can notice the site name 'Thefacebook' which was next year changed to 'Facebook' on 20th September 2005, which then became the brand logo.
And it was in 2006 that multiple image uploading facility was introduced in facebook, which has since then dominated the major content type shared over the platform. News feeds and share button were also launched this year, changing Facebook's image from personal directory to a happening portal, with many events occurring on a routine and links to external sites. By 2007, it had achieved a user base of 50 million.
The concept of Facebook Wall came to fore in 2008, wherein a person could get all his network news feeds on his wall.
The transformational Facebook 'Like' button was launched in its 2009 version that enabled people to like statuses, photos and other feeds showing on their page and others.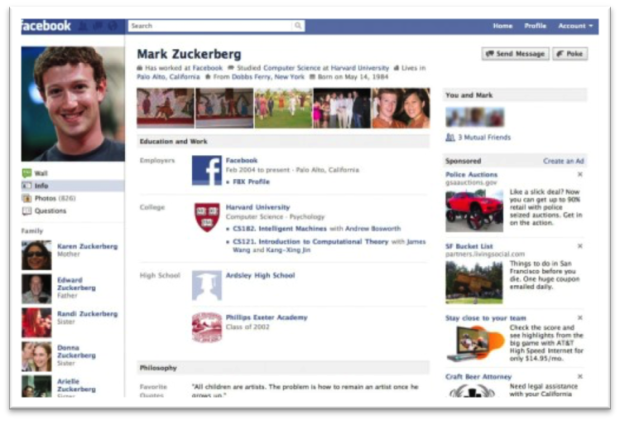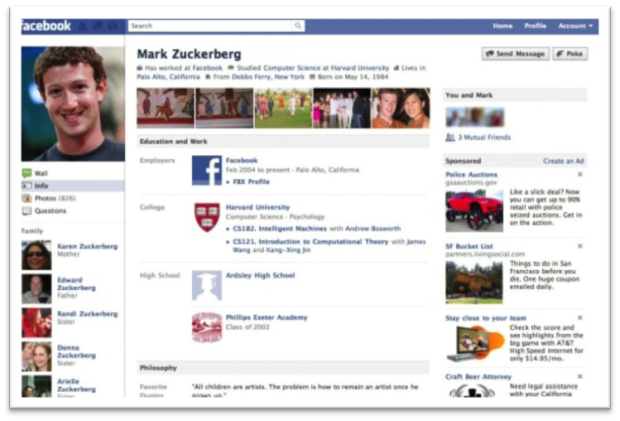 The 2010 layout offered a sneak peek into a user's personal space to any profile visitor, hence jeopardizing people's privacy. This layout generated sheer criticism from the users; despite this none of the users deactivated their facebook accounts and were forced to take in the change.
And then after a series of small design changes and feature upgrades, it was in 2011 that the evolutionary Timeline was introduced and is going strong till date. This layout paid more attention to photos and the two column design bifurcate the profile elements into clear categories.
In 2012 there were no major changes in the site except sponsored stories, but the company underwent a ground-breaking change transferring its ownership from private to public and purchase of Instagram.
By announcement of 'Buy' button integration in ads and addition of Trending Stories suggestion, in 2014, facebook extended its platform to support eCommerce activities for businesses targeting their audiences and consumers looking for new products.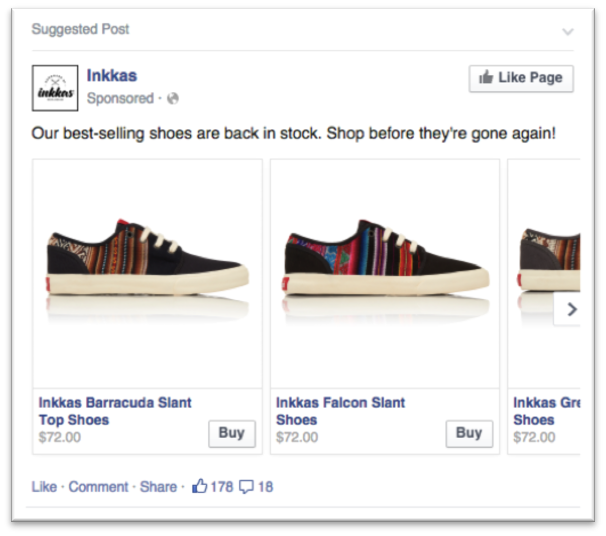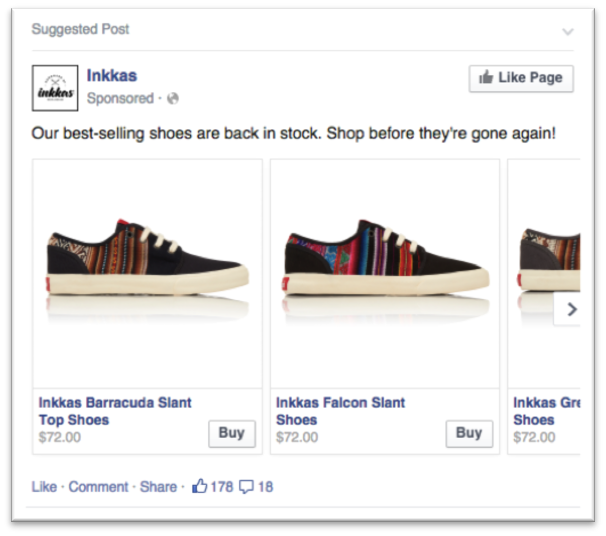 Even now facebook constantly upgrades its news feed algorithm that controls the content display mechanism. Where an average user network generates 1500 news feeds, only 20% of the most relevant feeds are displayed to the user. This relevancy is decided after considering user's past likes and navigation behavior. This algorithm undergoes frequent changes to match user interests.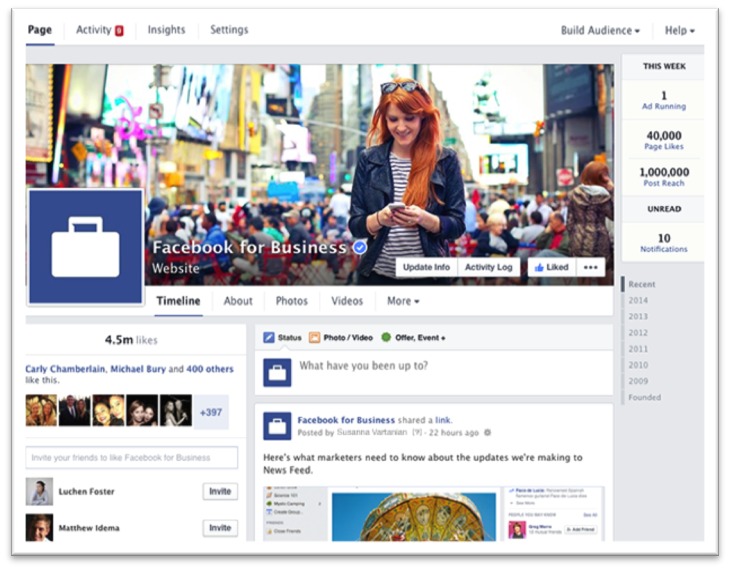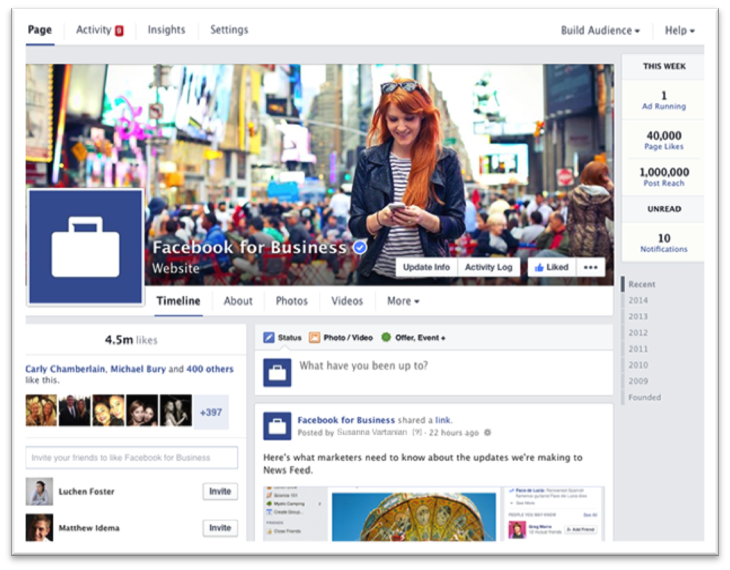 Being a networking site the primary purpose of people registering on facebook is connecting with their friends and communities while checking out latest market products with handy reviews is just an add-on. Keeping in mind such user requirements, facebook constantly works towards understanding its users to post the most suited news feeds.
Hi-tech image capturing devices are sprawling markets making the customers habituated to the fine quality photos, taking this into consideration Facebook has extended its support to larger image resolutions.
And the next big move is the auto-play video commercials, which are covering facebook walls at a mercurial speed. With facebook user base crossing 900 million and reportedly 864 million daily active users, the click-through rates for these ads is good enough for start and looks promising as per the future trends.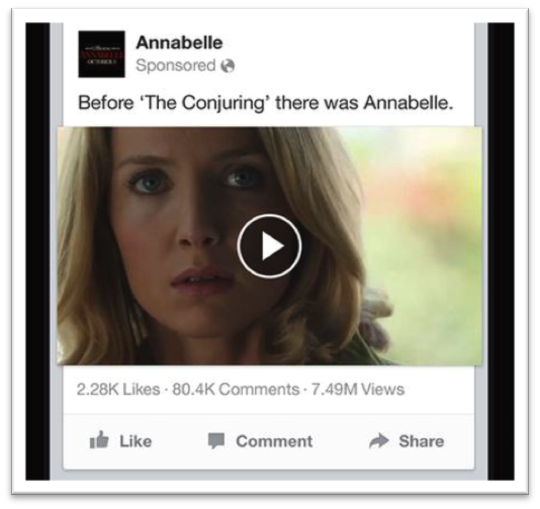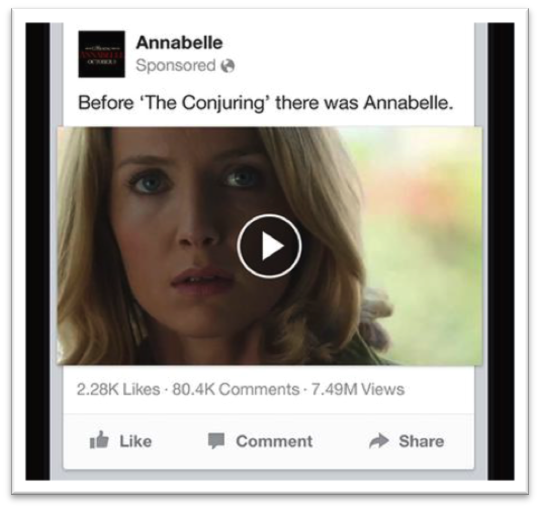 But as per the company's policy of serving user interests, algorithms will be employed to evaluate user behavior and click through engagement for optimized marketing. Also for those not particularly interested these auto-play video ads can be turned off through settings.
By acquiring WhatsApp and Snapchat, Facebook has already set in plans to target the massive mobile user-base that accesses Facebook through their smartphones.
Keeping up with the user expectations and business requirements, facebook has many plans in its kitty this season like fast downloading 'instant articles', third party app integration with messenger to share docs, actions performed on a story anywhere will reflect in facebook if that story or article has been shared on Ffacebook, and some more in the making.
With this perpetual purpose oriented propositions being added into the website, it's next to impossible replacing this giant social network which is not just sustaining itself with innovations but growing each day.
Author Bio:
John Siebert is the President and CEO of Tranquil Blue – Tampa Website Design that focuses on all kind of website design, mobile app development and search engine marketing.