Google Inc. (NASDAQ:GOOGL) is looking forward making online shopping a more pleasant experience for the users and is planning to introduce "Buy Button" on its search-result pages in the upcoming weeks, according to a report from WSJ. The buy buttons will allow the users to purchase directly from the search results page without the need of going to the sellers website.
However, there is a catch to it. The buy buttons will not be added to "organic" search results directly, instead they will be applied only to some sponsored search results. So, companies need to pay to get the buy button in front of their listing. One of the first retail partners of this feature could be Macy's.
One good news for the publishers is that Google will not take any share from the sales price of items instead it will continue through its existing advertising model which clearly means Google will not function the usual way online marketplaces like Amazon's and eBay work.
The sponsored results will reportedly take the user to a special purchase page where he/she can select the type of product they want, fill in the details and make the payment. This special purchase page will be hosted by Google itself, so everything right from product selection to payment will be done on google's own platform, eliminating the need of switching to any other platform. Google will also allow the users to store credit card information for future transactions.
Google clearly leads the search business on desktop computers but is facing stiff competition in the mobile search segment. Because of a massive increase in number of smartphone users which is expected to reach 2.5 billion mark in 2015, the mobile search market has increased many folds, so has the competition. Google itself had said earlier this month that searches on mobile devices outnumber searches on desktop computers in 10 countries, including the United States and Japan. Thus, with these movies Google is trying to strengthen its postilion in the mobile search business.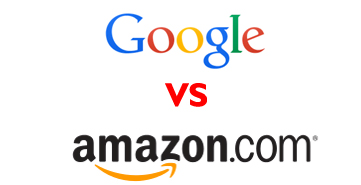 Google has always mentioned that their service is way more than just providing ten links to the other sites. The latest move can be seen as a prime example of this.
This move can also be seen as an attempt to compete with e-commerce giants like Amazon and eBay. Amazon and eBay have been dominating the eCommerce market for quite some time now. What might bother Google is that a new trend of going to specific apps such as Amazon or Yelp has started among smartphone users. By offering shopping option right on search listing, Google has attempted to keep its hold on internet users intact.
Probably as a test case, earlier this month Google had announced a feature for the US consumers which allowed them to directly order food from restaurants from its search results by partnering with six companies including MyPizza.com. While searching for the nearby restaurants, internet users were offered with a "Place an order" option to make an order instantly.
One advantage that the specific app such as Amazon have that they store payment information of the users, thus it becomes easier for the users to order something. For Google, Google wallet could be the answer for this. It will allow the users to store their credit card details and use it for the future purchase, thus reducing consumers efforts.
The addition of buy button could even mark the beginning of a full-fledged online Google Store just like Amazon and eBay. An online store from Google could be a huge blow to all the eCommerce giants and might lead to an intense competition in the sector.