In the last two years, we have written many articles and you have probably read enough about many smartphone manufacturers, network providers, mobile app development companies. While each of these companies is different in operations, objectives and culture, there is one common thing they all work for: Profit. However, there are is also a company that stays in the business with a goal to do something unique and much appreciable: connecting roots when working in another country and helping migrants who face challenge due to cultural differences and language.
Lebara, a mobile network company from UK helps people to stay connected with their roots while working in abroad. By offerings cheap long distance calls, via its PAYG SIM, and instant money transfer services, Lebara has made the life of migrants, who generally come from not so well-to-do family, easier and fun filling. Even, for the other migrants, who frequently make long-distance calls the affordability is still a challenge. I can totally relate with the struggle and sufferings; back in 2007, when I was in Philippines, my family had instructed me to call back home daily without any miss. However, expensive call charges refrained me following the instructions and I used to end up skipping the calls that kept making me feel bad on the regular basis. I tried to find an alternate solution, but the poor network quality of other low-cost service providers never allowed me to enjoy the feeling of calling back home every day. Frequent disconnects, lags and voice quality only dented my happiness I get by calling back home. Ahh, I wish Lebara would have been there!
Quite recently, Lebara has partnered with global leader Huawei to provide a world-class networking service at a very affordable price. Both the companies have extended their existing collaboration to deploy next generation charging system. The new system will help Lebara customers to have a single sign-on process to make use of all Lebara services.
Gordon Luo, CEO, Huawei UK said: "I'm very pleased to announce this partnership with Lebara. Lebara has a reputation for providing innovative, flexible and cost effective services to its customers and Huawei is honoured to have been selected to provide the Online Charging System upgrade. As a global company, we are proud to provide Lebara with the most up-to-date and advanced digital charging solution."
But the services are not the only reason Lebara is known for. Registered in 2008, Lebara Foundation also helps displaced community around the world by providing housing and education. The mission of the foundation is to provide access to shelter, food & water to million of children across the world.
Let me narrate an interesting case study that helps you understand how much Lebara Founding is committed to the cause: Joseph and his wife have seven children, aged between 13 and 27 years-old. Joseph is unable to work due to the kidney failure. His two sons who are in his mid 20's are supporting the family by earning Rs. 2,000 per month. During the war in Sri Lanka, like many others their house was destroyed and when they returned to their village they had to clear the jungle that had taken over in their absence. The family was forced to cook and spend their nights roadside and until they got a temporary house, which was in a bad shape.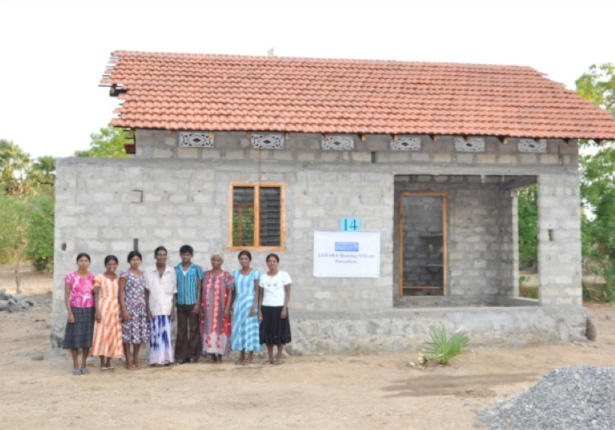 Lebara Foundation learnt of their quandary and has now built them a permanent house in the Lebara Village, where Lebara Foundation rehabilitated many others like Joseph.
A company is always known for it values and what it gives back to the society. By being actively involved in social work like rehabilitation, Lebara has proven one thing for sure: every penny earned is not for personal gain, you must give back to the society against the morals and values you have earned from it. Being as a migrant, I also feel that it is our duty to contribute such social cause, if not directly, in a form of buying services that could bring a good life to many.