The Event Management Industry in India is today growing at a trailblazing pace. With a CAGR upwards of 20%, the annual revenue for the non-marriage events is at a staggering $730 million (INR 43,750 million). If one was to include the marriage as an event, the revenue is close to a mind-boggling $40 billion (INR. 24,00,000 million).
Most of this industry is unorganised and fragmented, providing an underserviced need for consolidation at the bottom of the pyramid. Every stakeholder, be it a vendor providing audio and lighting or another providing artists or a third one providing the assets required for an event, would like to project their company as an integrated event management company. The pricing of services offered to the event host is often based on the urgency of the services, availability of the service providers rather than the client's budget. What is needed is a transparent offering of several event-related services from several service providers at a competitive price.
The arrival of the event management companies on the Internet has brought in a lot of visibility in the event management industry. The event host can now search for several event management companies, provide a budget so as to tailor the event accordingly and insist on a choice of artists connected to an event.
Globally the B2C e-commerce industry is forecasted to touch $1.72 trillion in 2015 and in India, B2C e-commerce industry is estimated worth INR 222.87 Crores. This only brings to fore the untapped potential for usage of online procedures amongst stakeholders in event management industry.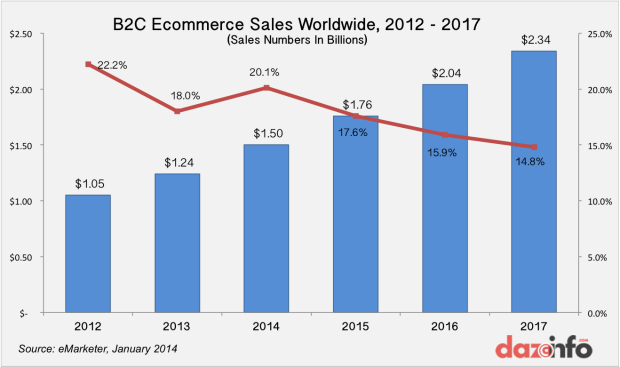 With online commerce growing at a CAGR of 12% in India , the day is not far off when event hosts get higher value for their spend because of increased choice, better availability, competitive rates and transparent pricing from the event management companies and the stakeholders from event industry.
The 11 most known online event ticketing platform in India, includes Explara, IndianStage, Townscript, BookMyEvent, Kyazoonga, TicketGenie, MeraEvents, AskLaila, Sulekha Events and BookMyShow.
It is in the above context that the recent acquisition of IndianStage by Explara is a welcome development. Both these companies are based out of the Indian Silicon Valley, Bangalore and are in the space of event ticketing platform. This equity cum cash deal will ensure that Explara can enter the Entertainment space too and have client base covering the verticals that include business, technology, sports and entertainment. IndianStage and Explara are both funded by Blume Ventures.
While talking toDazeinfo, Santosh Panda -Founder & CEO, Explara.com – said, "Explara has already integrated the IndianStage's team, operation & process in last few weeks. We will be steadily migrating the customers to start usingExplara product/solutions. We think this entire exercise will take 9 to 12 weeks." He adds, "We are open to acquire/acqui-hire startups looking to grow faster by teaming up with Explara."
Industry pundits feel that these online ticketing platforms will have to consolidate their offerings, considering most of the events are pegged to tickets low in cost. Therefore, if these platforms could manage to offer online booking of tickets for movies to big conferences, it has got a long way to cover. Global online movie ticketing market is estimated to grow by $13.72 billion by 2017, with a CAGR of 7.3 percent. While in India, currently, the market is worth $50 million (INR 300 Cr). Nearly 3.6 billion movie tickets are being sold in India every year. The growing penetration of internet, smartphones and healthy buying capabilities among teens, the industry is poised to grow multi-folds in the next few years.
After the purchase of majority stake of Eventifier by Bangalore-based BookMyShow in February 2015, Acquisition of IndiaStage by Explara is the second major development in the online event ticketing segment. The BookMyShow deal has been valued at a little over USD 2 Million, however, Explara-IndisStage deal size is still a matter of speculation.
The changing market dynamics are pushing these online event ticketing platforms to act more than just a ticket booking facilitator. Events organisers are looking to platforms that could offer a suite of services, like pre-event promotions, ticket booking, online streaming, post event marketing etc, sewed together.
"Online ticketing is not the only technical capability the event organizers are expecting from ticketing platforms these days. Therefore, we have a whole gamut of technology products to offer that support an event at the back-end — beginning from identifying a venue to finding service providers to the sale of tickets to event check-in and badge printing, event networking and digital brochure service, live-streaming of content and sale of the same by packaging it into modules," says Naidu Darapaneni, Founder & CEO – MeraEvents.com.
The consolidation amongst the players is bound to level the playing field of event ticketing portals. It will also help the Indian Event Ticketing Platforms to join ranks with larger global event ticketing portals including Peatix, EventBrite, Rezware XP7, Purple Pass Ticketing, etc. However, which will stand at the last and at what valuation, it would be interesting to watch.