If you are one of those few who is actively using mobile map of Facebook Inc. (NASDAQ:FB), you might be wondering how Facebook Map for mobile web version has suddenly become more (or less) accurate! It is because Facebook has started sourcing its location data from soon-to-be-sold Nokia's HERE map. The social networking giant has silently inked a deal with Nokia to leverage on its massive database built by the company in the last two decades.
Once the leader of the mobile industry, Nokia is considering to sell its map division soon and many companies, including Apple, Samsung, Amazon, Baidu and of course Facebook, have set an eye on the Nokia HERE. While the deal is expected to fetch at least $2 billion for Nokia, many industry analysts feel that it could swell up to $3.5 billion, considering the massive database and expertise Nokia has in the field of location mapping service.
However, by integrating location data of HERE, apparently, Facebook has taken a lead. People close to Nokia Map division feel that Facebook is the best option for Nokia HERE as the social networking giant has got a massive user base of 1.44 billion, and nearly 1.1 billion users are on mobile.
When TechCrunch contacted Facebook about the development, the company's spokesperson confirmed, "We are testing Nokia HERE maps across Facebook to give us more control and flexibility in delivering a consistent maps experience. I can confirm that we're testing HERE maps in Android versions of some of our standalone apps like Instagram and Messenger as well."
Location Based Services: Next Big Thing
So, why is Facebook betting big on Nokia HERE? The answer could be segregated in two parts:
Photos are the more popular type of content on Facebook. A little over 250 billion photos are uploaded on Facebook by now. Daily, 1.44 billion users are uploading 350 million new photos on the world's most popular online social network. Interestingly, due to the emergence of location-based apps, most of the smartphone users are keeping their GPS location on and a majority of these photos are auto-tagged with users' location. Nearly 17 billion Facebook posts are tagged with a location.
Therefore, if Facebook has to make further enhancement in users' experience, it would look to nothing but the Photo uploading feature to start with.
The second aspect is directly linked with the company's revenue model. 40 million brands have created a page on Facebook, but only 5% of these spend on Facebook advertisement. Rest 95% are still relying on the organic reach of Facebook, which is nearly dead now after the latest three major changes. Mark Zuckerberg and team are constantly introducing new features to Facebook page owners to lure brands and convince them spend at least a small share of their online advertising budget on Facebook.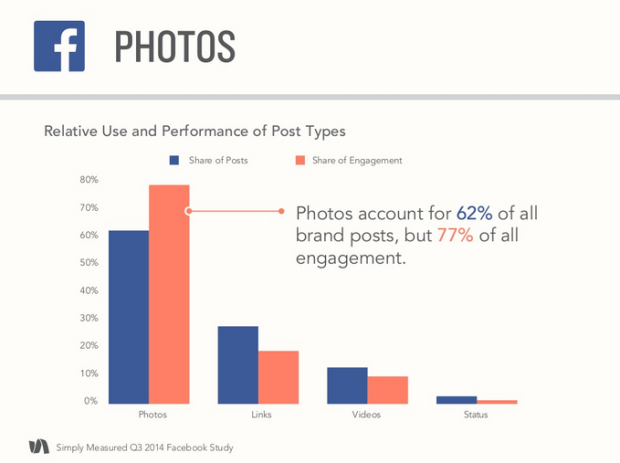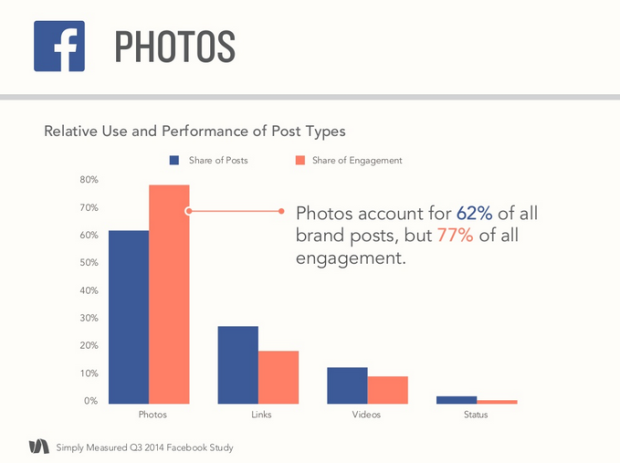 For brands Photos are the important content when it comes to advertising on Facebook. Photos account for 62 percent of all brand posts but create 77% engagement. If Facebook could provide more precise location data, brands could opt for a better-targeted marketing approach, resulting in a greater ROI.
Facebook-Nokia HERE Acquisition Has A Challenge Too
Facebook, however, is yet to integrate HERE map data with native apps on iOS and Android platform. The existing Facebook app is still powered with Apple iOS map or Google Map. But, on the mobile website, location data is being derived from Nokia HERE.
By taking a step forward and integrating location data from Nokia HERE, Facebook has surprised many, especially when the possibility of acquiring HERE by some other company can't be ruled out. However, people close to the matter believe that Facebook is almost sold on Nokia's HERE. Therefore, the company has started testing the service by integrating it on the platform. The development will help Facebook to analyse the real capabilities of HERE and integration challenges that would have occurred post-acquisition. If things go as expected by Facebook, the social networking giant could go the extra mile to acquire Nokia HERE division.
On the other hand, Facebook is caught in a situation where it could face a blow if some other giant, say Apple or Samsung, makes a higher bid and buys Nokia HERE to strengthen its position in the location based services offerings. Facebook would be left with no other option but to negotiate with the new owner of Nokia HERE to use the service on a licensed model; And, that too, if the new owner of Nokia HERE agrees to expose the location data.