Content marketing trend predictions for 2015 have accurately recognized the growing importance of brand publishing, not only as a marketing strategy, but also as a method of developing a brand identity. Brand publishing is not reserved just for the biggest names – small and medium-sized businesses can also benefit from this practice, as it helps with brand positioning and reaching a wider audience.
Why is branded content important?
For brands that want to become publishers, the content creation process is a matter of taking control. With branded content produced in-house, it's much easier to supervise the kind of content that gets created, as well as ensure that it properly reflects the brand image and its core message. Unlike sponsored content, branded content does not have a trust problem, and its authenticity is not brought into question as the content resides on the brand's own official pages and profiles.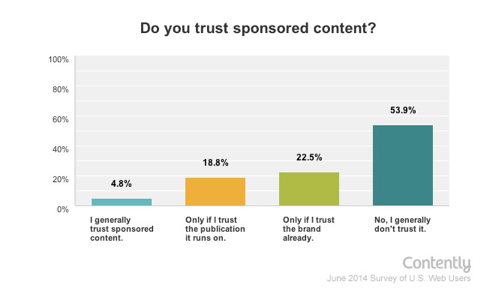 Controlling the presence and engagement on social media is another vital aspect of brand publishing. Keeping up with the ever-changing landscape of social networks is a daunting task for any publisher, especially considering that new social networks appear all the time, and the old ones merge, get acquired, or transition into different business models. While it used to be enough for brands to have an official blog as a publishing outlet, the content is now moving elsewhere. Reports show that the use of blogs dropped from 72% last year to 67% in 2015. Nowadays a strong social media presence is a must, and an increasing number of brands seek out to build their own content hubs as a means of unifying all their publishing efforts. This results in a greater amount of independence, as they don't have to rely on third-party services to provide a publishing platform. The example of Google+ splitting into Photos and Streams shows the type of obstacle brand publishers may face if they decide to keep all their eggs in one basket.
How to get it right?
As with any other content marketing strategy, planning comes first when venturing into brand publishing. The first step is deciding on the main type of branded content that is going to be created, then choosing the right platform to accommodate it. Social networks are a great opportunity to gauge the audience demographics and tailor the content accordingly. However, they also pose a challenge due to technical limitations of each social network, such as content length or type of media that can be shared. That is why the style guide for brand publishing needs to align with the possibilities offered by the platform, as well as with the interests of the audience.
Branded content can be tied to the main website and status updates across several social networks, but extending to blogging platforms increases the reach, improves the visibility and helps the brands vary and categorize the type of content they create. Simple platforms like Tumblr and Medium are more appropriate for visuals and brand-related storytelling, while publishing on LinkedIn makes sense for business topics, case studies and success stories. Small brands and startups might opt for an established CMS like WordPress or go lightweight with an website builder like IM Creator that can host a hub page with links to brand's social media profiles.
Whichever platform is chosen as the default one, after a while it's advisable to experiment with spreading out to other platforms and varying content type. Every content decision should be noted and planned in the brand's editorial calendar. Used by all influential publishing companies, this tool helps maintain consistency, which can increase traffic and page views by 260%.
The content calendar should also make room for repurposing existing content into different kinds of media and for different platforms. Turning an article into an infographic or releasing a printed companion to online content can drive up to 10 times more traffic to the brand's website.
Defining the purpose of branded content is an essential part of the content marketing strategy, and it will usually depend primarily on the niche or the type of business in which the brand aims to position itself.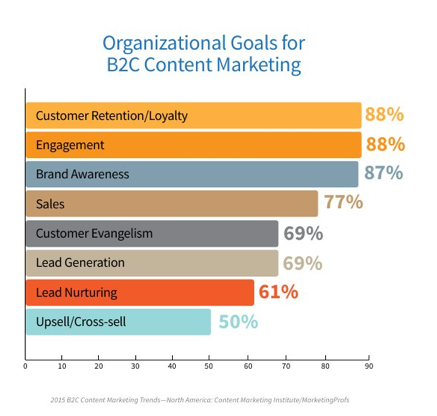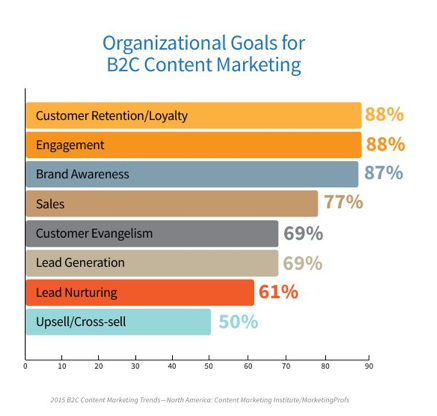 Although the ultimate goal will be in the domain of marketing and sales, that does not mean the branded content should be devoid of creativity. On the contrary, powerful storytelling, captivating visuals and personal experiences drive the audience's interest and loyalty. Brands should also remember the value of transparency when promoting branded content, as it inspires trust and results in a genuine impression upon readers. Brand publishing represents a major change in advertising practices – now it is up to brands to adapt and make the best of it.