Facebook Inc. (NASDAQ:FB) wants to keep the world connected on its platform, either by tying up with global names or by integrating new features on its own platform. In the latest development the online social media giant is all set to roll out a new service that will host News Content of few leading media publishers on the platform, instead of having just a preview link that redirects users to the news publishers' website.
As and when Facebook will roll out this news officially, it will be a significant gain for the media companies who will join hands with a network that has a massive user base of 1.4 billion internet users. The association will be a new format altogether, which Facebook intends to test in the coming few months. The New York Times reports that leading publishers, including National Geographic, The New York Times, and BuzzFeed, will tie up with Facebook to roll its content out directly on the network; while The Times is almost on the verge of closing the deal.
It seems like Facebook is gearing up to become almost like a web browser. Earlier, news content shared on Facebook would be linked to the respective news website and on clicking would open in a web browser. Now, Facebook itself will host the news and publishers could save some of their marketing dollars, budgeted to spend on Facebook marketing.
Who will be benefited- Facebook or Publishers?
It is evident, Facebook is doing everything in its power to maintain its dominant position in the online social media industry. But the big question here is, will the new initiative benefit both the parties or it has got its side effects that may hurt many budding publishers badly?
In order to make this idea an instant click with publishers, Facebook has been talking about sharing the revenues. Publishers can run advertisements alongside their content, which will help them in monetizing the traffic being generated by their content on Facebook. In the past also, Facebook and The National Football League (N.F.L.) had tried similar kind of association and shared the revenue; Facebook was showing Verizon Communications Inc. sponsored N.F.L. clips Verizon was paid for.
Facebook Talks About Load Performance
When we click on a news link on Facebook, it redirects to the web browser which takes a minimum of 8 seconds to load. According to Facebook, this is too long, especially for mobile users. If the news content is hosted on the networking itself, this time can be reduced, if not much but at least by milliseconds.
Honestly, in a time when we need everything at a click, if page loading time reduces by a nanosecond, it matters!
Will this deal hurt the publishers?
There is no denial of the fact that Facebook has the largest user-base globally. By attempting to make news content consumption seamless, Facebook is yet again trying to retain its users and encourage more customer engagement. Who wouldn't love to read news without having to exit from Facebook? It is like clubbing two things in one place.
From the point of view of publishers, the partnership does not come without some amount of risk. Most publishers garner revenue through their self-collected database. Either they have a subscription model or they monetize the incoming traffic to the content hosted on the site itself. If they join hands with Facebook, then they will need to compromise with the clicks that they receive solely on their website. The monopoly over their dollars will cease to exist, as they will then enter into a revenue-sharing model.
Although everything is in transition, in lieu of these reasons, I wouldn't be surprised if many leading publications show a cold shoulder to Facebook's news hosting idea.
The Rich Becomes Richer; The Poor Becomes Poorer
On the brighter side, leading publishers will get a direct access to 1.4 billion internet users without spending any marketing dollars. By hosting a news content on the social networking platform, publishers are sure to hit the jackpot in terms of number of readers. This will have a direct effect on the revenue and leading news publishers will only get richer and more popular with the exposure to Facebook's widespread audience.
However, the news might come as a thunderbolt for those budding publishers who thrive on Facebook's organic search.
In 2012, Facebook had officially announced that organic Page reach to its fans is just 16%. However, by February 2014, organic reach reportedly declined to 6.15%, while by January this year, the organic reach had been declared almost dead. In such scenario, if Facebook ties up with a bunch of leading publishers and hosts their news content, those publishers who are already facing warmth due to the fall of organic reach, will become more distressed.  Small publishers will definitely find it more difficult to reach prospective readers well in time via organic channels.
Facebook Adding New Revenue Streams
Given the massive internet user base Facebook has, it is now important for the social media giant to keep its users engaged on its platform. Off late, Facebook has introduced many add-on services to its users and is aggressively integrating all the promising business models into its platforms to keep users – viz-a-viz investors – interest alive. With over 1.4 billion user-base worldwide, Facebook is slowly evolving to become the one stop platform for all online services that are creating buzz in the market.
Since its inception in 2004, after a decade in the industry, now Facebook is on a spree to increase user engagement. It has made inroads into almost every possible sector. With Whatsapp, it made advent into the messaging industry.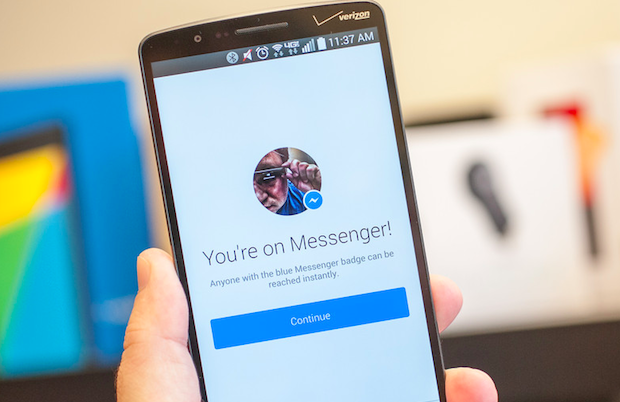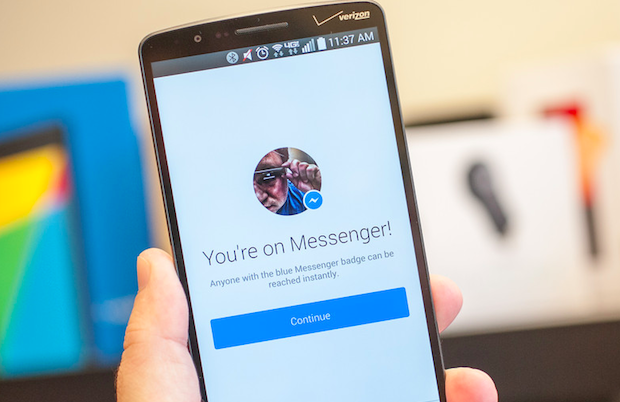 Recently, with only 500 million users on the messenger app, Facebook introduced money transfer feature. At the beginning of the year, 'Shop Now' button for Groups was introduced, encouraging buyers to do their shopping without having to leave the networking site. Apparently, it's time for Media.
In order to ensure that everyone is able to use Facebook, it has open-sourced its Augmented Traffic Control, a wi-fi tool that can be used to test how a mobile phone is performing in various networks. Even if your bandwidth is low Facebook optimizes itself to provide  seamless user experience. At present, Facebook is also busy trying out a mysterious app- Phone to leverage the huge database of mobile numbers it has collected from users on the networking site!
It did not take much time for Facebook to realize images and videos work best with brands. It changed its news feed to automatically play the videos hosted directly on this platform.
Facebook does not need to go hunting for users. What it now needs to do is, keep these users glued to the networking site. And going by the way Facebook is rolling out new features and announcing new developments; and with so many offerings and many other things on the cards, Facebook will continue to remain unbeatable in this industry.