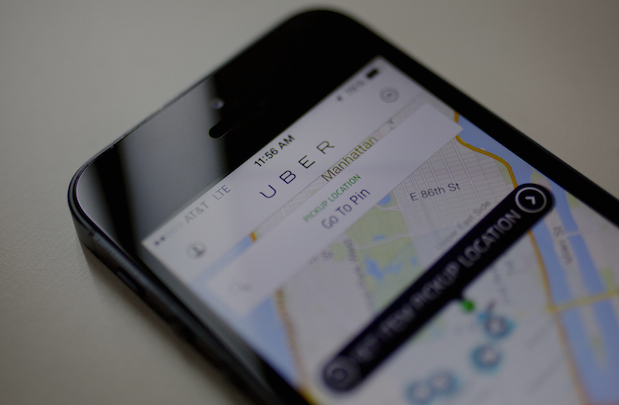 US-based Uber will sign its first investment tie-up in India with Times Internet, the digital arm of Times Of India (TOI), to capture the Indian taxi market more aggressively, as reported by FT.  This will be a strategic investment by Times Internet to support Uber's expansion plans in India.  The deal is, reportedly, of a small amount though, rumours have it that Times Internet will invest something around INR 1 billion (U$16 million). However, this tie-up is a big step for Uber to make its foothold strong in Indian market. Uber's main purpose to tie up with the digital arm of one of the leading media houses in India, is to get a deeper understanding of the local market and also to have a more widespread reach via various assets of Times of India, like its print, television and the huge number of daily readers.
The partnership is not something new for Uber. Its alliance with Chinese internet giant Baidu, Inc. in the past has helped Uber make a strong foothold in China.
On the other hand, this is also not the first foreign deal for Times of India. This deal will be a part of the Times Global Partners, a platform that TOI have established to welcome successful companies on board and leverage the growth of Indian market. Previously, Times Global Partners had made partnership deals with foreign media houses like Huffington Post and Gawker Media.
Very recently when news of OlaCabs negotiating with Russian Billionaire Yuri Milner's investment firm DST Global for an investment for $400-$500 million shot the headlines, it triggered the fierce battle between OlaCabs and Uber with a new vigour.
Ever since Uber launched its services in India in 2013, its battle with Bangalore-based OlaCabs has been interesting. Indian taxi market is reported to be worth nearly $9 billion, and in terms of Uber users, it ranks second after the US. Hence, it does not come as a surprise that Uber wants to win over this market. In an attempt to make a mark in Indian market, at the beginning of 2014, it rolled out the affordable Uber version called Uber X, to eat into OlaCab's market.
Later, in February 2015, Uber made the competition fierce after reducing its fare further low to INR 30 for first 2 kms and per km fair to INR 7, INR 8, INR 9 for UberGo, UberX and Uber Black, respectively. Analysts believe that Uber timed it well as the decision had come at the time when Olacabs announced the acquisition of TaxiForSure. Uber is reportedly in talks to acquire Meru Cabs though, the tie-up with TOI will let it access the huge portfolio of newspapers and Television channels, helping Uber to reach out to its customers more aggressively.
Since, TOI is the one of the leading publications in India with an extensive reach into the local market, it only goes on to validate Uber's decision to tie-up with this media house in order to compete with its local rivals.
Mobile-app based Uber is carefully but fiercely trying to rebuild its brand value that suffered a setback in 2014 after the news of a Uber driver sexually assaulting a female passenger in Delhi came out. Few days back, Uber announced its tie-up with UN Women in order to train women drivers. Uber aimed at creating 1,000,000 jobs for women in India by 2020. However, this partnership lasted only a week. Two days back, UN Women took back its support for Uber's initiative to employ gender quality on the basis of an open letter from International Transport Workers' Federation(ITF).
Although, the ban in Delhi following the assault case hasn't been lifted up yet, Uber is doing everything in its power to ensure safety and win back the trust.
This app-based cab service is trying to expand with a renewed fervor, as it recently decided to expand its Series E funding by raising another $1 billion, raising the total valuation of the company to over $41 billion. Uber has a plan to invest $400 million in India to accelerate its growth and capture the Indian market. The partnership with Times Internet is a great way to enable a widespread coverage in the Indian market. Of all the 55 countries Uber is serving, India is the fastest growing country in terms of User base. Hence, Uber is now putting all its attention to grab the limelight in India.
After OlaCabs recently launched its OlaCafe, a 20-minute food delivery service in major cities like Bangalore, Hyderabad, Mumbai and Delhi, it can be stated that the OlaCabs is not slowing down in anytime soon. It has taken customer engagement to a different level altogether. In order to meet the increasing demand of the customers, Uber has to be on its toes. With the pending announcement, it looks like Uber is doing everything to surpass OlaCabs in this race.