The poster boy of Indian e-Commerce industry Flipkart turned heads when it announced that the company is taking down its mobile website. Clinks on mobile phones will redirect straight to the Flipkart app if users have it downloaded, or to the respective app store to download the app. However, the desktop website will stay as it is.
The trend of going mobile-only seems to have set-in in India. It hasn't been long since Myntra announced its decision to shift to the mobile platform completely, according to reports on TOI. Myntra reportedly has 80% of its traffic and 60% of sales coming from the mobile app. Myntra is now all focused to increase this traffic to 90%. Once they achieve it, the online fashion retail giant will reportedly bid adieu to desktop and mobile web search.
Is India Ready for the Shift to mobile apps?
India boasts of a total population of 1.25 billon, of which almost 75% of the population are active mobile subscribers. An infographic on India's internet presence in 2015 reports India to have 405 million unique mobile subscribers.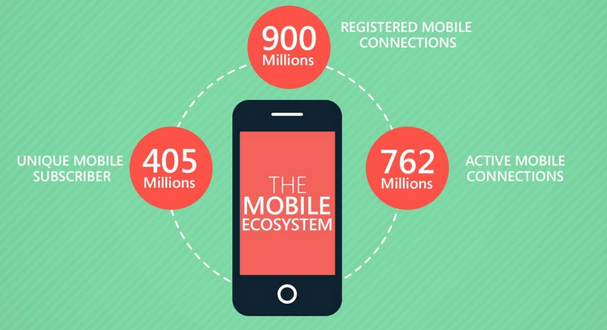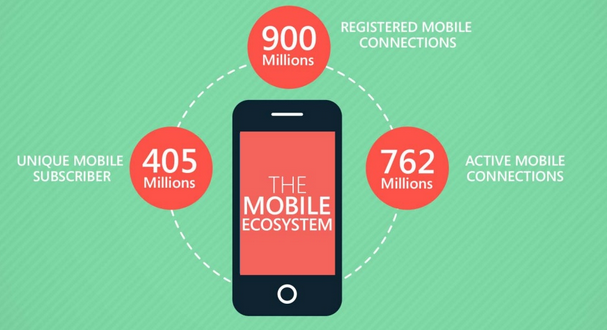 As per the reports from IAMAI and IMRB International, by June 2015, India will have nearly 213 million mobile internet users. The growth in mobile and mobile internet user base clearly indicates that Internet connection is no more reserved for the rich and wealthy population. On the contrary, since smartphone prices are now within the income bracket of a common man – 71% of smartphones shipped in India in 2014, belong to sub-$200 price category – rural and urban Indian population are accessing the internet at a rapid pace. We are Social compiled a report on Digital statistics of India in 2015, which reports almost 13% of the Indian population use PC/Laptops to research on the eCommerce site, while 14% actually purchase via desktops/laptops. In case of mobile users, 9% of the total population researches and buys from an eCommerce site.
According to the survey, 72% of Indian population use mobile to search for a website while only 27% use desktop/laptop. So, is India ready for the shift to only mobile app? Content Square released a report that surveyed the scrolling behaviour of internet users across all platforms. According to the survey, more they scroll, more is the chance to purchase. and the ratio is really high when it comes to Smartphone and Tablet. Infact, the another report from InMobi claims that 71% of mobile users still access internet via a browser as compared to mere 29% who prefer mobile apps.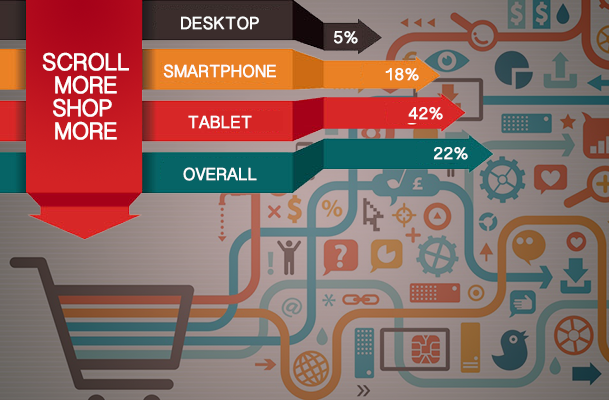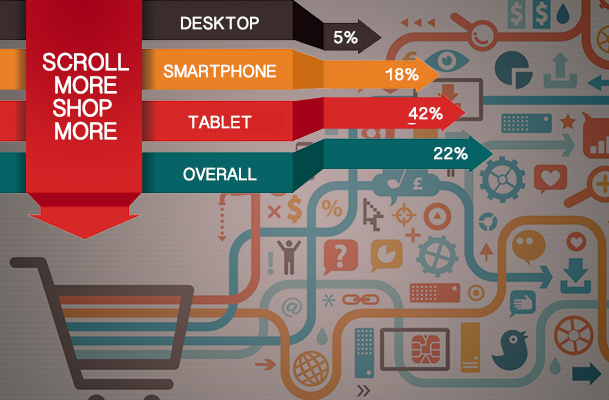 Although there has been a 14% increase in the number of active internet users and 6% increase in total number of mobile subscriptions from January 2014 to 2015, India has still a long way to go in comparison to global numbers.
According to the latest report by IAMAI and IMRB International, the Indian eCommerce industry is expected to grow at a rate of 33% and cross INR one lakh crore (US$16.3 billion) by the end of 2015. But here we are talking of retail giant Flipkart. In 2014, Flipkart sold goods worth of $3 billion and aims to take it to $8 billion in 2015, according to recent reports. By 2020, Flipkart aims to reach out to 100 million customers. With 5.5 million people engaging on Flipkart according to a recent survey by Simplify360, it can be said that whatever Flipkart does can set the trend. If Flipkart chooses to shut down mobile web search for its platform, then with the kind of user base it has, it can very well attract a good number of its users to shift to mobile app or access via desktop.
As a whole, usage of smartphones and mobile internet is growing at a rapid pace in India. Almost 199 million smartphones have been shipped in India as of December 31, 2014. The number is only increasing. In such scenario, if Flipkart decides to go mobile app only, it should be a good move.
[poll id="45″]