Networking sites were initially created to help people connect with friends and family, like-minded people or those with similar interests. Social media today has come a long way from this concept of 'connecting'. These sites today dictate the manner in which we communicate with others across these channels besides becoming the latest marketing channels for advertisers and brands using which they can reach out to their audiences.
MediaVision has produced an interesting infographic wherein they trace the evolution of social media during the last decade. Interestingly, the watershed moment for them is the year 2004, when the largest of all platforms, Facebook, was set up. That the image and video sharing website Flickr was set up in the same year as well is a fact that pales into insignificance.
The Evolution of Social Media Over the Last Ten Years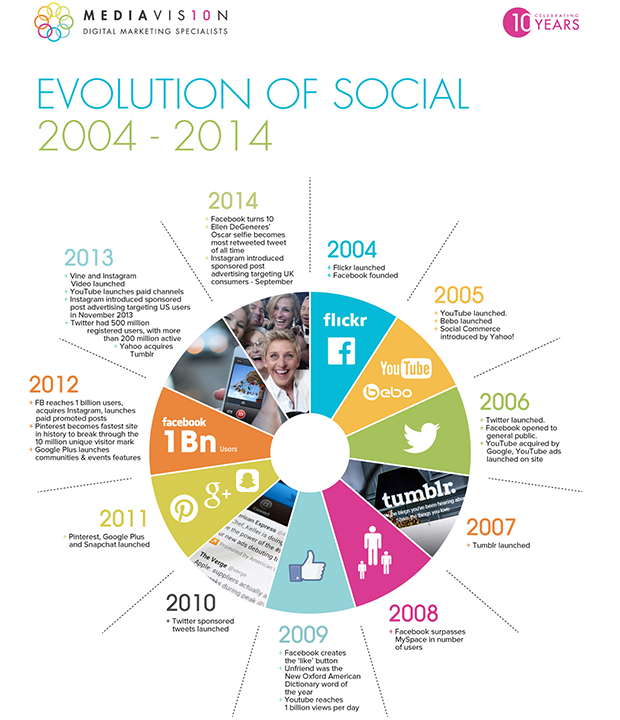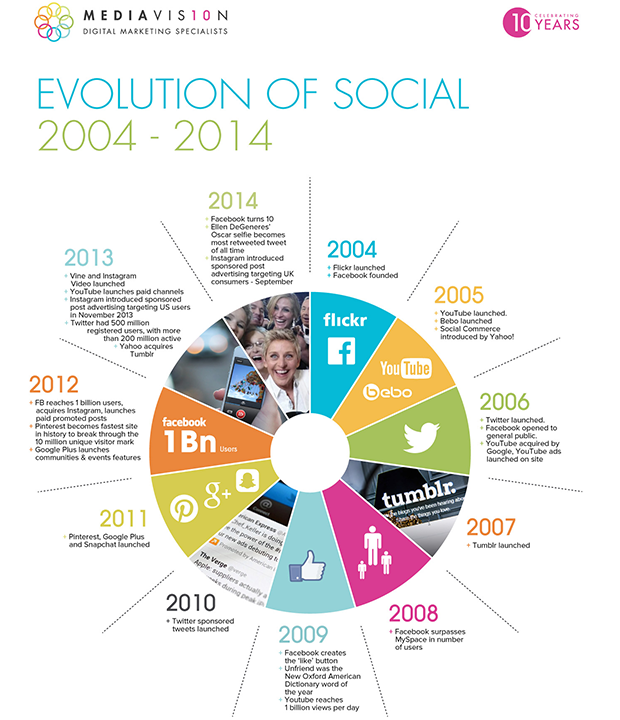 Few of the major highlights of the evolution of Social Media in the last ten years:
Facebook was founded in 2004 and in just one decade its has acquired almost half of the internet users worldwide.
The last one decade almost revolved around Facebook. Be it public launch in 2006, surpassing MySpace in 2008, introducing Like button in 2009 or becoming the first ever online network reaching 1 billion users mark in 2012.
Photo sharing networking, launched in 2010, reached 300 million registered users in December 2014.
Twitter, a micro-blogging social network, was launched on May 06, 2006. The network claims to have 284 million monthly active users now.
Google+ now has 359 million monthly active users.
Video sharing network YouTube is the only third network after Facebook and Google+ that has more than 1 billion users now. The network records 100 hours of video uploads every minute.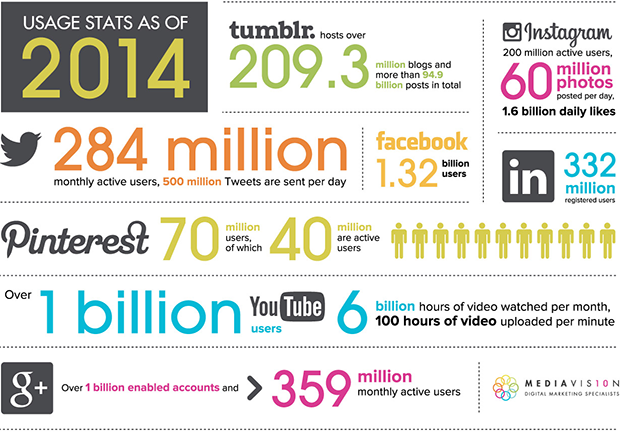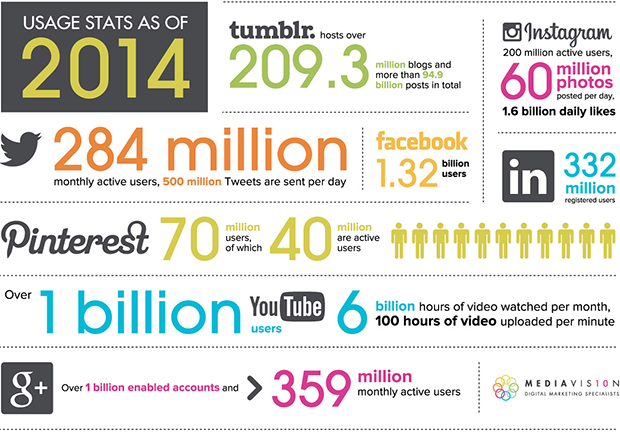 Over the years, social media has evolved hugely and it today affects us in more ways than one. The various networking sites have virtually taken over our lives today and for a person like me who earns nearly half her waking hours online (a greater part of it because I work online), it is difficult for me to imagine that there once existed a life without social media.
Not that I grew up with them around.
NO!
Pretty much a tomboy, I played out on the streets, jumped fences and played pranks on people in the neighborhood. I remember having walked my dog, bitched to the girls staying close by, knitted a pair of socks for an adorable niece, played hopscotch, read the newspaper, played scrabble with my grandpa and even read the newspaper. THAT was normal for most of those belonging to my generation.
I remember being in college when we first heard of email without realizing that this new and weird sounding means of communication would help me earn my bread and butter one day by connecting me with people sitting across distant shores within seconds. My kids today find it difficult to digest that not too long ago, we would actually wait to hear from one another. And even that was a luxury because cell phones weren't ubiquitous and landline phones were a luxury for most people in my country.
Technology has taken over completely, with the social media sites making the greatest difference to our lifestyle.
The GOOD Side of Social Media
The networking sites allow us to be in constant touch with people on our lists.
One tweet, status update or pin is all you need to tell all your acquaintances about where you had been holidaying last week, what is going on in your personal life, your professional achievements and setbacks, your mood swings, the goals scored by your favorite footballer and a lot more.
The reach of these sites is awesome, and connectivity is instant. To top it, this instant connectivity comes virtually for no cost at all! Besides connecting to a cross-section of people (friends, ex-classmates, existing and past colleagues, professional contacts and family) with just a few taps on the keyboard in spite of the huge oceans and long distances, users across these sites can now connect to brand owners and business houses.
With thriving online communities, Facebook pages and Twitter profiles for brands have helped businesses reach out to wider audiences. This has allowed social media savvy brands and businesses get connected to their real or existing customers on a more personal level.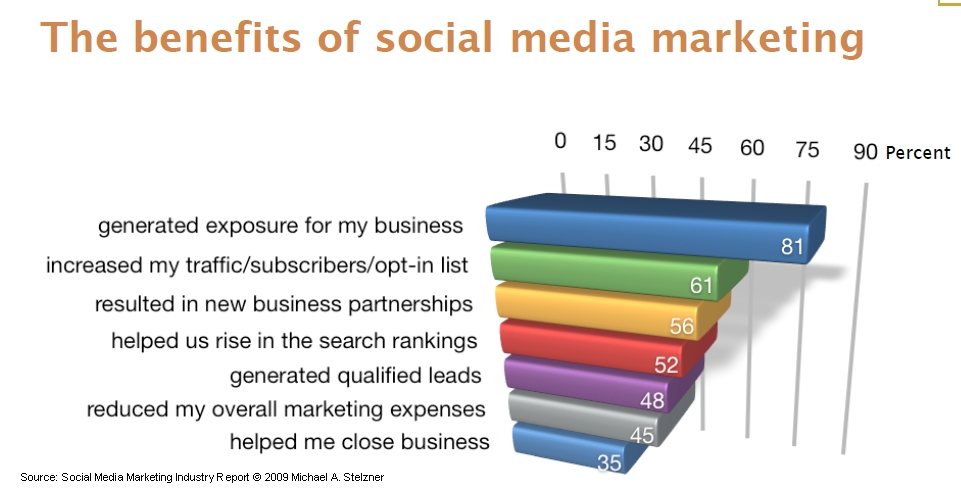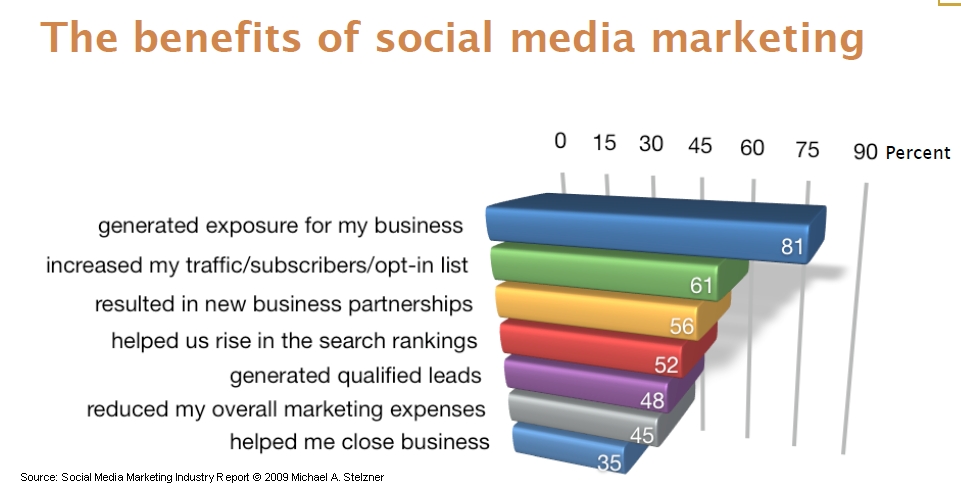 Apart from promoting business, these highly active online communities make it possible for like minded people to discuss topics of mutual interest with people from across seven seas without knowing them personally. Someone who owns a pet turtle can bring up a query related to his pet's health on a Facebook group Turtle lovers, if one exists.
Socially active people are now more aware of the world around them- the record set by the number of retweets received by Indian Prime Minister's winning tweet and the response to Uber rape case being small examples.
Without the man on the street realizing it, social media has today become an extension of eCommerce. Latest products, offers, deals and discounts can be promoted to users across these channels with a single post, tweet or pin. Which explains why these networking sites gradually went on to introduce features like "Facebook Buy", Pinterest "Rich pins", Twitter "Sponsored tweets". All these functionalities were added to enhance advertiser experience across these sites.
Advertisers needed truck fulls of cash in earlier days for reaching out to their target audiences- they can today that for a few $$ from the cozy comfort of their home or office with only a few bucks and still get better results because of highly targeted ads.
Social causes are also taken up across these platforms to create awareness campaigns and to enlighten the masses. The huge public sympathy and support in the wake of Kashmir floods shows how social media can help in times of distress.
Reasons for loving social media could run into several pages, but wait. There is another side of the picture too which needs to be looked into.
The BAD Side of Social Media
There is a flip side to social media too.
As mentioned earlier, the manner in which interact and the amount of time we had at our disposal has been seriously affected by the springing up of these sites. The fact that a multitude of users are active over more than one of these sites further cuts down on the time they have for interacting with the people sitting next to them.
I was surprised to see a young couple out for a coffee date last Sunday, as the gentleman in his early twenties was constantly pubbing over his phone. While I could see the miffed up expression on the girl's face, he was too engrossed to even realize it! I wouldn't have been as shocked with the two showing some PDA infact, as I was by the young boy's apathetic attitude.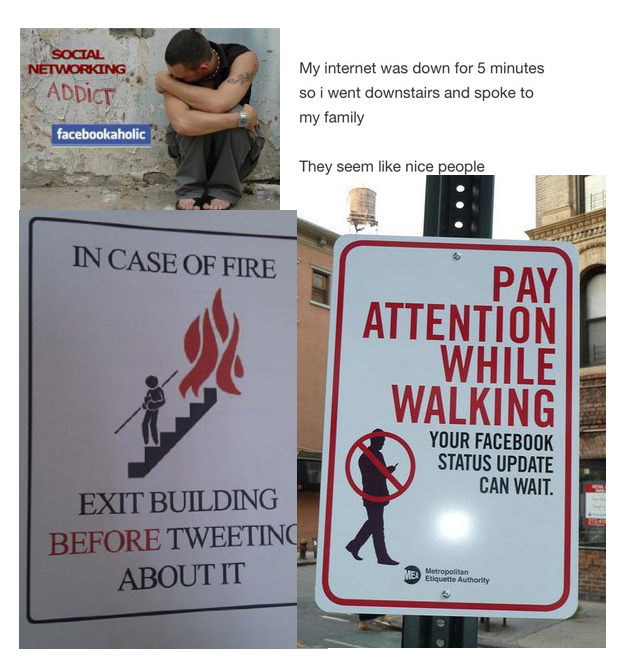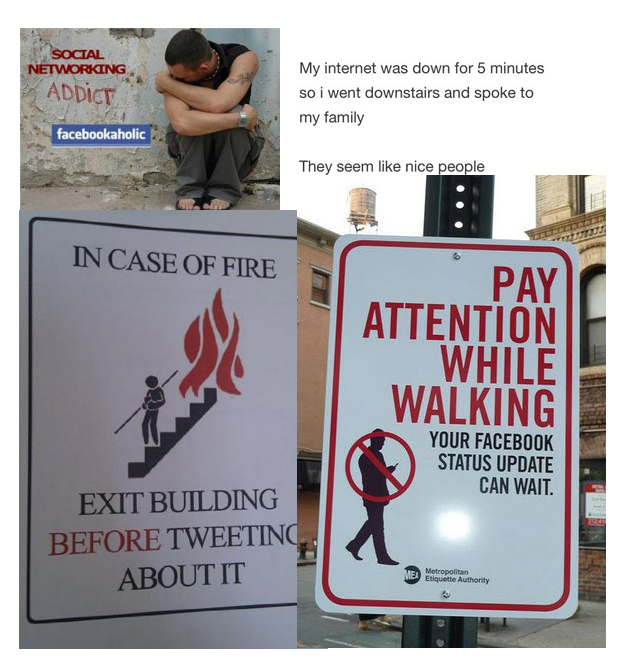 Pictures like these over Facebook itself are poignant reminders to the toll social media is taking on our interpersonal relationships.
As pointed out by a two year old write-up on Forbes, which is still relevant though the statistics might have changed, "Every relevant metric shows that we are interacting at breakneck speed and frequency through social media. But are we really communicating? With 93% of our communication context stripped away, we are now attempting to forge relationships and make decisions based on phrases. Abbreviations. Snippets. Emoticons. Which may or may not be accurate representations of the truth."
The Facebook mania and WhatsApp fever is tightening its grip to the extent that one of the pre-requisites before checking into a hotel is: Do they offer free Wi-fi access?
Besides affecting the degree and level of communication, productivity is taking a serious dip too! I have often cursed myself for checking out my Facebook wall inspite of working on tight deadline- inspite of knowing that aliens could not have invaded our planet in the last 15 minutes.
If that is the manner in which a grown-up person like me has been behaving, how can we blame youngsters who spend a lot more time on social media than we do?
Studies have however pointed out that this is not always the case. 53% of employers these days have a social media usage policy for their employees and while 42% forbid their employees from signing in to social networks, the rest were seen to be more liberal in their approach. And not without a reason.
"The study evaluated 100,000 employee responses with 33,000 respondents active on 1-4 social networks.  Of the full group, 1,300 participants were active daily on more than five social networks.   This group demonstrated 1.6% higher sales conversions and 2.8% lower average call times." according SEOchat.
The use of social media and its effect on productivity is, however, a debatable point. Though I do have some fellow writers who agree that social media can be a huge cause of distraction while one is working (particularly working online) and identify with my problem.
"Admit it, you check your profiles during work, or find yourself wandering over to YouTube or your favorite blog during work hours. Here is a fun little game: every time you get distracted by a social media site, make a little strike on a piece of paper. At the end of the day, count all the strikes and feel your heart drop into your stomach as you try to estimate how much time wasted it represents."
The UGLY Side of Social Media
Ok. Social media cannot just be BAD.
It can get outright UGLY.
It can get invasive and offensive.
Over sharing over networking sites and ease in which one can get connected to rank strangers (often operating under fake id's) has led to a spurt in social media related crimes. Day in and day out, we hear about people duped of hard earned cash by new 'friends' over networking sites. There have been cases of pictures stolen from these sites being posted on porn sites after some clever photoshopping.
Apart from that over-sharing can jeopardize a person's job prospects, make him face legal wrangles and affect his educational prospects.
"According to the U.S. Bureau of Justice Statistics, an estimated 16.6 million Americans were victims of identity theft in 2012 alone. Financial losses for these victims added up to $24.7 billion. For identity thieves, social media is a hunting ground for targets' personal information," as has been pointed out.
It is sad but most of the users of these sites do not know where to draw a line when it comes to sharing information about themselves online or to adjust their privacy settings so as not to be visible to strangers.
Online harassment has almost become a way of life, as I had mentioned in a detailed article here last week. Social media and apps are the most common platforms for online harassment.
It is not uncommon to see relationships failing and marriages being broken up due to boundaries getting crossed across the social media.
In what may be of little surprise to avid readers of FacebookCheating.com, a new study found a correlation between social media use and divorce rates in the United States.
"Although it may seem surprising that a Facebook profile, a relatively small factor compared to other drivers of human behavior, could have a significant statistical relationship with divorce rates and marital satisfaction, it nonetheless seems to be the case," wrote the CNBC.
Anonymity over these sites has led many coping up with troubled relationships and turbulent marriages to fall prey to anyone who offers a shoulder to cry upon or sends a couple of flirtatious PMs. Liaisons with ex-flames and the opportunity to sneak into each others' lives are not helping either.
What Does That Bring Us To?
In all fairness, the impact social media has had over our lives in the last decade has been somewhat balanced.
If there are a few people who have been duped over these sites, it was because THEY were gullible. It was because they were not careful and sensible enough.
If I waste too much time over Facebook, it is because I am being stupid- not Zuck's fault, you see.
If relationships have failed because of social media, it is probably because they weren't strong enough in the first place. Cheaters are going to cheat anyways, whether there is social media or not. People used the cheat even when there were no networking sites and internet.
If there are a few who get obsessed with their presence on these sites, it is THEIR problem.
As one of my teachers in school used to say, "A knife is a knife! In the hand of surgeon, it can help save precious lives but a criminal can use it to kill and maim."
The same holds true for social media. There is a good side to it, a bad side and an ugly side to it. It is upto US- the users to conduct ourselves over these platforms in a becoming manner.
Enough of typing. Time for me to hit the PUBLISH button and then share this post over Facebook, Twitter and Google+!!