Ecommerce industry, which started flourishing in India nearly ten years back with eBay acquiring Avnish Bajaj owned Baazee.com, an online auction portal, has come a long way indeed. It is, at present, one of the fastest growing sectors of the Indian digital economy.
The eCommerce industry in the India which grew by 33% last year and saw goods and services worth $3.5 billion exchanging hands is poised for bigger growth and touch new highs. Gartner predicts a 70% growth rate for the sector and expects $6 billion worth of business in 2015.
Praveen Sengar, research director at Gartner, however, lamented over the fact that inspite of the rapid boom in the industry, it is still at a nascent stage.
"Digital commerce is at a nascent stage in India. However, India is one of the fastest-growing e-Commerce markets in Asia/Pacific, "said Sengar. "India represents a $3.5 billion market, growing at approximately 60-70 percent every year. It represents less than 4 percent of the total retail market. B2C eCommerce leads the market in India, while B2B is limited to organizations that drive online channels to integrate with their partners and distributors."
This segment of the industry can be seen lagging behind most developed and various developing countries, with less than 4% of the total retail sales coming from eCommerce as compared to a much healthier figure of 6.4% in the USA.
Key drivers towards this burgeoning growth have been:
A steep rise in the number of smartphone users, as a result of which 5% transactions are carried out through mobiles and tablet devices.
Increased internet access and the ever dropping rates of internet surfing. Though a large percentage of Indian population is still deprived of internet access, we are ranked at number three in the world going by the number of internet users, with only China and US ahead of us. As more and more people get access to the internet, e-commerce sector will only get bigger. While India is expected to leapfrog the US by the end of 2014, Accel Partners expects 300 million users to have internet access by 2015, and none could be happier with the rapidly growing internet user base than the e-retailers.
A rapidly growing middle-class in the country. Not only do they love to splurge and flaunt, they are constantly pressurized by the lack of time.
Increased use of plastic money- both debit cards and credit cards.
A greater percentage of new users coming from Tier II and Tier III cities.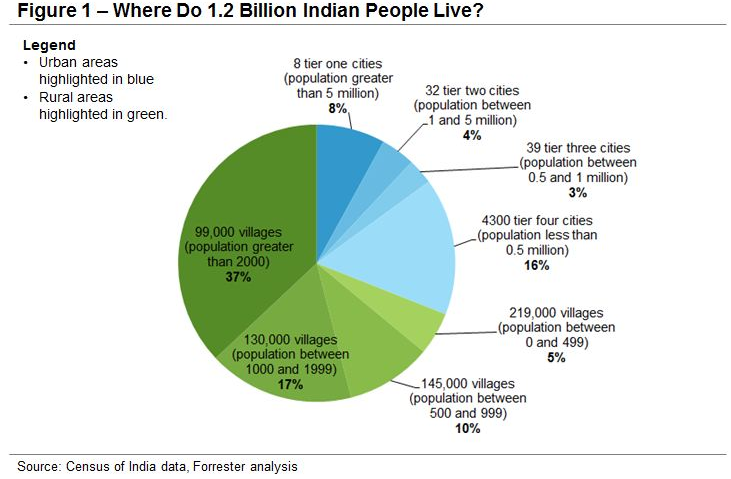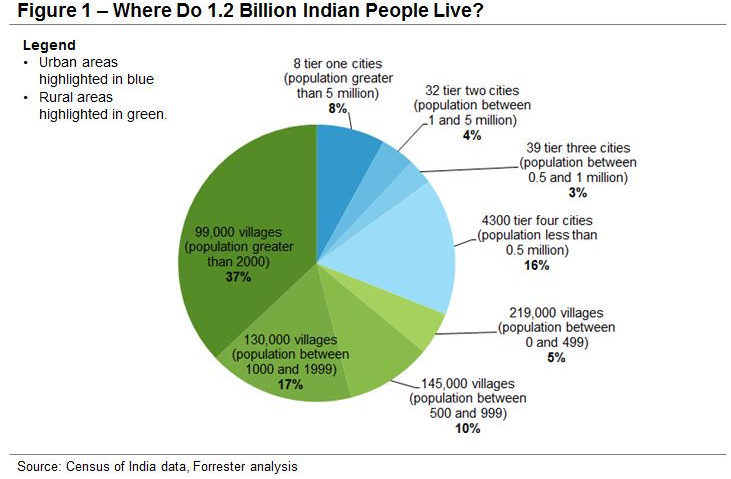 Key constraints to the growth of e-commerce
Low internet penetration is one of the biggest challenges for eCommerce players. With only 245 million Internet users, India accounts for just 20% of Internet penetration. This

is quite disappointing as the US and China both have

more than 50% internet penetration.
Low usage of debit and credit cards which sees a majority of transactions being carried out CoD. In 2013, out of 800 million transactions that were made online, 53% were made using Debit/Credit card.
Multiple languages
The mindset of the people. An average Indian is not willing to buy a product online without getting to touch and feel it physically.
High return rates
Low average order value
According to Nomura's Internet India Report in July this year, the India eCommerce market is estimated to reach $45 billion in next five years. Most of the players in the industry are focused on more growth than profitability.
Indian eCommerce scene at Present
India and China are the most rapidly expanding segment of the already bustling-with-activity Asia-Pacific region, which is estimated to account for nearly 35% of the total B2C online sales in 2014, as per figures released by eMarketer. This is the first time when Asia-Pacific will surpass US as the online buyers in the Asia Pacific will spend more on online sales than their counterparts in North America. India, sitting at the top of the list along with China and Indonesia, augurs well for online sellers in India
The eCommerce industry growth is largely being driven by the three biggest e-commerce players: Flipkart, Amazon and Snapdeal. The trio will affect sales worth $4 billion in 2014, with Flipkart alone accounting for almost half that amount.
The exploded growth in the India, eCommerce market is also a bringing more employment to the country. The industry is reportedly creating 50,000 new jobs in the next five years.
In what is being seen as a positive development, the key players are strengthening their bases.
"The digital commerce platform market is maturing; incumbent vendors are investing in building out their commerce platforms, and those in adjacent areas, such as search, order management and marketing — both through organic development and acquisition," said Mr. Sengar. "Vendors are increasingly focused on execution and winning new customers, sometimes at the expense of articulating future vision. Merger and acquisition activity is increasing, resulting in fewer digital commerce platform options in the market, but also serving to extend the commerce platforms of the established vendors."
The big sellers who can and will spend on digital marketing, personalization, web analytics and follow the buyer pulse will ultimately rule the roost.
Social media will play an increasingly important role, with more than 200 million users in India hooked on to various networking sites, claims Gartner.
Flipkart co-founder and chief executive officer Sachin Bansal hopes Indian eCommerce sales to be approximately $50-70 billion by 2020 on the back of a fast growing internet-connected population and improvement in related infrastructure like payment and delivery systems. Changing mindset of buyers, increased dependence on smartphones and rapid penetration of the internet, according to him, hold the key to the growth of this sector. Bansal also estimates his own company, the seven year old Flipkart, to be a $20 billion company by 2020.
Getting the digital marketing strategy right, and investing in technology, people and process heighten involvement with the public and winning them over will determine the future of eCommerce in India.