If you're running a business you are going to want to make sure it's as organized as possible; lack of organization can cause major problems with efficiency and lead to loss of productivity and revenue. Over the years businesses have been used to having to organize masses of paperwork, but this problem can now be solved with the introduction of an efficient document management software that could be seamlessly integrated with your existing infrastructure.
So how can this software help your business and what do you need to look out for when you're making the investment? You need to be certain that you're going to get the ease of use and practicality you need from your document management solution.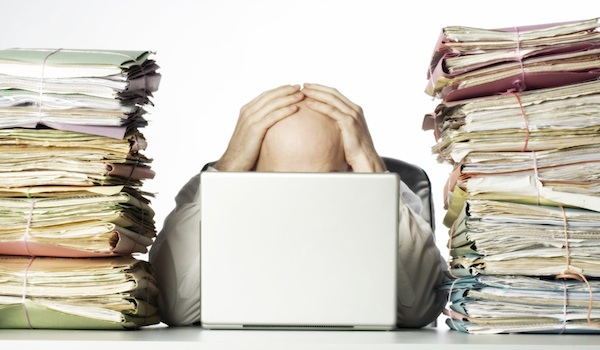 Scanning made easy
Many people immediately think of issues with scanning when they think of document management software. Obviously, as a business, you are going to want a system where you can store both electronically received and hard copy documents, so being able to scan hard copies into your electronic systems is essential.
With a good document management software solution you'll be able to scan quickly and easily, so your business can continue to run smoothly, there's no extra time considerations. You can even bulk scan with a responsive system that recognizes the start and end points of pages and automatically organizes your documents.
Simple organization
The last thing you need is a document management system that no-one understands. If a system is too complicated to use then you don't reap the benefits as it takes too long to understand and to implement.
Good and effective document management software include a straightforward organization feature which makes it easy to store and locate documents. You will have an easy to use search facility so that it won't feel as though you are throwing documents into a black hole. They will always be at your fingertips when you need to access them.
The Ability to Edit
If you have created a document yourself then it's easy to add to it, this isn't the case if you have scanned the document into your document management software. Ideally you need a way to scan different items onto one document in order to make your electronic records more efficient. If you invest in document management software that includes full PDF functionality then you will have the ability to edit and amend the documents as you see fit. You can see how valuable it is for you to be able to do this.
So how does document management software really help?
If you have document management software that includes simple functions which enable you to scan paper documents into it, arrange and retrieve documents quickly and efficiently and edit documents that are in the system, then you have an invaluable business tool.
There is no more spending valuable time looking for that hard to locate paperwork or taking up an enormous amount of valuable office space with files full of papers. An efficient electronic document management system is essential for ongoing business efficiency.