Point of Sale terminals (POS) have become regular fixtures at the checkout counters of most retail locations. Their widespread use has shown how technological advances have made retail more efficient. Most places that incorporate a point of sale terminal tend to do business at least twice as fast as those still relying on traditional methods. The truth is, with the massive strides we have made in technology as of late, it is quite surprising that there are still businesses that use old-fashioned methods for their inventory management and cashing. Businesses like Shopify make it easy to find and afford usable point of sale solutions, making it even more surprising that more businesses don't adopt them to increase their operating efficiency. Here we take a look at the ways that using an integrated point of sale system can benefit a business: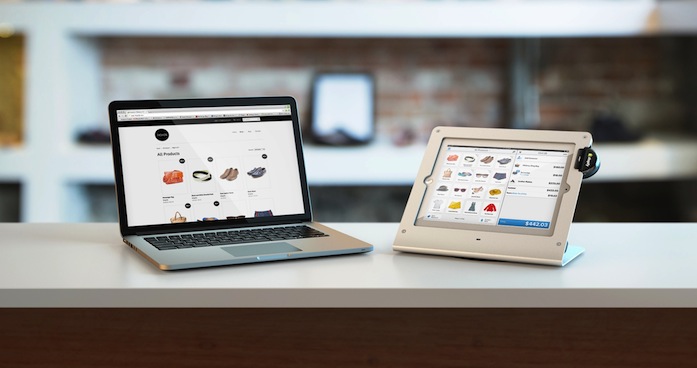 Ease of Use
Apple Inc. (NASDAQ:AAPL) is renowned for its ability to make easy-to-operate hardware, such as the iPad. With the new point of sale technology capitalizing on the ease of use of Apple's flagship tablet, it has become ever easier to train staff how to use a particular point of sale solution. The iPad is intuitive in its interface, and it, just like a majority of all Apple's products, have been designed to "just work". However, in order to do this, the iPad's interface is friendly and inviting. Using this in combination with an app designed with the point of sale solution in mind makes for a terminal that users would be glad to log in to. It also means that less time needs to be spent training staff to use the terminal, which means less downtime at the point of sale after the new upgrade is installed. In short, the iPad makes using the new point of sale software a breeze.
Relatively Cheap to Implement
A point of sale solution is generally cost effective. It is noted that most point of sale terminals manage to cover their initial investment cost within the first six month of operation. This is a remarkable figure, seeing as how many of the point of sale systems that are implemented can cost a lot. Cheaper point of sale systems, such as those utilizing the iPad for operation cost considerably less. It is these cost effective methods that we are focusing on. By using the iPad, a relatively inexpensive piece of hardware, integrated with a point of sale app allowing the cashing of items and production of receipts, a company can cut down the cost associated with implementing a full point of sale system. Systems such as these that use the available technology of the iPad to its advantage come in at considerably less cost than those that use traditional customized point of sale terminals.
Automation on a Massive Scale
Probably one of the most effective selling points for the implementation of a point of sale system is the way it can integrate seamlessly with other systems. Most important among these sister systems is the inventory management system. A well updated inventory management system is priceless for a company. By incorporating a barcode reader into the iPad-based point of sale system, information can be entered without any worry over human error, then the database can be queried and the product found with the corresponding price displayed on the screen. The barcode also interacts with the inventory management system, finding the required item and deducting one unit from it, updating the inventory automatically and making everyone's jobs a little bit easier. This also allows for alerts to be set when the inventory value of a certain product gets too low. The level of automation is astounding, and because these point of sale terminals that utilize the iPad can communicate across the cloud, there is no limit to the area which it can cover. This is a godsend for companies that have more than a single retail outlet in a geographical distribution.
The truth of the matter is that point of sale systems are worth far more to a business than the cost it would take to install them. The sheer amount of improvement that it would have on the efficiency and productivity of a company cannot possibly be understated. Overall, knowing how a company would react to the implementation of a new point of sale system can be daunting. However, the ease of use factor makes it almost a moot point, since most people would be far more comfortable with an iPad than with a cash register. When the numbers are crunched, however, the sheer value that a point of sale system can bring to a company is far in excess of what any company would pay for one, making it very possibly, the best upgrade that your money can buy. It would be completely against the best interests of your business to overlook the opportunity to take it into the twenty first century.