Just two years after the release of Windows 8,
Microsoft Corporation
(
NASDAQ

:

MSFT
) has announced its successor;
Windows 10
; Yes, they've skipped a version number for Windows operating system. Microsoft has set out to correct a lot of mistakes which were a part of their previous major release, Windows 8.
Agree with it or not, Microsoft has been a very conservative, mostly because it didn't want to shoo away its corporate clients. But when PC sales were declining sharply, Microsoft had to make sure that they don't miss out. After the tremendous success of Apple Inc. (NASDAQ:AAPL) iPad, and Amazon.com Inc. (NASDAQ:AMZN) Kindle Fire, Microsoft came out with Windows 8 with a completely new look and feel, which was optimised for new generation products such as touch screen tablets and laptop/tablet hybrids but it still turned out to be a dud.
Microsoft's problems started with Windows 8
Microsoft has had a history of launching unfinished products and use treat the developer community as their testing department, but Windows 8 was, by far, the most unfinished product that it has ever put in the hands of its customers. With two completely different interfaces and almost no unity among the modules and sections, Windows 8 looked like it was built with two different teams with no knowledge of the existence of each other. In anyways, satisfying two different classes of users having different priorities, usages was not easy for anyone. Probably, Microsoft didn't learn anything from the failure of Apple and Google, who also tried to kill tow birds with a single stone.
The Metro UI, err.. Modern UI, in the Windows 8 operating system was far too complicated to be operated with keyboard and mouse. Even though Microsoft was supposed to bring a completely new UI with Windows 8, the end release had only some parts of the operating system with a new look, while most parts remained untouched. The biggest mistake by Microsoft was to force touch optimized UI to the traditional keyboard and mouse users. They assumed that desktop users would pick up and comply to the new UI, but they were wrong.
In Windows 8, Microsoft completely removed the Start button and replaced it with an all new Start Screen. Every Windows user was so accustomed to the Start Button that they couldn't cope up with its absence. Desktop users found the Modern UI hard to use with keyboard and mouse.
Modern UI consisted of new elements such as a completely new Start Screen, Live Tiles, Charms Bar, etc., which were great for touchscreen devices but not for non-touchscreen ones. While using Modern UI apps, some basic UI elements such as the status bar, title bar etc. were hidden which marred navigation in and out of the apps when using keyboard and mouse. Due to these issues, multitasking became a struggle for non-touchscreen users.
On the other hand, touchscreen device users with Windows 8 found it hard to use conventional features such as file manager, settings, etc. In fact, there were two different sections of settings, one which could be accessed from the Charms Bar and the one which could be accessed through desktop.
What did Microsoft learn from its mistakes to improve Windows 10?
After a
huge backlash from traditional desktop/laptop users
, Microsoft released a minor update (Windows 8.1) which brought some necessary improvements in the usability, such as the Start Button (not the Start Menu though). There were new keyboard and mouse controls when using modern apps, but there was still a lot to be done. Windows 10 accomplishes a lot of those things. First of all, Microsoft has announced that Windows 10 will run on every device, including smartphones, tablets, hybrid devices, desktops, laptops, and even the IoTs (Internet of Things). Looks like Windows 10 is the true "one OS to rule them all" operating system we all were waiting for.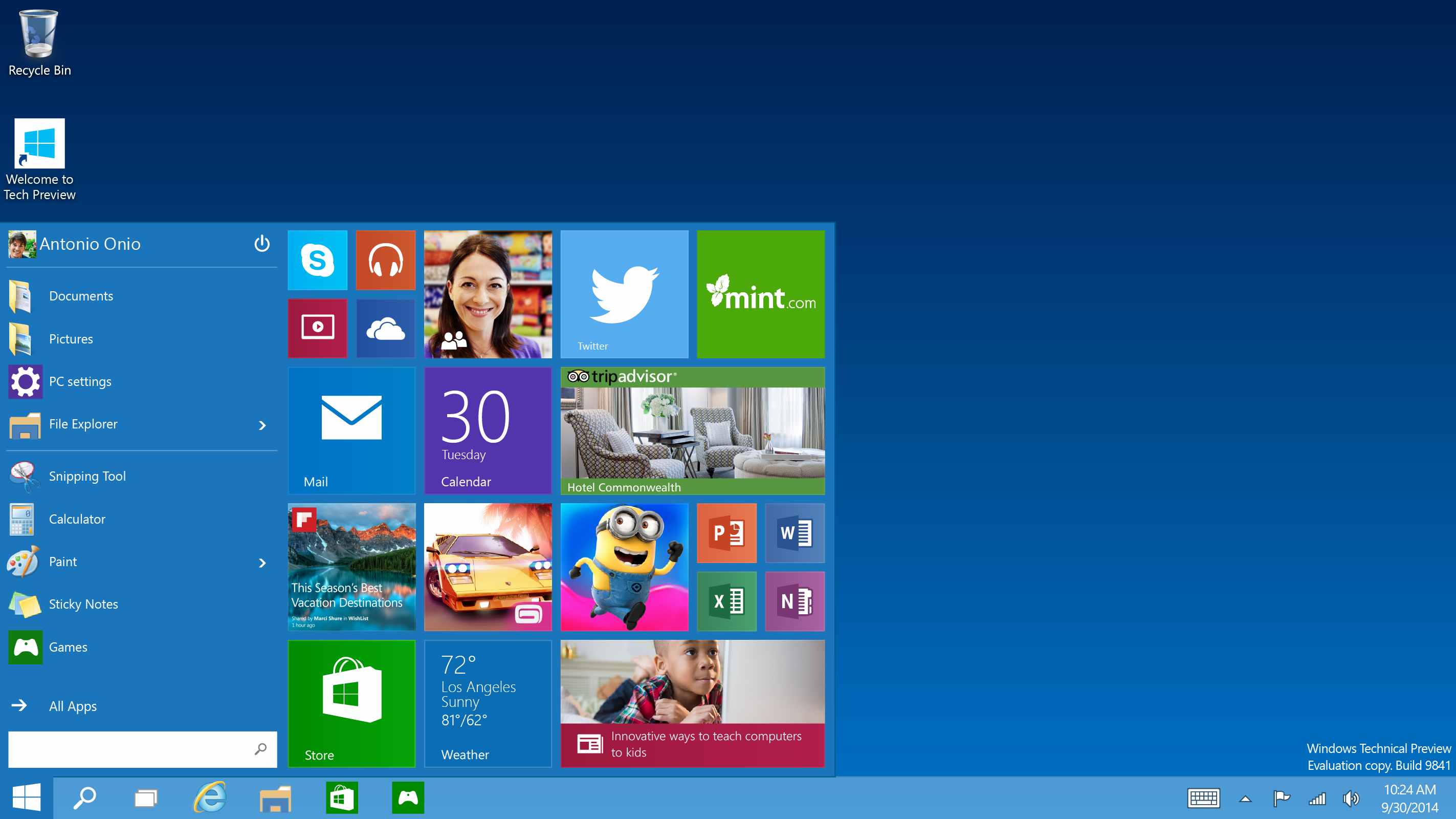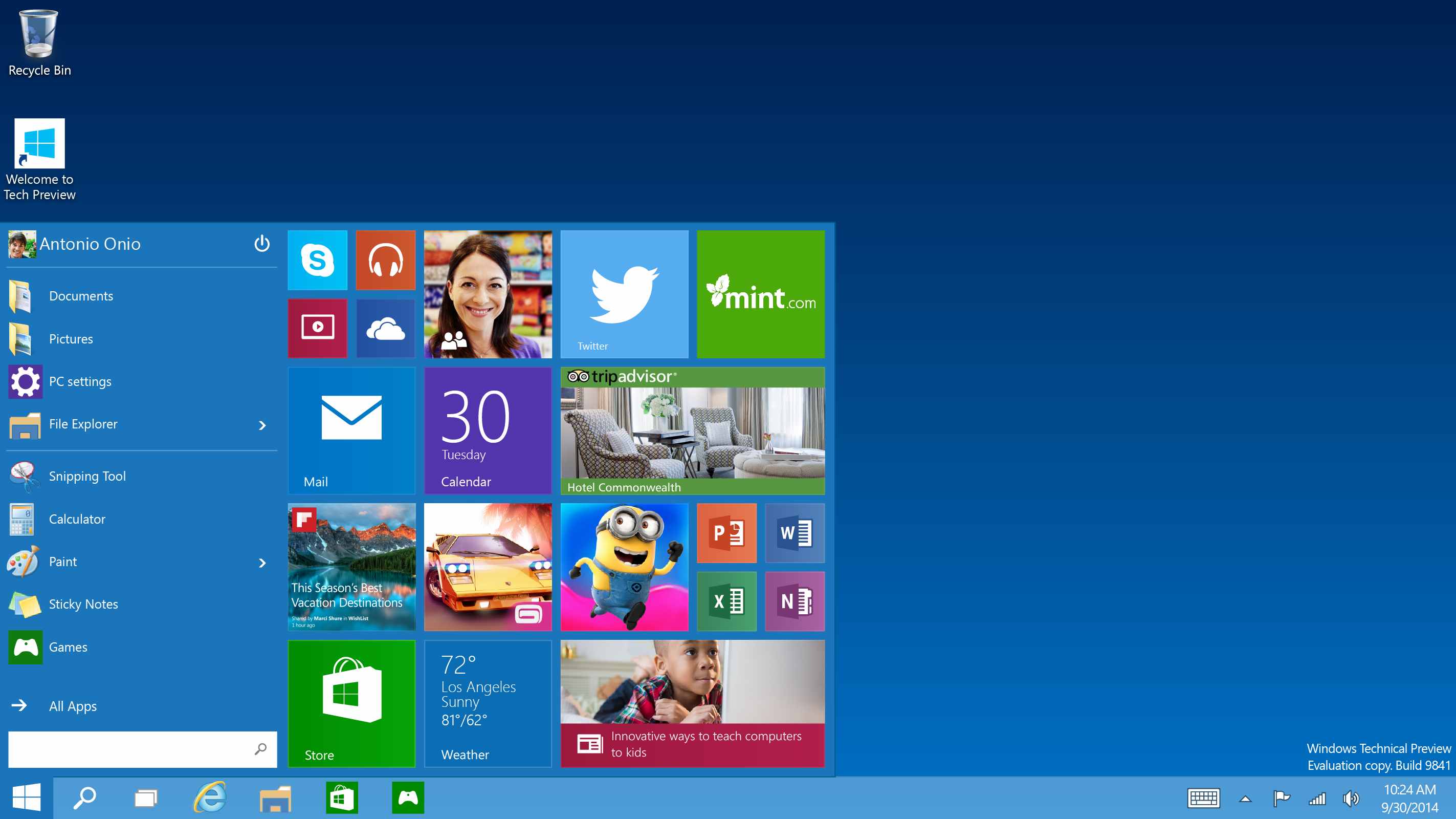 The Start Menu makes a comeback with Windows 10, but with a slight twist. It now consists live tiles of modern apps installed through Windows Store. Also, the Start Menu would be able to convert it to and from the Continuum view. This view expands the Start Menu into a full screen app when touchscreen is used.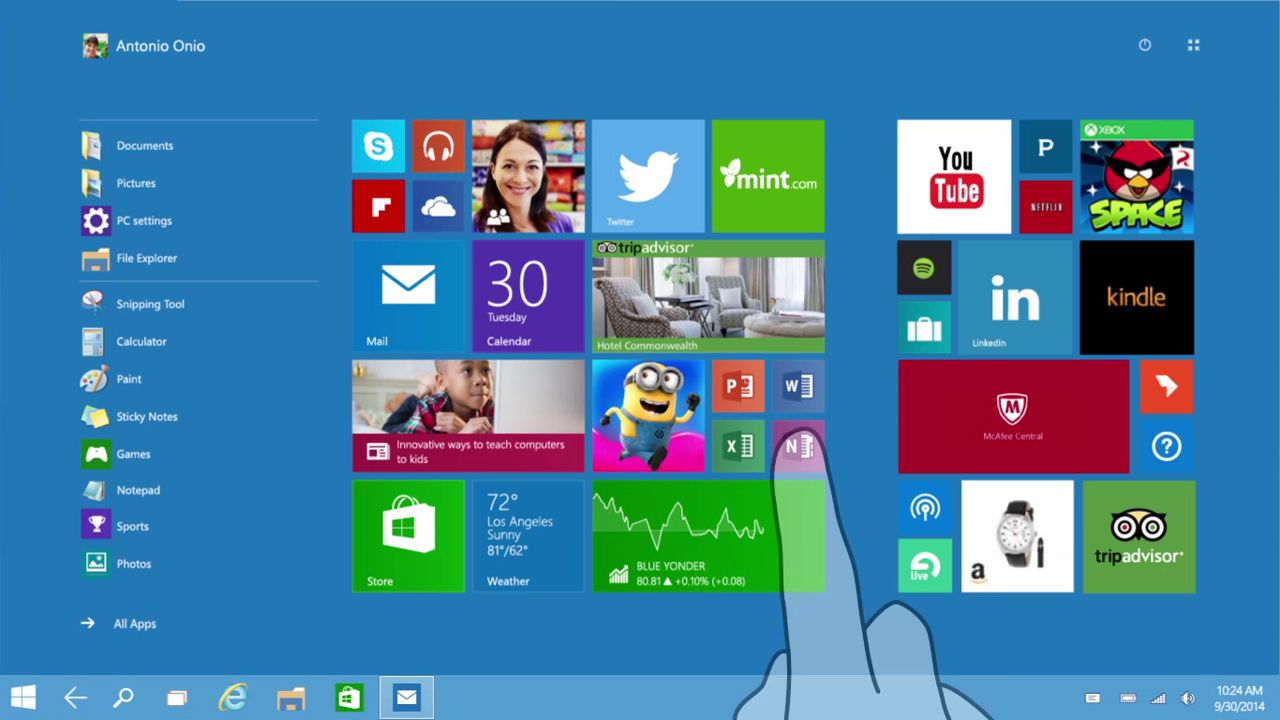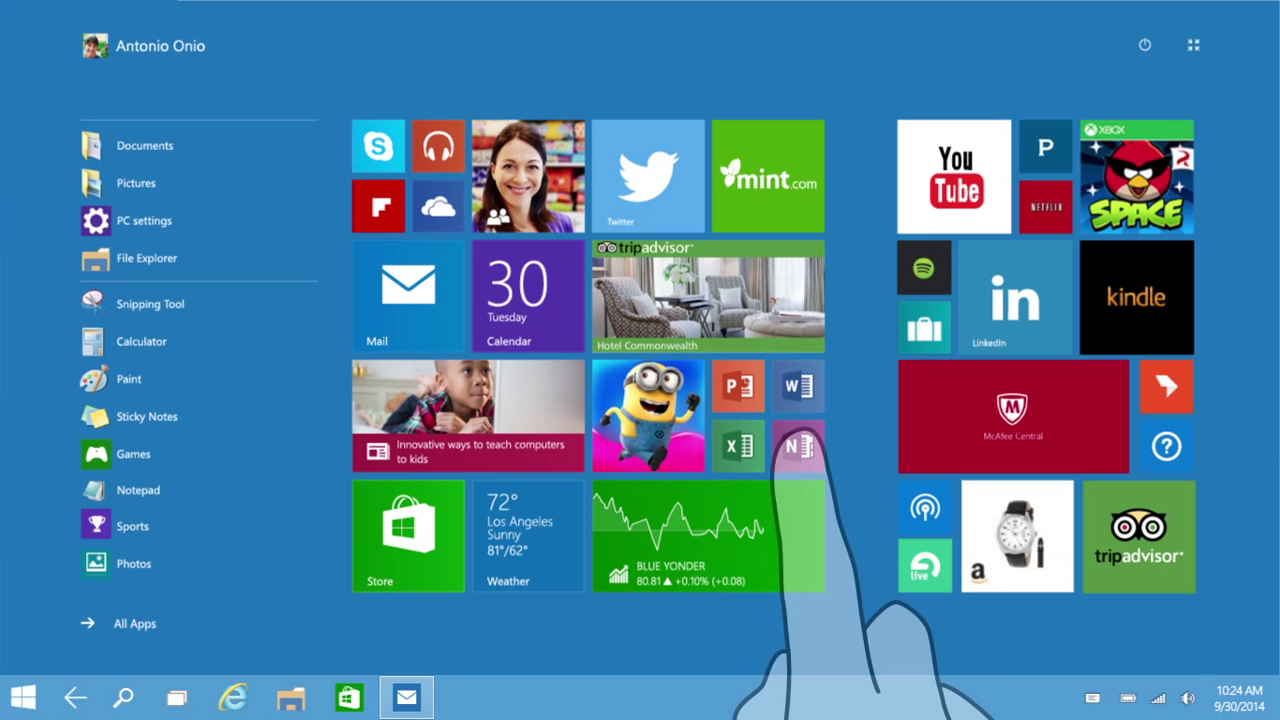 The Windows Store will list both modern apps as well as traditional apps and games. During BUILD 2014,
Microsoft announced Universal Apps
which are based on new Windows runtime. They can run on smartphones, tablets, hybrids, desktops and Xbox One. These apps are faster than traditional desktop apps and are resolution independent. These
apps
leverages common code, but developers will now have an ability to target specific device type and show the app UI accordingly. Also, all Windows Store apps can now run in a window, so users can use
desktop
and Modern apps at the same time.
Snap, a feature introduced in Windows 8, allowed two Windows apps to be run at the same time with one app covering 70 percent of desktop area while the other app covering 30 percent desktop area. With Windows 10, up to four apps can be snapped and used at once, thus greatly improving the multitasking ability of the user. Microsoft has also announced a long needing feature; Multiple Desktops. Just like Linux and Mac OS X, Windows 10 will allow users to add multiple desktops and segregate their apps or tasks accordingly. These features which power users would like a lot.
Windows 10 brings multiple security features such as multi-factor authentication based on smart-cards/tokens, full device data encryption, app level data encryption as well as file level data encryption. Mobile Device Management tools are supported by Windows 10. This means that small and medium level business owners don't need to buy specialized solutions. Business can now select whether to install all available updates, or only the critical security patches. Windows Store will now allow volume license purchasing. These licenses can be reclaimed from older systems and reallocated to newer machines.
Microsoft will also be encouraging business communities and enterprise employees in easing the BYOD trend with Windows 10. They have announced that Windows 10 will be compatible with "all traditional management systems in use today."
This is a make or break situation for Microsoft
Last week, HP announced that it would split itself in two parts, which raises some questions about the future of the PC industry. But according to the latest report, the PC market remained stable in Q2 2014 – flat is the new high. Last week, Apple was reported as the fifth largest PC maker in the world, defeating Asus (TPE:2357).
Google Inc. (NASDAQ:GOOG) is trying hard to sell inexpensive Chromebooks as an alternative to Windows based laptops. Chromebooks were thrown off the cliff by saying that it lacks native apps and would not get the real work done. But Sundar Pichai introduced an update to Chrome OS, which would allow full-fledged Android apps to run on Chromebooks. Right now, Google is working closely with select Android developers, that would result in a lot of Android apps and games available on Chromebooks in the future. Consequently, the sales of Chromebook is expected to reach 5.2 million in 2014 and would enjoy 5% of PC market share by 2017.
To increase the market share, Microsoft has made Windows Phone licensing almost free to smartphone and tablet (with screen size below 9-inches) vendors. A lot of smartphone vendors have come forward and joined the Windows Phone bandwagon. The Surface tablet hasn't gained the kind of traction Microsoft was expecting. But with $200 tablets on their way, combined with BYOD (Bring Your Own Device) enhancements, Windows 10 could see huge adoption rate.
Satya Nadella's "Mobile First, Cloud First" seems to be working as Microsoft's recent earnings report showed 147 percent growth in revenues from its cloud services such as Azure. Also, Office 365 has taken off impressively since they rolled out Microsoft Office for a wide variety of devices, including Android, iPhone, iPad, and the web. Microsoft is showing signs of growing to a platform-based company from a software-based one. Windows 10, if done right, could be an ecosystem for consumers, enterprises, and developers by hitting a right note in all the growth areas, including smartphones, tablets, wearables, and IoT.