BlackBerry Ltd (NASDAQ:BBRY) announced its fiscal Q2 2015 financial results on 26 September 2014, and the results beat analysts expectations with a lower than expected revenue loss. Total revenue earned for the quarter was US$916 million compared to US$ 1.57 billion in a year ago quarter.  The company's revenue loss was US$207 million compared to US$965 million during the same period a year earlier. While global smartphone sales soared to more than 300 million units, BlackBerry manged to sell just 2.1 milion smartphones. Yet, the handset division earned an adjusted gross profit for the first time in more than two years.
BlackBerry's current CEO John Chen has been resolutely optimistic about the company's future and predicted a return to profitability by 2015. Several new smartphone  models are set for a year-end release, and the newest smartphone named 'Passport' features one such interesting new concept created by BlackBerry. There is also a planned release of a reworked Classic model featuring the Bold keyboard smartphone, for which strong demand is expected. The current market situation has, however proven to be far more challenging than expected, and in the following section we have tried to get the answer of Why!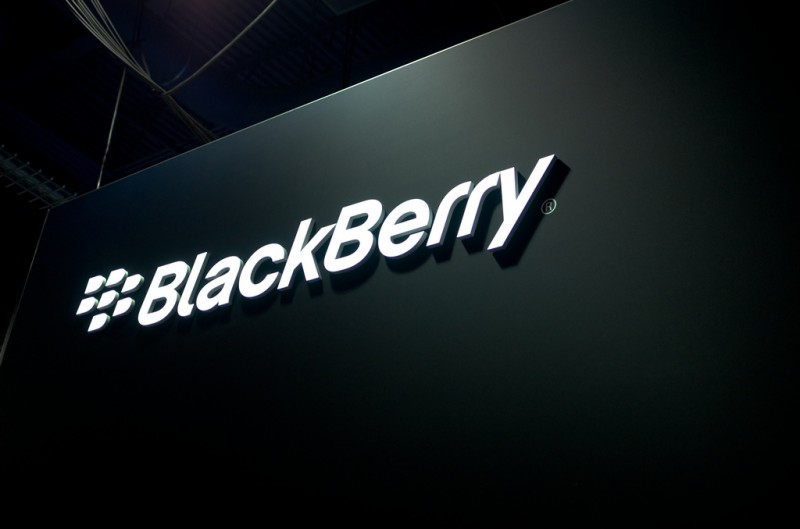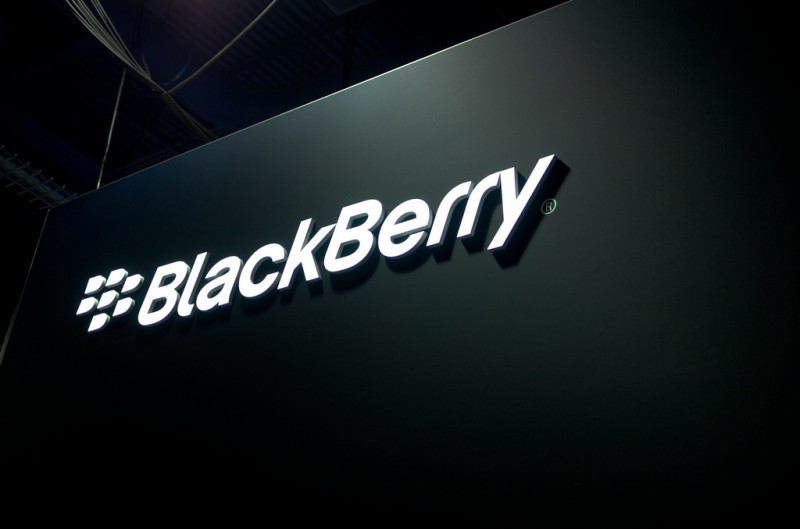 Blackberry's Market Share is Virtually
Non-Existent
At the height of its power in 2010, BlackBerry was shipping almost 15 million smartphone devices every quarter. That figure dropped drastically with the rapid emergence of the Apple Inc. (NASDAQ:AAPL) iPhone and Google Inc. (NASDAQ:GOOGL) Android smartphone models.  To understand BlackBerry's precarious position one needs to only look at the market share of Blackberry OS in several key smartphone markets. In the US the market share of BlackBerry OS is now just 2.3%, and shows no clear sign of gaining. The smartphone market in the US is already saturated and newer expensive smartphone models such as the Amazon.com Inc. (NASDAQ:AMZN) Fire phone are already losing out. In the UK which was once a BlackBerry hub, its market share is a measly 1.3%, dropping from 3.5% a year earlier. The figures in China stand at 0%, which means Blackberry is almost non-existent in the world's biggest smartphone market. interestingly, BlackBerry is still popular in South Africa and some countries where upgrade cycles are far less frequent.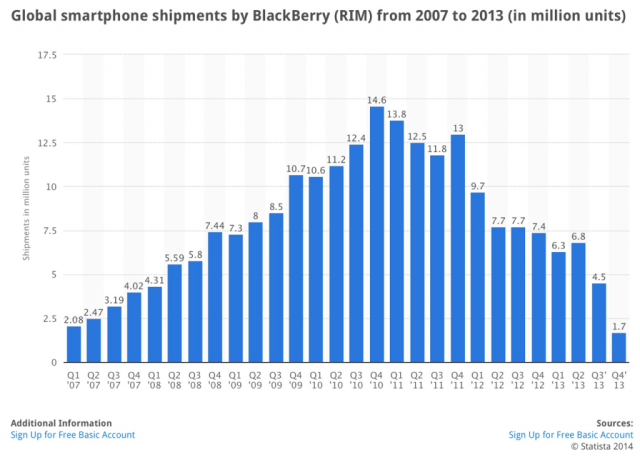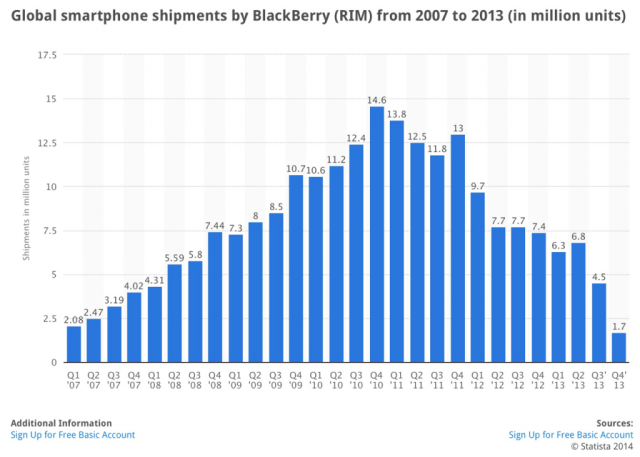 All these figures highlight the impossible scenario BlackBerry now finds itself in. In a competitive market where Apple sells at least 32 million iPhones every quarter and Android sells million more devices globally, BlackBerry simply lacks the means to ever regain its lost place. Yet the firm can still ignite interest in new users with a low-cost model and appeal to its target audience, the business professional.
The Passport Smartphone Is A Bizzare New Model
To regain its lost grounds, Blackberry has once again tried to lure smartphone users with the new smartphone, Passport. However, BlackBerry's  newest smartphone is undoubtedly a bizarre twist to its range of smartphones. The new device has a touch screen size of just 4.5 inches and features a tiny physical keyboard as well. Other specs include a 13 MP camera, 3GB RAM and a Qualcomm Snapdragon 801 processor, all powered by BlackBerry 10 OS. Pre-order bookings for the device were at just 200,000 units in two days, compared to 4 million iPhone 6 pre-orders. The device lacks several third-party apps such as Instagram and Snapchat which apparently fails to attract new users in scores. Yet the device would certainly have appeal among users who are interested in productivity smartphones and not for other uses. It's perhaps the best new device BlackBerry could come up with, but it may not be enough though.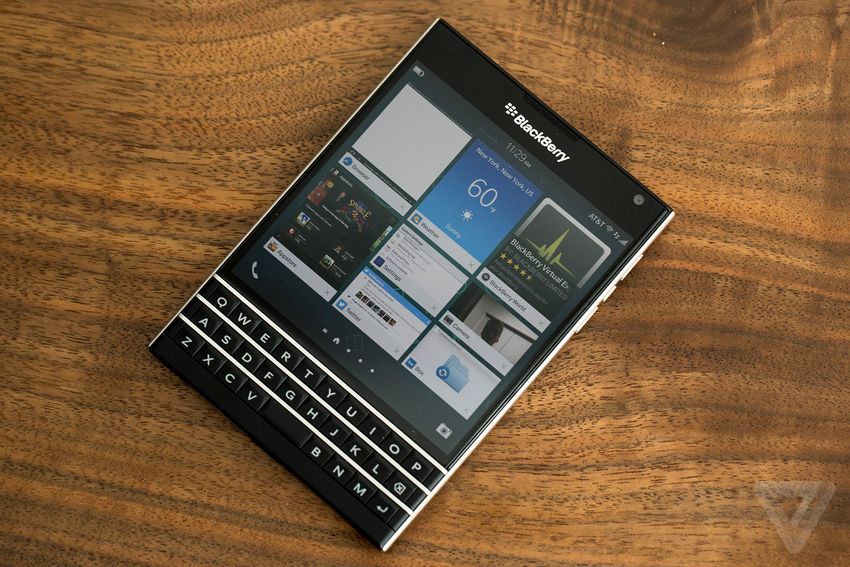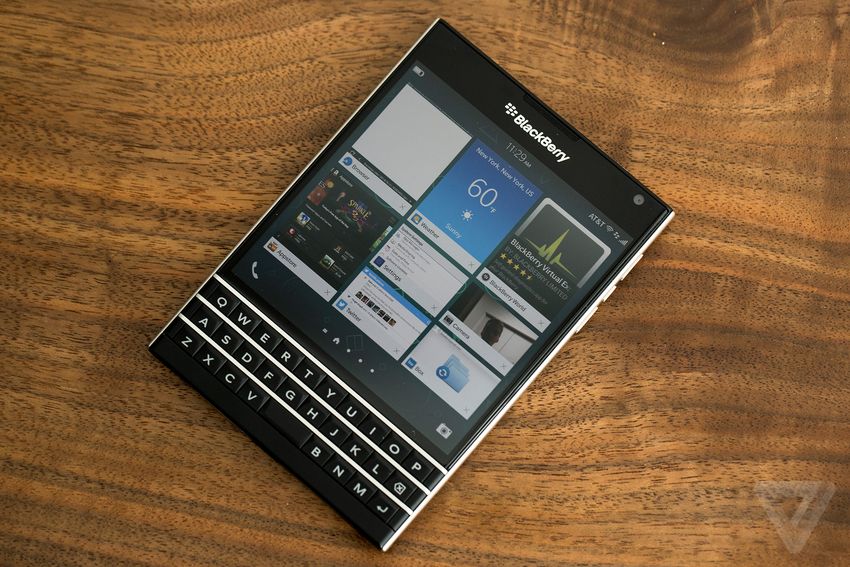 Will Security and Software Management Services Save The Day?
BlackBerry suffered a mighty fall because of a variety of factors such as wrong hardware direction, loss of engineering talent and most importantly poor software. The Blackberry smartphone OS was simply unable to match up to the wide variety of apps and services provided by Apple and Google. Blackberry CEO John Chen has touted BlackBerry's security, mobile device management and QNX operating system as the company's biggest strengths. Yet even this may not shift things in BlackBerry's way anytime soon. The uncertainty surrounding the future has forced corporates to turn to other solutions such Good technology and International Business Machines Corp (NYSE:IBM). Sensing the turning tide, Apple has teamed up with IBM to offer more iPads to enterprise and this may be the final nail in the BlackBerry's coffin.
The End May Be Nearing Soon
The reality of the situation looks obviously clear for BlackBerry. The company has set an ambitious target of 10 million smartphone sales in fiscal year 2015, and even if sales are likely to improve steadily over the next few quarters BlackBerry may be setting itself up for future acquisition, similar to Nokia Corporation (ADR) (NYSE:NOK). Although the company has US$3 billion in cash  it is far more likely that all its hardware and software business will be sold individually. The future may indeed be grim for BlackBerry but one thing is for certain; John Chen is not letting  the company sink without a fight.
Can BlackBerry pull off an upset in the coming months with a new radical model? What more does John Chen have to do to revitalize Growth? Do let us know in the comments section below.