Apple Inc. (NASDAQ:AAPL) and Samsung Electronics Co. Ltd. (KRX:005935) would continue to enjoy their dominance over the global smartphone industry with a combined market share of 45% in 2014. It's estimated that the number of smartphone shipments in 2014 will reach 1.2 billion, an increase of 18% from the last year, according to the latest report from the research firm Juniper Research.
With businesses still underestimating the power that small screens have brought with them over the past years, for the one's still finding themselves behind ramparts of the traditional PC content shouldn't be surprised if they are virtually invisible from the consumer's list. However committed the former may be to cater to the demands of the consumer, the ease of availability of searching the contents has been one of the top priorities amongst the buyers. At least that is what the shipping numbers of the smartphones suggest.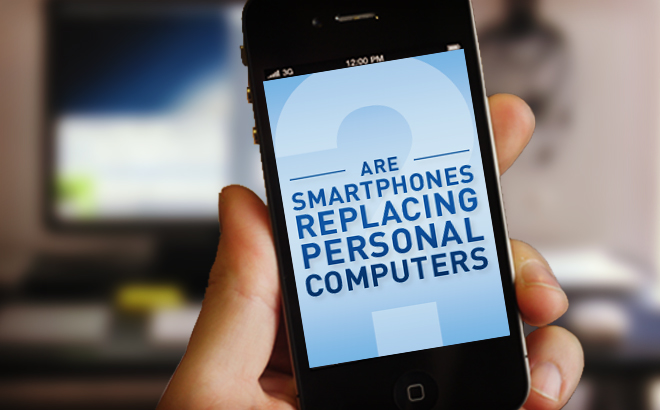 Samsung and Apple tops the chart, Huawei

continues

to grow
Driven by large screen devices, low cost and aggressive price point offerings, the worldwide smartphone market touched another landmark with shipments of around one billion units in a record time period of one year in 2013. With a year-over-year change of around 67.5%, Huawei continue to emerge as a strong future rival to the likes of Samsung and Apple who have sustained the top notched positions with a staggering shipment figure of 313.9 million units and 153.4 million units respectively compared to 48.8 million units of Huawei last year. Selling low-end models in foreign land, flagship products like Ascend P7, Ascend Mate 2 in mainland China and backed by its growth in emerging markets like the Middle East, Africa etc., Huawei plans to spend more on awareness campaigns and marketing details targeting to become a top-tier player in the field of smartphones.
Small screen is the new rage
According to a report by Gartner, with the traditional PC (Desk based and Notebook) seeing a decline of 6.6% from 296 million units in 2013 to 276 million units in 2014, Utramobile and Tablets saw an upsurge in the worldwide shipment. However, major shift in the consumer preferences was observed with the increase in smartphone shipments. With Mobile phones recording a growth of 4.9% from 1.80 billion units in 2013 to 1.89 billion units in 2014 and an overwhelming figure of 38.6% rise in Tablets worldwide shipments from 195 million units in 2013 to 207 million in 2014 has shown how the customers are making room for anticipated launches in the late quarter of 2014.
IDC Research Manager Ramon Llamas opined about the massive potential audience for smartphones, 78.1% by 2018, suggesting that for businesses not delivering up to expectations may find themselves in a hitch.
Challenge

to keep up with the expectations
Albeit the soaring of the worldwide shipment of these devices have helped vendors increase average selling prices (ASPs), the challenges are to go hand in hand. A clear trend of consumers waiting for new screens calling out for mobile content that will look good on them, to hit the market, garner popularity and suit reviews, they tend to grab hold of the product with the fall or holiday season. This has led the businesses to take a fresh perspective over the current and the future needs of the potential buyers. Availability of tablets on a lower price and shift in choices from hardware to software has witnessed consumer's split preferences between basic tablets and premium ones with the sale of the later anticipated to decline faster as would have been expected few years back. With the increased penetration of smartphones into the mass, the prices are expected to dip in a progressive way eventually even lowering the margins. The BYOD policy is gaining acceptance with individual looking for owned-devices. It is expected that it will increase to 72% in 2017 as compared to 65% in 2013 and so will the security concerns of the enterprises.
The new and rising vendors
will be continue

to proliferate

Although developed economies will definitely continue to be the dominating factor, the emerging ones are making sure to close the gap between mature and emerging markets by playing a vital role in the market shares. As Juniper Research noted, with low-cost economy smartphones from $75 to $150 and ultra-economy smartphones costing under $75 smaller smartphone vendors will become ambitious with time.
Apple and Samsung won't have an easy road ahead
Though the Apple and Samsung continue to share lion's share of shipments, they saw a fall in their shares. Dropping to 25.2 percent in the second quarter of 2014 from 32.6 percent in the same quarter a year ago, Samsung's shared its fate of losing share in the market with Apple, whose share dropped to 11.9 percent from 13.4 percent during the same period. Vendors in emerging markets like Xiaomi, who have succeeded to woo the Indian and China market, will continue to rival these big giants, Juniper said. With a second-quarter market share rise to 5.1 % from 1.8 % in the same quarter last year, Xiaomi has stunned the market by showing itself in the list as a star performer with shipments surging to 15.1 million from 4.1 million becoming fifth largest smartphone maker. Apple and Samsung have a tough road to travel ahead.