As speculated by its recent ways of promoting and presenting their products, Microsoft Corporation (NASDAQ:MSFT) is planning to dump its various numbering and naming series and replace it with plain-old windows. Don't be surprised to find the upcoming Windows phones without "Windows Phone" but just with "Windows", as one such product has already been launched in the market with this brand old name of 'Windows'. Promoting it as 'HTC One (M8) for Windows' by omitting "Phone" is how it has come into existence. It seems that word "Windows Phone" is being eliminated to bring the mobile and desktop operating system under the same designation.
According to a report obtained by GeekOnGadgets, we'll witness these changes soon, as initially only Nokia will be dropped from upcoming gadgets, leaving Lumia as the chief brand. The report also mentions about the last two handsets to feature Nokia are Lumia 830 and 730. However, "Microsoft" would be paired with "Lumia" in the future devices.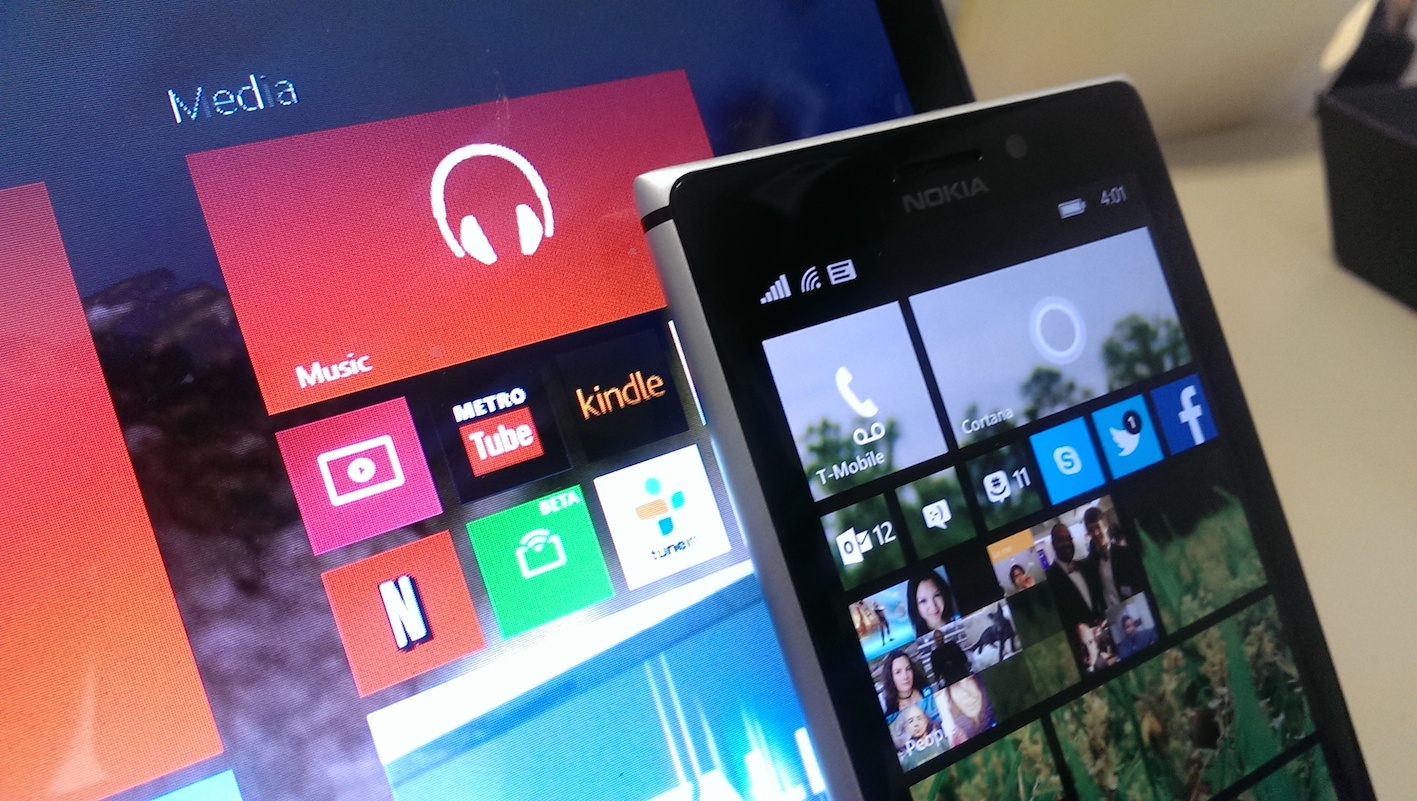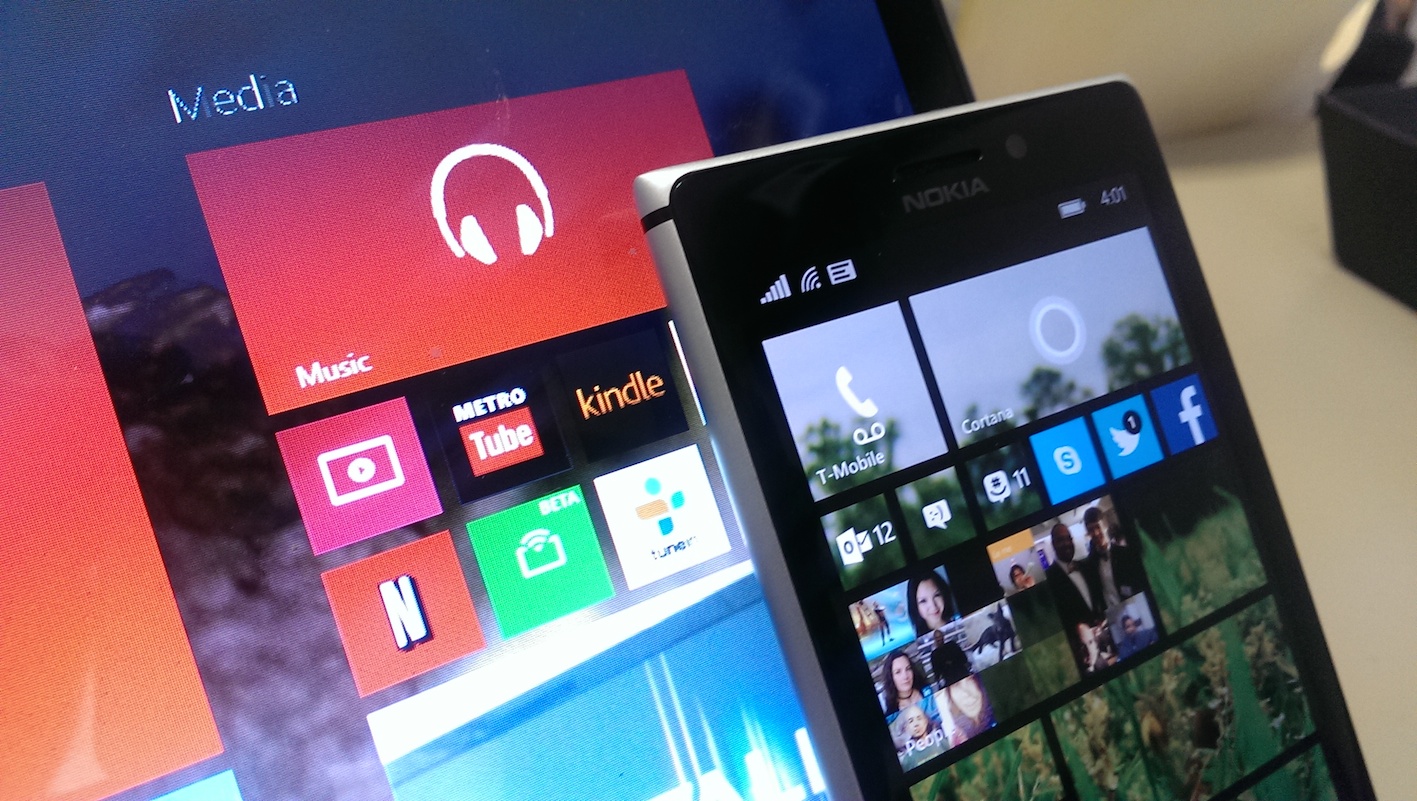 In an internal document, obtained by GeedOnGadgets, Microsoft has confirmed that as part of their phased transition, the company will drop the manufacturer name (Nokia) from product references during the holiday campaign.
Can it be a strategy shift?
It is quite digestible to see the collapse of Nokia as Microsoft only acquired the business from the Finnish company, but moving away from Windows Phone can be seen as a strategy shift. The recent commercials for Lumia 930, don't even mention Windows phone at all. HTC's new M8 also takes the same procession. Hence it is not surprising to find out something you know is going to happen beforehand.
As Nokia Phone has significant distinction outside the US, it needs an umbrella brand for its phones, probably "Lumia" will meet out this demand. Besides, in last three years, Microsoft failed to gain a sizable share of global smartphone market. Though Windows Phone OS market share double in three years, the company closed the second quarter with a mere 2.5% share of the total smartphone market. Comparatively, arch-rivals Android has more than doubled its market share between Q2, 2011 and Q2, 2014.
However, another reason to dump the word Windows Phone might be the awkwardness of the set of words that was formed by conveying something like Windows phones running Windows Phone. Moreover, Microsoft is believed to be structuring a single version of Windows that will run on both ARM-based Windows Phones and ARM based Windows Tablets. Hence calling this operating system as "Windows Phone" would be puzzling.
Although calling it Windows would resolve this problem of confusion, but it isn't clear that whether this version would allow to run existing Win32 apps because the other Threshold SKU for desktops or PCs are sure to allow these apps.
Therefore, we can see this as more of a strategy than an authentic declaration of information. Also predictably, it seems to be a way to market its products, advantageously.
This chaos of identification of operating system has also given rise to another question among masses; whether or not the upcoming Windows follow the hierarchy of its nomenclature. Whether, would it be called Windows 9 just as the follow up of Windows 7 was Windows 8? As with this proposal of Only-Windows, the tradition of naming will change.
But even after this, WindowsPhone.com, is still promoting Windows Phone on the US version of the site.
This obsession with "only Windows" had given rise to this Windows everywhere campaign, almost during mid-2013, which also did not talk about Windows Phone, RT, or 8.1. It was all Windows. As explained by Windows Watcher Mary Jo Foley that it was an explicit attempt to blur the boundaries between device types. "One experience. On every device. For everything in your life." Was the campaign's tag line.
Lately, in July, Microsoft CEO Satya Nadella said that windows would congregate and be one operating system that covers all screen sizes. It may be suggestive of the consolidation of the naming practice of Windows. But surely it doesn't mean that Microsoft is going to produce an OS, which would run everywhere irrespective of its structural design.
However, it still isn't certain what Microsoft's branding strategies are unless we receive more Windows phones without the "Phone" fraction. Though we can get hints about the future plans of Microsoft with the launch of new OS or Threshold or Windows 9. A public preview of Windows 9 is expected to come by the end of September.