It's been just a few months since the launch of this dynamic, different, innovative-new generation smartphone by Amazon.com Inc. (NASDAQ:AMZN) and it has already struggled to sell quite a few number of Fire Phone units. Despite much anticipation and excitement for its plenty first seen and ostentatious features, it could not really satisfy people as it was incapable to solve practical purposes from it, which, for people, is the first and foremost requirement to be met with.
The nova of this Fire Phone, mainly coming from its glitzy features like 3D imagery, Dynamic perspective that provides information simply by moving the phone, unlimited cloud storage, may day help that gives the provision of Amazon's live technical support round the clock, 4.7 inch display, a quad-core snapdragon 800 processor, 13 MP camera and pretty nifty and impressive hardware.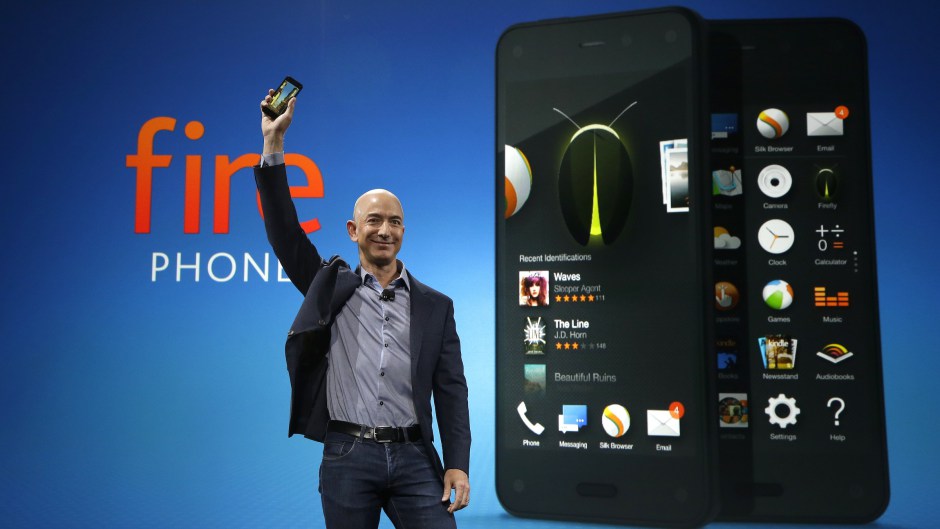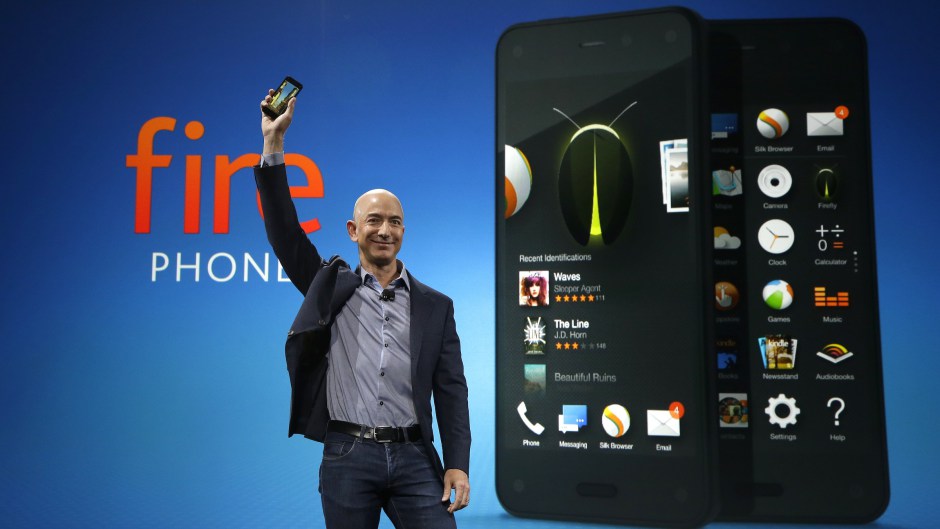 According to the research conducted by ComScore, Chitika and the Guardian, even such attractive offers could not lure much of the sales, which till now has reached not more than 35,000 units. However, getting a smartphone and that too Amazon Fire Phone for just $99 in a market which is also offering expensive-to-buy phones like iPhone 5 and Samsung Galaxy S5, is a no bad deal. Primarily, having an Amazon fire phone is a fun using it.
How Amazing is
Amazon Fire Phone
Before, we hit out Fire Phone failure for all wrong reason, lets touch base few of the most innovative and impressive features of the phone that makes it stand out in an already crowded smartphone market.
The two key attractive and interesting features of this phone are its dynamic perspective and firefly. The former allows the phone to react to how you hold, view and move it and whereas the latter scans objects to provide you the information about them.
The other very considerable reason to buy this phone can be its attractive screen, which comes with 19 different interactive options that can really be amazing and cool to work with. However, this dynamic perspective of the phone's screen is mostly useful only while navigating the phone's interface and in games, for nobody really bothers how the lock screen of their phone looks like.
The noticeable part of the phone is its, 4.7-inch screen which is exactly the size of Apple' just launched iPhone 6. Its HD 1280 x 720px resolution adds more to its fineness.
What people found unsatisfactory about its screen was it size, they wished it could be larger like phablet or Samsung Note 2, so that they could enjoy seeing videos on a larger screen.
The camera, however, is an advantage for Fire Phone.  It comes with a lots of fun editing tools like whitening your teeth or removal of red eye, like reducing blemishes just by few swipes or trying on with different contrasts and saturation effects. Its magnetic headphones are also one of the amazing part of this dynamic design.
Its integration with Amazon prime service may slightly encourage consumers to spend more money by making seamless purchases, which is just another strategy of amazon to expand its business by restricting you to its world of shopping. Also, because it can allow you to compare the prices of real-world objects to what Amazon have for sale, the feature is a showrooming nightmare.
Amazon has also announced a list for its upcoming apps and released two new games from its own Amazon game studio. Although promises have been made for more apps, but that seems a conceited topic because there's no point for app developers to make apps for a relatively new smartphone with almost zero percent market share, when they have more lofty brands and platforms like Apple iOS and Google Android to work for.
Moreover the phone itself takes advantage of its dynamic perspective for fun; it seems that every app icon on the phone screen has depth when it is tilted. You can visit 3D-like landmarks through maps. Though none of these features could entice enough consumers, but the work done upon them shows how subtly they have focused on these details.
And then there is mayday, which lets you have a live video chat with an Amazon representative who will even demonstrate on the screen what you are supposed to do when you have any trouble with the phone. However, with too much of easy features to work with, it wouldn't be difficult to operate such phone and need a mayday representative.
Fall of the Epic Phone
The main problem with the phone is that you cannot download all those necessary famous apps that you would wish to, which includes a list of such basic apps which you would never like to miss in your smartphone, like there is no Snapchat, Venmo,  Secret, LinkedIn, Gmail, Google maps, available on Amazon Fire yet. It might even frustrate you a bit.
In order to promote its online retailer, the Phone has all its features, camera and even the operating system built around its online shopping services that particularly aims at gaining retail from it by getting you buy more from its shopping store. Firefly is completely dedicated for this sole purpose to enhance the extravagancy of their consumers. It can allow you to search and buy from Amazon's store, anything you see around yourself just by clicking a picture of it. Moreover, to ensure its accessibility, the phone has one dedicated button for this enticing feature.
Another issue with this phone is regarding its app store that binds you to itself once you buy this Fire phone. It means there is no provision of Google apps like Gmail and Drive on Amazon app store, knowing how vital they are now-a-days for people. Although, Fire Phone runs a forked version of Android operating system, it does not resemble Android at all.
The disappointing sales performance of the Fire phone can be attributed to its high price and exclusiveness. You won't buy a phone with an operating system you are not accustomed to, at such a price, in such a market, where you can buy a phone-already famous and reliable and used to, spending the same sum of money if not less. The fire phone was launched for $199.99 for the 32 GB version and $299.99 for 64 GB version, with a contract of two years. It puts itself into the direct competition with iPhone 5S and Samsung Galaxy S5.
Fire Phone reminiscent of the 'Facebook Phone'
The HTC backed up on Facebook Phone that was built around Facebook. The phone also carried the handsome amount of Price tag with it, but as in the case of Fire Phone, the Facebook Phone flopped as soon as it was launched last year. However, the Fire Phone proposed a better deal at least in terms of hardware if not the operating system. Hence it may be speculated that the phone might get a boost at some point of time and does not follow the fate of Facebook Phone.
How far can we call it a Failure?
Estimating a company to flourish in a saturated market, however, is a very difficult task. You never know how far this estimation of failure can go. Sometimes just a brand name works out, sometimes the efficiency of your device, the way you publicize and advertise, sometimes the time itself. For once specialised mobile phone companies, like of Nokia, can also face a grand failure just because of the introduction of more technologically advanced smartphones at a cheaper price than it. Even Facebook and Microsoft could not withstand the stiff competition of the market.
Amazon is already facing losses and falling short of wallstreet's earnings expectations. Last month, it was reported by Amazon its largest quarterly loss since 2012 as operating expenses rose 24 percent, led by a 40 percent surge in spending on technology and content. It is also possible that this failed device gives Amazon a further blow. However, we may expect from Amazon Fire Phone to further acknowledge and revisit its marketing strategies and the features in the phone, in order to gain a place in the smartphone market.