The new initiative of Google Inc. (NASDAQ:GOOGL) to sign partnership with few samartphone companies has posed a threat for Samsung's rule over Indian market. Increasing demand for lower priced smartphones has set Google in motion. As per sources Micromax, Karbonn Mobiles and Spice are the first phone manufacturing companies to sign up Google's Android One that even helps them specifying key hardware parts. Speculations are of the new sub-$100 Android One phones to arrive in this month as the Google is hosting an event on the 15th of this month.
Google Aims At Pushing Android One, Globally

!
Google's primary aim behind this enterprising idea is the improvement in quality of OS that would cater to the demand for low-end Android phones, at a large level. Those smartphones that emerge as cheap in the current market flow run different and customized version of the Android operating system, which makes its apps prone to glitches.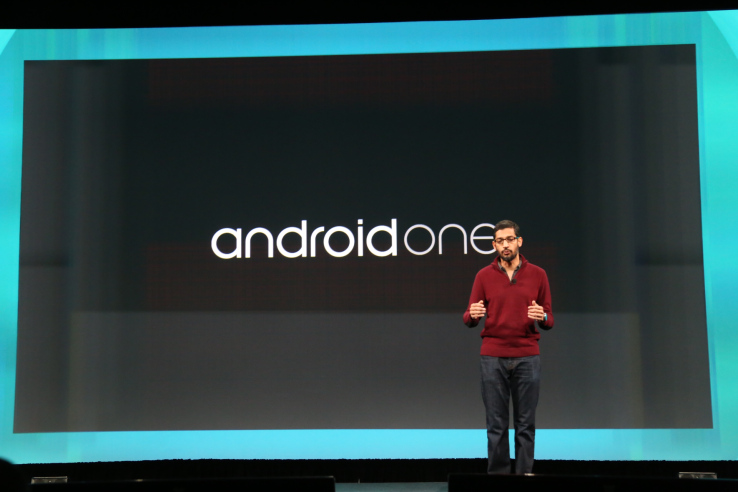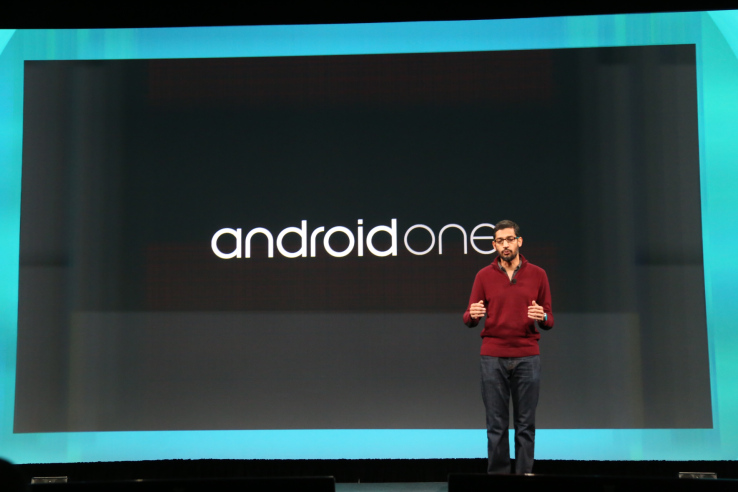 The other major reason behind it could be the factor that the world's third largest and fastest growing smartphones market can provide a productive environment to immediate results that would push Android One in the global market. There is this situation now that a person who earlier could not afford to carry a Smartphone due to its high and unaffordable price is now being the part of this growing market, nevertheless it's his first Smartphone, this strong reception of Android One can help in the consolidation of the company, that too in a market where more than 80 smartphones companies operate.
This provision of higher-quality-lower-cost smartphones in India and other economically fluctuating markets can have extreme pricing pressure on Samsung Electronics Co. Ltd. (KRX:005930). The firm's aim at higher margin offerings on its Galaxy S series with a customized version of Android can pose a threat to its declining share of the market with the emergence of Android One through local smartphone players.
"A major threat to Samsung is that Android One will accelerate the race to the bottom on Smartphone pricing," said Neil Mawkston, a UK- analyst at strategy Analytics.
As Samsung is losing its strong grip over the smartphone market to local players riding high on low-price smartphones, its time when the Korean smartphone giant must rethink about its strategy to market.
Google At Advantage
An uptake of Android One Smartphones should increase access to the internet and Google's suite of Products. In the opinion of Analysts and industries, with the upcoming of Android One that does not come with heavy customization, unlike Samsung and other phone makers, Google is expected to expand its revenue. That directs it towards the more default settings for Google products and less competition from its competitor search engines and other app stores.
This has shown other manufacturers a ray of hope to trade on Android One that would help them acquire further shares as providing them a platform for more profitable exports. This could easily be attriv=buted to the future projections and strategies of local smartphone players; Karbonn's hopes are to expand its global revenue to 20% by next two years, from 5-7 percent of that of now.
Apple Still Enjoying Its Monopoly In Revenue
Although it seems as if Google Android will dominate the Smartphone market, but this is also true that Apple market share and the revenue making remain unbeatable and ineffective. Apple still continues to make more money even after such an expansion of Android's market. So, it might be true that Android One can bring more damages for Samsung, LG, SONY, HTC, etc but Apple still enjoys its reign.
The reality is that Apple is quite comfortable with the developments in the smartphone market, the company is minting more money by selling comparatively lesser units of iPhones. For the last few quarters Apple's smartphone market share has been declining, but revenue kept soaring. Though, Apple has not unveiled any new iPhone for the last three quarters, but the company made more money than all of its competitors combined. Alone in Q3, 2014 – despite of a weaker quarter – Apple sold 35.2 million units of iPhone that helped the company record $37.4 billion in revenues.
I'm talking almost exclusively about hardware manufacturers, which I think are poorly measured by market share and should be measured by profit share. If you're looking at Apple and companies like Motorola, HTC, and Samsung from the manufacturer perspective, Apple is winning, Samsung is in second, and everyone is in a very distant third." Said John Kirk, a recovering attorney, financial advisor, business coach  and investor who wrote an interesting column recently stating that MARKET share in general, and Android's market share in particular, is not an appropriate measure of success, in his interview with John Koetsier, VB Insight.
You can read his full interview, titled Android's market share is a 'joke,' and 'Apple owns the high-end' of the Smartphone market, here
Arrival Of A New Era Through Android One

In

Indian Smartphone Market
With the arrival of Xiaomi phones and the announcement of new smart phones like Motorola, OnePlus and various other Indian brands, a mid-range revolution has been witnessed within last few months. With emerging rivals of South Korean firm Samsung, Indian market is set to have a sweep for other manufacturers to come into the play with the vividness of Google itself.
As the growth of the smartphone market in India is pegged to sub-$200 devices, Google is trying to bring more number of smartphone users into the Android fold. The opportunity window for smartphone vendors in India is still huge; while there are 910 mobile subscriptions are counted in the country by the end of Q2 2014, mere 111 million smartphones have been shipped. This articulates why Google is reportedly planning to spend Rs. 100 crore on advertising and marketing, and pushing Android One through homegrown vendors in India.