Xiaomi needs no introduction now; after much of hue and cry about Xiaomi's flagship smartphone Mi3, the Chinese smartphone has set the second smartphone on the launch pad in India. The upcoming Xiaomi Redmi 1S will go on sales from September 2, 2014 in India and, once again, the company has decided to take the competitors head on. The price of Redmi 1S in India has already been declared and at Rs. 5,999 ($100) such specification makes Redmi 1S a definite steal-deal. Unlike Mi3, if Redmi 1S is able to meet the market demand in time, it could easily become one of the fastest selling smartphones in India by flushing out all the competitors.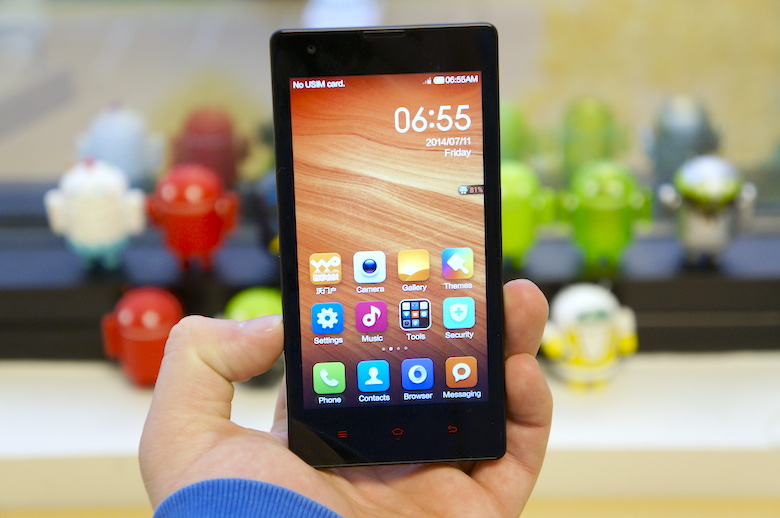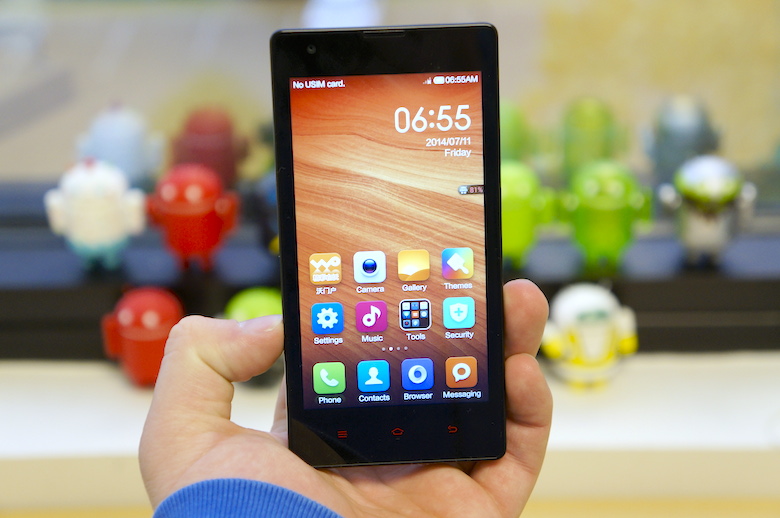 Before we directly jump to the justification and conclusion, first have a look at the specification of Redmi 1S available in India.
Redmi

1S Specification

Display
IPS LCD capacitive touchscreen, 16M colors
720 X 1280 pixels, 4.7-inches, 321

ppi

density
Corning Gorilla Glass 2

Multitouch

Processor & RAM
Quad-core Qualcomm Snapdragon
MSM 8228 1.6 GHz Cortex-A7
1 GB RAM

Adreno

305 GPU
Camera
8 MP, 3264 X 2448 pixels, Autofocus, LED flash rear camera
1.6 MP front Camera [email protected]
1080p @30fps video
Battery
2000/2050 mAh Li-Ion
Body
137 x 69 x 9.9 mm Dimensions
58

gms

weight

Storage
8 GB internal
Micro SD Slot, 64 GB expendable
Other Features
Dual Sim Mini (WCDMA / GSM)
WCDMA 3G Supported
MIUI V5
Android Jelly beans V 4.3 OS
Xiaomi

Redmi 1S in-class specification comparison
Considering the price tag, Xiaomi Redmi 1S belongs to the entry-level smartphone segment. However, when it comes to specification, it easily runs over all other smartphones available in the category. In fact, in many aspects, it contests the mid-level smartphones and beats its in-class competitors with distinctive margin.
First, let's have a look on the table comparing a few of the best smartphones that falls between $100 and $160 price bracket or matches the specification.
Screen Size

Processor/RAM

Battery

Camera

Price

Xiaomi

Redmi

1S  
4.7" HD
1.6 GHz 4x
2000

mAh

8MP / 1.6MP

Rs

. 5,999
Moto E                    
4.3"
1.2 GHz 2x
1980

mAh

5MP / no

Rs

. 6,499
MicromaxCanvas 2.2             
5"
1.3 GHz 4x
2000

mAh

8MP / 2MP

Rs

. 9,000
ASUS

Zenfone

5
5" HD
1.6 GHz 2x
2110

mAh

8MP / 2MP

Rs

. 9,999
Moto G
4.5" HD
1.2 GHx 4x
2350

mAh

5MP / 1.3MP

Rs

. 10,499
Nexus 4
4.7" HD
1.5 GHz 4x
2100

mAh

8MP / 2MP

Rs

. 23,000
From the above table it's clearly evident that Xiaomi Redmi 1S wins with distinctive margin. Besides, the built quality of Xiaomi's Redmi 1S is as good as ASUS Zenfone 4 and Moto E, and the MIUI 5 makes it more adorable than other smartphones coming with the standard minimal tweaks on Android OS.
Xiaomi

Redmi 1S: $100 Price Strategy
Xiaomi has decided to price tag Redmi 1S with $100 (Rs. 5,999) in India, which makes the device comparatively cheaper as compared to other Asian countries where Redmi 1S is already available. Most of the market analysts consider this as a strategic move by the company to break the world's fastest growing smartphone market. In India sub-$200 smartphone category has emerged as the main driver of smartphone industry growth. In the first half of this year, between January and June 2014, four out of five smartphones that were sold, fall below $200 price category. Along with Xiaomi's Mi3, which is placed at $230 price point, Redmi 1S at $100 could easily become the most preferred choice for sub-$200 category smartphone users. The smartphone market in India is showing no sign to revolt in terms of price, and the growing influence of homegrown vendors, the likes of Micromax and Karbonn, is only resulting in more choices for smartphone users considering entry-level and mid-level smartphones to buy.
Redmi

1S: Best Bang

On

Buck
Naturally, Xiaomi Redmi 1S is the best value smartphone a user could buy without breaking his bank. The specification makes it a tough competitor to beat for many for mid-range smartphones, especially Moto G that has been rocking the India smartphone market for last six months.
While many of the smartphone vendors took Moto G very lightly when it was launched, it's apparent that Xiaomi had a different plan. It read the India market intelligently and placed its two major smartphones Xiaomi Mi3 and Redmi 1S for the market that has got the greatest potential to grow in the future. While Xiaomi's Mi3 is trying to eat into Samsung's market share, Redmi 1S is focused on Micromax, Karbonn and Motorola that controlled almost one-third of smartphone shipments in India during the last quarter.
However, the question looms is that how Xiaomi is able to put such powerful components under the hood and tag it with jaw-dropping price? Firstly, Xiaomi is not any fly-by-night manufacturer. It has a reputable force that has powered Xiaomi to compete with top five global smartphone players. Xiaomi is making every possible move to cut the corners to offer its products at a very competitive price. The company is saving money by adopting strategies like no-warehouse, no-advertising, word-of-mouth promotion and focusing on services over hardware to generate profit. Xiaomi became the fourth largest smartphone manufacturer by the number of shipments in the second quarter of this year and for a four-year startup it's undoubtedly a big achievement.
However, for the company, it's just the beginning; Xiaomi has only explored the nations – besides home market Chine – where smartphone market is either at the nascent stage or relatively smaller. The company will have to expand its reach to North America and Europe market to get recognized as a real global player which has the capacity to challenge bigwigs likes of Samsung, Apple and LG. Xioami Mi3 and Redmi 1S could just be the beginning. The company has a fleet of products to offer that would, as usual, force competitor to bite the bullet soon.