We are living in the super technological era. There were times when kids used to sleep with their teddy bears, but today smartphones have replaced everything else. It is not merely an object for them now, but a life companion. According to recent figures revealed, one in three children start using tablets and phones before they can even talk, so just imagine how the phone can leave an impact on the rest of their life. This addiction to smartphones can also affect their eating and sleeping patterns according to psychologists.
But it's not just the kids. According to Mobile Mindset Study conducted by Lookout, 58% of smartphone users don't go 1 hour without checking their phones.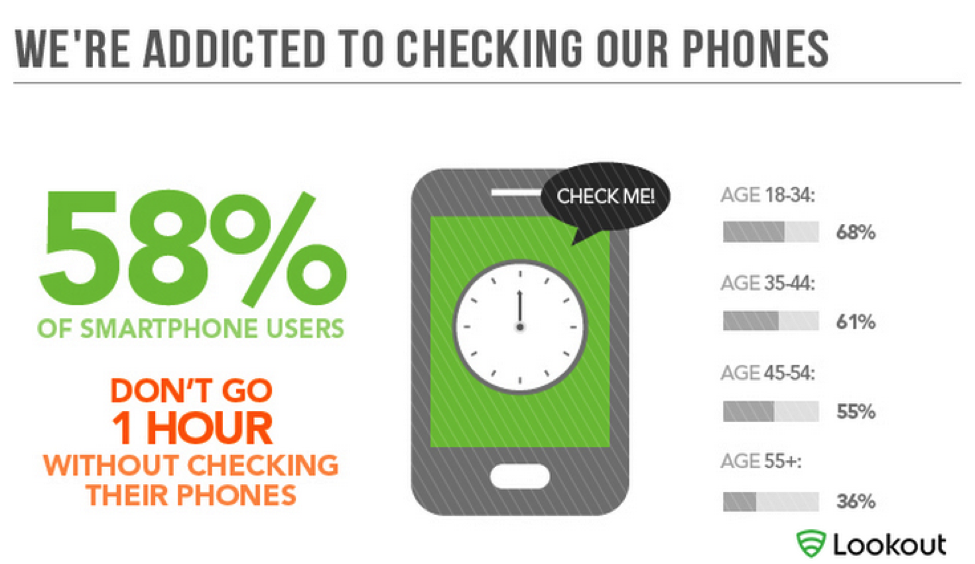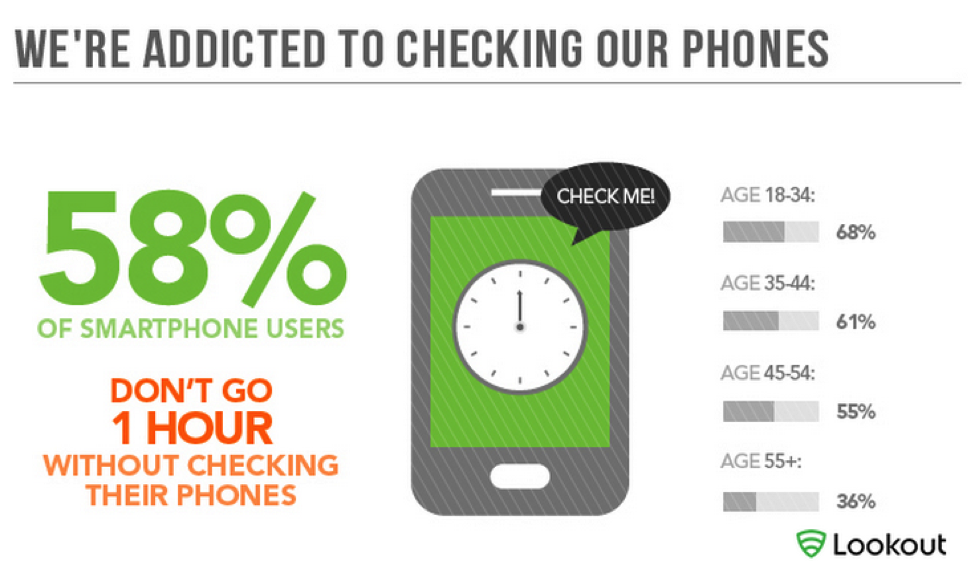 You can say that it's the increased smartphone obsession among parents that has resulted in addiction among kids. Well, as a kid we were told that too much of everything is bad. Too many candies can hurt your teeth; too much exposure to TV can damage your eyes, so how much of a smartphone can affect kid's life?
Consultant Adolescent Psychiatrist Dr. Richard Graham and Clinical Psychologist Dr. Jay Watts based in London say that technology addiction can affect a child's behavior and sleeping patterns.
Dr Graham said "Yet when electronic devices start to have more influence over behavior than anyone else or anything else, when children become very distressed when technology is removed from them, that is the moment when you really need to start changing things."
So, it is again up to parents how they can overcome their kid's obsession for smartphones.
You are not quite clear how much time your kids spend on texting or browsing the internet. What if I tell you that you can monitor the time your kids spend on smartphones? Moreover, you can also see whether they are using smartphone safely or not.
A monitoring app can provide solutions to all your worries. You just need to install it on your kid's smartphone and you are ready to monitor their every single activity along with its date and time.
The next question is what monitoring app you should choose. There are many apps in the market that are reliable and are helping parents a lot. For example StealthGenie is the one that is 100% undetectable and falls in your economic range.
Your kids might be spending more that required time on texting using WhatsApp, Viber and Skype chats, but if you would be given an option to monitor the chats, then you can put the limitations on them accordingly. You can check all the details of chats, including time and date stamps to know when each chat took place.
Spending too much time on smartphones is one aspect, but how you are going to monitor that they are safe? What if some stranger has started interacting with your kid and your kid is unaware about his evil plans? With monitoring you can make sure that they are not talking to strangers. You can look at their call logs and check all incoming and outgoing calls with date and time stamps.
Moreover, I am listing down some symptoms that can tell you that your kid is tech obsessed and needs your help on a serious nod. May be your teen could not feel the difference, but excessive smartphone usage can have detrimental effects on them. Some symptoms could be
Lack of interests in other activities
Mood swings and argumentative behavior
Rise in devious behavior
Pediatric psychiatrist Dr. Theodote Pontikes at Loyola University Health System advise that parents should discuss with their children and set limits together. Furthermore, they need to help them understand why the limit is needed. A monitoring app can help you best in knowing whether they are following your defined guidelines or not.
No doubt smartphone has become a must now for kids, but they also need smart parents.
So see, ultimately you need only one thing at the end and that is to monitor your kids. If you are doing it silently, then you can better organize your kid's life. Install it now because they need it.