All of us are aware of the droning customer care service provided routinely by almost all enterprises. There is a huge gap between what customers want and the service they actually get. IMMEDIATE is what the customers want, no matter how bad the situation is, we want an immediate response to our queries from the concerned brands. The crystal clear solution to tackle customer's problems at this stage is through social media as nearly 75% internet population are involved in social networks. But it is unfortunate that most of the brands have not taken into consideration, the idea of providing customer service by interaction through social platforms.
A recent report by SocialBakers, a social media analytics firm, mentioned that over 9 million questions were put up on Facebook Inc. (NASDAQ:FB) and Twitter Inc. (NYSE:TWTR) combined, by customers so far in 2014.  Facebook and Twitter prove to be the best choice for contacting customers and interact with them to resolve issues as 54% of brands prefer marketing through Facebook, followed by Twitter. Although few in number, there are brands that are actively providing service to their customers through social platforms, its effectiveness is yet to take its full swing. The SocialBaker report deduced that although Twitter leads with 7% of socially devoted brands (with telecom and airlines industry being the most devoted) as compared to Facebook with 5%, brands on Twitter responded to only 63% of total questions while Facebook leads with 75% to the total response to customer queries.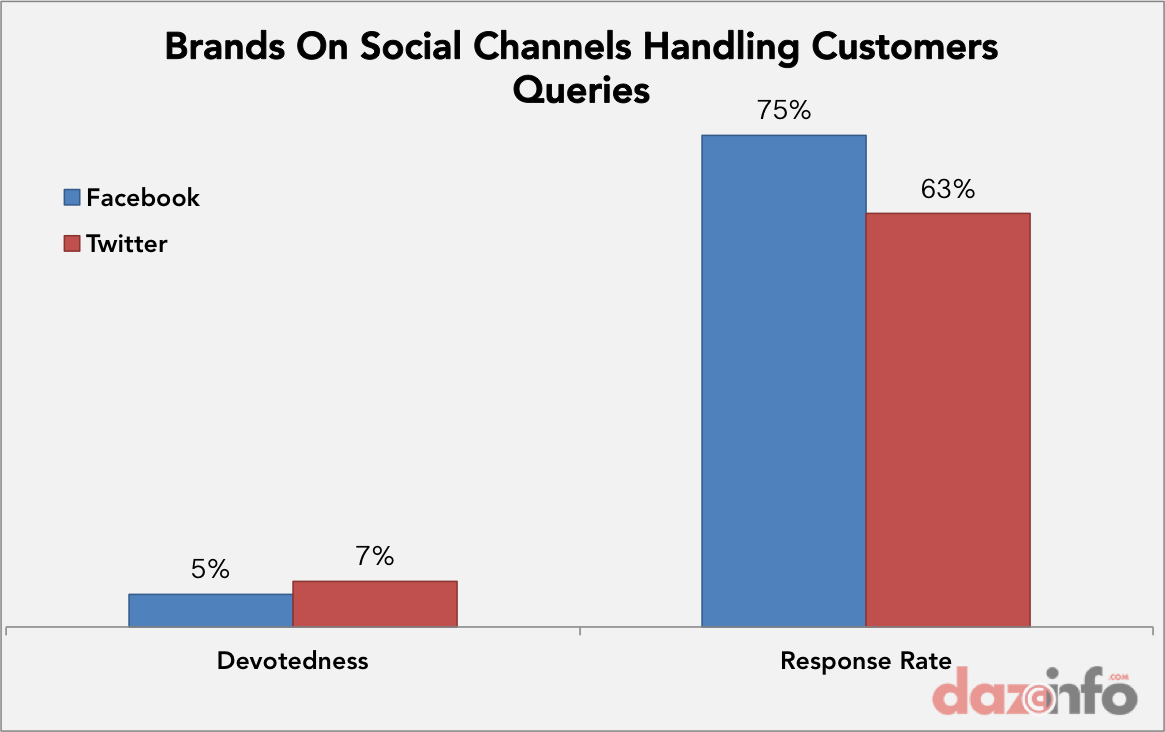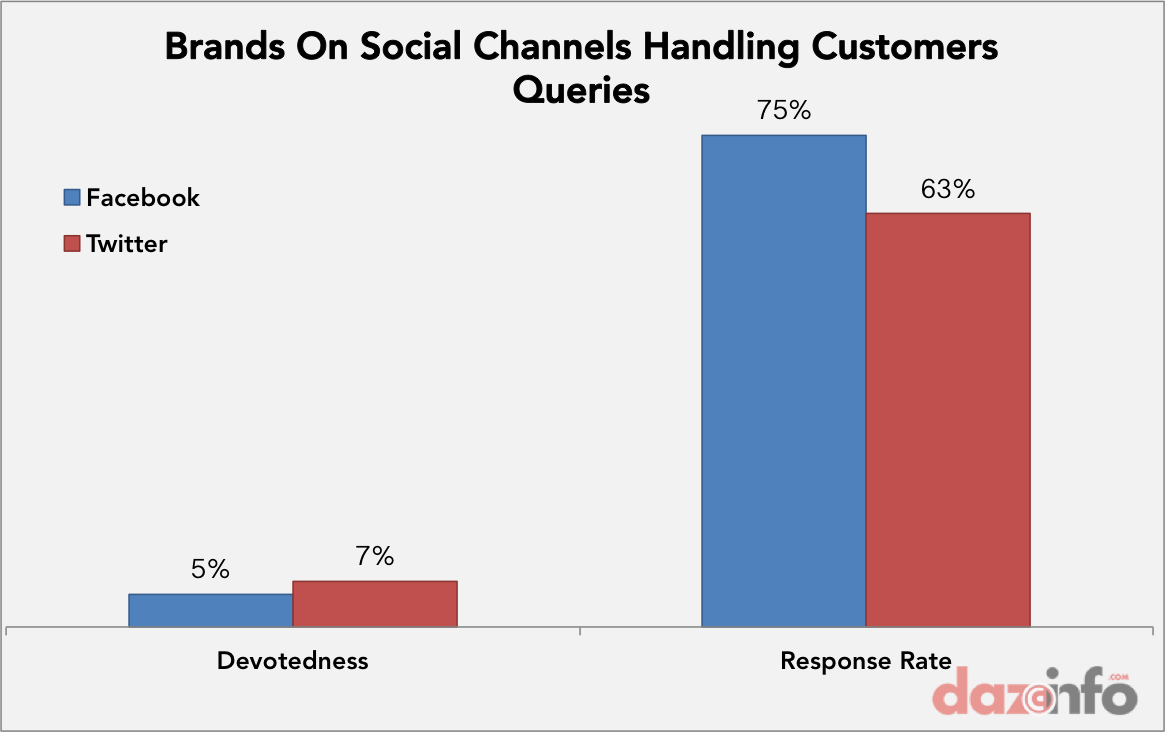 But, according to SocialBaker, a brand is socially devoted only if the brands' responses to customers surpass 65%. It is evident that brands on Twitter stand back in being a complete 'socially devoted brand'. The percentage of brands of a specific industry on Twitter was reported to be very low with highest of 27.75% in the Telecom industry.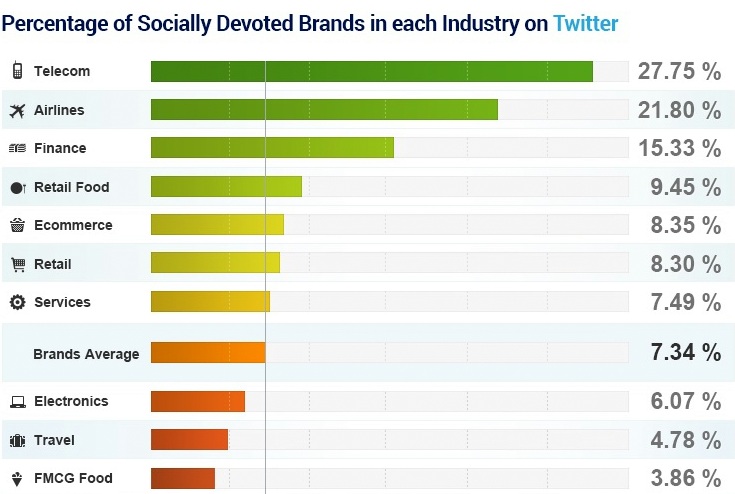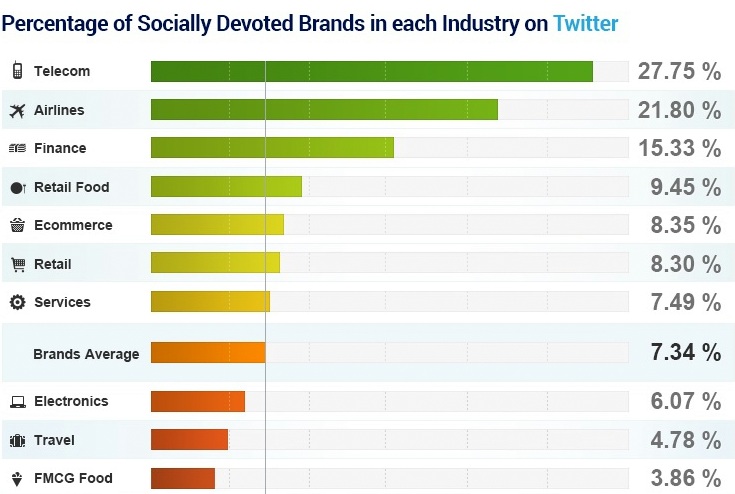 It's all about Time
For social media customers, time is a critical factor. Customers want speedy addressing of their issues, 65% of the customers on Twitter want their issues to be responded as soon as possible and expectations from Facebook is not much different. This has apparently noticed by brands on Facebook, consequently the response rate by Facebook brands has been growing quarter over quarter for last few years, reaching to 67% in the last quarter.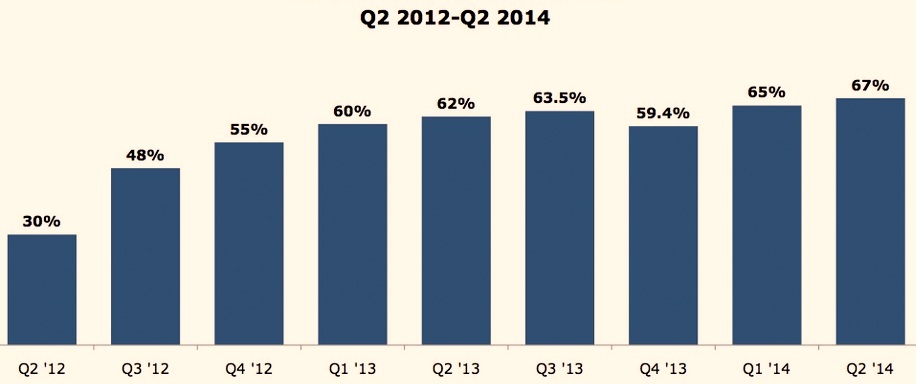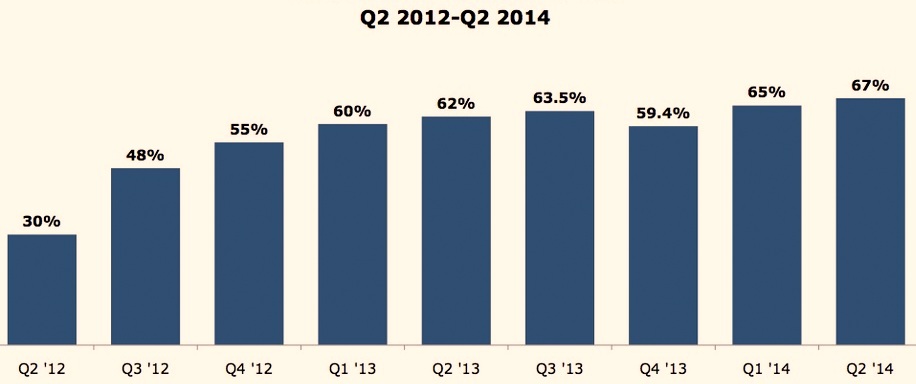 As the social media is a real-time platform, customers expect a very quick response rate with most of them expecting replies within half an hour. Undoubtedly, this is a hard task at hand, but the brands on social networks must ensure to work their way to respond as quickly as possible. There are industries that are heavily dependent on social media response rate and response time due to the nature of their business, Airlines Industries being one of them. While most of the Airline companies are taking no more than a day to respond to customers' queries on Twitter, there are few, like American Airlines and Malaysian Airlines, that are actively and almost immediately responding to customers.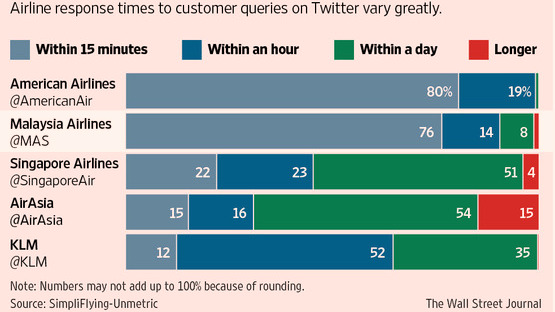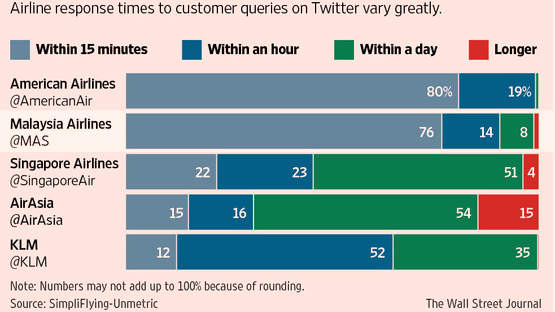 Here are few of the top companies worldwide that have achieve the fastest response time to customer queries on social channels.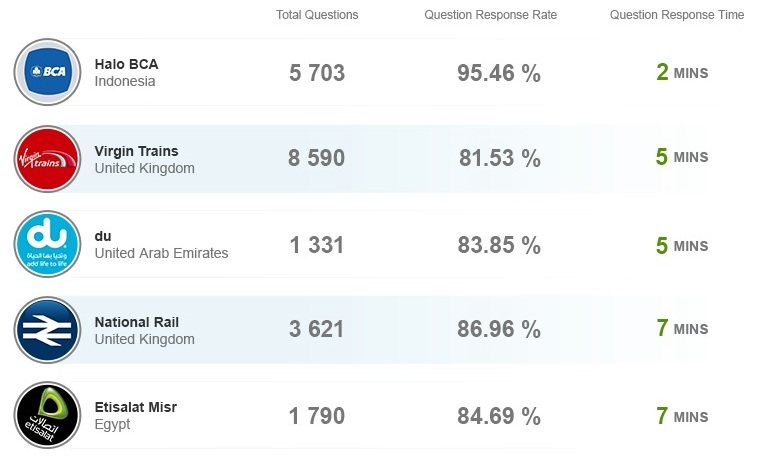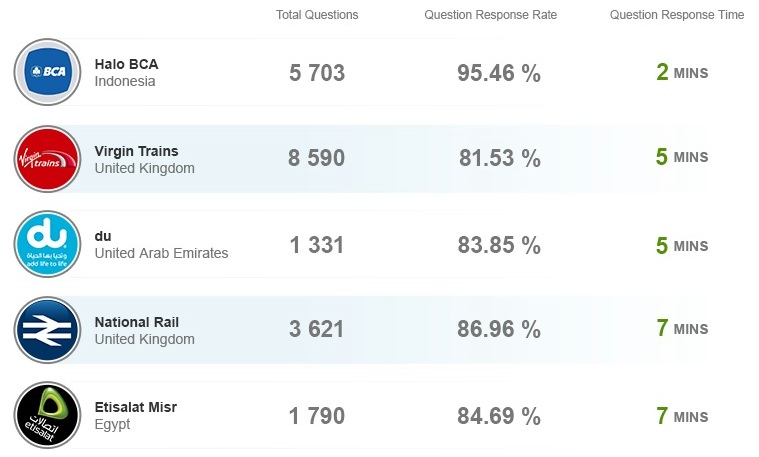 Customer support would be beneficiary at both the ends as social networks are public and easy to connect to. The brands or enterprises can reduce the cost of its customer support by shifting towards the active social platform and avoiding or reducing the long procedural telephone calls. The customer queries can be used as a long-term tool to analyse the user requirement and the intensity of the problem in hand, then effectively deduce a solution. Also, it is very easy to interact online with the customers and discuss the issues. Social platforms can be made best use of, as one can monitor a page quite easily and still be able to respond to all the queries. This claim could be well justified by the fact that socially devoted brands receive 2.5 times more interactions on an average. The customers can be provided with regular updates via tweets and Newsfeed so that the customer is always up to date.
The customers on the other hand need not have to jump from one line to the other to go to the right technician to solve the issue. Instead social platforms tend to provide a one stop solution. Also the customers' queries and comments can be used by others facing similar issues to work out a solution. A community of customers together at a single platform and continuous interaction with the brands will pavé way for a greater understanding of the needs of customers and will also provide a vital feedback for the concerned brands.