Smartphones have become some sort of FMCG these days. Thousands of smartphones are being dumped on the market each year in an effort to force consumers to buy new devices. New smartphone brands and platforms are emerging with each passing year. In the past, we've seen well established platforms like Windows Mobile from Microsoft Corporation (NASDAQ:MSFT), Palm, Blackberry (NASDAQ:BBRY) and Symbian devices swept away from the market by completely new entrants like Google Inc. (NASDAQ:GOOGL) Android and Apple Inc. (NASDAQ:AAPL) iOS.
As of now, there is a huge opportunity for these brands to grow in developing economies such as China, India, Russia and Brazil. But in developed countries like the US and Europe, smartphone industry has reached its saturation point. Soon, the exploded adoption of smartphone will make the developing nations meet the similar situation. If that happens, the biggest challenge for the smartphone industry would be to improve the smartphone upgrade cycle as they can't bring in new consumers anymore.
Smartphone platform-enablers like Google, Apple and Microsoft will have a great role to play in this challenge. They need to be quite constant in providing unique features and services to the consumers to stop them from jumping onto other competing platforms.
Shorter life span of Android smartphones is affecting its brand name & loyalty
Since 2010, Google showcased staggering improvement in the number of daily Android activations. But in Google I/O 2014, they've moved on to a completely different metric; 30 days active Android users. For the first time, Android has been able to surpass iOS in terms of web traffic. As per the latest report from Strategy Analytics, Android captured around 85 percent smartphone market share. But all is not well in the Android camp. In a bid to lure consumers in upgrading their existing smartphones, OEMs are releasing more and more smartphone models.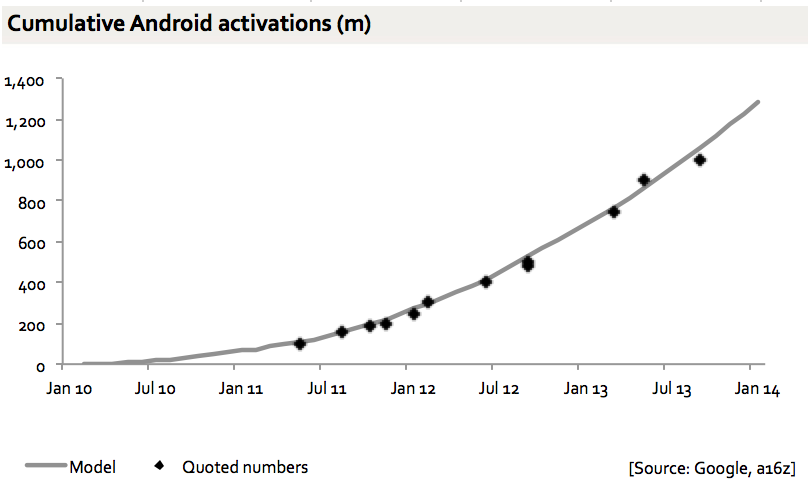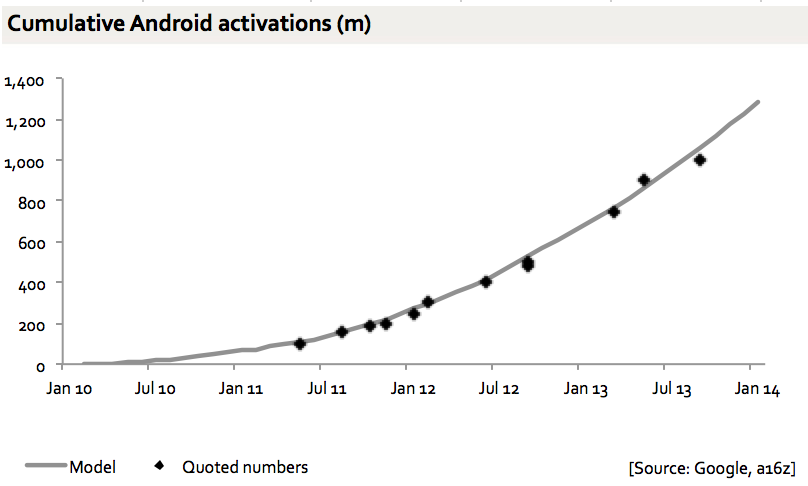 Sony has already announced that they
have moved to a 6 month upgrade cycle for their flagship smartphone
release. Just six months after the
Xperia Z2
was released, internet rumor mills started talking about Xperia Z3
getting
announced during IFA. Brands like
Samsung Electronics Co. Ltd
(
KRX:005930
) and
LG Electronics Inc.
(
KRX:066570
) use a different strategy where they maintain two different high-end smartphone lineup, releasing an upgrade to each of them once a year with a gap of 6 months between the launch, which effectively becomes a 6 month upgrade cycle.
In a hurry to plan, execute and release new devices every 6 months, OEMs
are neglecting
software support and upgrades for their existing smartphones. Quite a lot of times, they refuse to upgrade devices which are capable of running the software update. This disappoints existing users, resulting in decreased brand loyalty. Brand loyalty can only be increased by constant innovation in operating systems as well as consistent software upgrades to the existing devices without slowing down their performance.
Xiaomi
, however, seems to be heading the right path with its value for money devices. They want to sell smartphones for at least 18 months and provide constant upgrades to its devices. All their smartphones, which are recently launched in India;
Xiaomi Mi 3
,
Xiaomi Redmi Note
and
Xiaomi Redmi 1S
, come with the latest Android 4.4.2 KitKat operating system. Company's Vice President, Hugo Barra, says that his company is focused on providing a great UI experience with the latest OS to all the device users.
Apple is

utilising

its brand loyalty to retain existing users
As per the latest numbers, iOS owns less than 15 percent of smartphone market share. Still, in the past 12 months, Apple has
paid out roughly around $10 billion to iOS developers
, which is double than what Google is paying to its developers ($5 billion), even with the highest number of smartphone roughly double the number of devices.
The brand loyalty among Apple's consumers is really appreciable. The 
iPhone

 has the highest retention rate
 reaching to almost 76%, while 
35% users are willing to ditch Android
 in favor of iPhone 6. Still, a large part of Apple's active
devices
comprise
of iPhone 4 and iPhone 4S, which means that iPhones have an upgrade cycle of more than 24 months. The fact
clearly states
that Apple needs to cut the upgrade cycle for their smartphones in the
favour
of
smartphone
users.
Overall, Google and Apple are trying two different strategies to retain their existing users but none of these approaches seem perfect. They need to strike a fine balance between improving smartphone upgrade cycle without creating dissatisfaction among existing users.