As the date for the release of the new Nexus device is nearing, the rumors have started flowing once again. However, the latest one is about a device from Motorola instead of the much-speculated LG Nexus device. The latest confirmation by Dave Burke, the head of Android engineering and the Nexus program at Google Inc. (NASDAQ:GOOG), further fuels the rumors about the Nexus 6. Dave has stated that the next Nexus devices will be unaffected by the introduction of the Google Play devices and the Android Silver Program. Is this a new Nexus?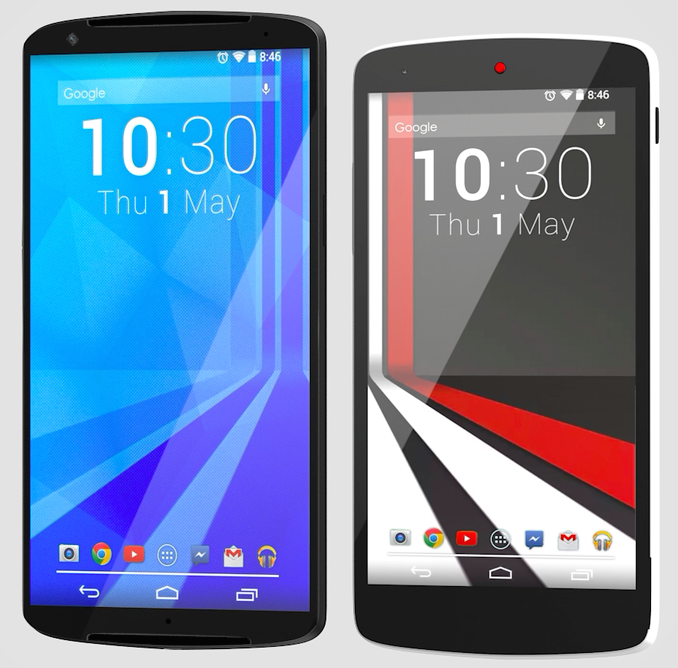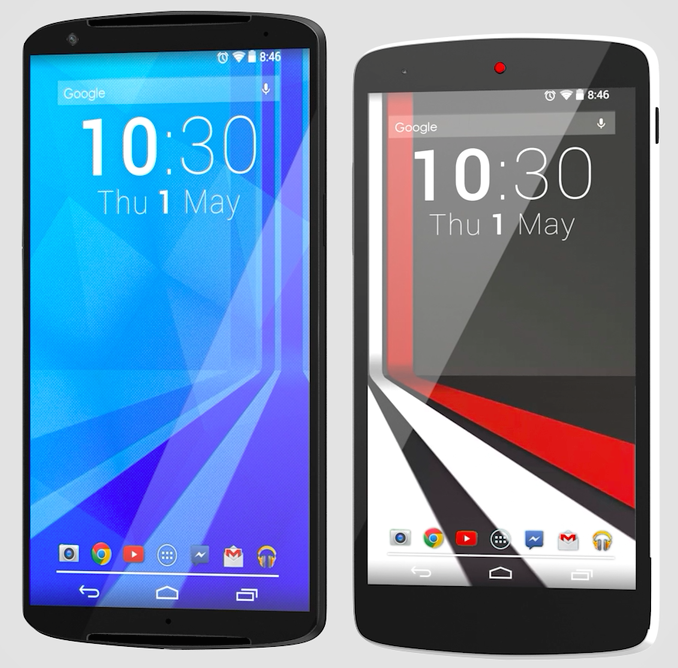 With the knowledge that HTC Corp (TPE:2498) is already working on a 9-inch Nexus tablet codenamed Volantis, it seems that there is another Nexus device to be released: Shamu. This device is speculated to have a huge 5.9 inch screen of unknown resolution and interestingly also a fingerprint reader. According to AndroidPolice, who first noticed the evidence of such device under production, the device is very much a real smartphone, however, it could be launched with a different name or specifications. Google follows a tradition of condemning their devices after different species of fishes like "Maguro" for Galaxy Nexus and "Hammerhead" for the Nexus 5, and now "Shamu" for the Nexus 6. The kernel which is mentioned in the evidence is Google built, which is available only on Nexus devices.
Phablet Market: Too Small And Much Crowded
By looking at the screen size, we can say that this phone will mainly compete in the crowded Phablet market against strong contenders like Samsung Galaxy Note 3, LG G3, Nokia Lumia 1520, Sony Xperia Z Ultra and most likely the reportedly upcoming 5.5-inch varaint of iPhone 6. Though small-screen smartphones continue to dominate the global market currently, Phablets have begun making their presence felt in the market. Nearly 20 million Phablet devices were shipped in 2013 and it is estimated to reach 120 million annually by 2018. As the last two Nexus smartphones, the Nexus 4 and Nexus 5 were made by LG, it will be a good idea to bring some freshness into the Nexus line up by choosing Motorola. The recent buzz generated by Moto X, Moto G and Moto E also plays a crucial role. It would also be an advantage for Motorola as they are yet to venture into phablet market.
From a recent report, 66% of the smartphones shipped in Q1 2014 fell below the 5 inch size and 22% between 5.0 inch and 5.4 inch and only 10% between 5.5 inch and 5.9 inch. The 5.9 inch category has the least players, but are offering power packed devices. The Nexus devices are known to have high end hardware and cost lesser than their competitors, which provides the Nexus manufacturer an edge over competitors. This device will also help boost Motorola's sales, which remained 6.8% in the US in Q1 2014.
Let's have a look at the effects of the partnership of Samsung Electronics Ltd. (KRX:005930) and LG Electronics Inc. (KRX:066570) for the past Nexus devices. The sales of both the companies were healthy and they earned a very good exposure and branding in the market as Samsung shipped 313.8 million units and LG shipped 47.6 million units of smartphones and secured position in the list of Top 5 smartphone vendors 2013. Motorola already has created a brand image for itself in the market after the phenomenal sales performance of its Moto series smartphones and, going further, their partnerships with Google for the Nexus platform will be an added advantage for the company. This will be a win-win situation for both Motorola and Google.
However, this segment proves to be a hard choice for Google to enter as it will also affect the sales of their well received Nexus 7 tablet. The Nexus 4 sports a 4.7 inch screen as compared to 4.95-inch screen available with its successor Nexus 5. If the latest rumor has anything to believe, then it's an out of tradition and sudden jumps in screen size, which is questionable.
What Could Go Under The Hood
Following the trend of the Nexus Smartphone lineup, most likely, the rumored Nexus device would be powered by Qualcomm Snapdragon 805, which is based on a Quad-Core Krait 450 CPU clocked at 2.5 Ghz, featuring the latest Adreno 420 GPU paired with 2.5GB or 3GB of RAM. Internal memory would be available in both 16GB and 32GB. It would be safe to expect a 10MP or 12MP camera with 4K video recording and 2MP front camera. An ANT+ chip will excite the fitness freaks. On the software side, it could feature a Stock Android L, which is now available as a developer preview.
Finally
We will have to wait a few more months to find out if Google is really planning to launch the claimed device as the Nexus 6. But be assured that it will be sporting the latest Android L, which is available now as a developer preview. As there is very little which is known about this device as if now, do you think this will be the upcoming Nexus 6?